This week's Foto Friday Fun features 10 images chosen by readers including lots of mountains and a couple of old ruins.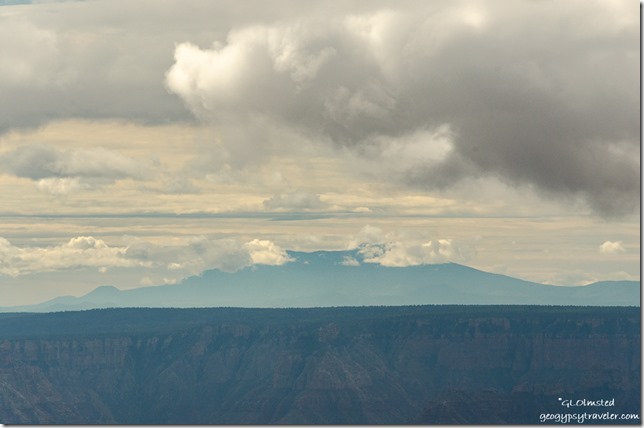 Rita chose #7324.  She'll be happy to get another shot from Grand Canyon even if it mostly shows Humphrey Peak seen across canyon from the North Rim.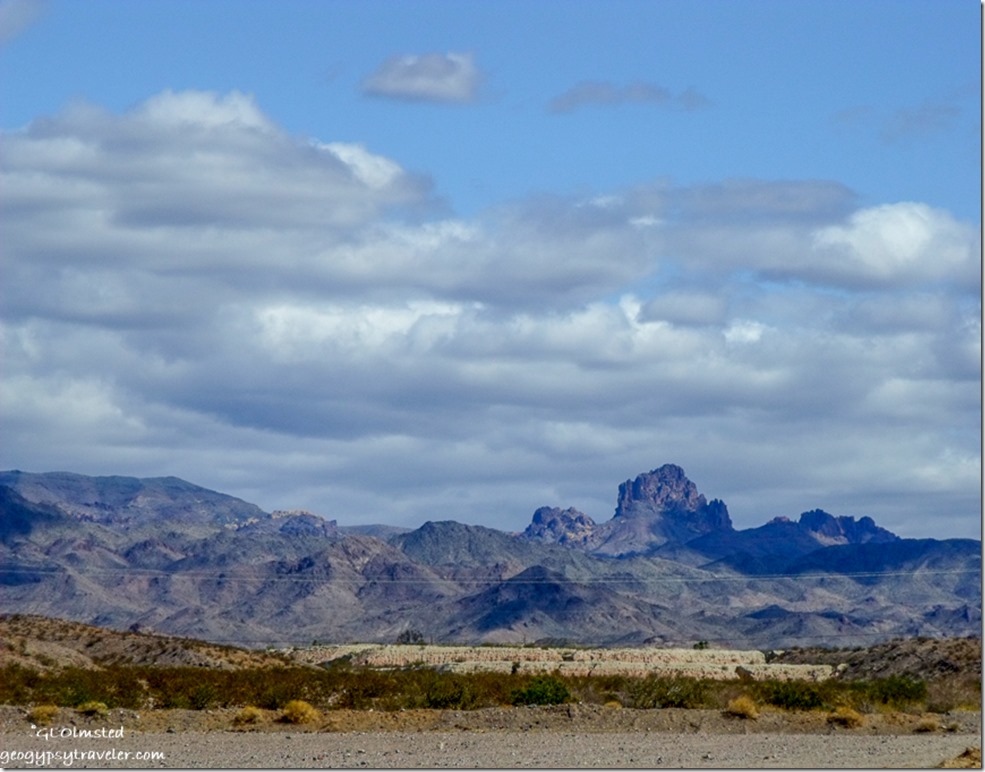 Diane and Nigel chose #1201.  This mountainous view was seen along the Colorado River just north of Bullhead City, Arizona when Berta and I took a little trip to Laughlin, Nevada in 2012.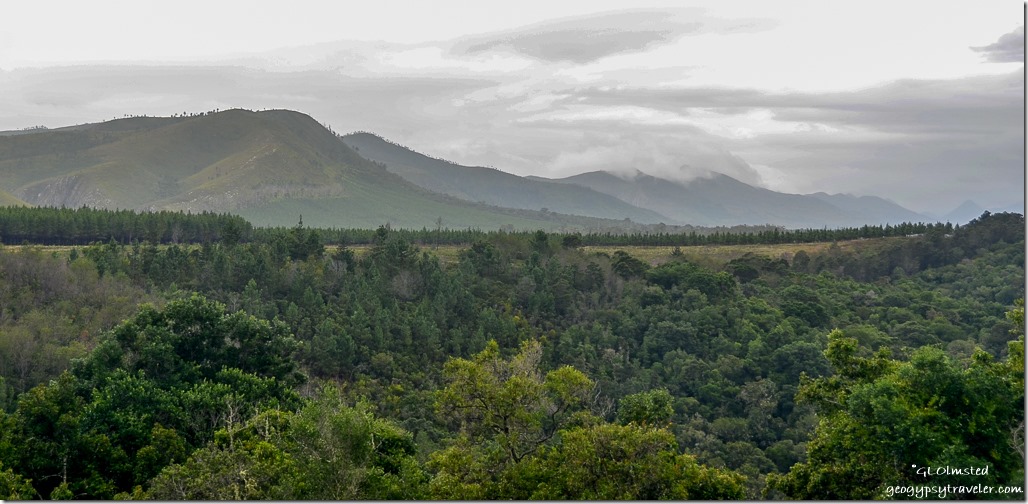 Yogi and random dot org chose #4736.  One year to the day after the above picture was taken, the Outeniqua Mountain view from Wild Spirit Backpackers Lodge in Nature's Valley, South Africa.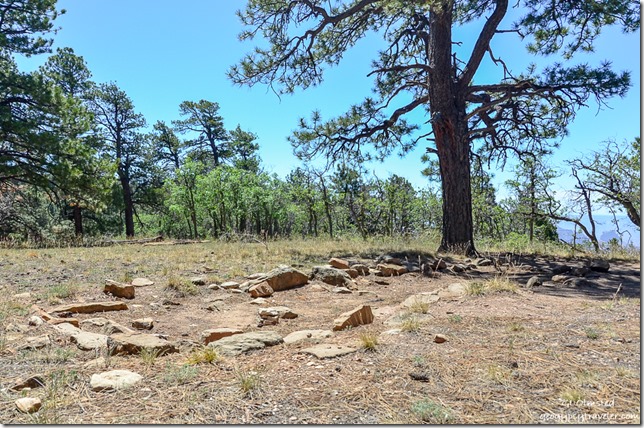 Pam and John chose #2110.  These scattered rocks along the Transept Trail on the North Rim are the remains of a three-room abode around 1000 years old.  The Ancestral Puebloans farmed during summer months on the rim of Grand Canyon.  Not a bad place to live.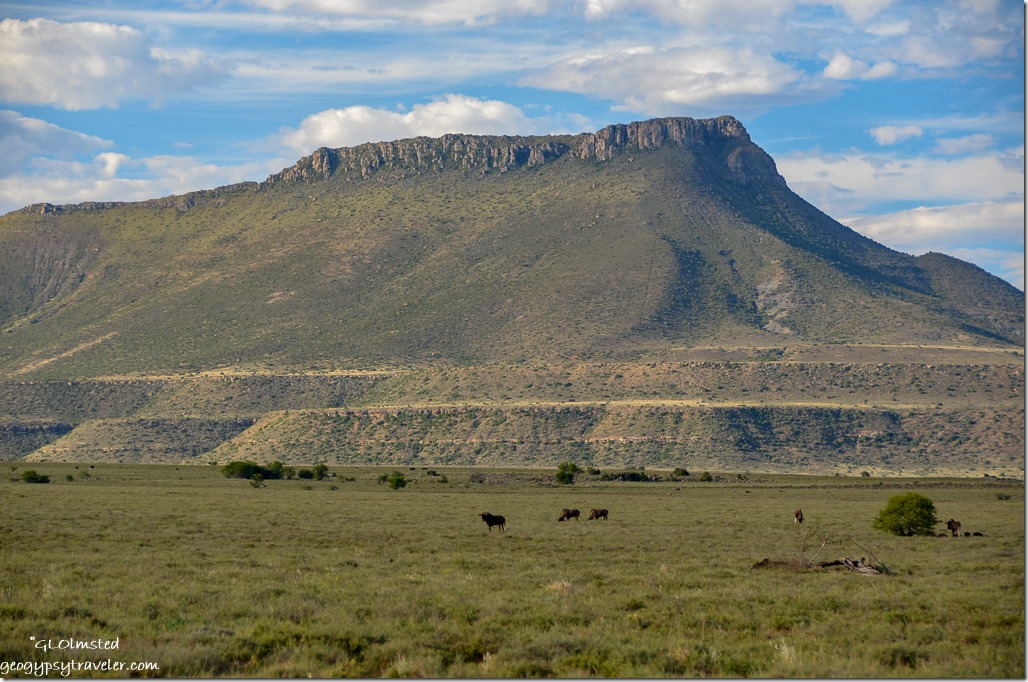 Jodee and Bill chose #2190.  Amazing how much some of the landscapes in South Africa look like the Southwest desert.  Well, except for the Black Wildebeests.  This is at Camdeboo National Park.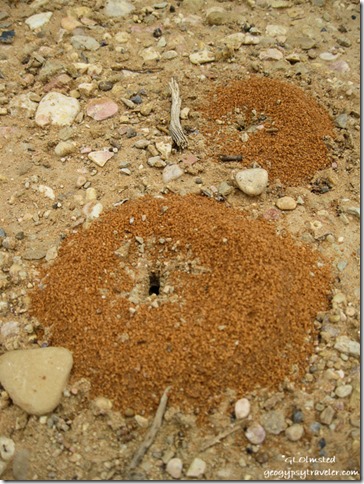 Donna chose #867.  I could watch ants all day.  But didn't see any during this rainy first visit to Coral Pink Sand Dunes State Park near Kanab, Utah.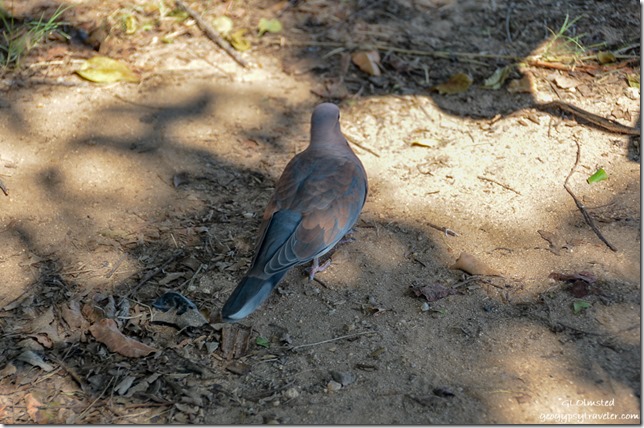 Jeff chose #5250, "the cost of a San Diego Parking ticket $52.50."  Although this is called a Laughing Dove, that's no laughing matter. (And he's fighting the ticket.)  This dove hung out in camp at Forever Resort in Badplass, South Africa where there is a thermal waterslide.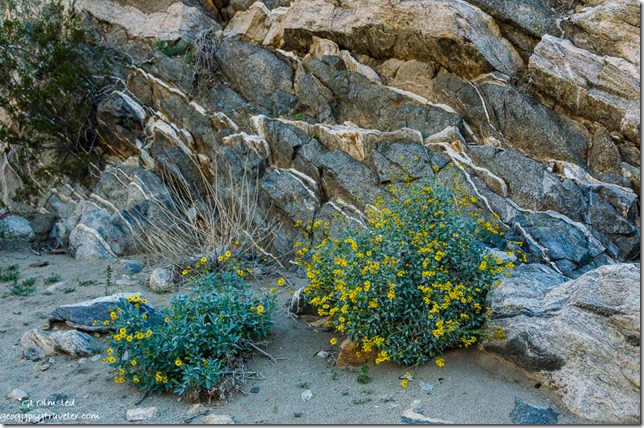 Sherry and David chose #5224.  February 2015 was a great year for flower blooms in Anza Borrego Desert State Park.  This Brittlebush was everywhere along the Palm Canyon trail.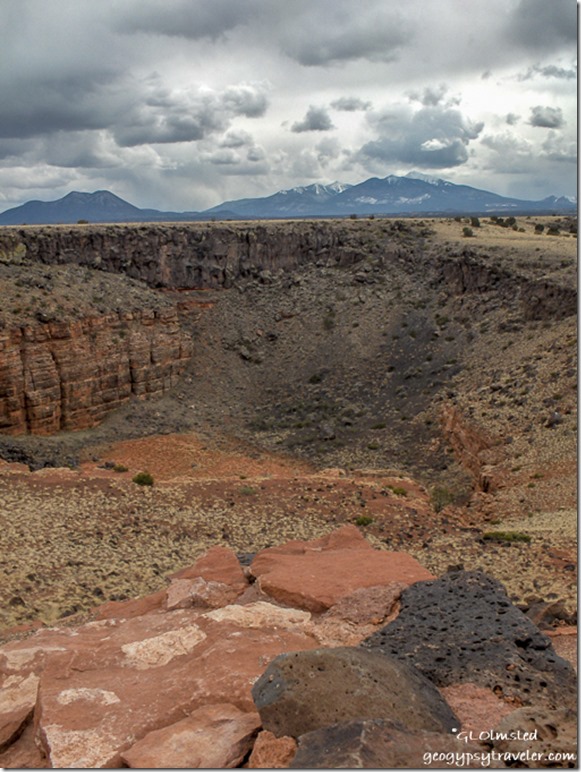 Patti and Abi chose #600.  Another look at Humphrey Peak from a different perspective.  This shot taken in 2009 from Citadel Pueblo in Wupatki National Monument, Arizona.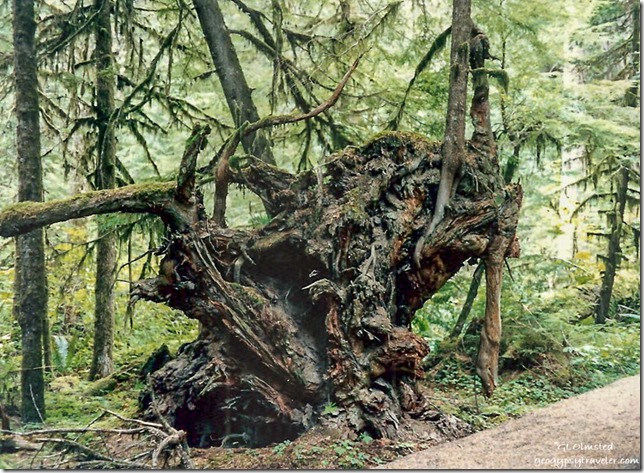 Sallie and Bill chose #111, their "oldest grandson's 35th birthday."  And this is the oldest shot out of this week's choices. Not only a giant root-wad but also a nursery tree seen along Quartz Creek trail in the Gifford Pinchot National Forest, Washington from 1992 when I worked as a Forest Ranger at Mount St. Helens.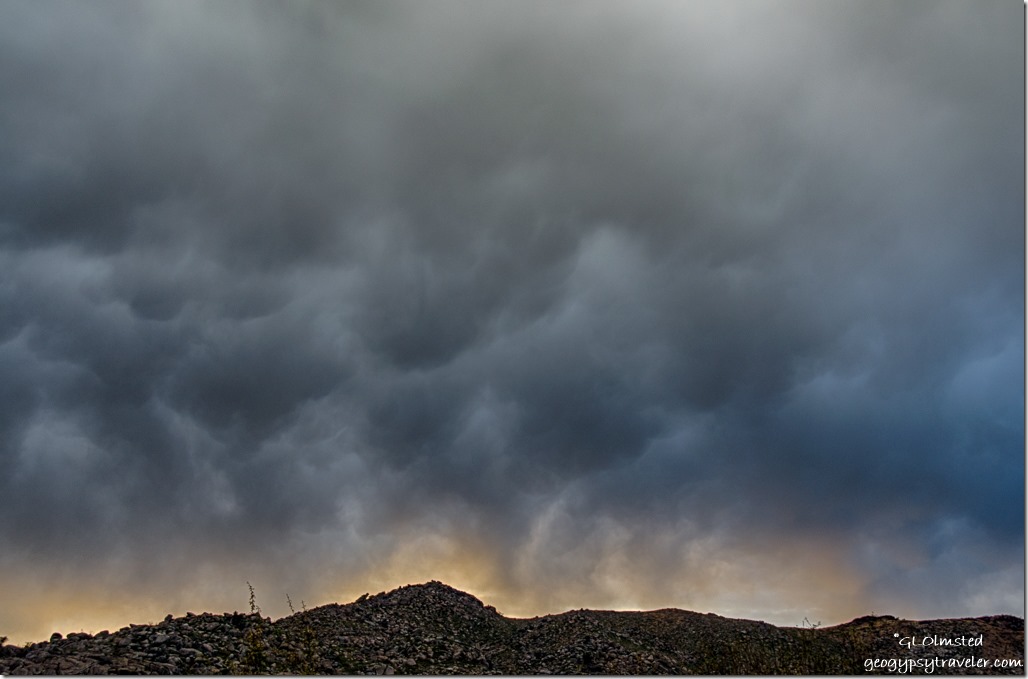 My choice from this week is a crazy sunset sky over the Weaver Mountains as seen outside my Yarnell, Arizona door.  Be ready for desert shots next as I'm not in Quartzsite, Arizona.
Thank you for playing along with Foto Friday Fun which allows me to share these photographs and memories.  Please join in next week by leaving a number between 1 and 9999 in your comment below.
Do you have a favorite this week?
If you shop at Amazon please consider clicking below for the Amazon website. As an Amazon Associate I'll make a few cents on your purchase(s) at no extra cost to you. Put a few pennies in the winter travel kitty. Thanks for helping out.

Geogypsy is a participant in the Amazon Services LLC Associates Program, an affiliate advertising program designed to provide a means for sites to earn advertising fees by advertising and linking to amazon.com