This week's Foto Friday Fun features ten images chosen by readers including inversion in Grand Canyon complete with a broken-spectre.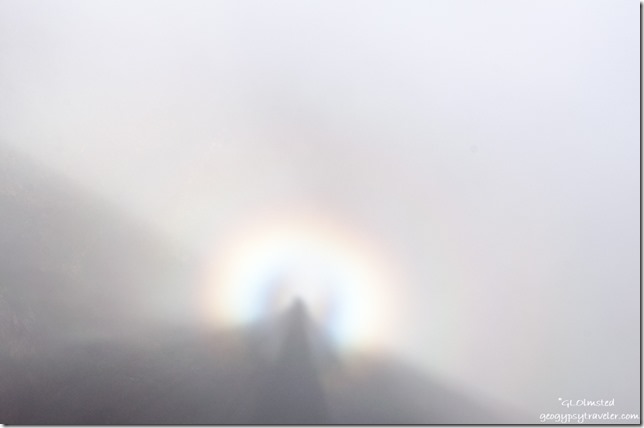 Ann chose #2842, "for my very first two camping sites."  This was my very first, and only so far, experience seeing a glory or broken-spectre.  That's my shadow in the rainbow looking into the canyon.  I'll be looking for this phenomenon again during inversion at Grand Canyon.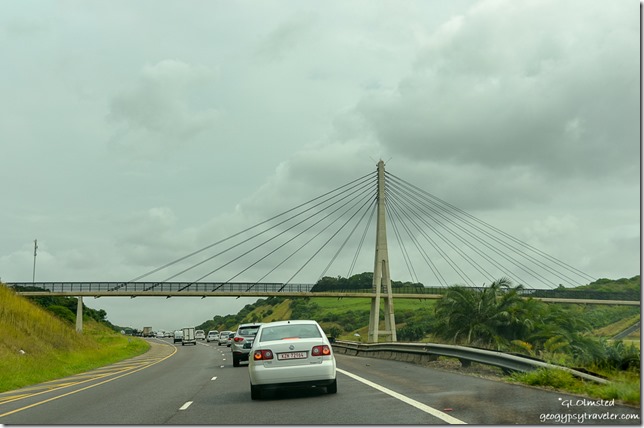 Rita chose #5343.  As a passenger I could happily click away as we approached the busy traffic around Durban, South Africa.  Nice bridge?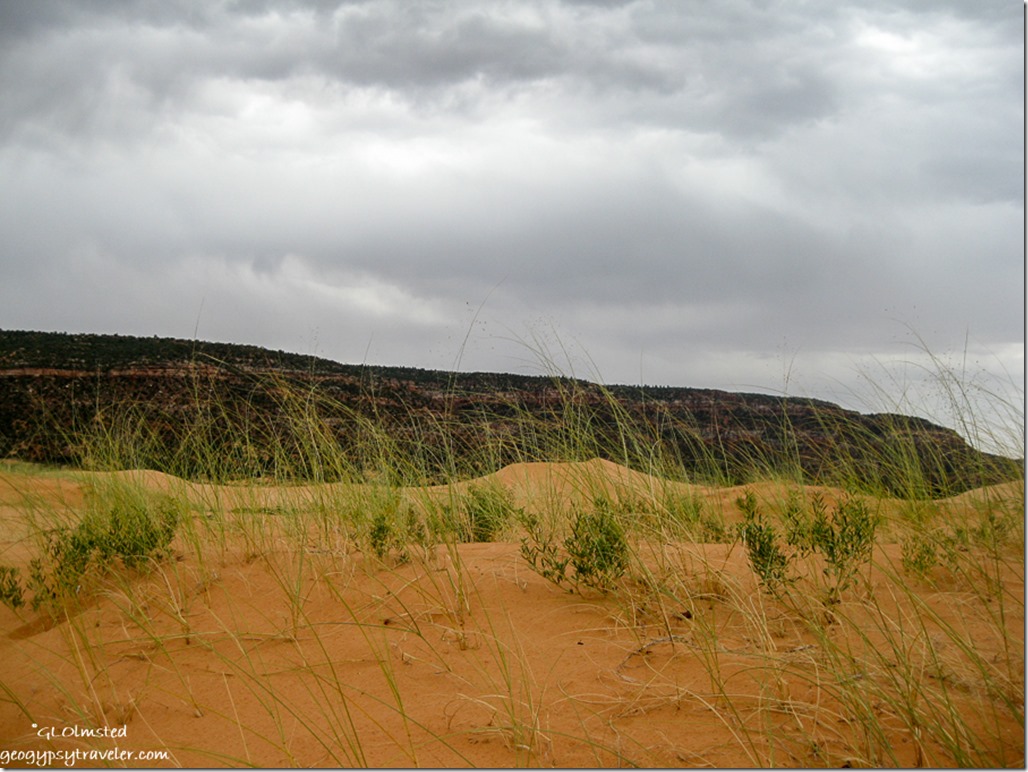 Donna chose #817.  Turned out to be a rainy day my first visit to Coral Pink Sand Dunes State Park near Kanab, Utah.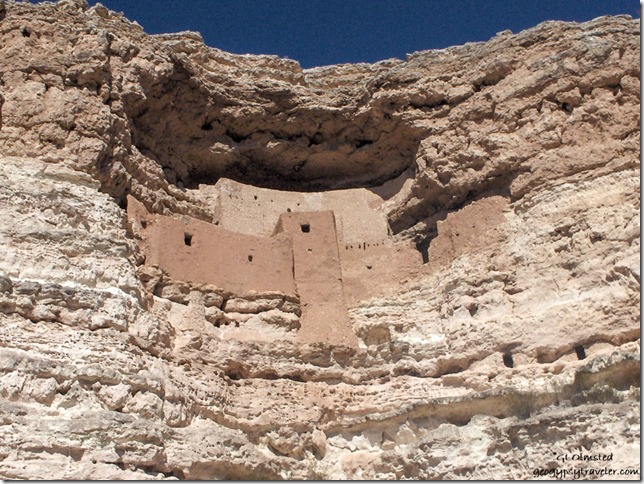 Diane and Nigel chose #112.  They frequently share old European architecture so should appreciate Montezuma's Castle (incorrectly named by European-Americans) built between 1100 and 1425 AD by the Sinagua people in south central Arizona.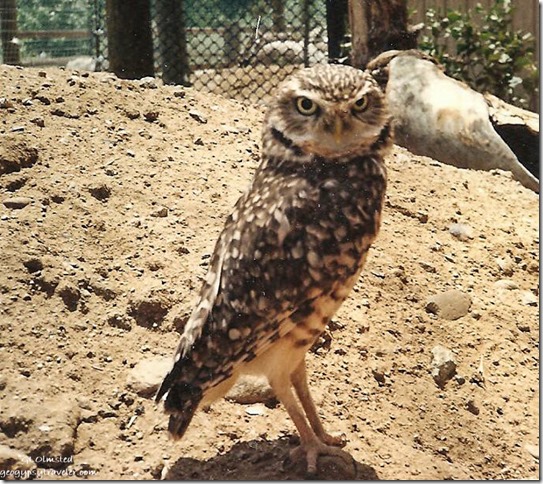 Sue gets #61 for the number of words in her comment last week.  Meet Wilbur a burrowing owl I knew as a volunteer animal keeper at the California Living Museum (CALM) in Bakersfield, California 1989.  And yes, we had an Orville too.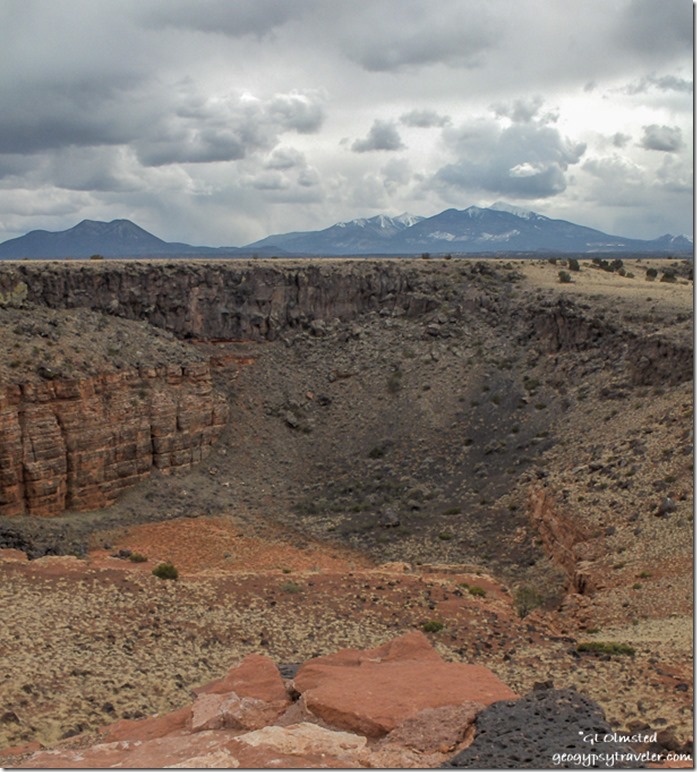 Jeff chose #600.  An early spring view of the San Francisco Peaks from Citadel Pueblo in Wupatki National Monument just north of Flagstaff, Arizona.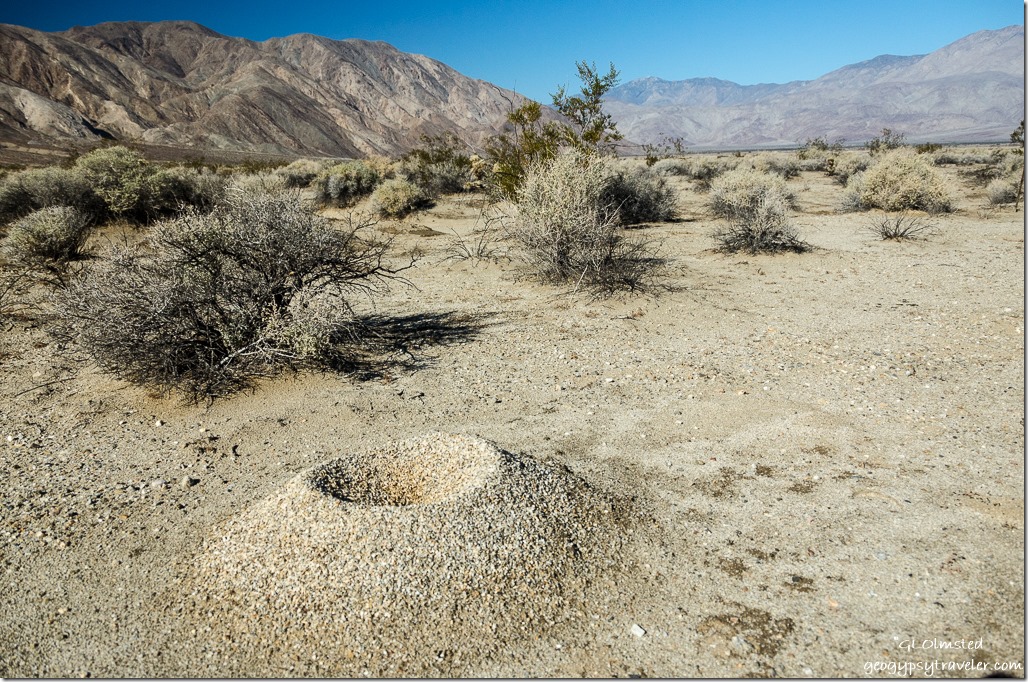 Sherry and David chose #2717, "for our last two campsites."  Do I see a pattern here?  Anza-Borrego Desert State Park is on their western radar for camping.  Yes, that's an ant hill about 8-10 inches tall.  They must dig deep here in the desert.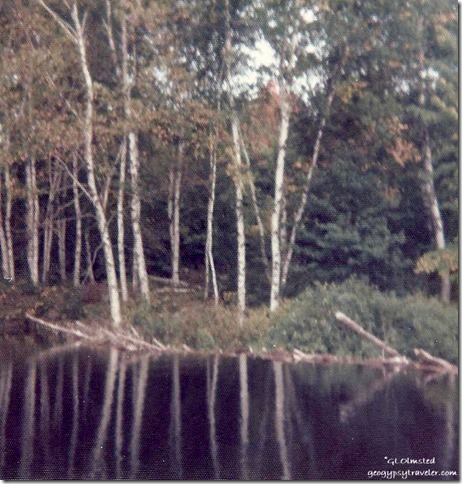 Yogi gets #28 for the number of words in his last comment.  An appropriate choice for a collector of cameras, this shot was taken with a Kodak Pocket Instamatic Camera in 1974 and later digitized.  September's fall colors on the birch by a beaver dam in the upper peninsula of Michigan.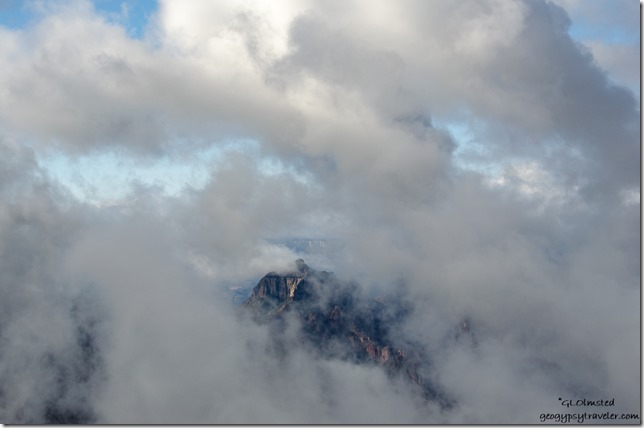 Pam and John chose #1021.  A more recent inversion than the first photo from the North Rim Grand Canyon.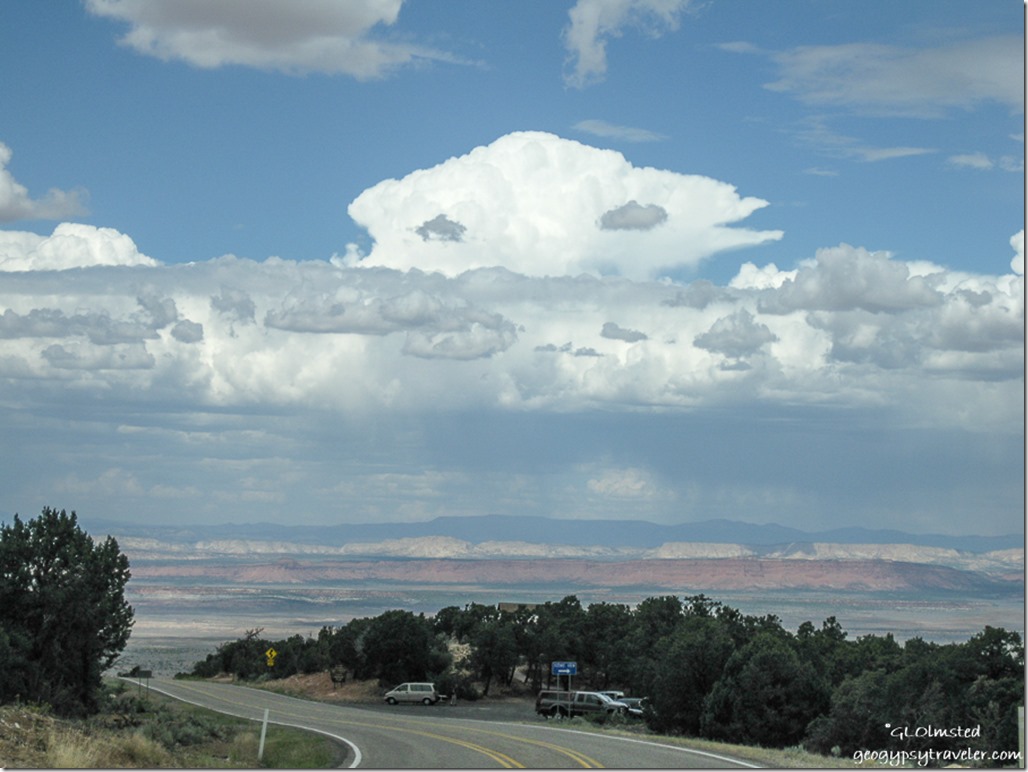 Patti and Abi chose #550.  The view of Grand Staircase-Escalante National Monument (unless the current Potus has his way) from State Route 89A northern Arizona.  The vehicles are parked at LeFevre overlook just for the view.  Well, maybe for the bathrooms too.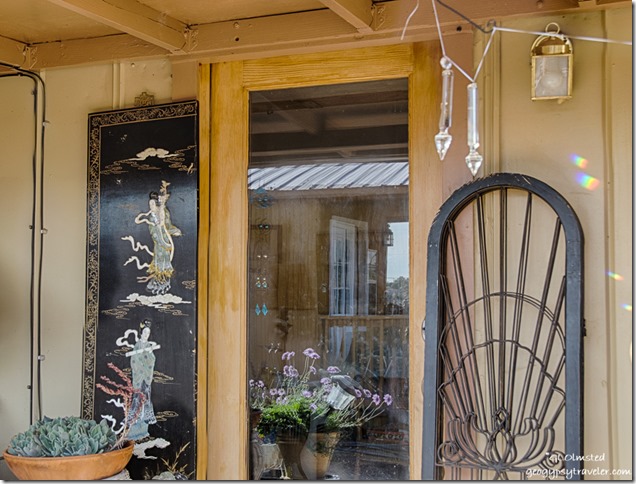 My choice this week because I haven't gotten very far from home is some very cool stuff going on at the entry to Berta's house.  She's a collector of cool stuff.
Thank you for playing along with Foto Friday Fun which allows me to share these photographs and memories.  Please join in next week by leaving a number between 1 and 9999 in your comment below.
Do you have a favorite this week?
If you shop at Amazon please consider clicking below for the Amazon website. As an Amazon Associate I'll make a few cents on your purchase(s) at no extra cost to you. Put a few pennies in the winter travel kitty. Thanks for helping out.

Geogypsy is a participant in the Amazon Services LLC Associates Program, an affiliate advertising program designed to provide a means for sites to earn advertising fees by advertising and linking to amazon.com