The 2018 calendar is here!
I am happy with the finished product printed by Shutterfly.  However, their customer service by email kind of sucks.  Seems the folks who responded to my questions might not have spoken English as their first language.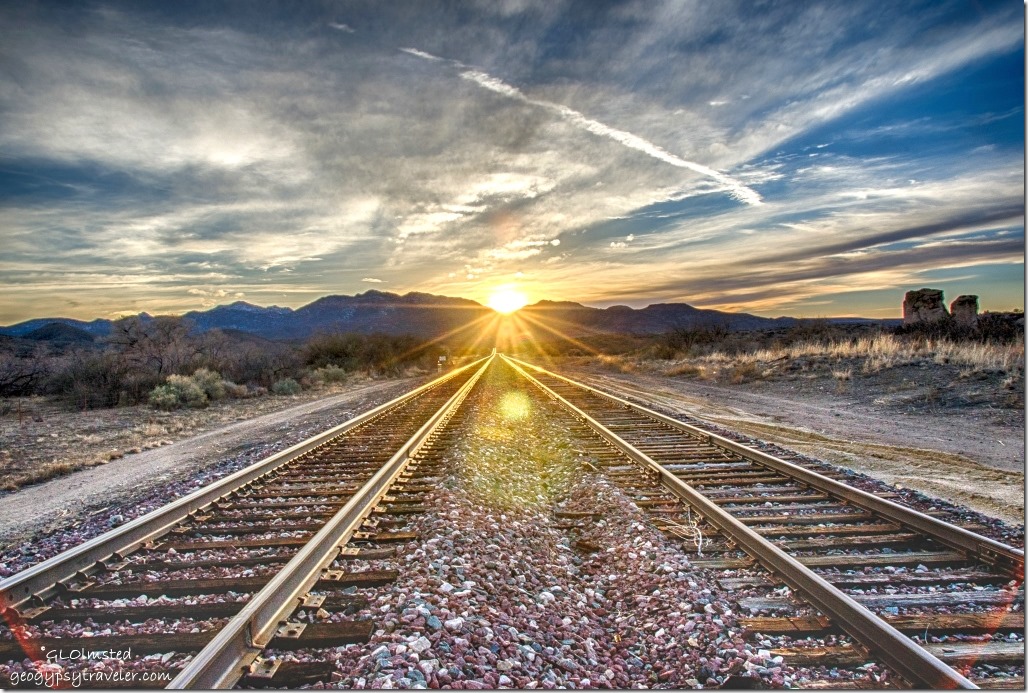 Your top picks: #1 the Kirkland RR tracks, although not my usual landscape style I can understand how the perspective draws the eye.  It's the calendar cover shot.
The other sunset over RR tracks shot was also a favorite but when printed was way too dark and I couldn't pull any more out of it so I replaced it with the early light on Angels Window at the North Rim.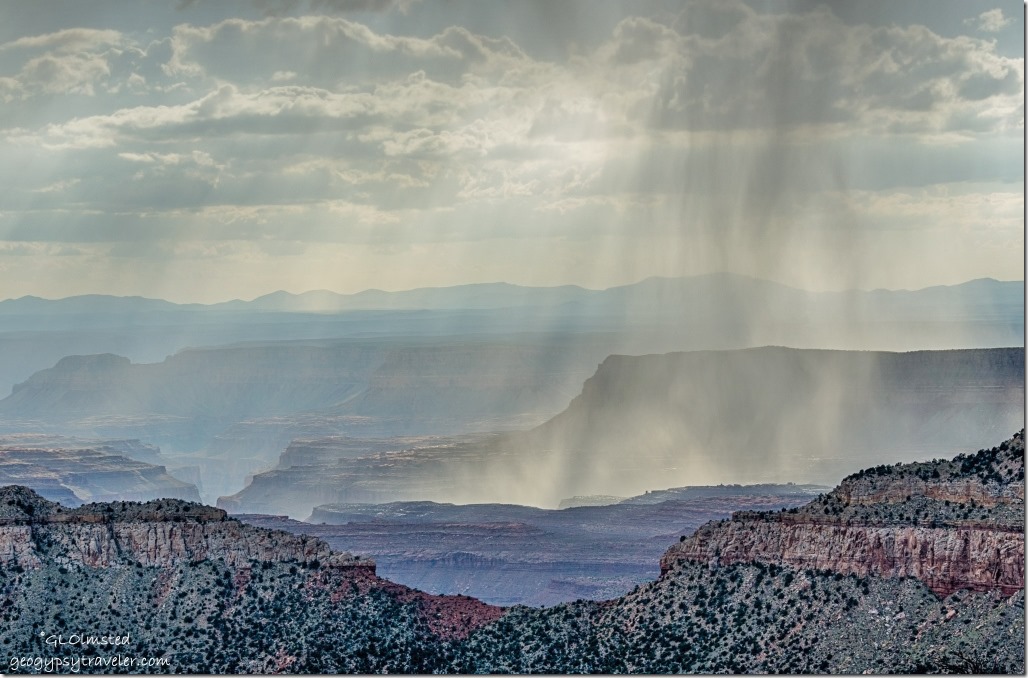 Storms moving up canyon and seen from Crazy Jug never gets old for me, or most of you either it seems.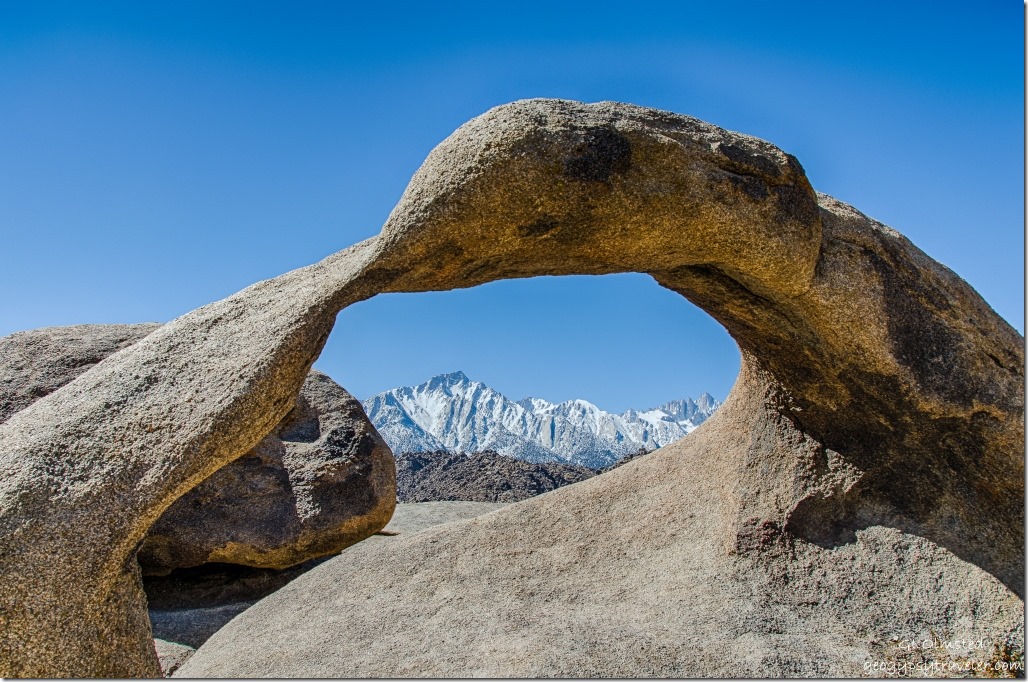 Mobiuos Arch is a perfect frame for the dramatic High Sierras.
Of course there are more in the calendar.  And if you want any of these photographs in a larger print, on greeting cards, coffee mugs or more check out my GLOlmsted photography website.  If you don't see the image you want there just let me know.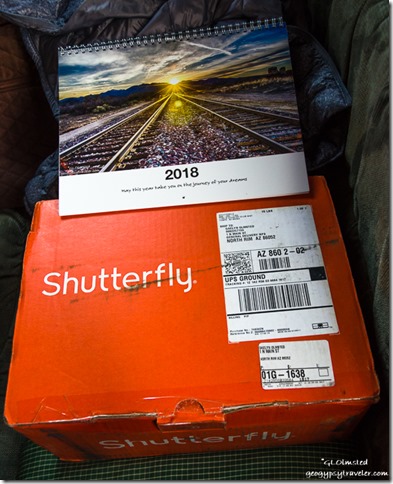 Shutterfly guaranteed deliver of the bulk calendar order by Friday October 13.  I didn't really expect that to happen when they weren't shipped until Wednesday.  There is no such thing as overnight delivery on the North Rim.   Then no show Saturday and still not delivered by Monday.  I finally checked the UPS tracking only to discover they'd been sent from Las Vegas to Flagstaff and had been sitting in Page since the 13th.  That's 2 1/2 hours away.  Talked to someone at Page UPS and was told they'd be delivered Tuesday.  While getting the 5th-wheel hooked up and ready to roll after noon I received a text that they'd been delivered.  Sure enough they were.  Thank goodness I didn't have to make a special drive back up to the North Rim from my current parking place in Kanab, Utah to get those calendars.
I do have a list of folks who said they wanted to buy one.  If I don't hear from you I'll be in touch.
Cost will be $20 paid to my PayPal account and includes shipping in USA .  Please use the contact form below to send me your email and mailing address, not in a comment so it's shared with everyone.  I will reply with more instructions and my email addy which you'll need for PayPal.  Once I've received your payment I will ship your calendar(s).
I really can't thank all of you enough for following along on my Geogypsy journey and encouraging me with your positive comments.  Even if you don't order a calendar, I love you all anyway.
Soon off on new adventures and collecting more photos for the 2019 calendar.
Save
If you shop at Amazon please consider clicking below for the Amazon website. As an Amazon Associate I'll make a few cents on your purchase(s) at no extra cost to you. Put a few pennies in the winter travel kitty. Thanks for helping out.

Geogypsy is a participant in the Amazon Services LLC Associates Program, an affiliate advertising program designed to provide a means for sites to earn advertising fees by advertising and linking to amazon.com