This week's Foto Friday Fun features nine images chosen by readers from my photo files including hot and cold glass crafts, red rock from different parts of the world, and the Kaibab National Forest.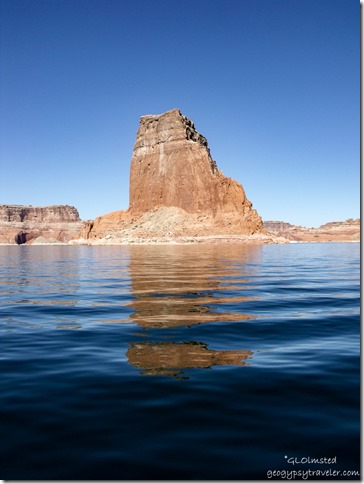 Jim and Diana chose #1837.  You all know how I feel about the travisty of Lake Powell but the contrast of orange rock reflected in the deep blue water is pretty nice.

Jodee and Bill chose #393.  I've come a long ways improving the photography when I compare this 2008 shot to the more recent ones taken from Cape Royal on the North Rim Grand Canyon. I still love to take panoramas.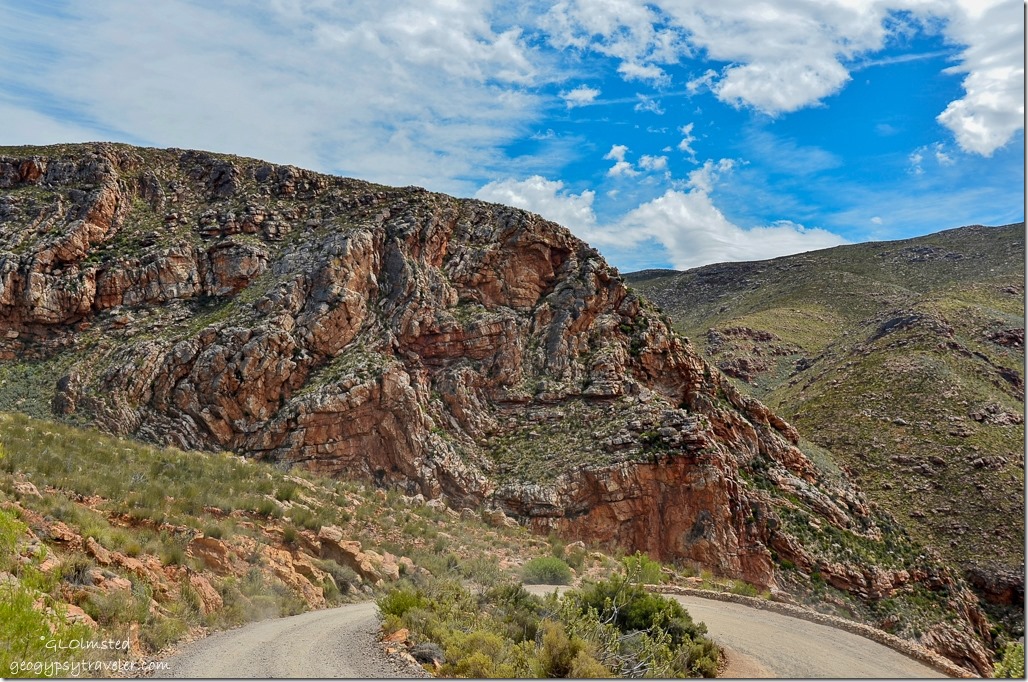 Diane and Nigel chose #2909.  You know I love rock and driving mountain passes and this was my favorite pass in South Africa.  Swartberg took me through some most amazing geology.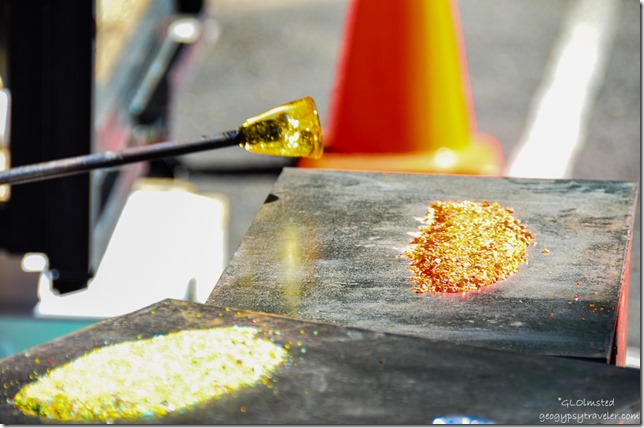 Yogi chose #4799.   Hopi glass blower Ramson Lomatewama demonstrated his art in progress at the 2014 Heritage Days on the North Rim Grand Canyon.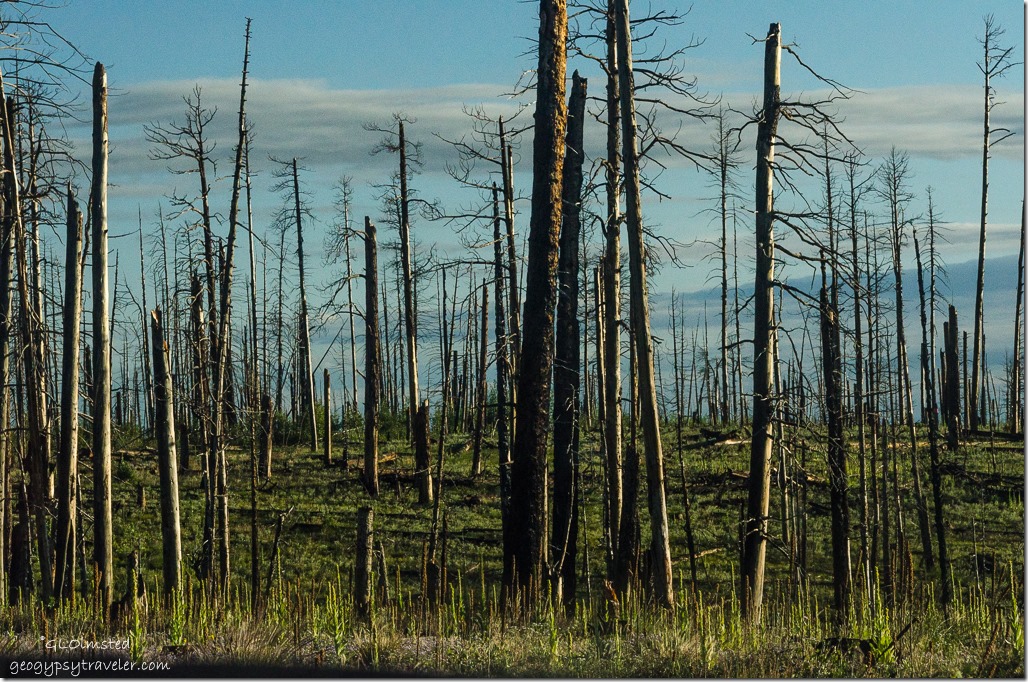 Sherry and David chose #6570.  I'm sure none of us like to see char on our public lands however fire is a natural part of forest ecology.  I see beauty as the last light shines on these standing dead trees from the 2006 Warm fire on the Kaibab National Forest.  Even eight years later when this photo was taken in 2014.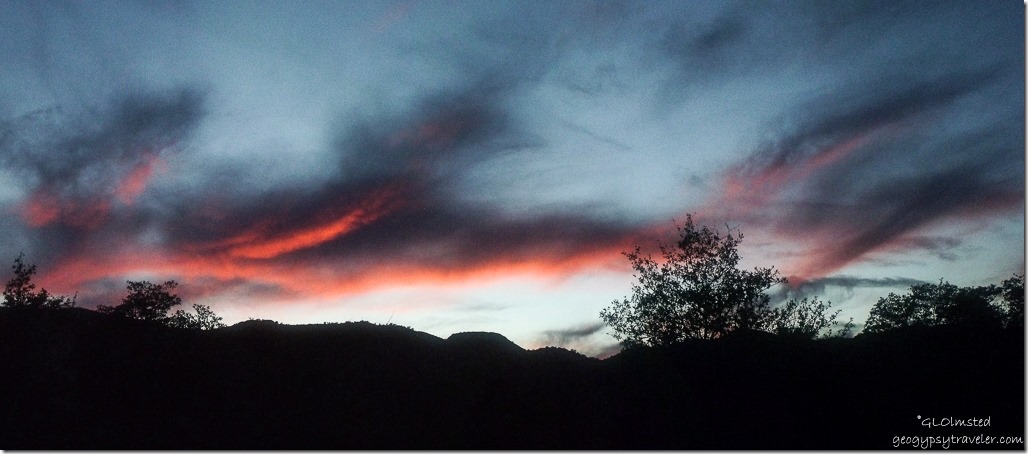 Jeff chose #1112, "the model number of the HP replacement travel printer."  I still occasionally use my antique HP Photosmart C3100 but not usually for photos.  Especially dark shots like this sunset seen from my RV when living in Yarnell, Arizona March 2012.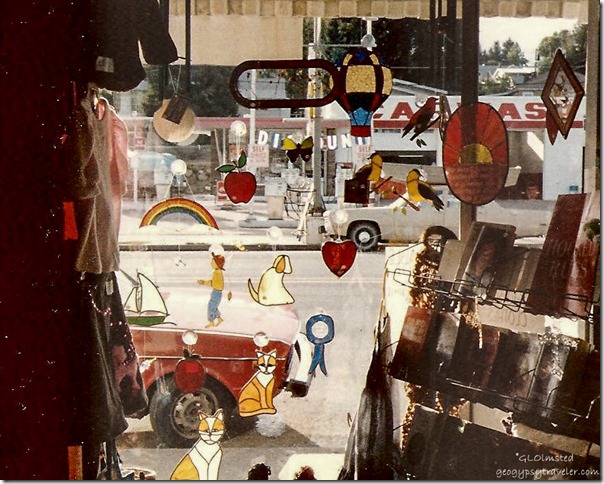 Sallie and Bill chose #54 for the number of words in their comment so I wouldn't have to count them.  Takes me back to 1983, my first of three store fronts in Tonasket, Washington.  My craft at the time was stained glass.  I also carried local crafts on consignment and sold/traded paperback books.
Donna chose #737.  When driving State Route 67 north from Grand Canyon the Jacob Lake fire tower marks less than two miles to the State Route 89A junction at the Jacob Lake Inn where I often stop for cookies.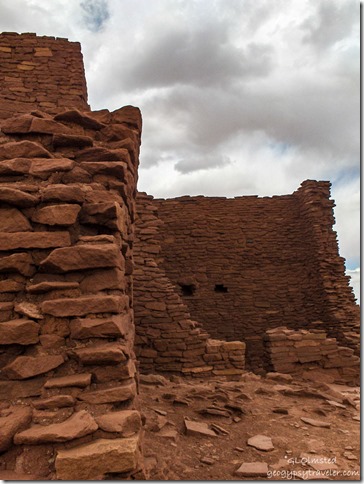 Patti and Abi chose #470 from Portugal.  I'll bet they will see some stone architecture there but maybe a little different than the Wukoki Pueblo at Wupatki National Monument.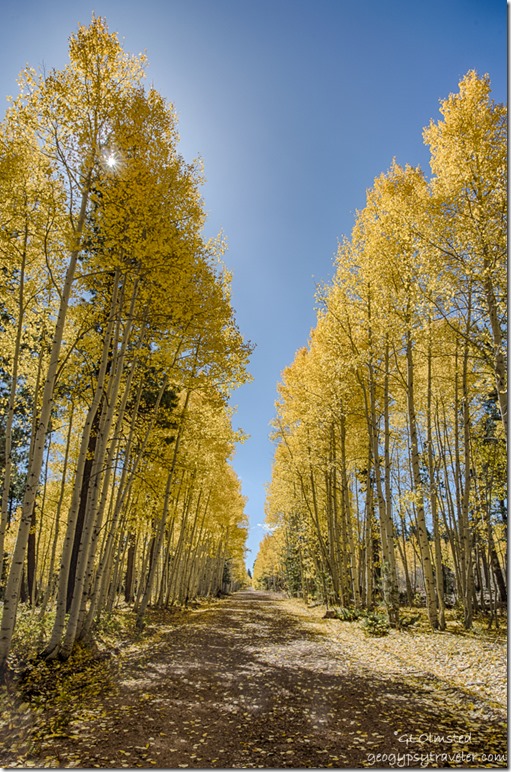 My choice from a recent drive through neon rows of golden quaking aspen in the Kaibab National Forest.
Thank you for playing along with Foto Friday Fun which allows me to share these photographs and memories.  Please join in next week by leaving a number between 1 and 9999 in your comment below.
Do you have a favorite this week?
Save
If you shop at Amazon please consider clicking below for the Amazon website. As an Amazon Associate I'll make a few cents on your purchase(s) at no extra cost to you. Put a few pennies in the winter travel kitty. Thanks for helping out.

Geogypsy is a participant in the Amazon Services LLC Associates Program, an affiliate advertising program designed to provide a means for sites to earn advertising fees by advertising and linking to amazon.com