This week's Foto Friday Fun features 10 images chosen by readers from my photo files including several low numbers that take me back to Yarnell over the years.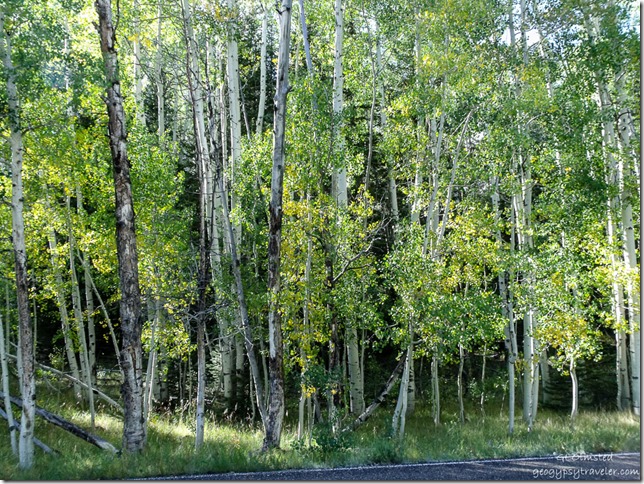 Diane and Nigel chose #1908, for Diane's birthday last week.  Happy Birthday Diane!  With fall on it's way to the North Rim this shot seems appropriate from 2011 as the quaking aspen begin to turn gold.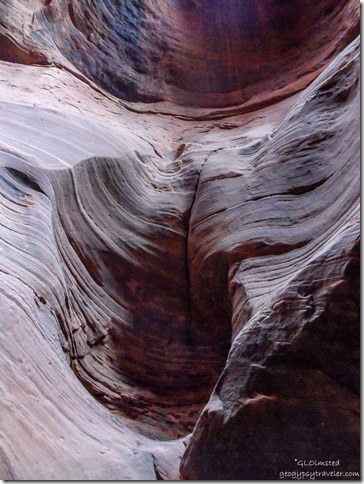 Jim and Diana chose #812.  Sandstone is a perfect stone for the power of Mother Nature's water to carve in places like Buckskin Gulch slot canyon.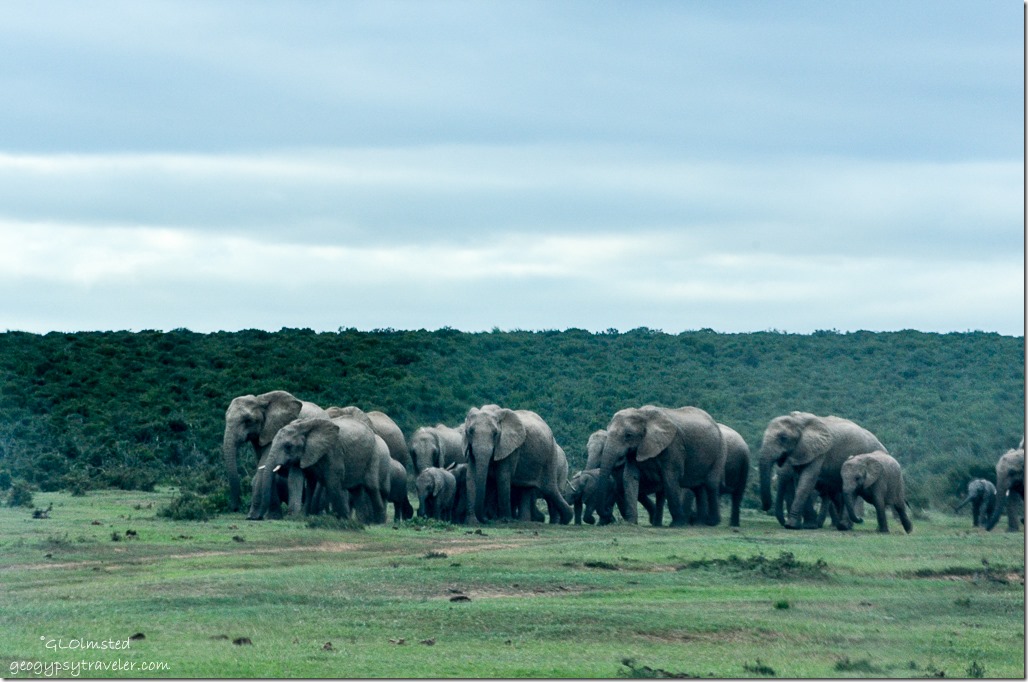 Pam and John chose #8081.  Every afternoon in Addo Elephant National Park herds of elephants head to the waterholes, hang out for a while playing and drinking, then leave so the next herd can do the same.  I could sit all day and watch them.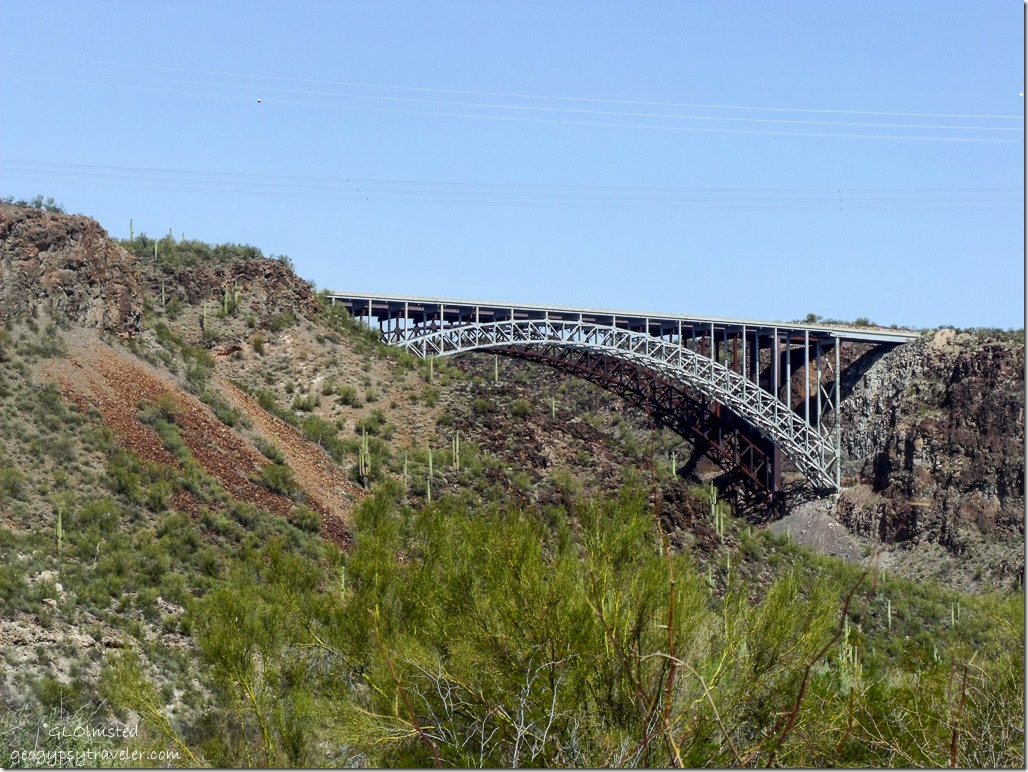 Sherry and David chose #1229.  View of the US93 bridge in central Arizona from Burro Creek campground.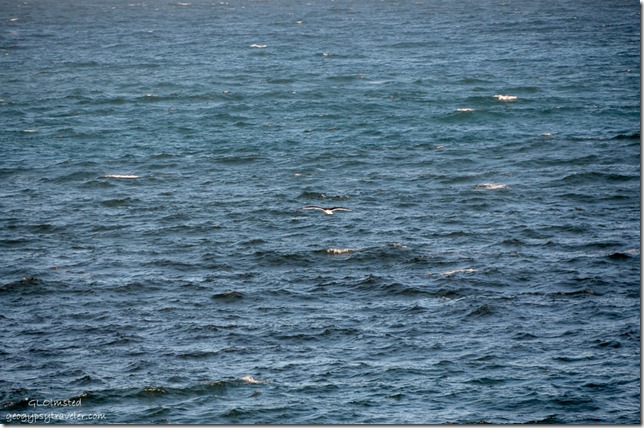 Michael and Imkelina chose #1953.  Oh to fly like a seagull over the Indian Ocean, or any ocean for that matter.  Here from the Suspension Bridge Trail at Storms River Mouth, Tsitsikamma National Park, South Africa during March 2013.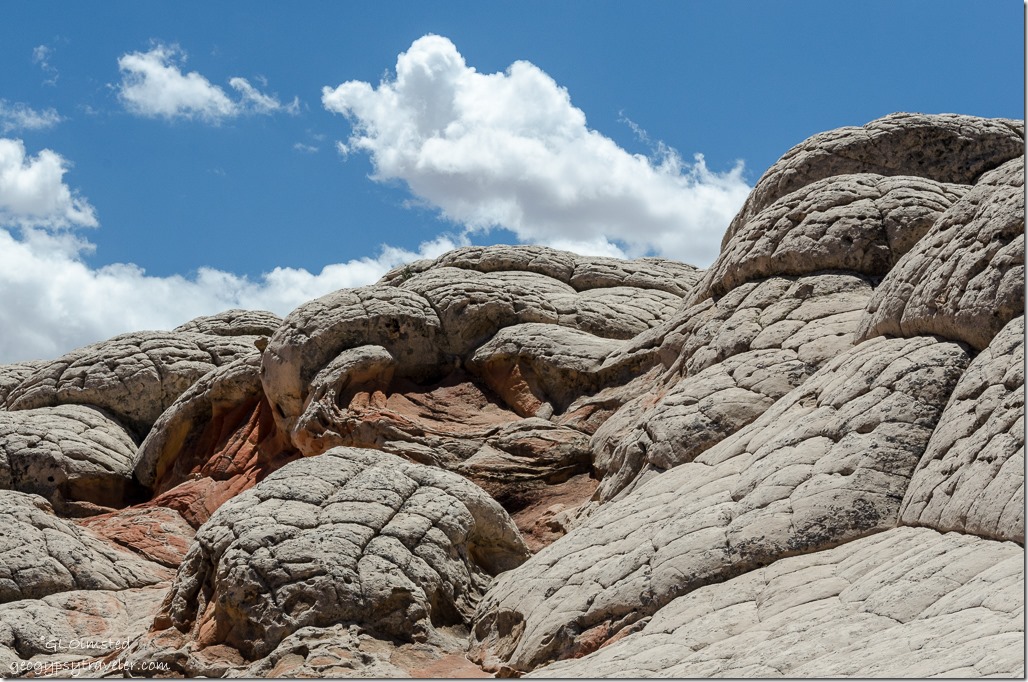 Sallie and Bill chose #1940.  Pillow rock sandstone looks almost comfortable enough to lay your head down on but better your feet for climbing.  And there's lots more places to rock climb at White Pocket in the Vermilion Cliffs National Monument.  BTW, one of the many monuments we could see reduced and messed with by Zinke and #45.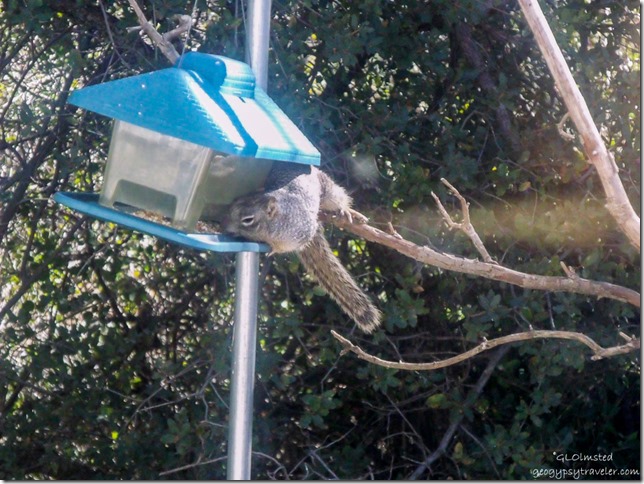 Patti and Abi chose #410.  An acrobatic squirrel gets rewards from the bird feeder outside my window when I lived in Yarnell, Arizona during January 2012.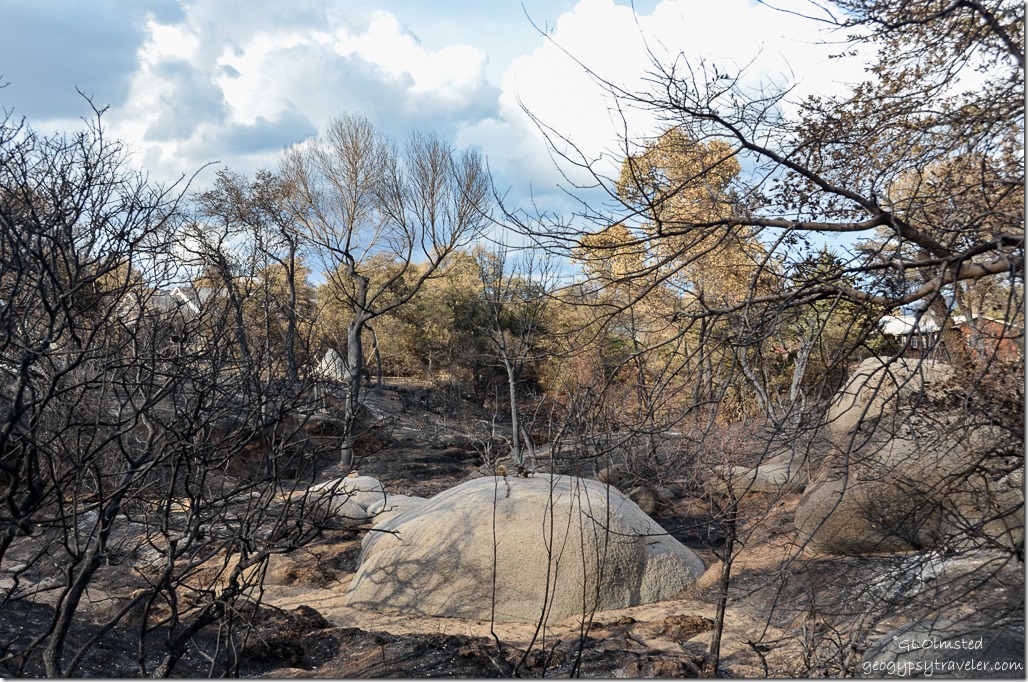 Donna chose #677.  Another shot from Yarnell after the big fire.  This still beautiful little wash runs next to where I lived from the above shot.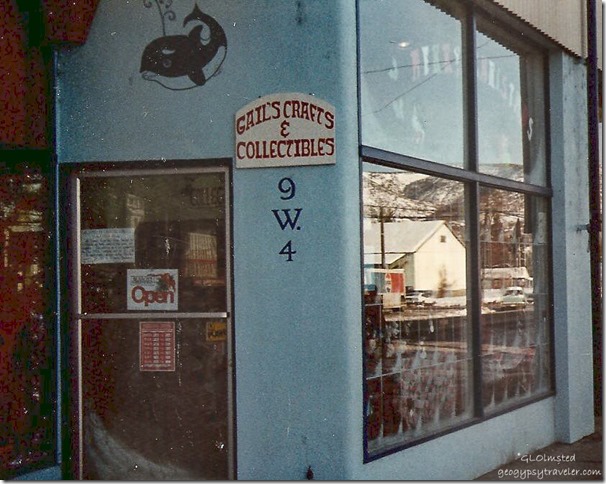 Jodee and Bill get #57 for the number of words in their comment.  My second store front after buying The Yarn Shop in 1983 in Tonasket, Washington.  I sold yarn, craft supplies, and finished crafts made locally.  Much fun even if not profitable.  (My name was Gail then.)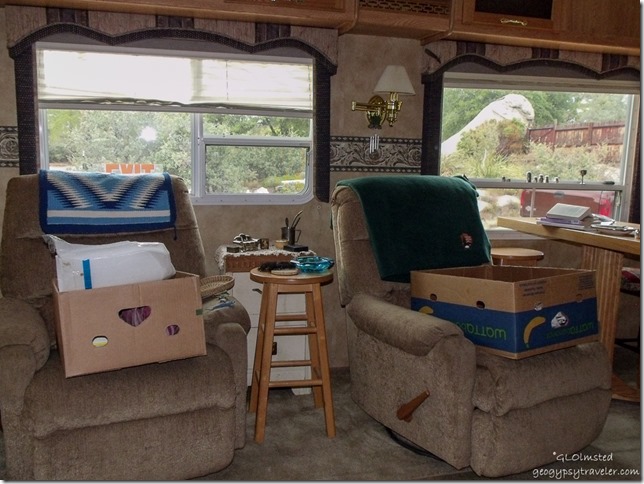 Jeff chose #108, "the length of totality seconds in Idaho Falls." Takes me a lot longer than that to unpack boxes every six months when I move the 5th-wheel.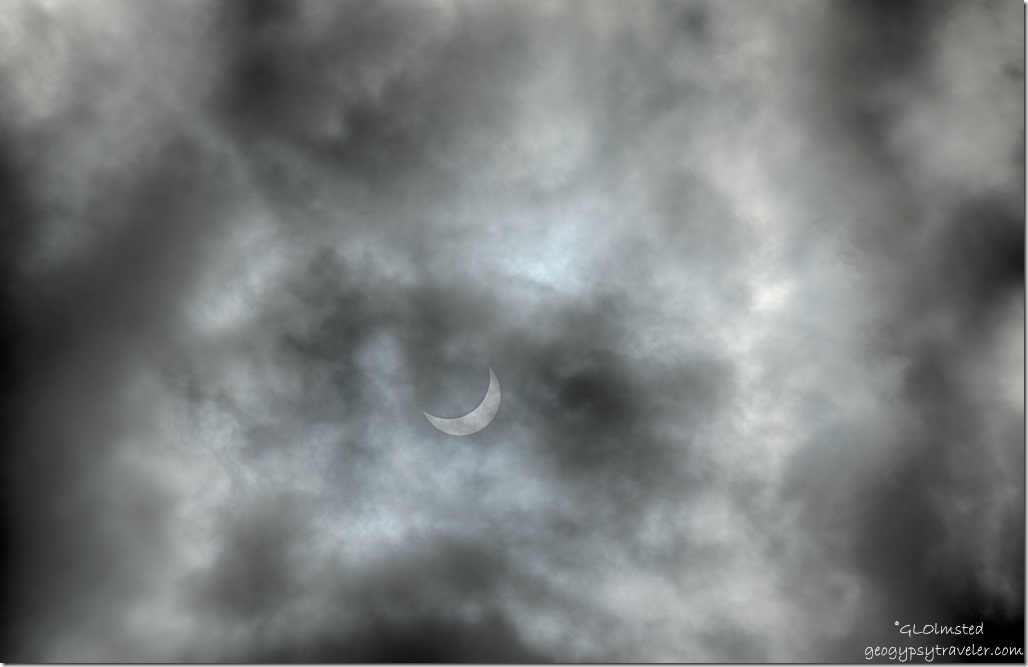 My choice from Monday's partial solar eclipse which for me was very partial as I didn't see much of it through the clouds at Marble View.  More coming about that.
Thank you for playing along with Foto Friday Fun which allows me to share these photographs and memories.  Please join in next week by leaving a number between 1 and 9999 in your comment below.
Do you have a favorite this week?
HAPPY 101st BIRTHDAY to the National Park Service today!  And so it's FREE to enter your National Parks.  Which one will you be visiting?
Save
If you shop at Amazon please consider clicking below for the Amazon website. As an Amazon Associate I'll make a few cents on your purchase(s) at no extra cost to you. Put a few pennies in the winter travel kitty. Thanks for helping out.

Geogypsy is a participant in the Amazon Services LLC Associates Program, an affiliate advertising program designed to provide a means for sites to earn advertising fees by advertising and linking to amazon.com