This week's Foto Friday Fun features 10 images chosen by readers from my photo files including lots of variety of rock, because I'm a rock hound.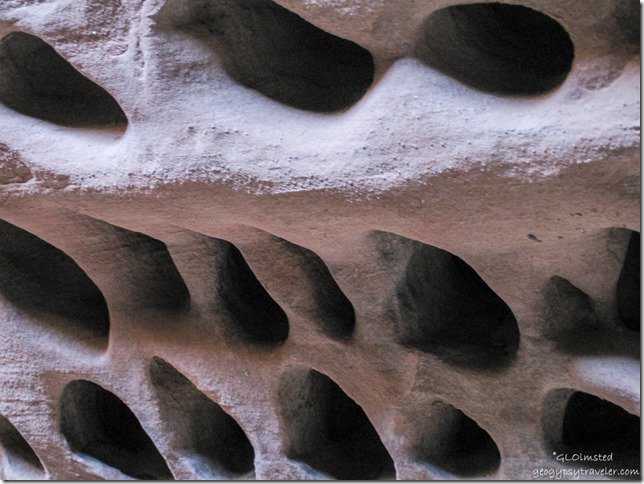 Donna chose #657.  Kind of looks like Flintstones' pigeon holes but is really erosion by water in Navajo sandstone in Buckskin Gulch slot canyon.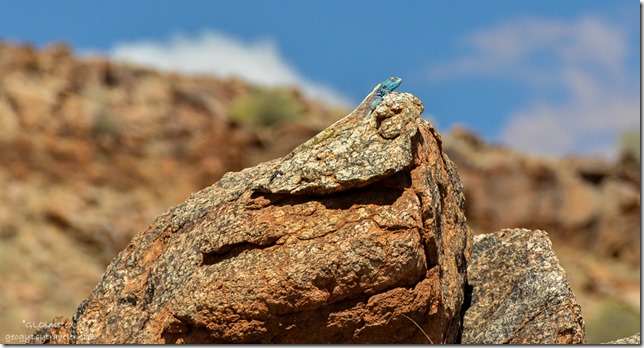 Jim and Diana chose #9517.  Look closely for the Southern Rock Agama with a brilliant blue head seen at Augrabies Falls National Park, South Africa.
Ann chose #23.  My first season at Mount St Helens in 1992 I hiked with staff including volcanologists across the pumice plain, past Loowit Falls seen here, and into the crater.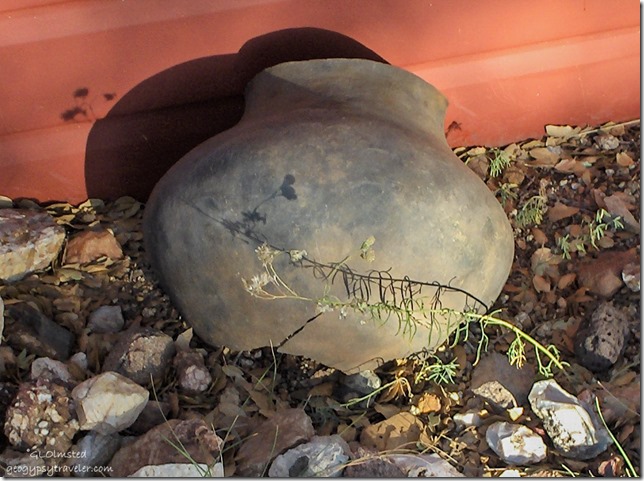 Diane and Nigel chose #408.  I bought this broken clay pot from a local who presumably found it in the area and claims it's an artifact.  It decorated my Yarnell rock garden back in 2008.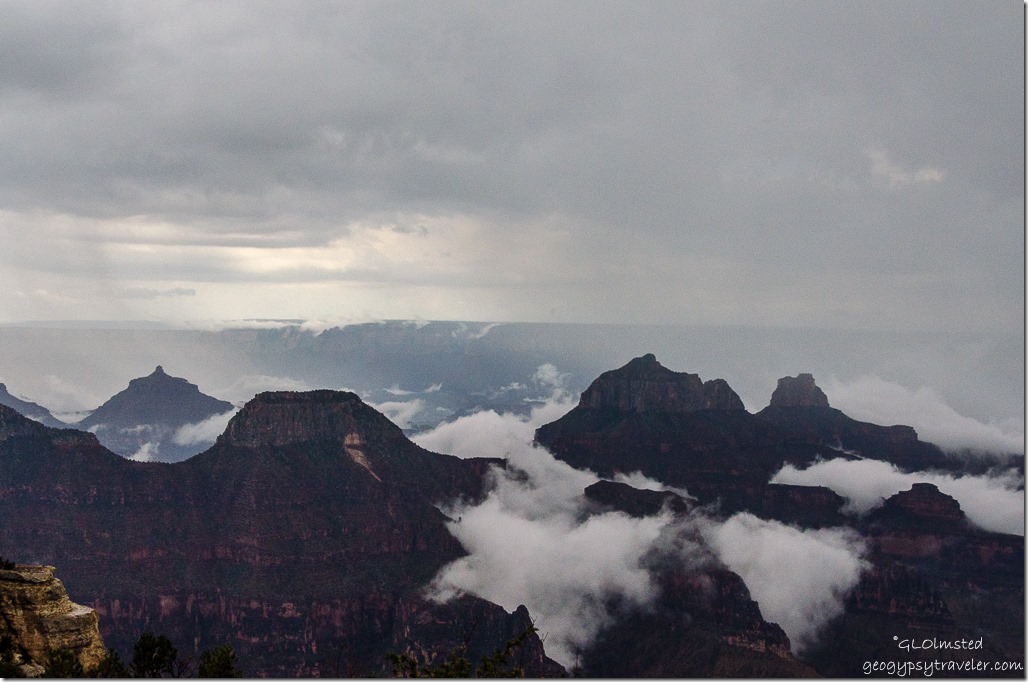 Pam and John chose #8040.  August is monsoon time at Grand Canyon and sometimes the clouds swirl around the rock temples.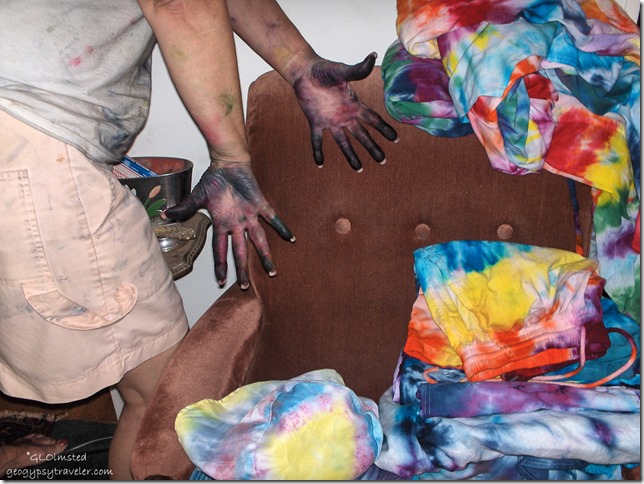 Sallie and Bill chose #100.  My friend Patti taught me how to tie dye, and shows her dyed hands, in 2006.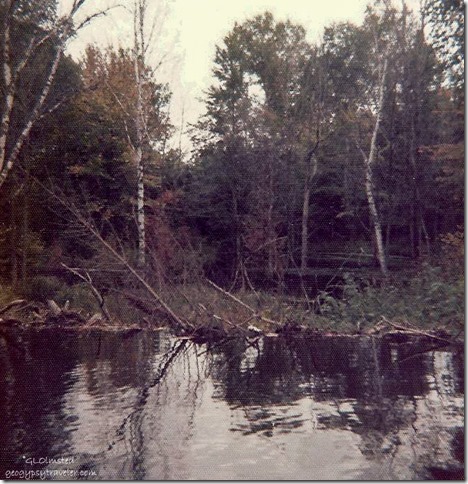 Sherry and David chose #27.  From the early 1970s when my boyfriend and another couple went to the upper peninsula of Michigan where we canoed on several lakes, this by a beaver dam.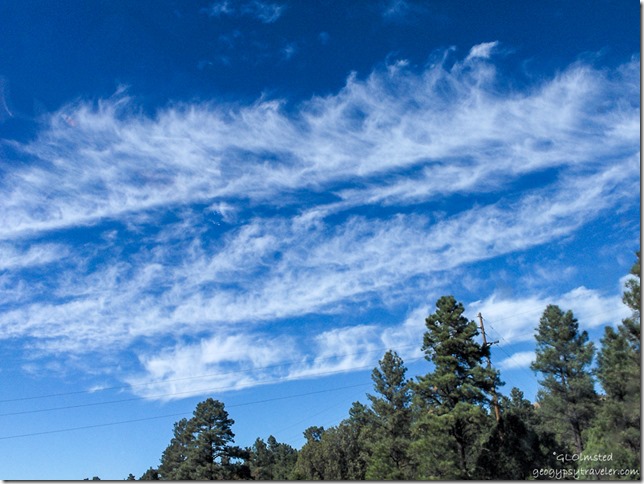 Patti and Abi chose #390.  Interesting wispy clouds from somewhere in Arizona.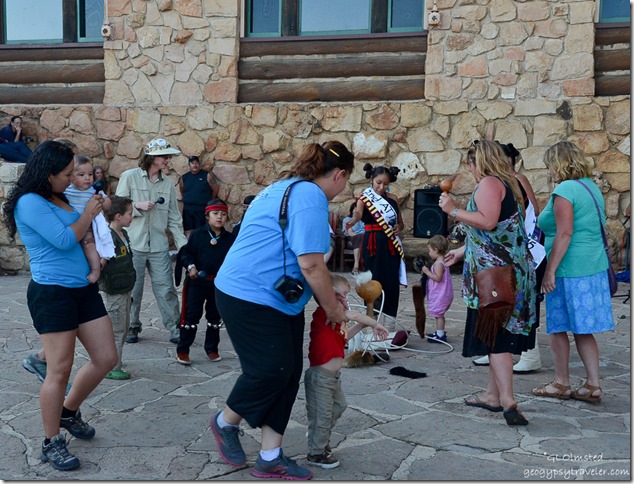 Jodee and Bill chose #6011.  From 2014, the only year I haven't posted about Native American Heritage Days.  Miss Hopi and her attendants asked the children in the crowd to do the dog tail dance.  I just saw that dance again yesterday at this year's Heritage Days.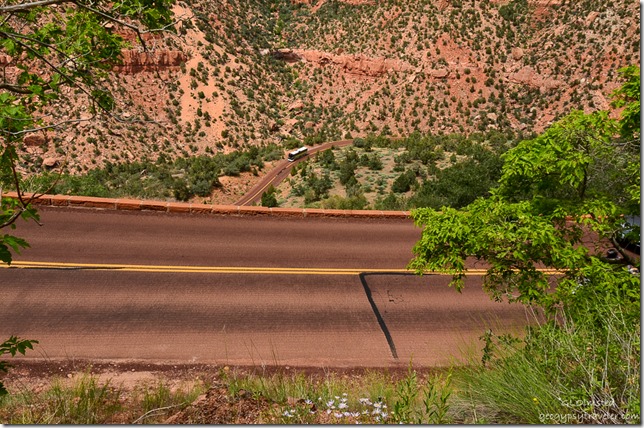 Jeff chose #1796.  A different perspective of a curvy road in Zion National Park, Utah.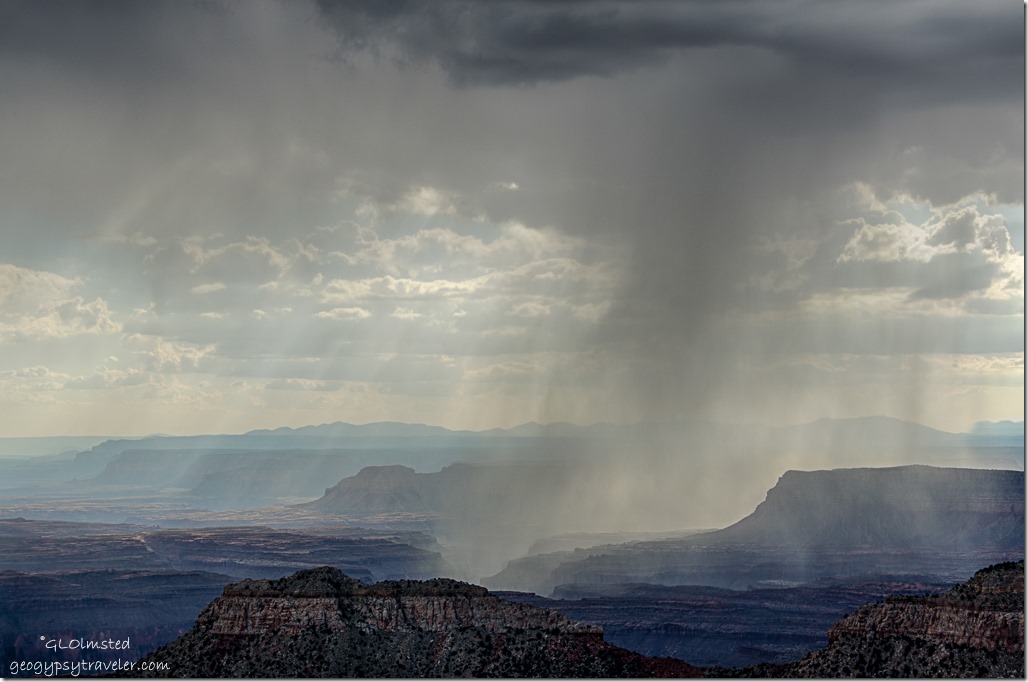 My choice from this week's days off camping at Crazy Jug Point watching a storm cross Grand Canyon.  More coming on that.
Thank you for playing along with Foto Friday Fun which allows me to share these photographs and memories.  Please join in next week by leaving a number between 1 and 9999 in your comment below.
Do you have a favorite this week?
Save
Save
Save
If you shop at Amazon please consider clicking below for the Amazon website. As an Amazon Associate I'll make a few cents on your purchase(s) at no extra cost to you. Put a few pennies in the winter travel kitty. Thanks for helping out.

Geogypsy is a participant in the Amazon Services LLC Associates Program, an affiliate advertising program designed to provide a means for sites to earn advertising fees by advertising and linking to amazon.com