June 7, 2017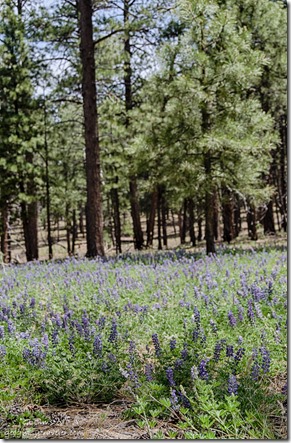 When a friend who likes to get outdoors shows up at the canyon and I have a day off we decide to go hiking on the Cape Final trail.  One of my many favorite trails on the North Rim, 4.2 miles round trip over relatively gentle terrain through one of the best examples of a Ponderosa pine forest and to amazing views at the rocky rim.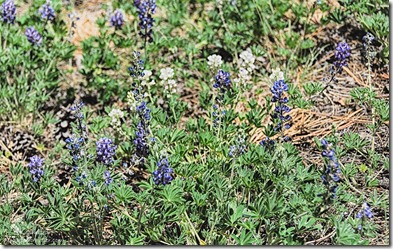 There's been just enough fire in this area to make for a healthy forest, open, park-like, grassy, and covered with lupines.  It's not nasty or charcoaled.  A Ponderosa pine forest should experience fire every 3-8 years to thin out the small saplings and burn off the down material.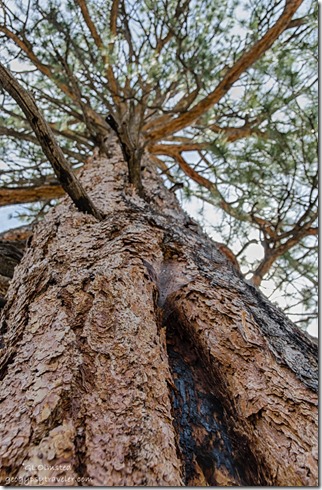 Yet humans suppressed fire for so long, we altered natural ecosystems for our own selfish reasons.  I, like you, don't visit public lands to see char but I believe we have a better understanding of the important role fire plays in forest ecology.  So there is evidence of burn along the trail.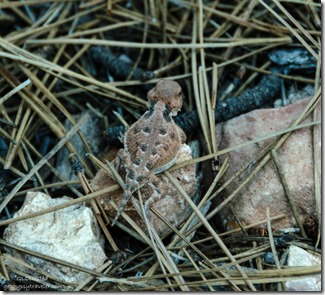 Motion from a tiny Horned Lizard caught our attention.  These docile creatures blend in well with the forest floor.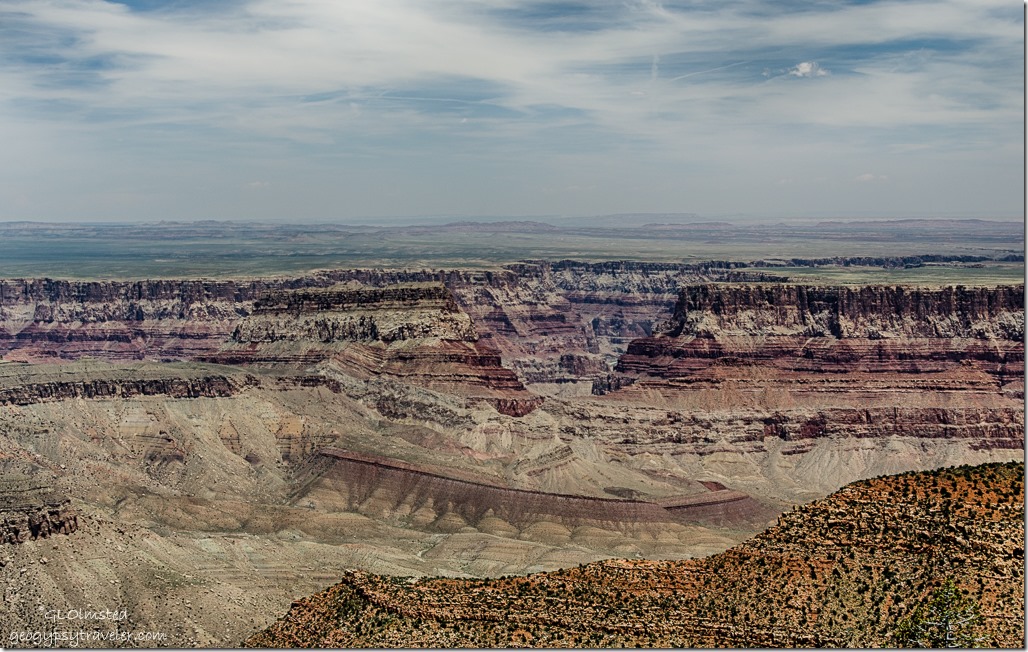 The forest opens to a canyon view looking almost due east to the mouth of the Little Colorado River, not the river itself.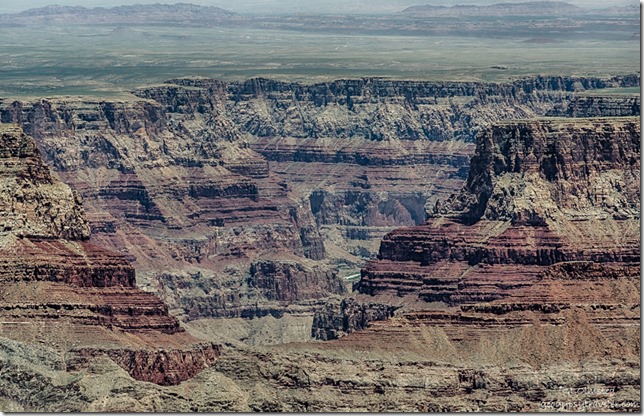 This is the area that has been proposed by a Scottsdale-based developer to build a tram that could potentially move up to 10,000 visitors a day to the bottom of the canyon on the Navajo Reservation.  The Grand Canyon Escalade development would also feature hotel, restaurant, and other resort attractions.  The proposal at the confluence seems to go on and off the table regularly.  I don't think most of the Navajo and Hopi people want it so near sacred land. The Park Service certainly doesn't support the idea.  It would be quite visible from several overlooks along the Cape Royal Road including the Cape Final trail.  Many people and organizations want to Save the Confluence.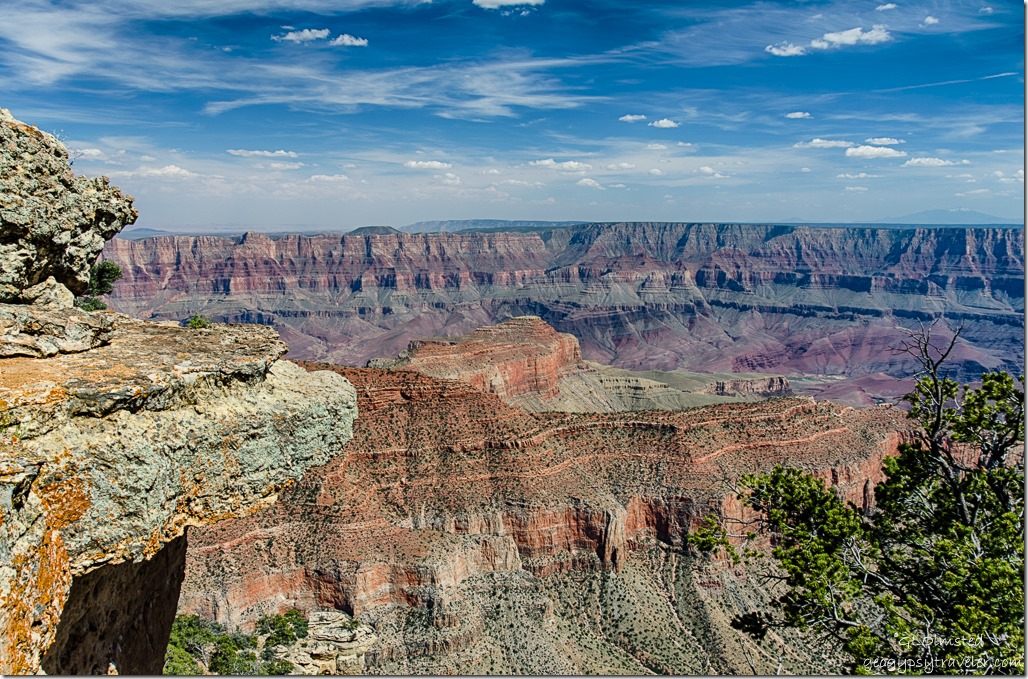 We sat in one of the two campsites for lunch.  Yes, you can get a permit to camp on the rim at Cape Final.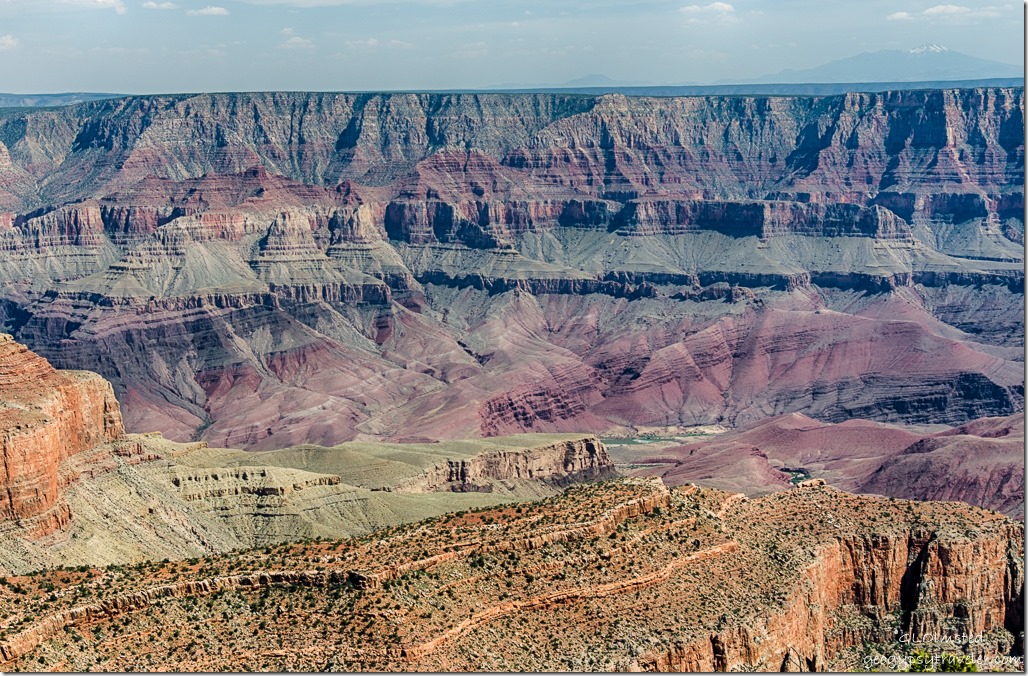 Then we walked a bit further for another canyon view and a piece of the Colorado River.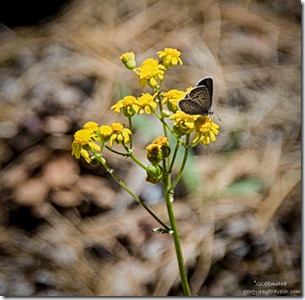 We had lollygagged out to the rim taking about two hours but then booked back in an hour as we'd been invited to a neighbor's BBQ.
Save
Save
If you shop at Amazon please consider clicking below for the Amazon website. As an Amazon Associate I'll make a few cents on your purchase(s) at no extra cost to you. Put a few pennies in the winter travel kitty. Thanks for helping out.

Geogypsy is a participant in the Amazon Services LLC Associates Program, an affiliate advertising program designed to provide a means for sites to earn advertising fees by advertising and linking to amazon.com