This week's Foto Friday Fun features images from my photo files chosen by 11 readers including a lot of where it all started, as a kid, career as Ranger, blogger, and replenishing backpacking gear.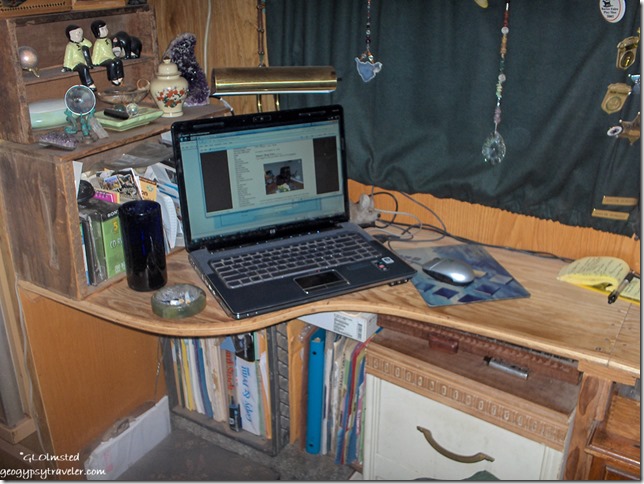 Jim and Diana chose #275, "the height of the General Sherman Tree…the Giant Sequoia we were fortunate to be able to see, thanks to folks like John Muir and Hale Tharp."  It is also thanks to them I have a job as a Park Ranger with the National Park Service.  And because of that I met FabGrandma who inspired me to start blogging and has been my mentor ever since.  This is where the blog began in my previous 5th-wheel in 2008.  I believe some of you have been along for the journey almost since that time.  I still love blogging, and especially because of you readers, some of who I've met IRT.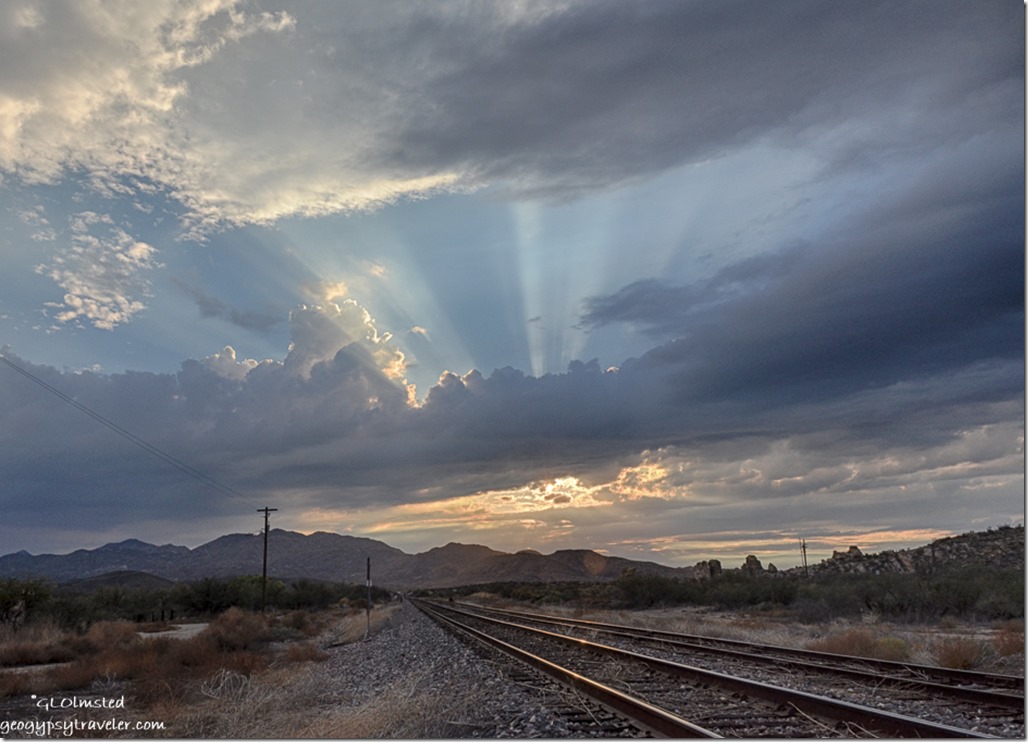 Pam and John chose #7021.  One shot in a favorite series from last fall living in Kirkland, AZ.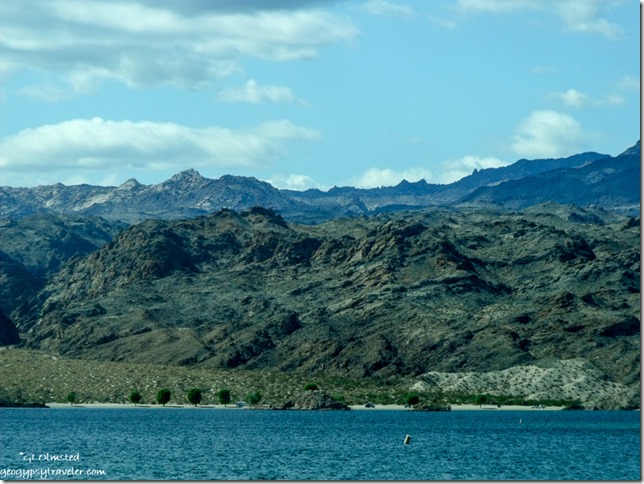 Diane and Nigel chose #1205.  My dear friend Berta and I often take a winter road trip to Laughlin, Nevada.  Not to gamble, but just for something different and to soak in a hot tub.  This 2012 trip we took a little detour along the Colorado River.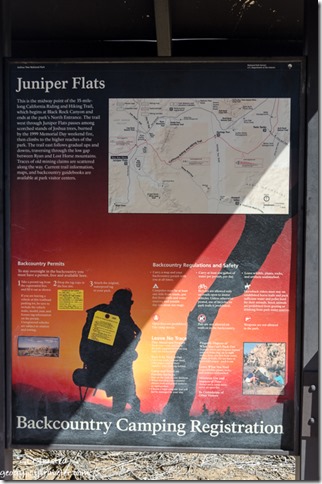 Sherry and David chose #6817.  Sherry takes sign photos too so may appreciate this shot taken on the drive to Keys View in Joshua Tree National Park March, 2015.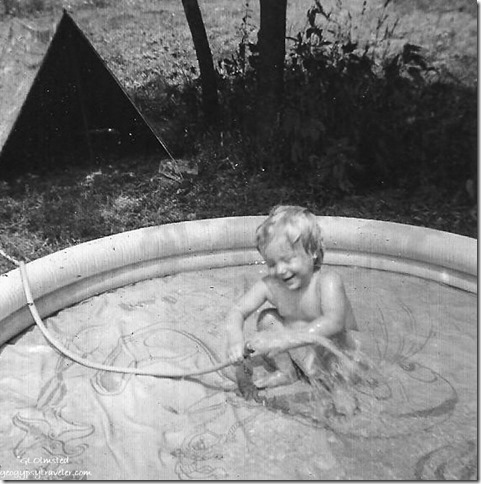 Sallie and Bill chose #66, "that's when I'd like to be headed out of Florida toward Oregon eventually."  The next best thing to a Florida beach when I was two years old was a pool in the back yard of Illinois.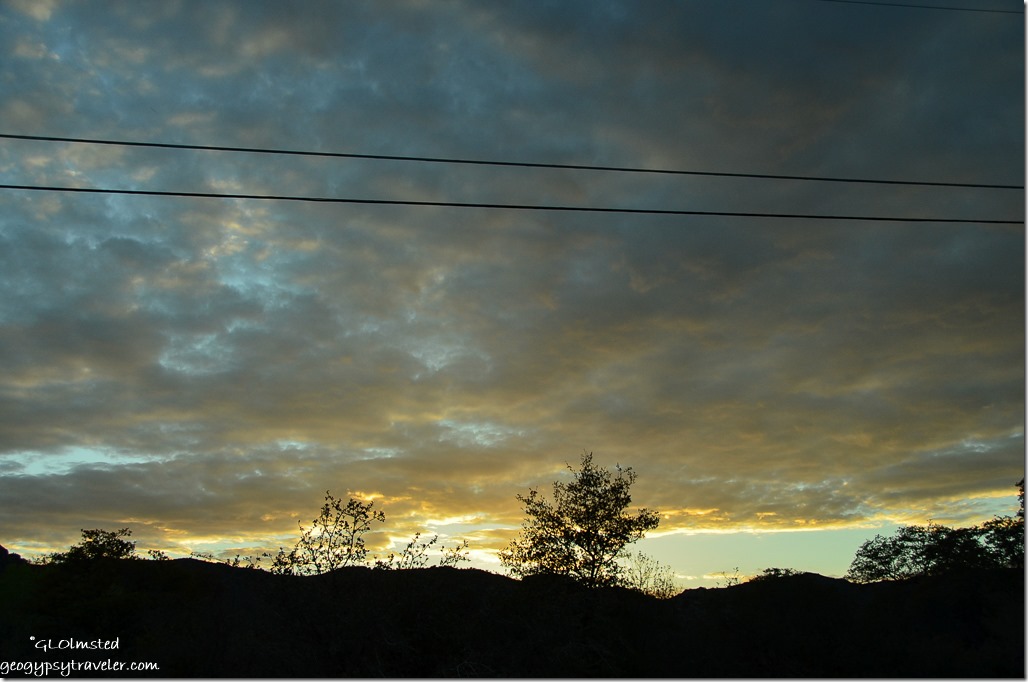 Mary Lou chose #5122.  A March 2013 sunset out my back window in Yarnell Arizona.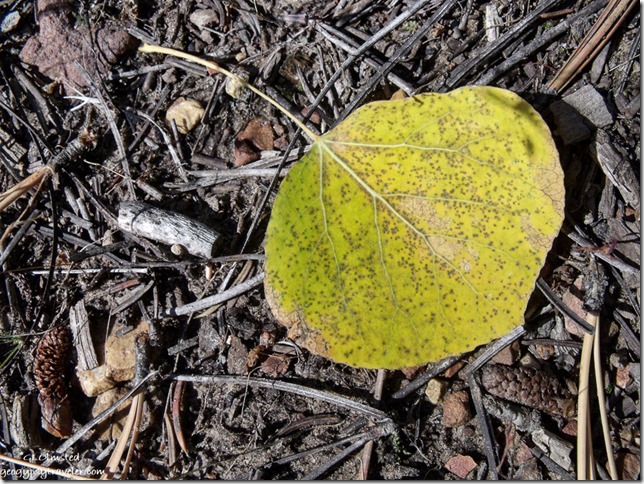 Donna chose 557.  In fall on the aspen on the Kaibab Plateau turn into golden coins that drop to the ground.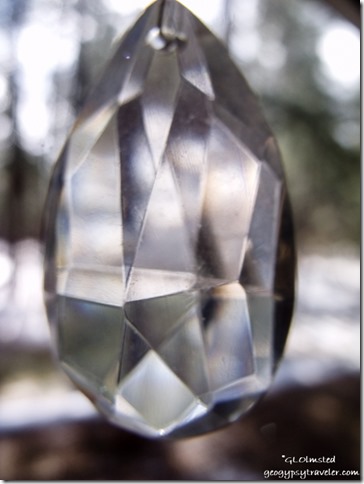 Jeff chose #275, "the distance from the beach house to home."  Second choice for same number.  I was about 2.75 inches away from the crystal hanging in the RV window.

Jodee and Bill left 19 words in their comment.  This rather fuzzy panorama taken with a film camera of Spirit Lake when working at Mount St Helens in the early 1990s.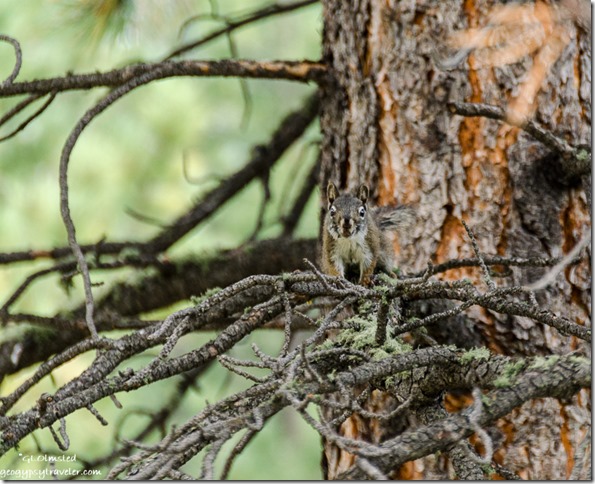 Yogi chose #3271.  A tree squirrel in a Ponderosa Pine at the North Rim Grand Canyon last August.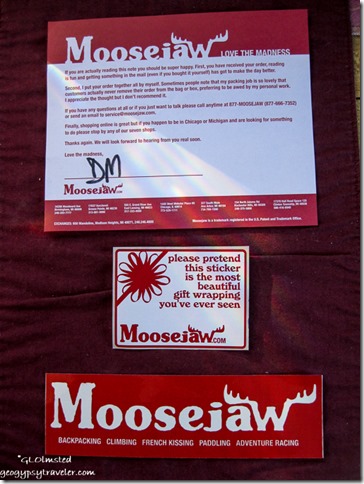 Patti chose #280.  After my first rim to rim hike into Grand Canyon with borrowed gear I bought a Thermarest from Moosejaw.  Such a funny company.  And the irony behind seeing the image this week, I just looked on their website for some hiking boots.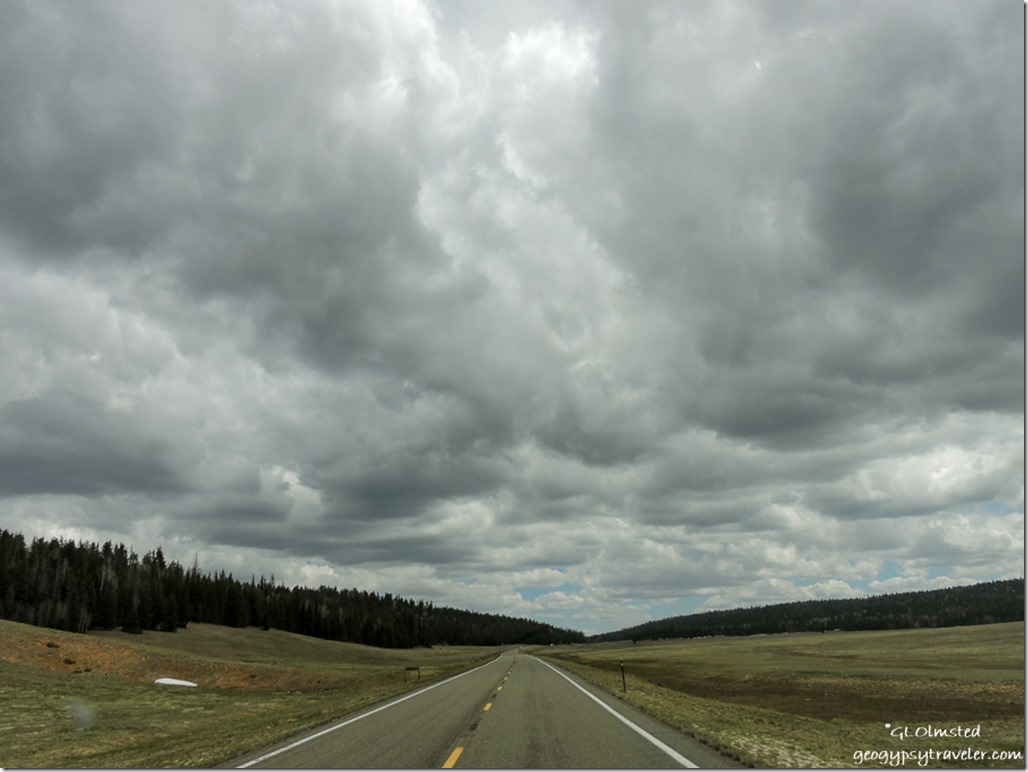 My choice from driving home from Kanab across the Kaibab Plateau.  Love those big stretches of meadows and am always watching the sky.  BTW, my PC is now fixed and ready for pickup, maybe next week.
Thank you for playing along with Foto Friday Fun which allows me to share these photographs and memories.  Join in by leaving a number from 1-9999 in your comment below.
Have a favorite this week?
Save
If you shop at Amazon please consider clicking below for the Amazon website. As an Amazon Associate I'll make a few cents on your purchase(s) at no extra cost to you. Put a few pennies in the winter travel kitty. Thanks for helping out.

Geogypsy is a participant in the Amazon Services LLC Associates Program, an affiliate advertising program designed to provide a means for sites to earn advertising fees by advertising and linking to amazon.com