This week's Foto Friday Fun features images from my photo files chosen by 11 readers including parks and monuments visited in Oregon, Utah, Arizona, Washington, and a little South Africa thrown in.  Hope you enjoy them and will play along next week.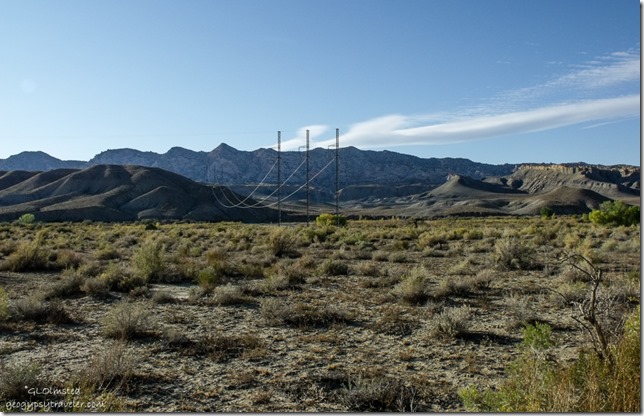 Diane and Nigel chose #1404.  Always seems strange to see big power lines in the middle of nowhere but guess they have to be strung somewhere.  Saw these along the Cottonwood Canyon Road in Grand Staircase-Escalante National Monument in 2011.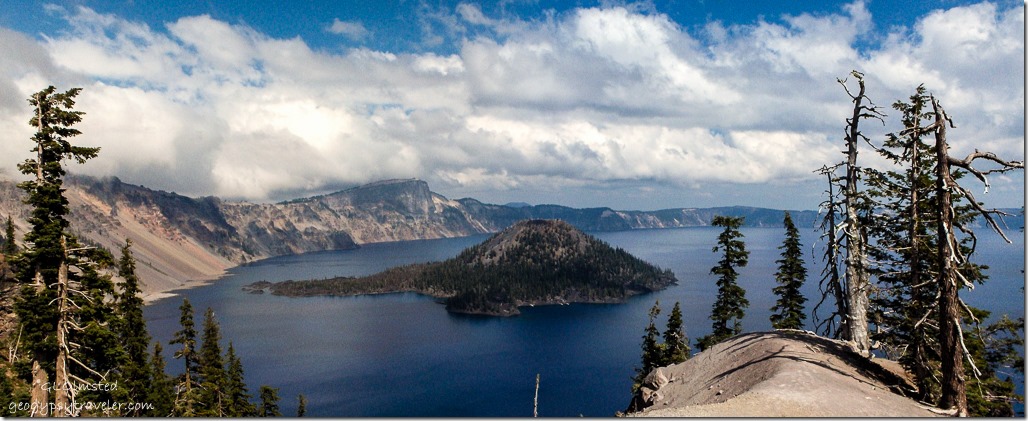 Yogi chose #173.  When I worked at Oregon Caves National Monument the summer of 2007 and explored the area Crater Lake was on the list of must visit.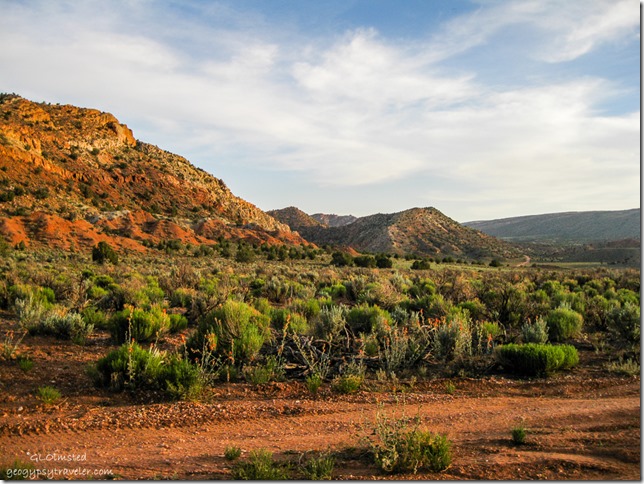 Pam and John chose #510.  This may look familiar to them as we drove the House Rock Valley Road after a visit to White Pocket but this was from my first drive in 2008 taken near camp on my way to hike Wire Pass and Buckskin Gulch slot canyons.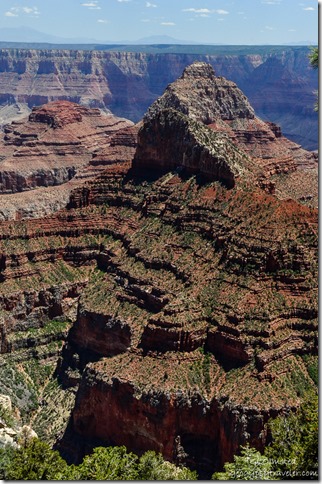 Jeff chose #2425, "the height of Yosemite Falls" where he just spent a week.  The height of the temples seen in most of Grand Canyon would exceed those falls, but that's apples and oranges.  This view seen from the Walhalla Plateau on the North Rim summer of 2014.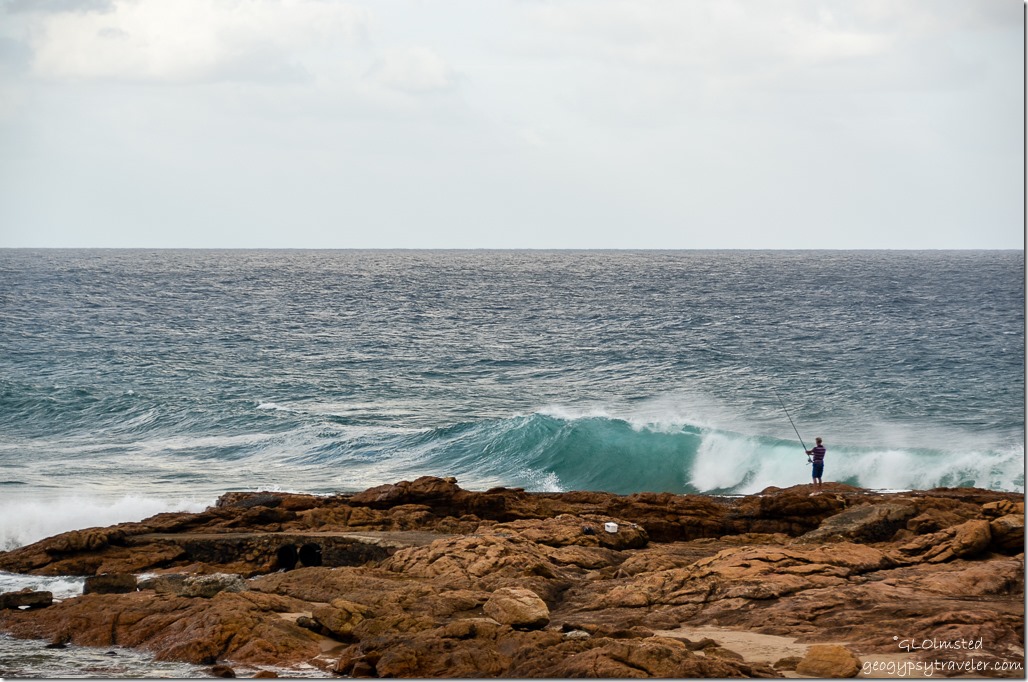 Jodee and Bill chose #5370.  Bill's a fisherman so he might like to see how it's done in the Indian Ocean in South Africa.  And this was just below the RV park in Scottburgh.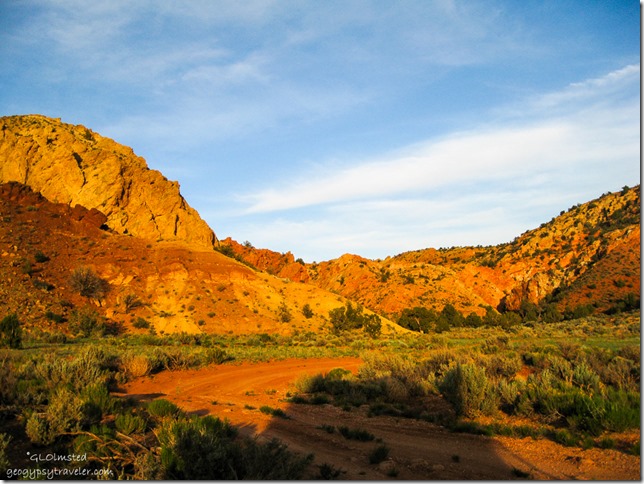 Donna chose #517.  From the same camp as above off House Rock Valley Road as the late light set the Cockscomb on fire.  Shadow is my truck-camper.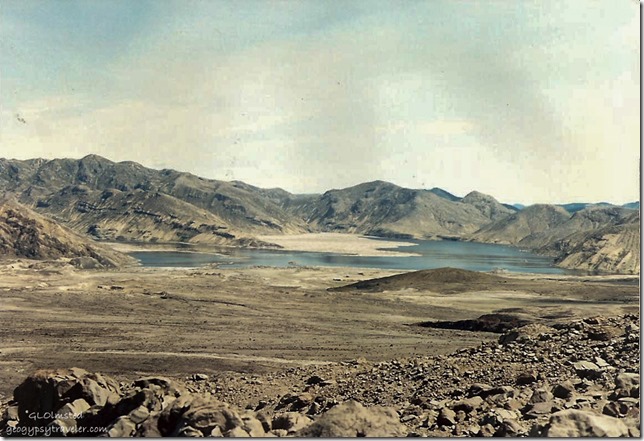 Patti chose #240.  My first summer as a ranger in 1992 at Mount St Helens National Volcanic Monument.  Twelve years after the eruption the landscape near the volcano still had that moonscape look.  I was fortunate enough to hike with staff and scientists into the nonactive crater.  Spirit lake, though still floating quite a few trees, had recovered in only five years.  Leave it to Mother Nature and she returns.
Mary Lou chose #1114.  Along the road to White Pocket in the Vermilion Cliffs National Monument the scattering of trees are mostly Utah Juniper which grows in the most twisted ways.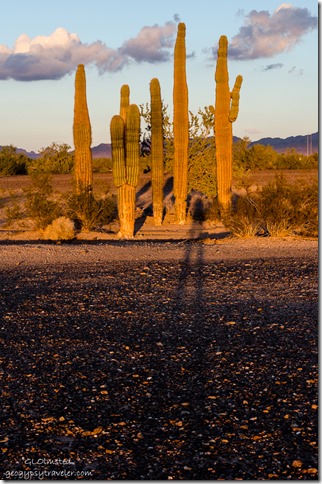 Sherry and David chose #1625.  A shadow-selfie that made me feel almost as tall as the saguaros.  Taken close to sunset at La Paz BLM short-term camp just south of Quartzsite, Arizona in December, 2014.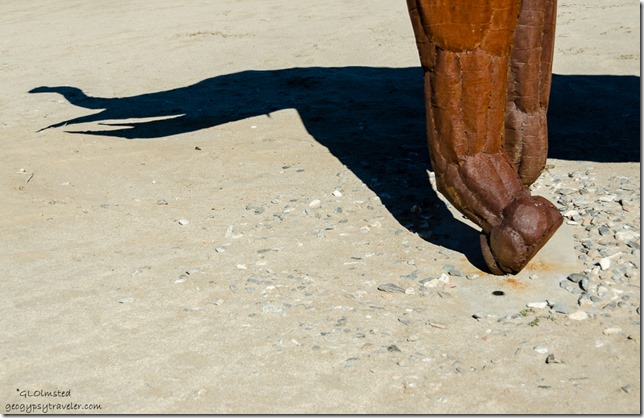 Rosemary chose #2205, "our street number."  Sometimes the shadow is as good as the subject at this address.  If you ever visit Borrego Springs, California I highly recommend checking out Ricardo Breceda's metal sculptures in and around Galleta Meadows.  This is the foot, and shadow, of a Gomphothere.  Yea, go ahead, look that up.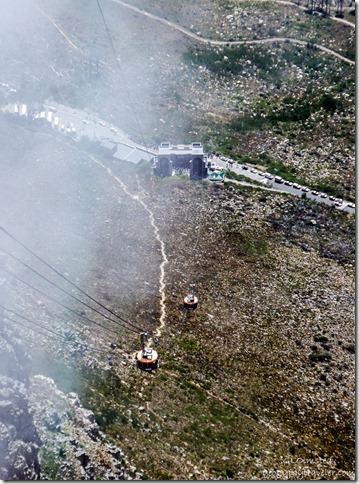 Sallie and Bill chose #735.  When visiting Cape Town during my 2010 visit to South Africa, I waited a long time in the queue to ride the cable-way to the top of Table Mountain.  Unfortunately the fog didn't clear much until I was ready to ride back down.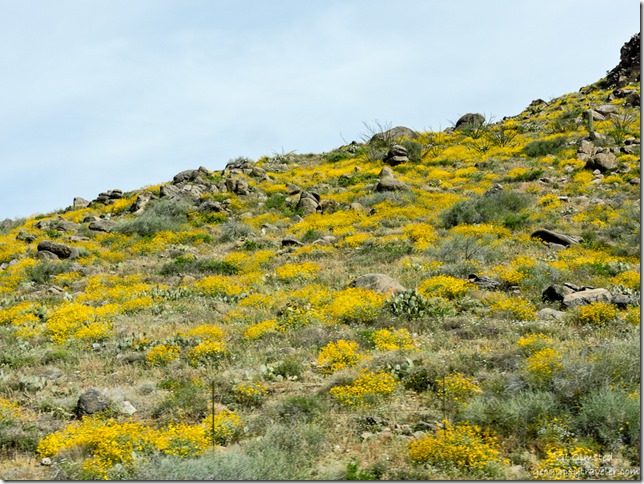 My choice this week is a drive-by shot of the flowers on the Weaver Mountains as I drove up the Yarnell Hill last week.  Too bad there aren't more places to park and now the flowers are pretty much gone.
Thank you for playing along with Foto Friday Fun which allows me to share these photographs and memories.  Please join in next week by leaving a number between 1 and 9999 in your comment below.
Do you have a favorite this week?
(I haven't taken hardly any photos since returning from my winter travels–wrap-up coming soon.  Of course I have plenty to work with already.  But I'm rather anal about labeling every photo and am currently almost six months behind.  If you want to see every 100th photo labeled check out Geogypsy's Facebook page.)
Save
If you shop at Amazon please consider clicking below for the Amazon website. As an Amazon Associate I'll make a few cents on your purchase(s) at no extra cost to you. Put a few pennies in the winter travel kitty. Thanks for helping out.

Geogypsy is a participant in the Amazon Services LLC Associates Program, an affiliate advertising program designed to provide a means for sites to earn advertising fees by advertising and linking to amazon.com