October 16, 2016
Bonus this month to have two shots at the Hunter moon even though I missed the first night.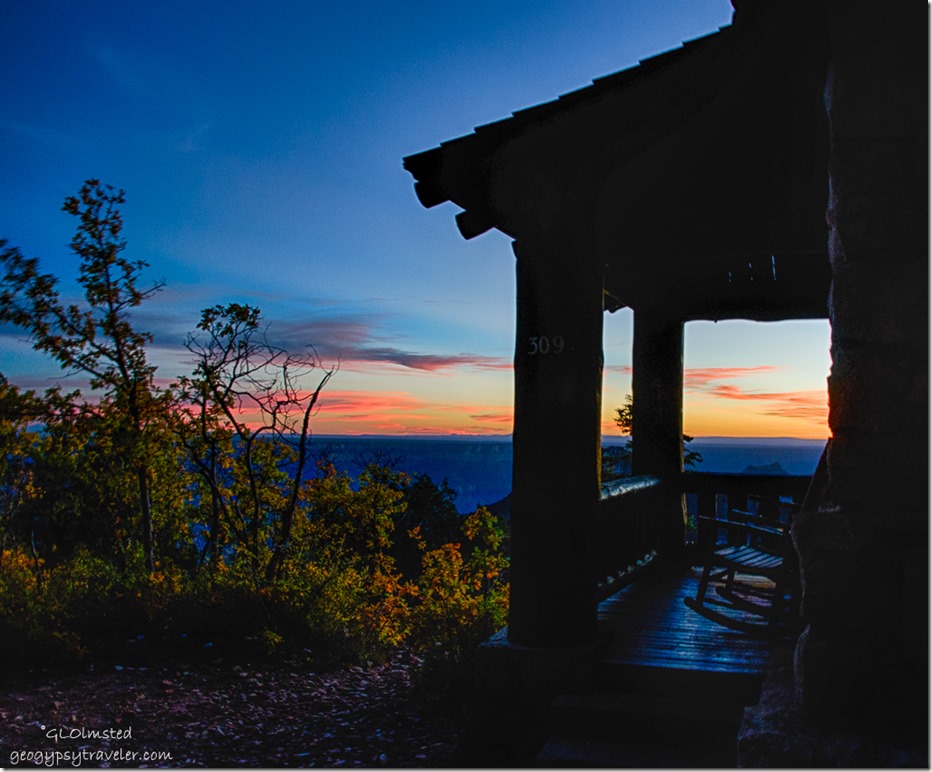 As I closed the visitor center at 6pm the colors in the sky distracted me.  I rushed to the rim but had already missed the setting although some color lingered.
How would you like this cabin view of Grand Canyon?  A friend recently stayed here and we shared company on the porch over lunch.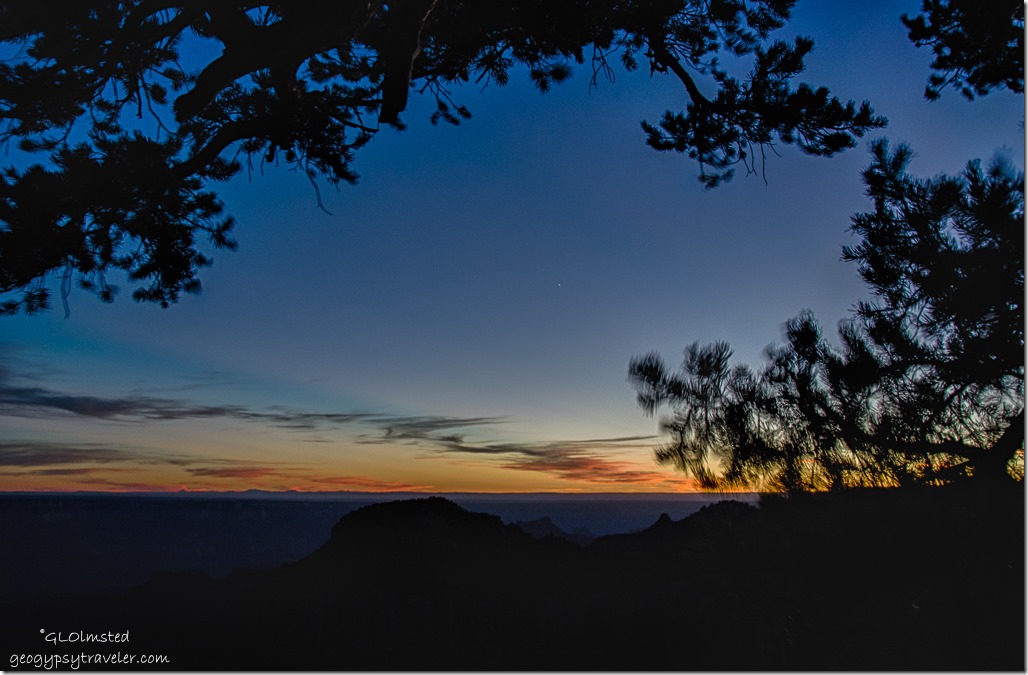 The sunset introduced the Hunter moon and vied for my attention as I used Google Sky app to determine where the moon would rise on the eastern horizon.  So much easier than trying to use a compass in the dark.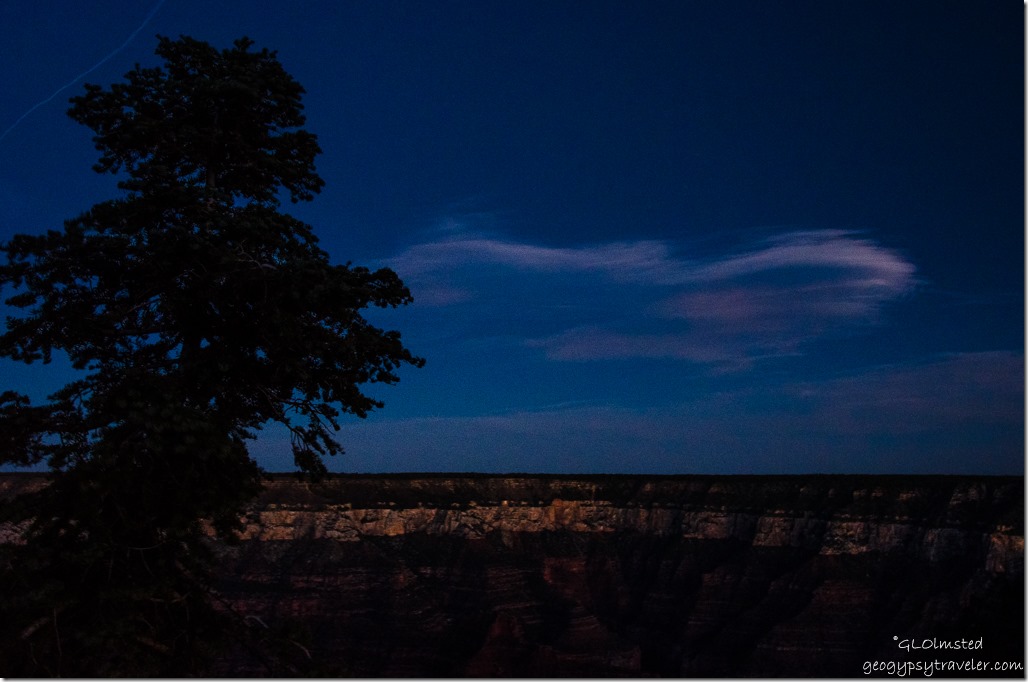 Found a spot along Bright Angel Point trail but didn't have the tripod so these shots are rather blurry.  Especially with a fierce wind trying to blow my hat off while chilled hands held on tight.  No way I'm letting that Ranger flat-top fly into Roaring Springs Canyon.
Because the overnight lodging closed that day I saw very few visitors.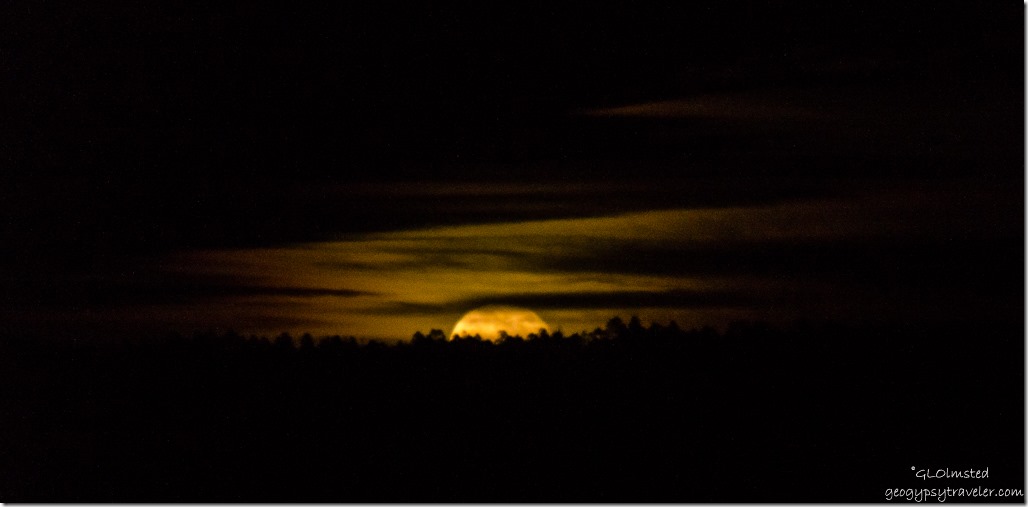 A wisp of clouds hung on the horizon in the exact place the moon rose.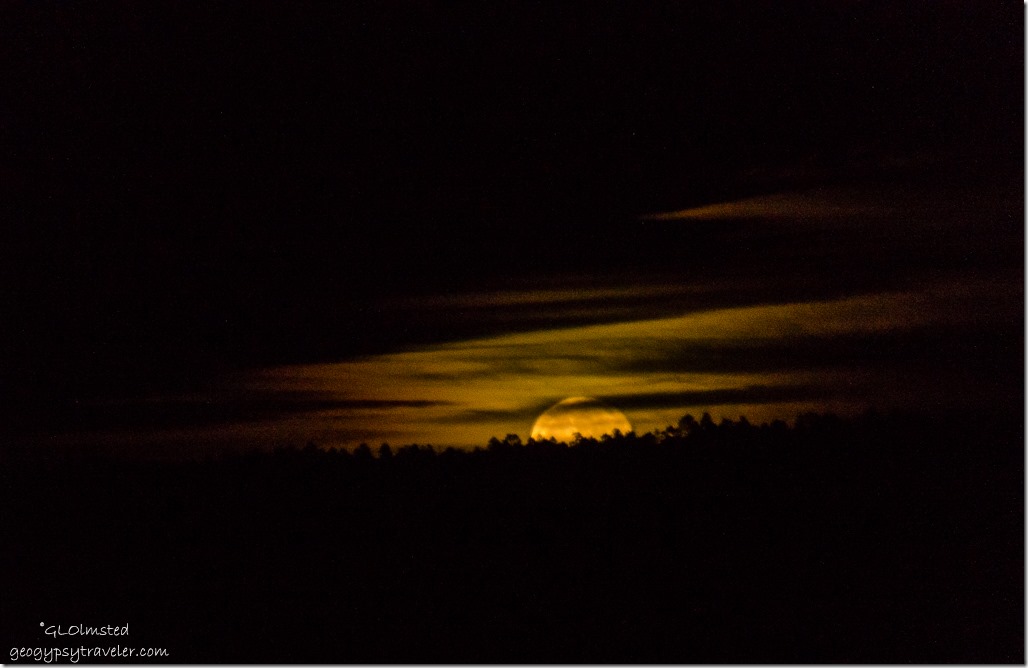 But the Hunter moon won, breaking through with only stripe-like shadows adding to the drama.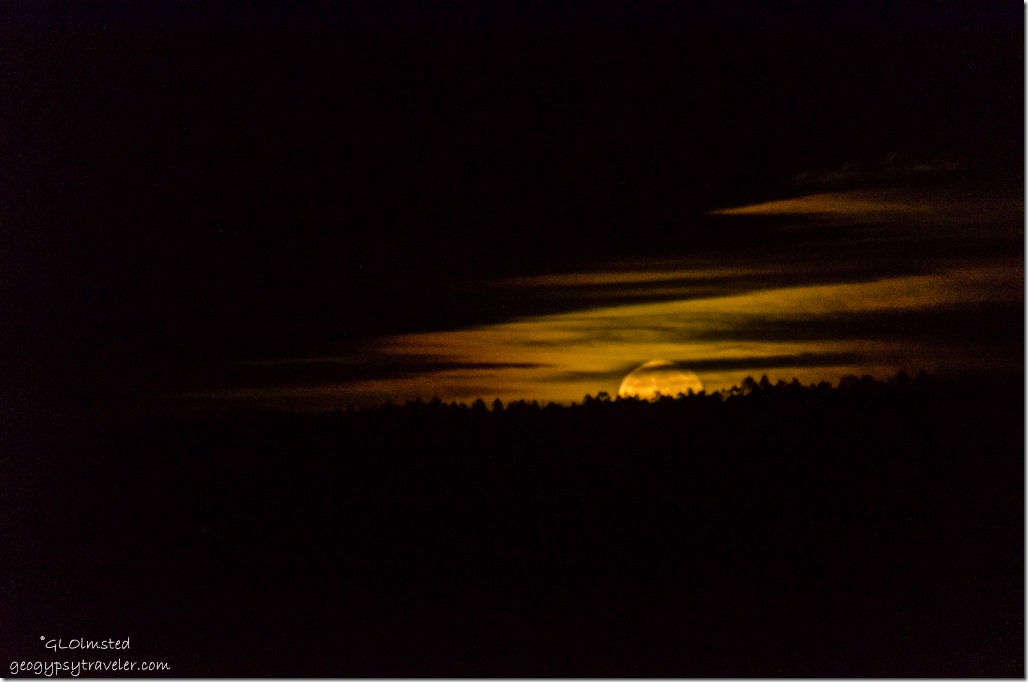 A grand send off with only one more day of work.  Rangers get paid in sunsets.  This was overtime.  I'm ready for the season to be over but it's hard to say goodbye to the Grand Canyon.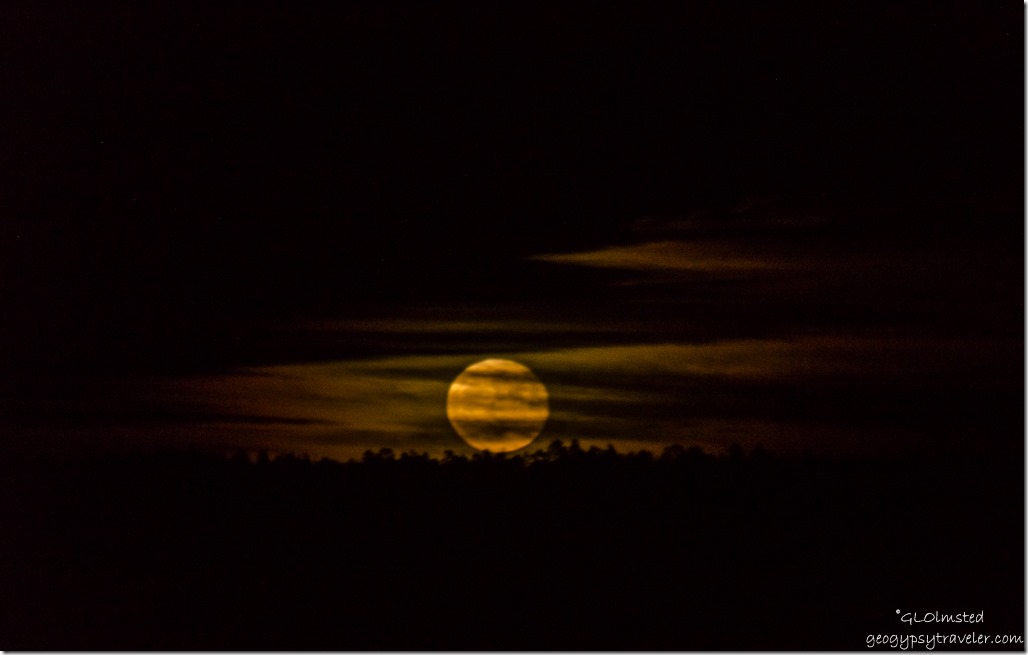 Called a Hunter moon because of the bright light of a Supermoon (close to earth) allowing hunters a little longer day to bring in meat for the winter.  Are you ready for winter?  Not sure I am.
If you shop at Amazon please consider clicking below for the Amazon website. As an Amazon Associate I'll make a few cents on your purchase(s) at no extra cost to you. Put a few pennies in the winter travel kitty. Thanks for helping out.

Geogypsy is a participant in the Amazon Services LLC Associates Program, an affiliate advertising program designed to provide a means for sites to earn advertising fees by advertising and linking to amazon.com