This week's Foto Friday Fun features images chosen by nine readers from my photo files including some great skies and unusual creatures.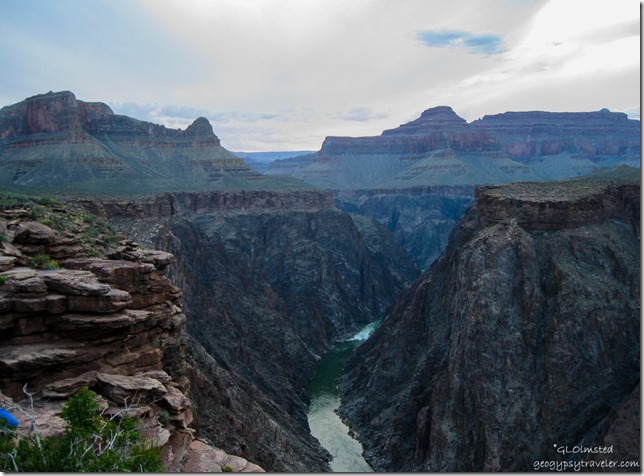 Yogi chose #283.  From my second rim-to-rim hike across Grand Canyon in early May 2009.  After setting up camp at Indian Garden we walked to Plateau Point to await sunset.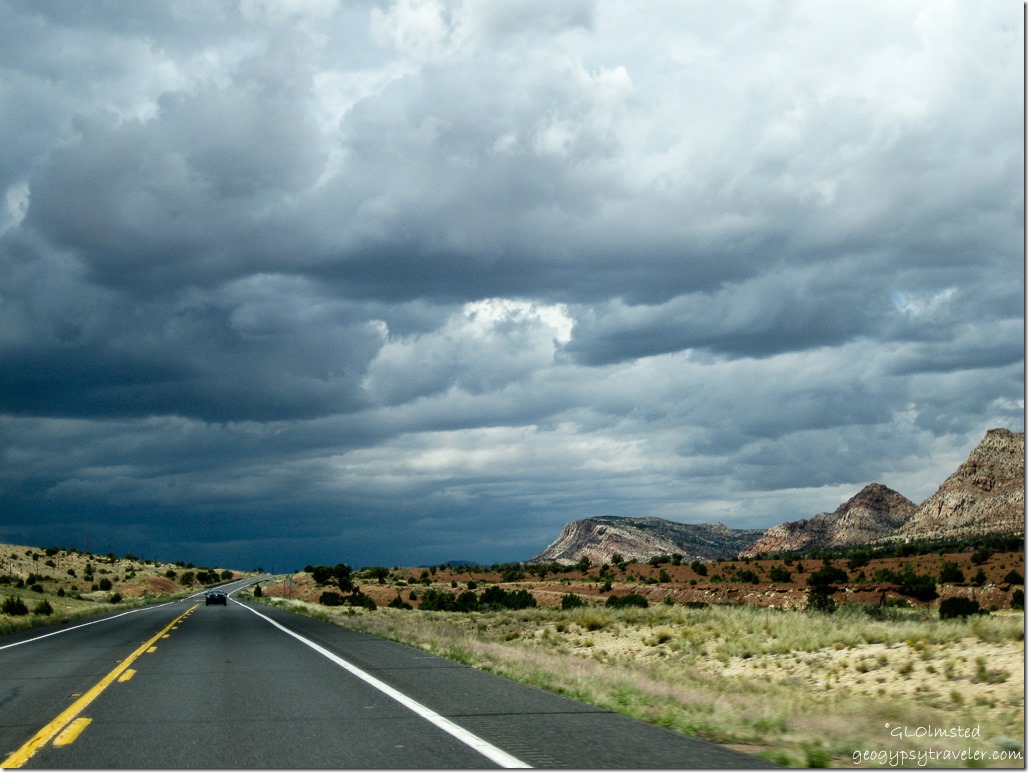 Mary Lou chose #731.  Stormy skies can be expected during the summer in the Southwest.  This shot taken of the Painted Desert between Flagstaff and Page along State Route 89 on June 26, 2009.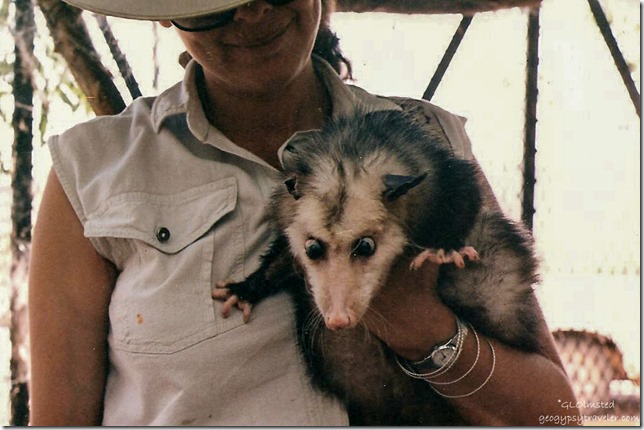 Pam and John forgot to choose a number so I'm giving them #53 for the number of words in their comment.  A fellow animal keeper from the California Living Museum in Bakersfield, California holding Frick the opossum who walked in a harness with the docents back in 1988.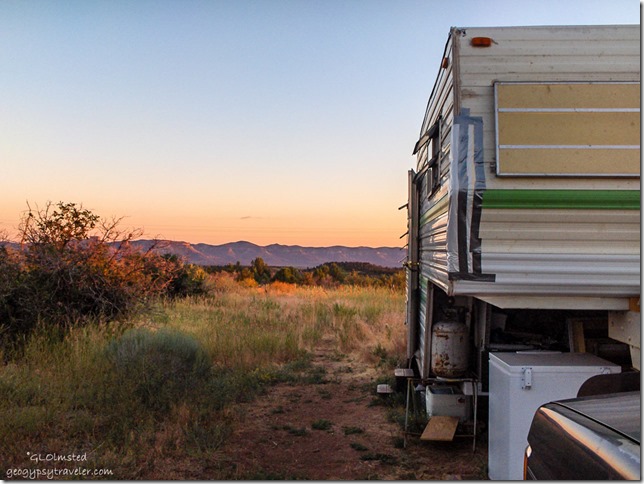 Sherry and David also forgot a number and are getting #59 for the amount of words in their comment.  Seems only appropriate to show off an older version of one of my RVs because they just parked next to an older cousin of their Winnie.  My previous 1977 5er was parked at a friend's house in Summit, Colorado while I worked at Mesa Verde in 2005 and had a view of the park from home.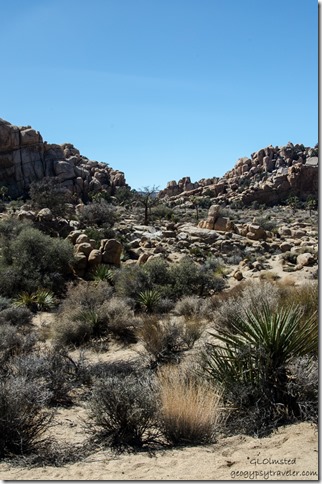 Diane and Nigel chose #6664.  Hidden Valley is my favorite hike in Joshua Tree National Park.  Took this shot in March 2015.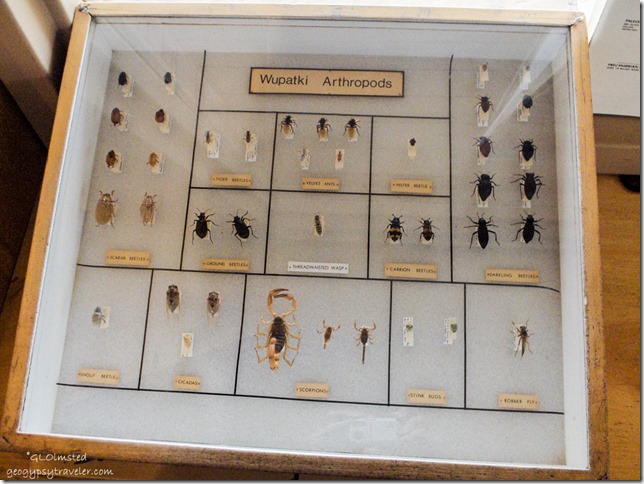 Jodee and Bill chose #512.  Much like them I like to visit museums and visitor centers to learn more about a place.  Yet it might seem unusual when visiting Wupatki National Monument in 2009, which is full of Native ruins, to also learn about the bugs.  That's just me.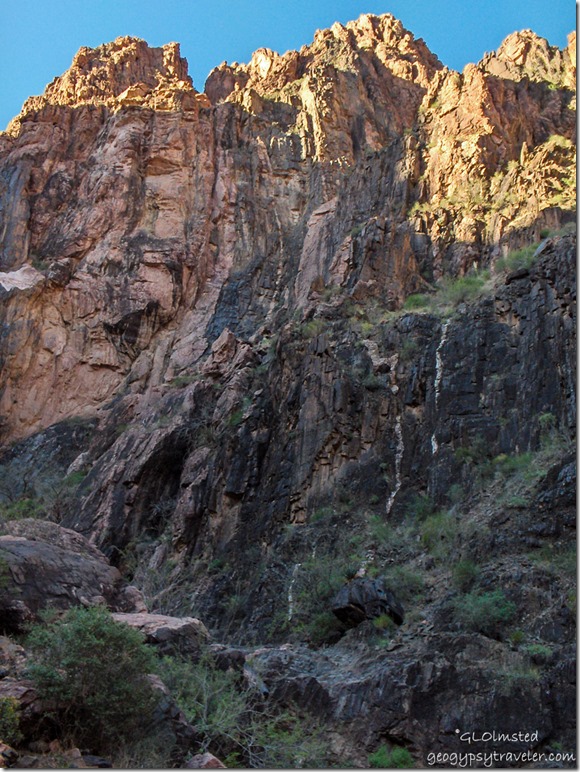 Donna chose #198 to see what came next after last week's Navajo Lake choice.  But this shot came a year earlier, 2008, my first time hiking rim-to-rim at Grand Canyon and here I'm looking way up from the River trail at the bottom wondering if I could make it to the top.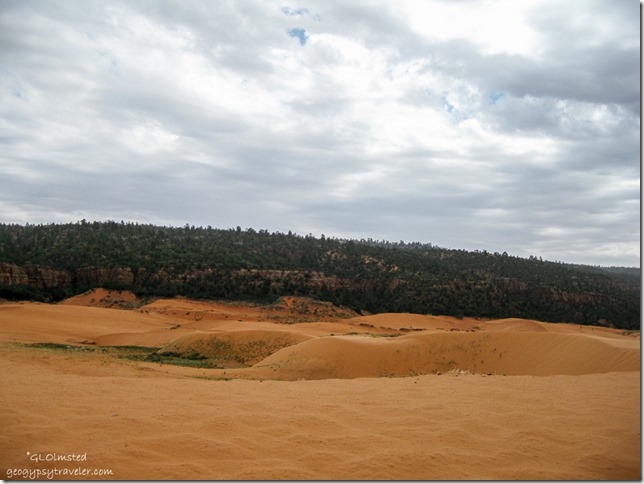 Patti chose #911.  One of six images in a panorama at Coral Pink Sand Dunes State Park, Utah, just north of Kanab.  Some areas of the dunes allow OHV while other areas do not but you can walk onto the dunes.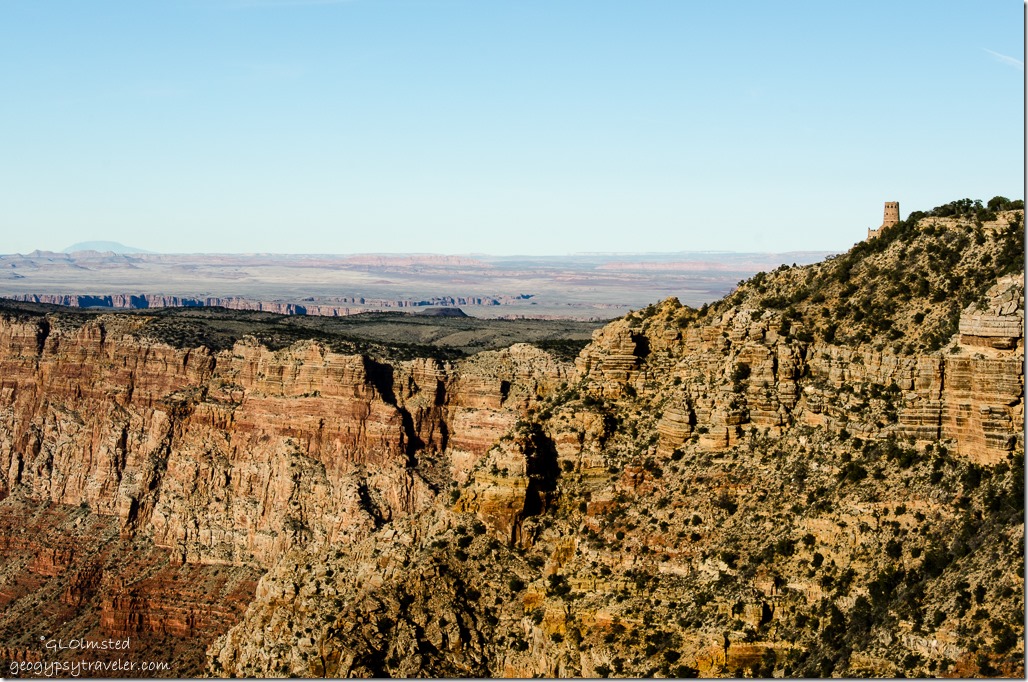 Sallie chose #9999.  A shot taken from Navajo Point on the South Rim Grand Canyon of the Desert View Watchtower and beyond to Navajo Mountain when I visited for my birthday last year.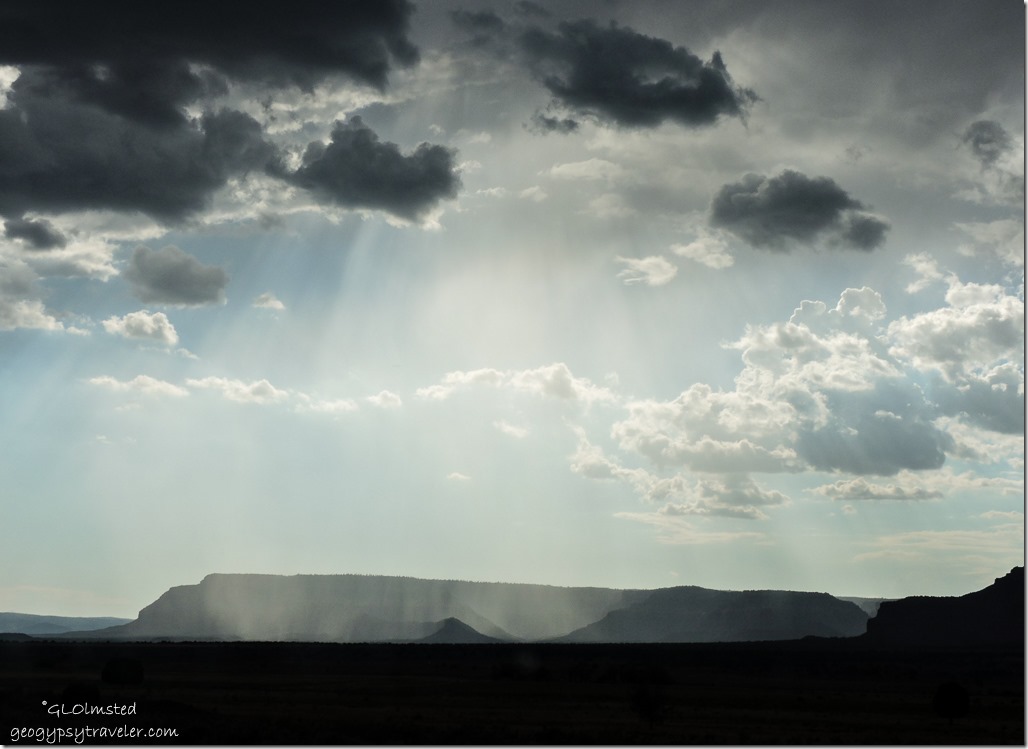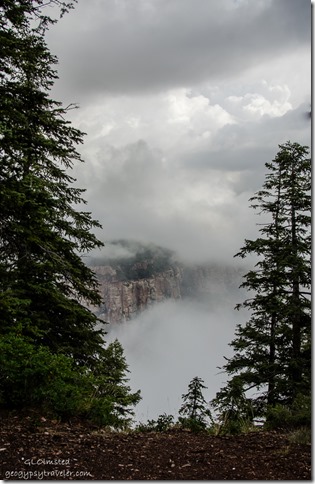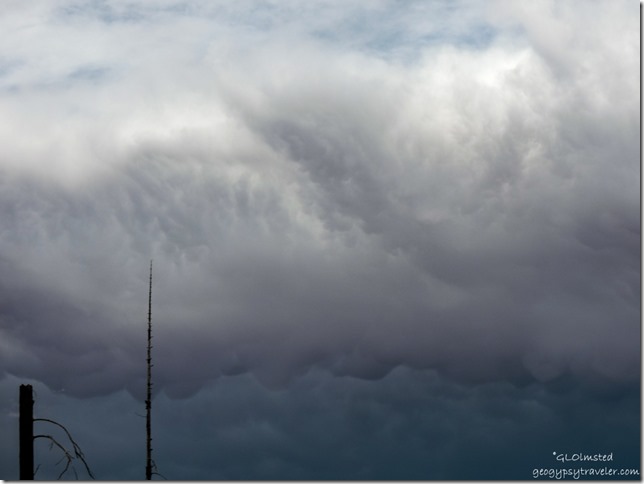 My choices from a marvelous week of clouds.  First, crepuscular rays and maybe some rain on the Vermilion Cliffs as I drove to Kanab, Utah August 1st.  The second seen while guiding a cool-morning nature walk on the 6th with clouds hanging in Roaring Springs Canyon.  And the third, mammatus clouds on the 10th while driving home through the Kaibab National Forest.  Monsoon brings on amazing skies.
If you're reading, commenting or just following along please join in for next week by leaving a number between 1 and 9999 in your comment below.  A big thanks to everyone for playing along with Foto Friday Fun and allowing me to share these photographs and memories.  I especially like those low number older memories.
Do you have a favorite this week?
If you shop at Amazon please consider clicking below for the Amazon website. As an Amazon Associate I'll make a few cents on your purchase(s) at no extra cost to you. Put a few pennies in the winter travel kitty. Thanks for helping out.

Geogypsy is a participant in the Amazon Services LLC Associates Program, an affiliate advertising program designed to provide a means for sites to earn advertising fees by advertising and linking to amazon.com