This week's Foto Friday Fun features images chosen by 8 readers from my photo files including images from South Africa, Arizona, and Baja Mexico.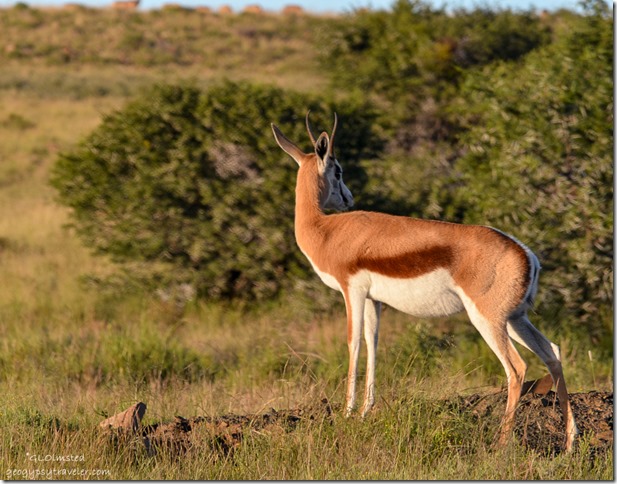 Sherry chose #8462.  While on safari the animals are frequently looking away from me, or maybe just looking around, like this Springbuck seen at Mountain Zebra National Park 3-13-14 where there are more than zebras.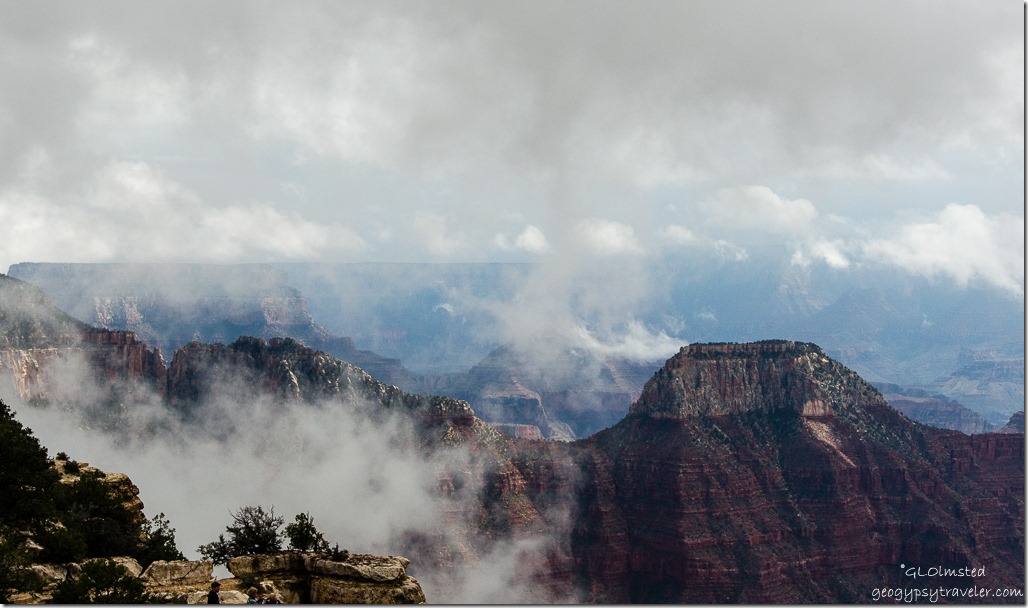 Mary Lou chose #7336.  A typical monsoon day at Grand Canyon as seen from the Grand Lodge on the North Rim 9-9-14.
John and Pam chose #9922.  A far view of almost 100 miles to Navajo Mountain across the Marble Plateau where you can also see the cut of the Colorado River taken from Marble View on the Kaibab National Forest 10-18-14.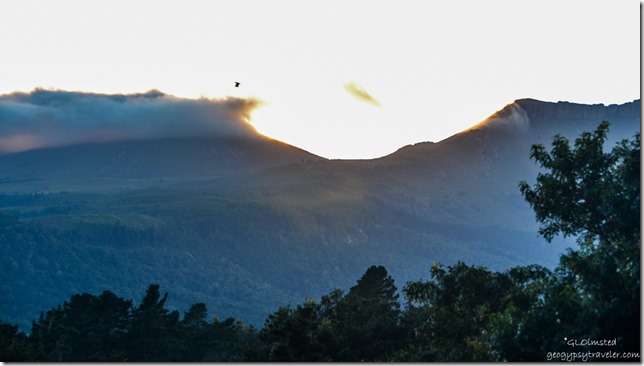 Gumo chose #4116.  Not the best shot but it was a nice sunrise over the mountains from the porch of my cottage at Never Daunted in Hogsback, South Africa 2-24-13.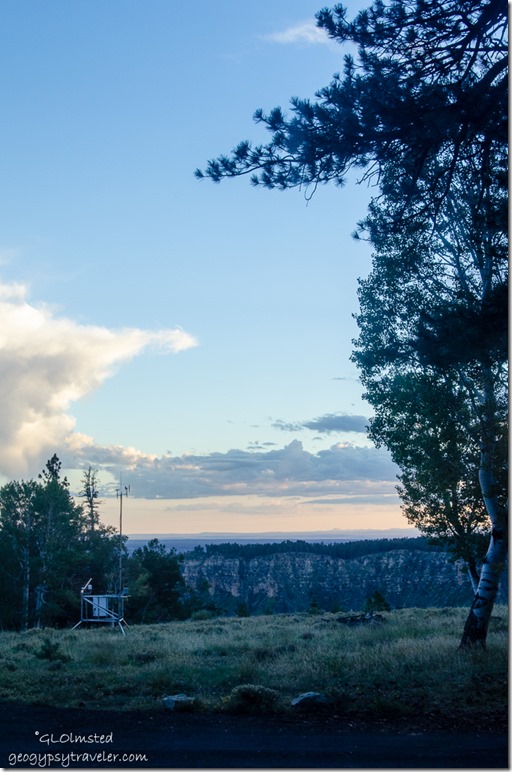 Diane chose #7774.  A sunset view, like I hope she sees at the end of the month perhaps from a different perspective than through the RV windows over Widforss Plateau on the North Rim Grand Canyon taken 9-19-14.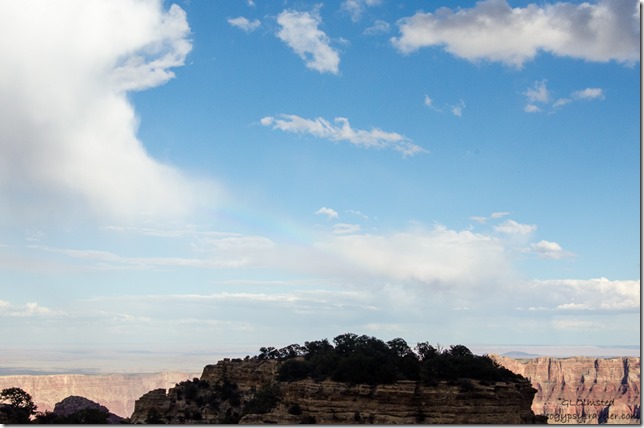 Yogi chose #6500.  A very faint rainbow seen beyond the canyon from Walhalla overlook on the North Rim Grand Canyon taken 8-20-14.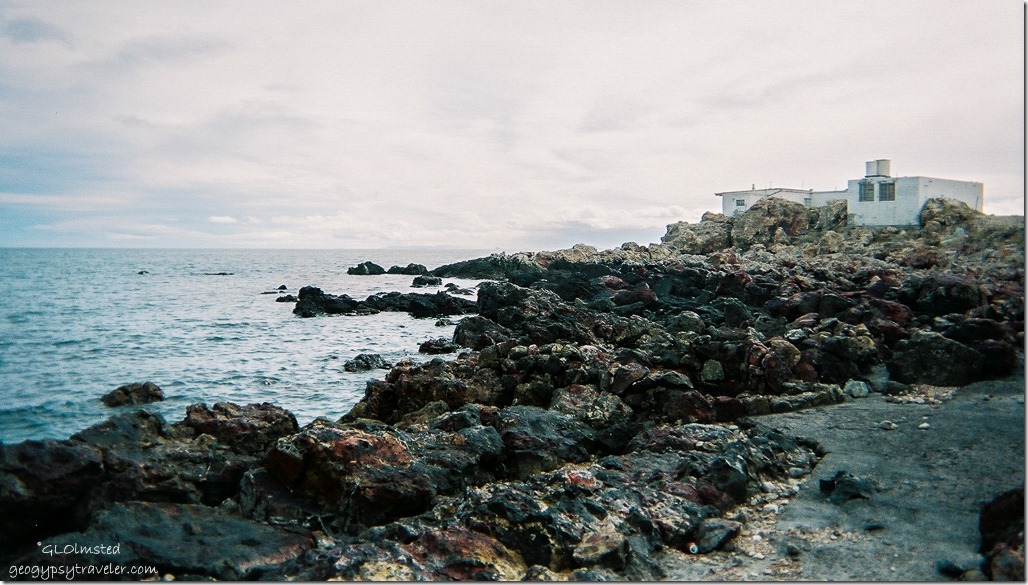 Donna chose #37.  An oldie shot in Puerto Cito, Baja Mexico where there is hot springs among the rocks taken in 2005.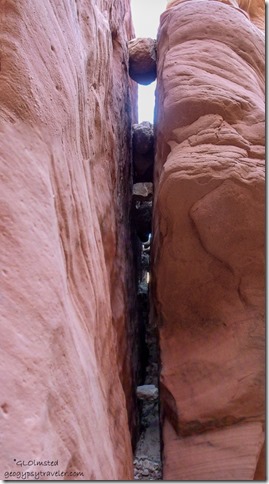 Jodee chose #743.  Water that creates slot canyons often gets deep and carries large boulders like seen in Wire Pass in the Grand Staircase-Escalante National Monument during my second hike there in October 2011.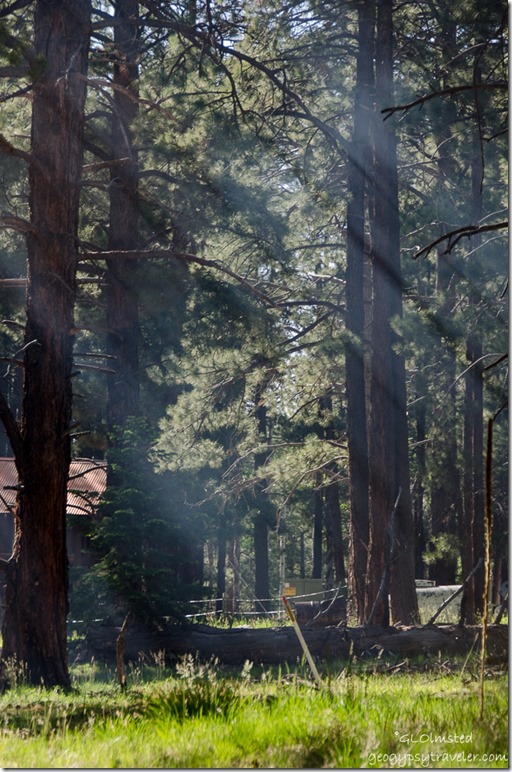 My choice taken through the RV window to the west when I saw the sun rays through smoke from the wranglers' campfire.  Don't care for the smoke but still thought it looked cool.  Still haven't been taking many photos of the canyon but will try soon.
Please join in for next week by leaving a number between 1 and 9999 in your comment below.  A big thanks to everyone for playing along with Foto Friday Fun and allowing me to share these photographs and memories.
Do you have a favorite this week?
If you shop at Amazon please consider clicking below for the Amazon website. As an Amazon Associate I'll make a few cents on your purchase(s) at no extra cost to you. Put a few pennies in the winter travel kitty. Thanks for helping out.

Geogypsy is a participant in the Amazon Services LLC Associates Program, an affiliate advertising program designed to provide a means for sites to earn advertising fees by advertising and linking to amazon.com