This week's Foto Friday Fun features 7 images chosen by readers from my photo archives.  Our meme number for this week is 0067.  Please link in any day this week by digging into your archives and sharing a photo and story on your blog.  Plus check out the other posts linked to the Foto Friday Fun meme.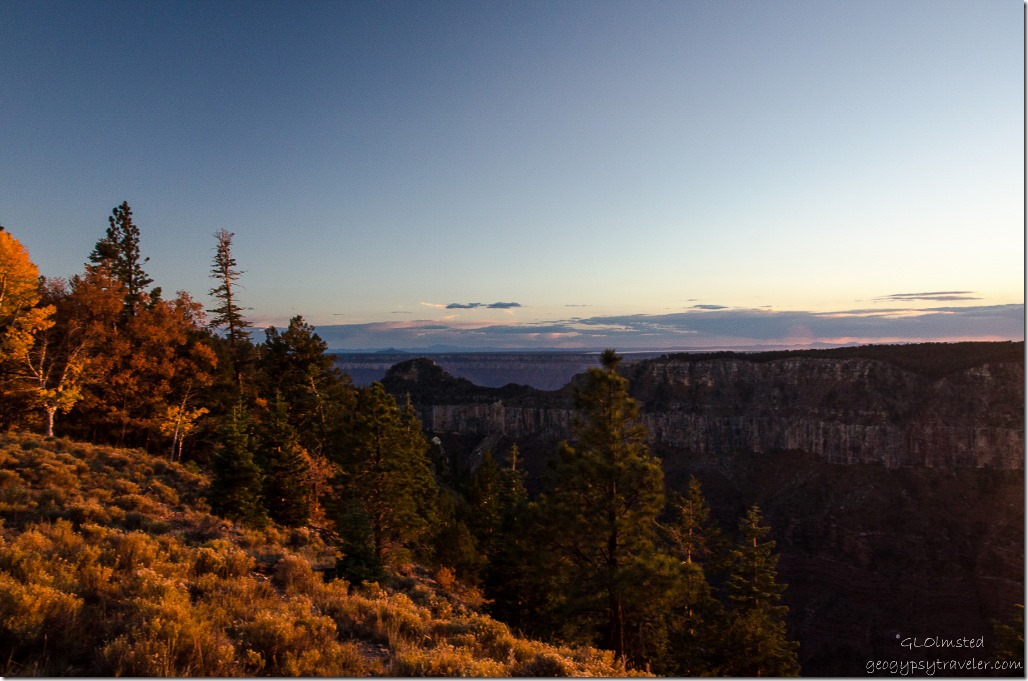 Diane chose #0067.  The glorious last light of sunset throws a deep red on the fall aspen at the North Rim Grand Canyon.  Her choice is one of five in a panorama so I share them both.

Shane chose #2692.  A proud Kudu at Mountain Zebra National Park, South Africa.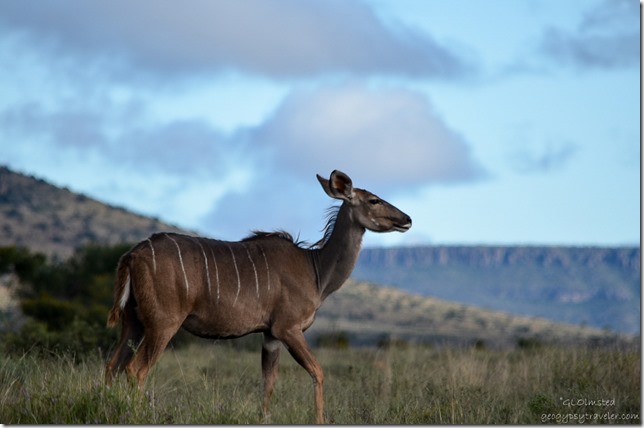 Sherry chose #2049.  An endless field of sunflowers seen in the Free State of South Africa.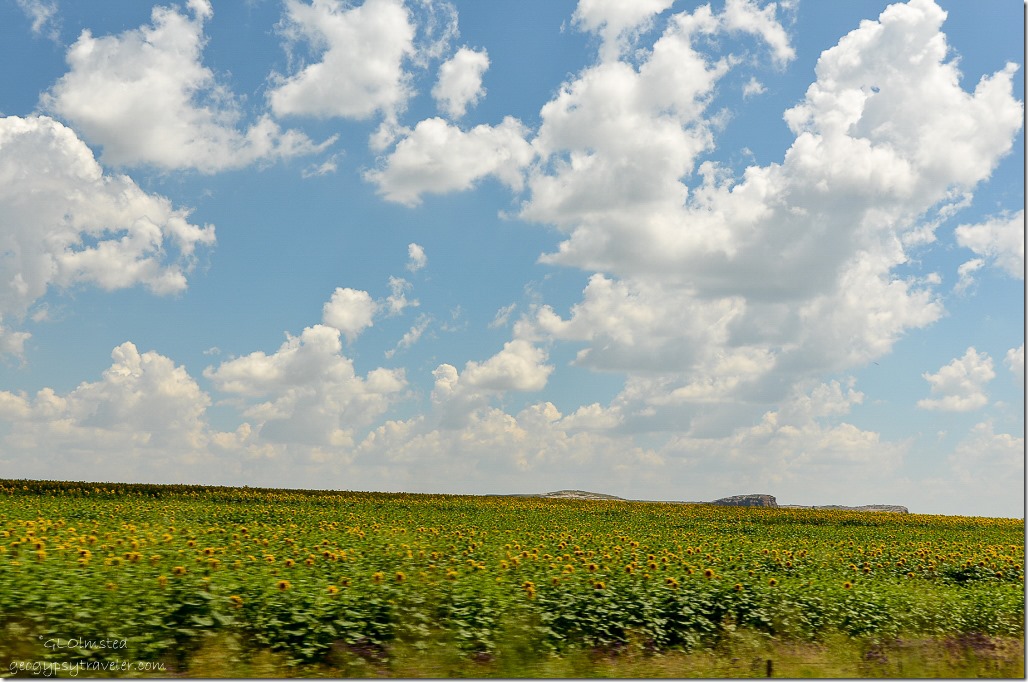 Jodee chose #021 for how many days her new grandson is now.  Maybe when he grows up he'll collect old cars like this Cadillac seen at the Galaxy Dinner in Flagstaff, AZ.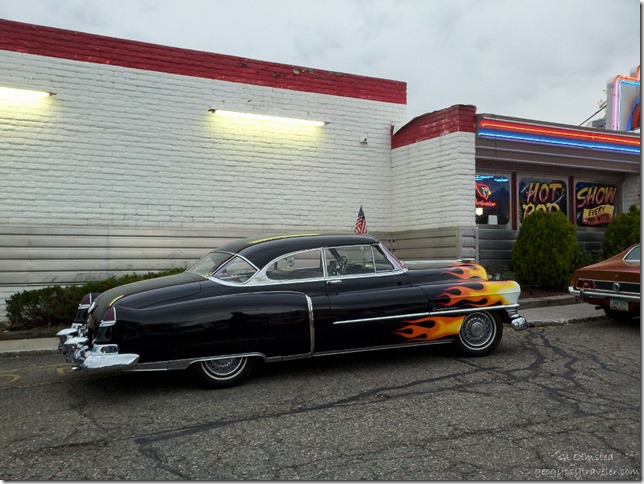 Yogi chose #2626, "cuz Wednesday is Heather and I's 26th Anniversary and if I had to do it over again I would."  When I return to South Africa I would drive the Swartberg Pass over again and see the distant views.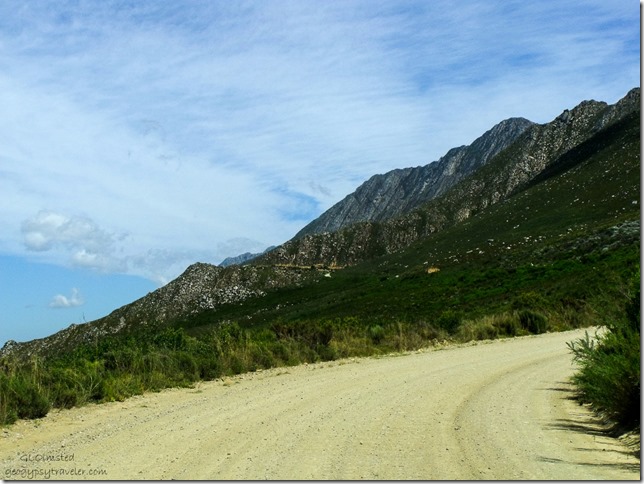 Sallie chose #1940, "for my birth year."  I celebrated my birth month in 2013 at Tsitsikamma National Park, South Africa.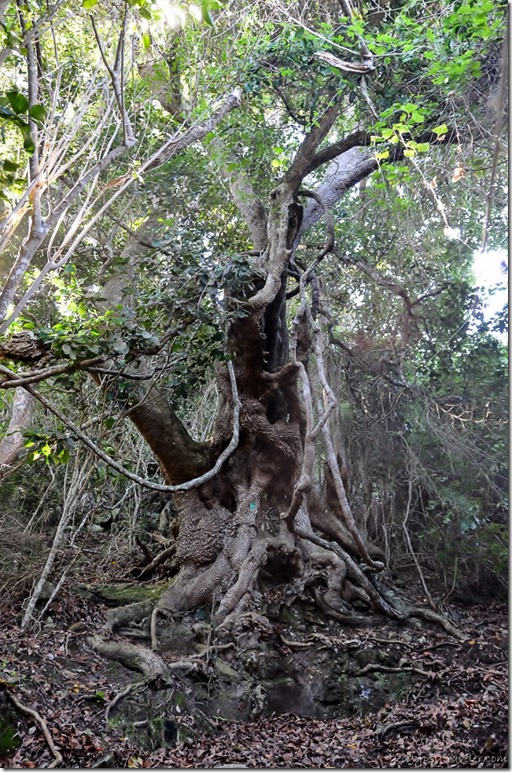 Elaine forgot a number so I chose #68 for the number of characters in her comment.  Pipe House is one of the many Pueblo ruins at Mesa Verde National Park.  I worked there in 2005.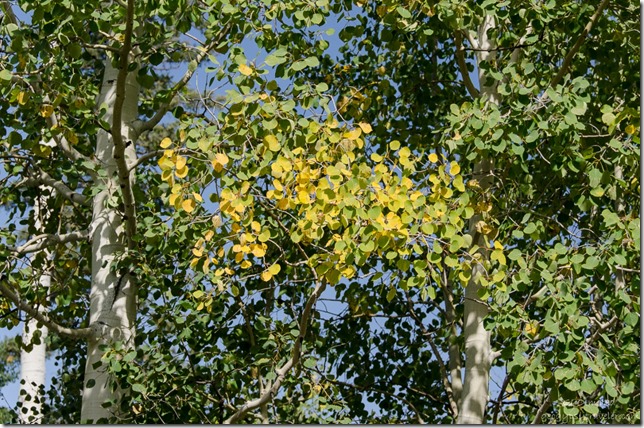 My choice this week is hard to believe, but fall has arrived at the North Rim.  Bill and I took a ride into the forest yesterday and the aspen are starting to turn yellow.  Morning and evening temperatures are chilly already.
Please join in by:
1) Leaving a number between 0001 and 9999 in a comment for next week's Foto Friday Fun.
2) You can also share a #0067 photo index number from your photo archives in a post on your blog with a story that goes with the photo.  Then add the URL from that post to Mr. Linky below along with your name (Gaelyn, AZ), and link back to Foto Friday Fun 125 in your post so others may read and join in.
3) One or both of the above.
4) Spread the word.
Thank you for joining in the fun.  First commenter will chose next week's photo index number.
Do you have a favorite from this week?
Sorry I'm so far behind reading your blog posts.  Bill was up on the North Rim this week and I've been a little sidetracked.
If you shop at Amazon please consider clicking below for the Amazon website. As an Amazon Associate I'll make a few cents on your purchase(s) at no extra cost to you. Put a few pennies in the winter travel kitty. Thanks for helping out.

Geogypsy is a participant in the Amazon Services LLC Associates Program, an affiliate advertising program designed to provide a means for sites to earn advertising fees by advertising and linking to amazon.com