This week's Foto Friday Fun features 5 images chosen by readers from my photo archives.  Our meme number for this week is 777.  Please link in any day this week by digging into your archives and sharing a photo and story on your blog.  Plus check out the other posts linked to the Foto Friday Fun meme.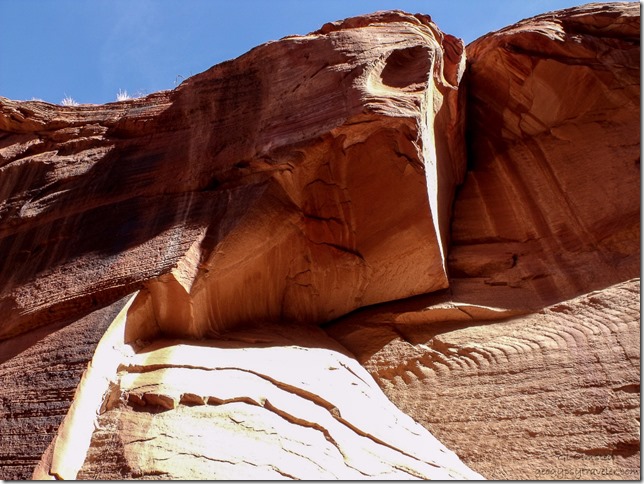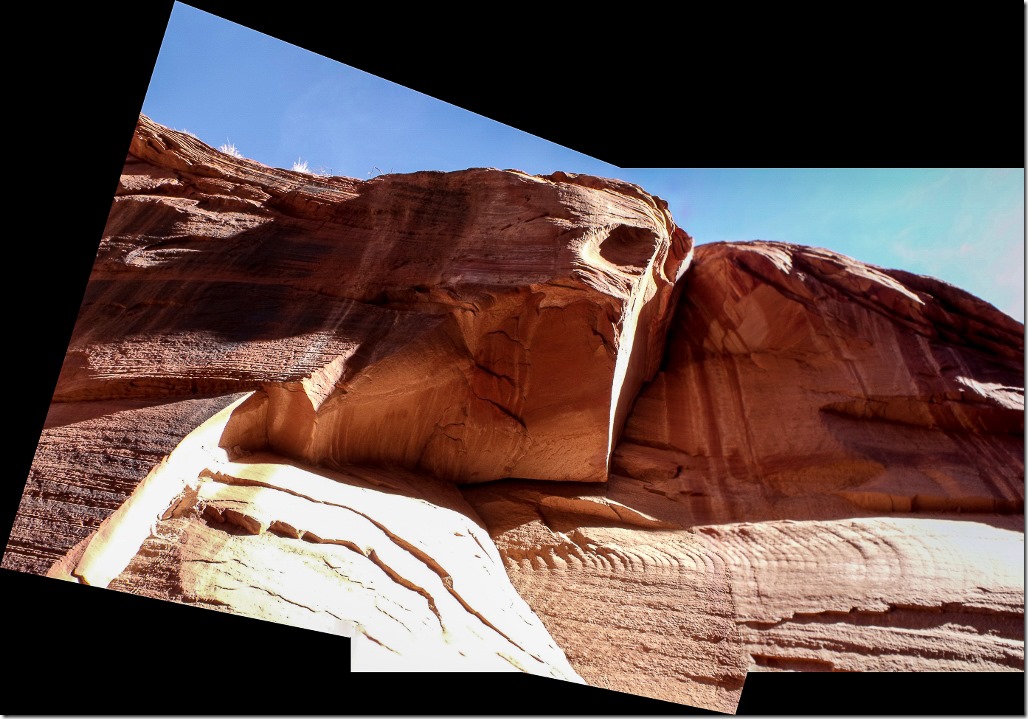 Cheryl chose #777, "The number everyone wants to see on a slot machine!"  Although I love clouds above an expansive landscape I was really happy to see clear skies while hiking in Buckskin Gulch.  A slot canyon is no place to be with the possibility of rain anywhere within 100 miles.  Besides the orange stained sandstone contrasts nicely with the blue sky.  Her number image is one of two in a panorama that came out a little crooked.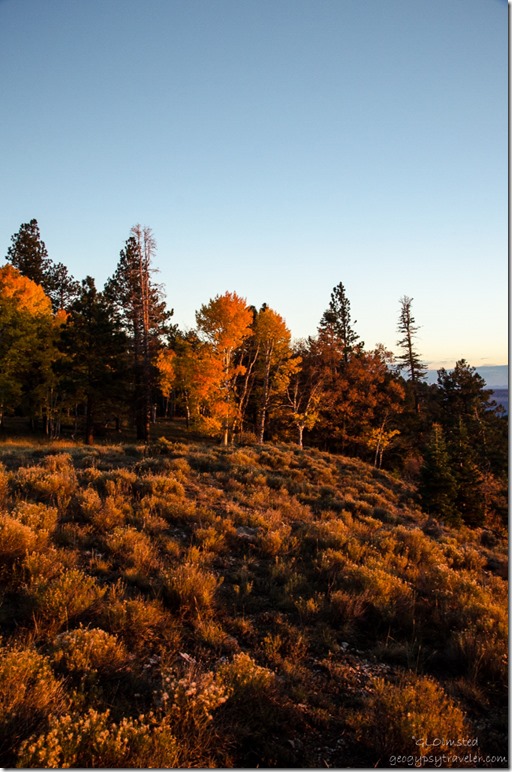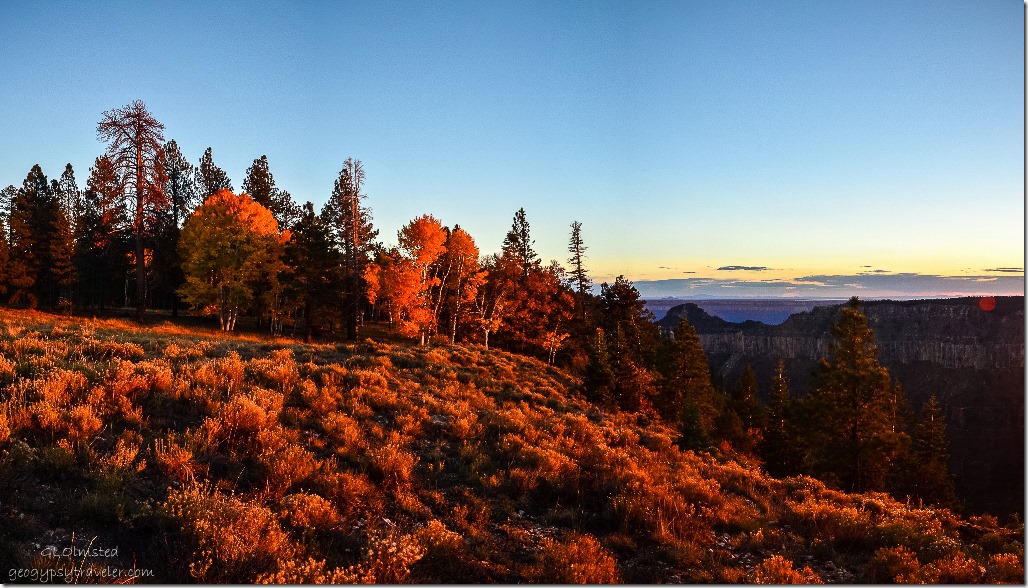 Diane chose #0079, the last of her "James Bond" series.  Also part of a panorama, 1 of 6, of the late evening light at sunset enriching the fall colors of the aspen along the rim of Transept Canyon.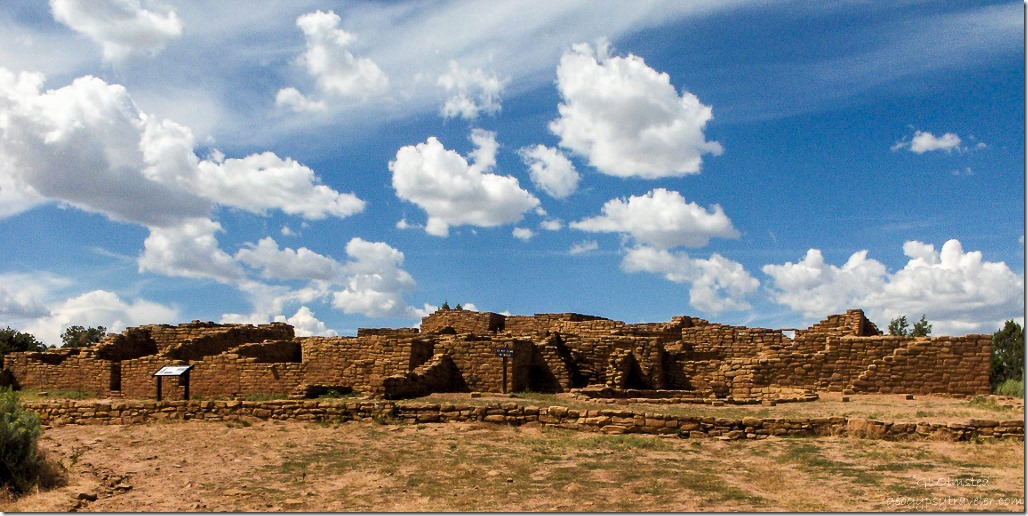 Yogi chose #69 and is on vacation with his family.  People from around the world visit Mesa Verde National Park while on vacation and hopefully stop by the Farview House, an Ancestral Puebloan ruin.  Between cliff dwelling tours I used to rove here yet there were never many visitors.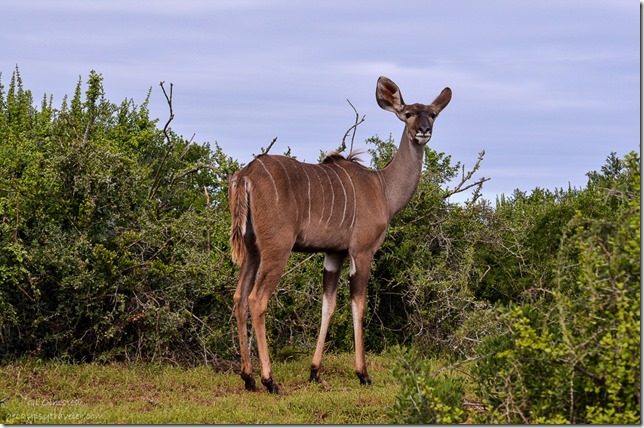 Shane chose #8165, a majestic female kudu seen at Addo Elephant National Park during my last visit to South Africa in 2014.  The male kudu have a stately set of horns.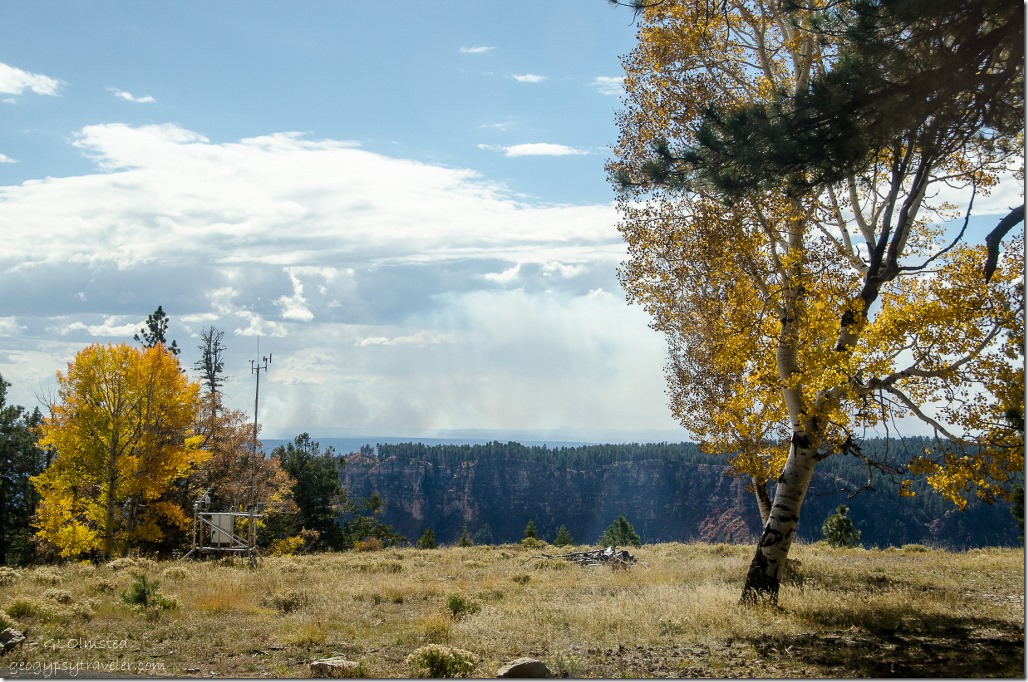 Sallie chose #6, an earlier view of the fall aspen taken the same day as the second and third photos above.  Light sure makes a difference.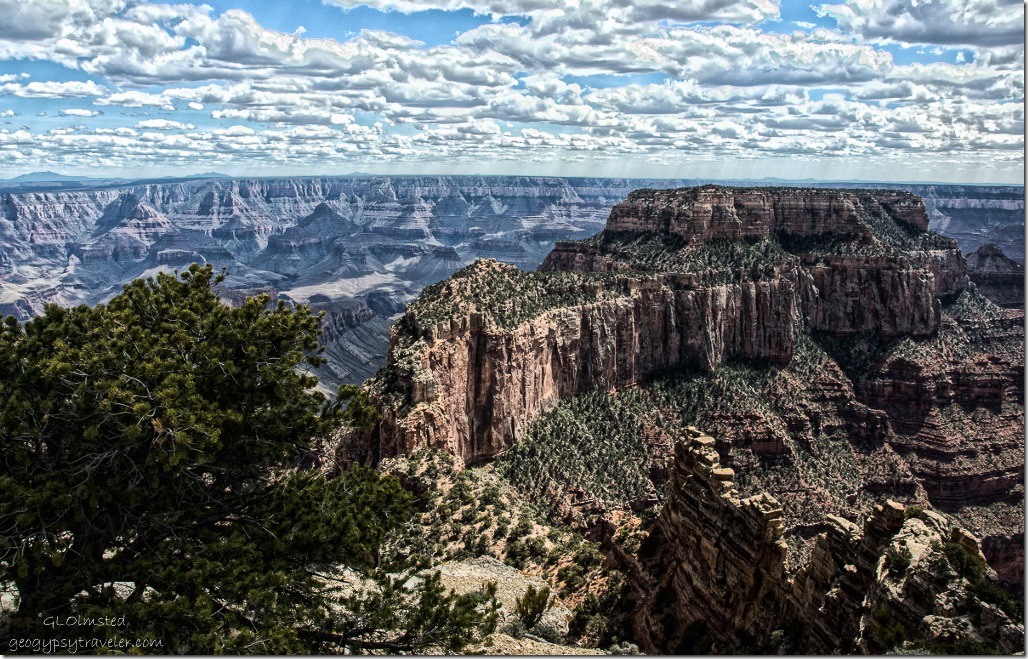 My choice, a favorite view looking across Grand Canyon from Cape Royal overlook at Wotans Throne.  Spent a couple hours here on Tuesday answering visitor questions and admiring the view.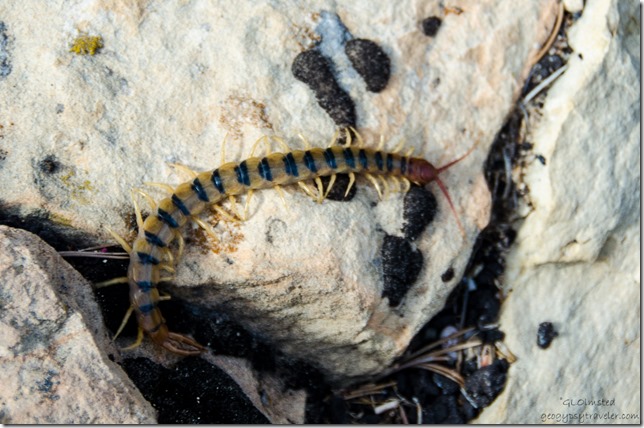 Plus a bonus shot of a 6-8 inch (15-20 c) centipede that a visitor spotted along the trail.
And I'll be posting soon about my visit yesterday to White Pocket while exploring the Paria Plateau.
Please join in by:
1) Leaving a number between 01 and 9999 in a comment for next week's Foto Friday Fun.
2) You can also share a #777 photo index number from your photo archives in a post on your blog with a story that goes with the photo.  Then add the URL from that post to Mr. Linky below along with your name (Gaelyn, AZ), and link back to Foto Friday Fun 112 in your post so others may read and join in.
3) One or both of the above.
4) Spread the word.
Thank you for joining in the fun.  First commenter will chose next week's photo index number.
Do you have a favorite from this week?
If you shop at Amazon please consider clicking below for the Amazon website. As an Amazon Associate I'll make a few cents on your purchase(s) at no extra cost to you. Put a few pennies in the winter travel kitty. Thanks for helping out.

Geogypsy is a participant in the Amazon Services LLC Associates Program, an affiliate advertising program designed to provide a means for sites to earn advertising fees by advertising and linking to amazon.com