This week's Foto Friday Fun features 7 images chosen by readers from my photo archives.  Our meme number for this week is 2694.  Please link in any day this week by digging into your archives and sharing a photo and story on your blog.  Plus check out the other posts linked to the Foto Friday Fun meme.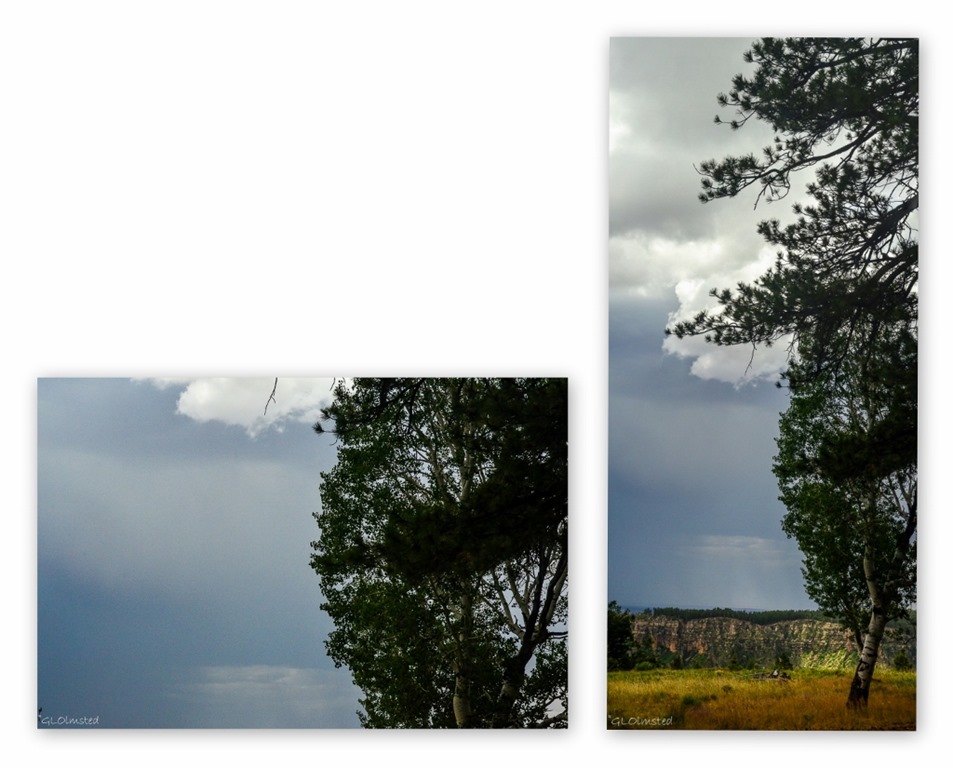 Shane chose #2694, a piece of stormy sky which is one of four in a panorama.  Thank goodness the rain held off on that 4th of July so we could have our annual water parade.  This shot taken later in the afternoon from my RV window looking over Transept Canyon.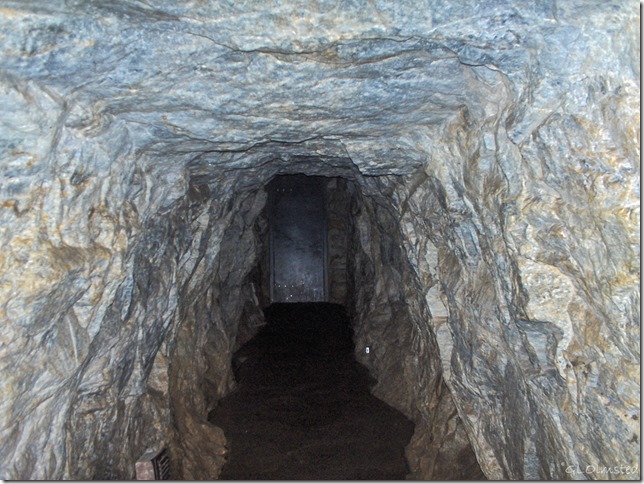 Diane chose #0072 hoping that James Bond will "pop up" in one of her choices.  The long blasted exit tunnel at Oregon Caves National Monument kind of reminds me of a place James would be running for his life, though I never saw him while leading cave tours during 2006 when this shot was taken.  Notice the door to keep outside air from entering this artificial opening in the cave.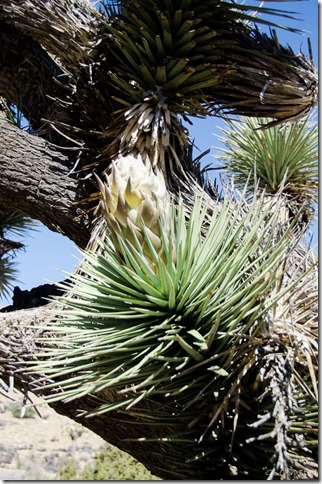 Bruce and Becci (Facebook friends) chose #6878, a delightful Joshua Tree bloom from my recent visit to Joshua Tree National Park.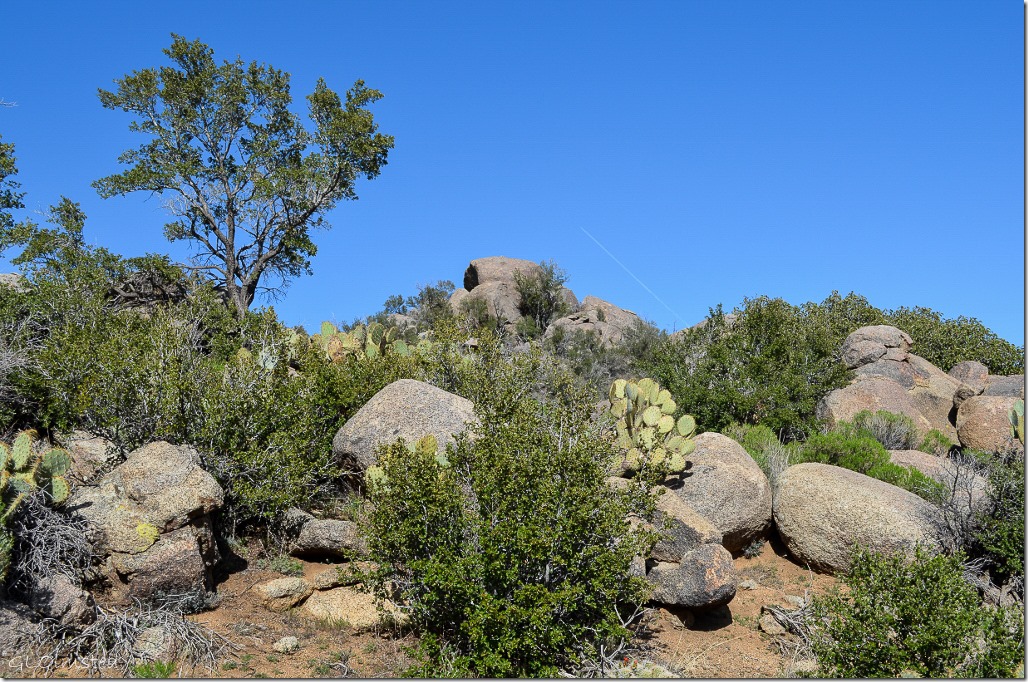 Elaine chose #1313, a view from one of my many walks into the neighboring Weaver Mountains.  This shot was taken in March of 2012, before the Yarnell fire changed the landscape drastically.  I haven't been up there since though I know there's new growth.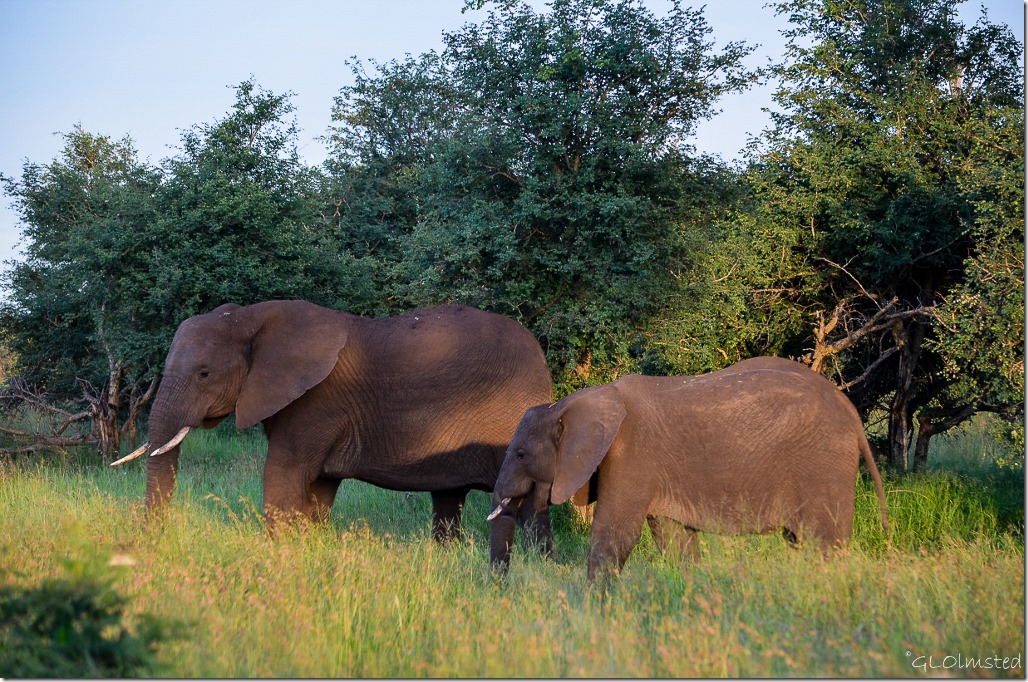 Sherry chose #4680, a pair of female elephants seen in Kruger National Park, South Africa.  Good chance this is Mom with one of her growing daughters as the females tend to band together with multiple generations in a herd.  I could watch them forever.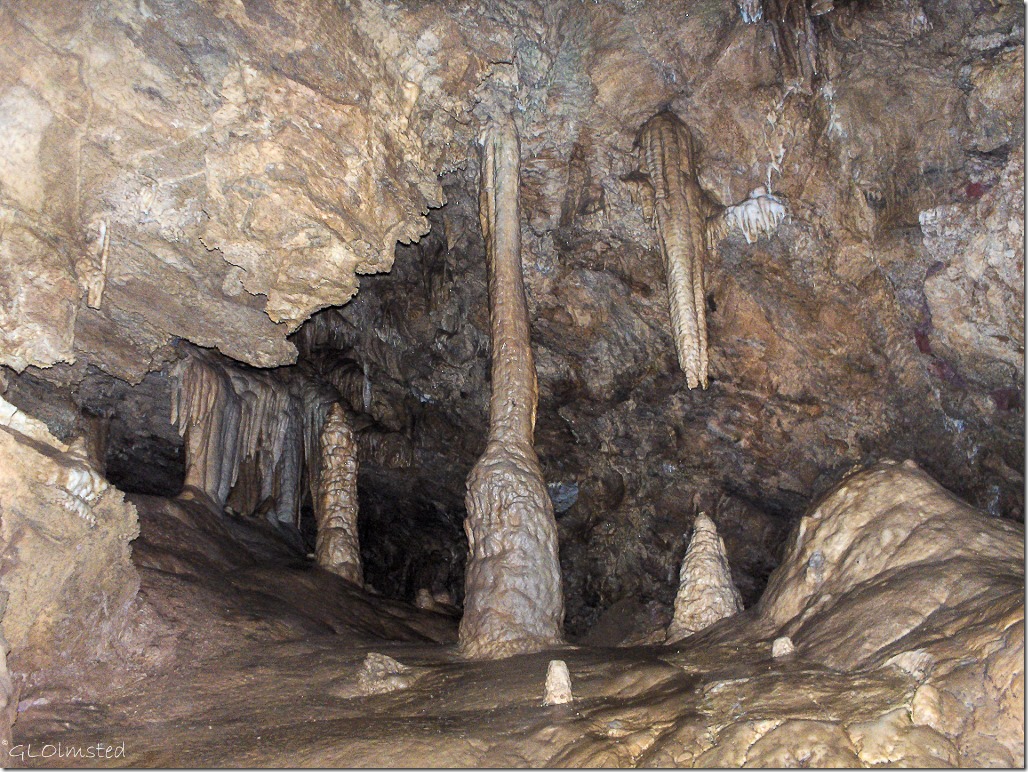 HAPPY BIRTHDAY to Yogi this week as he turns 60 and that's his number.  Miller's Chapel in Oregon Caves National Monument reminds me of a birthday cake.  So your present is a cave tour.

My choice is a panoramic shot of the travesty called Lake Powell returning to river as years of drought prove the mistake of Glen Canyon Dam.  Note the "bath tub ring" depicting over 100 feet (30 m) below full pool.  I stopped at an overlook near Page on the way home from Kanab Sunday.  I'm sure Lake Mead looks even worse at only 45 percent of its capacity.  And don't even get me started on what's happening with water shortages in California.
Please join in by:
1) Sharing a #2694 photo index number from your photo archives in a post on your blog with a story that goes with the photo.  Then add the URL from that post to Mr. Linky below along with your name (Gaelyn, AZ), and link back to Foto Friday Fun 106 in your post so others may read and join in.
2) You can also leave a number between 01 and 9999 in a comment for next week's Foto Friday Fun.
3) One or both of the above.
4) Spread the word.
First commenter will chose next week's photo index number.
Do you have a favorite from this week?
If you shop at Amazon please consider clicking below for the Amazon website. As an Amazon Associate I'll make a few cents on your purchase(s) at no extra cost to you. Put a few pennies in the winter travel kitty. Thanks for helping out.

Geogypsy is a participant in the Amazon Services LLC Associates Program, an affiliate advertising program designed to provide a means for sites to earn advertising fees by advertising and linking to amazon.com