This week's Foto Friday Fun features 7 images chosen by readers from my photo archives.  Our meme number for this week is 9247.  Please link in any day this week by digging into your archives and sharing a photo and story on your blog.  Plus check out the other posts linked to the Foto Friday Fun meme.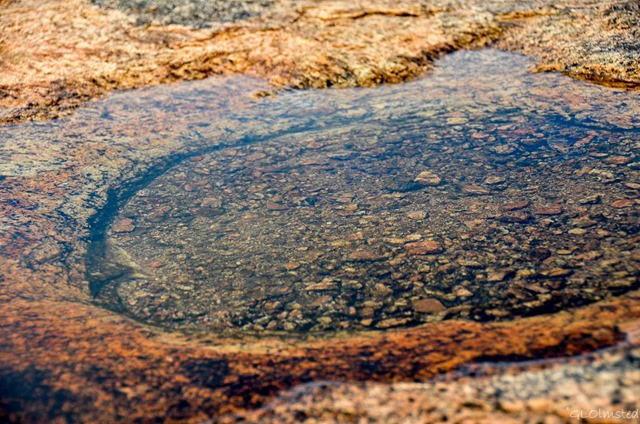 Jenn chose #9247 and then shared a photo of a bat she'd forgotten about with that index number.  I really hadn't forgotten about this puddle on Moon Rock because the day before it poured while hiking at Augrabies Falls National Park in South Africa.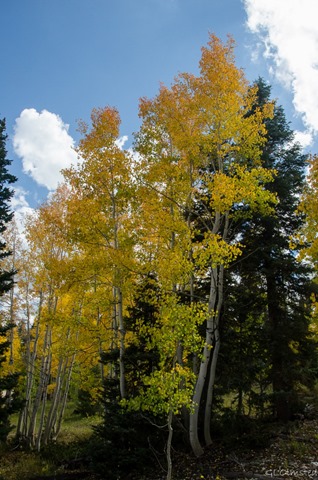 Shane chose #8120, quaking aspens contrasted against the evergreen firs seen this last fall in the Kaibab National Forest.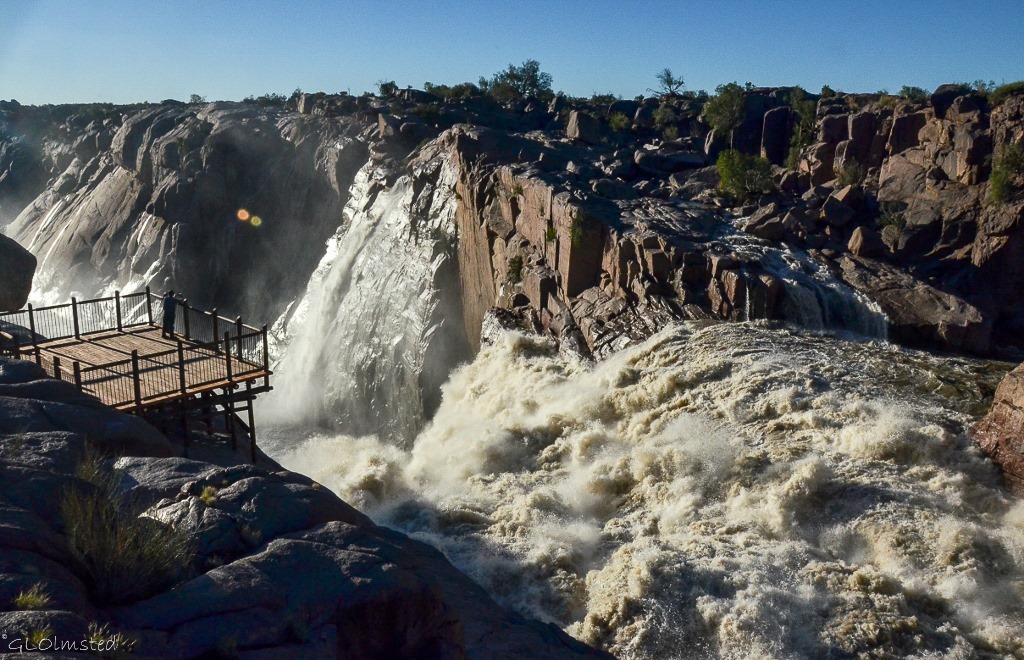 Sherry chose #9374.  Seems appropriate as last year at this time I celebrated 60 at Augrabies Falls.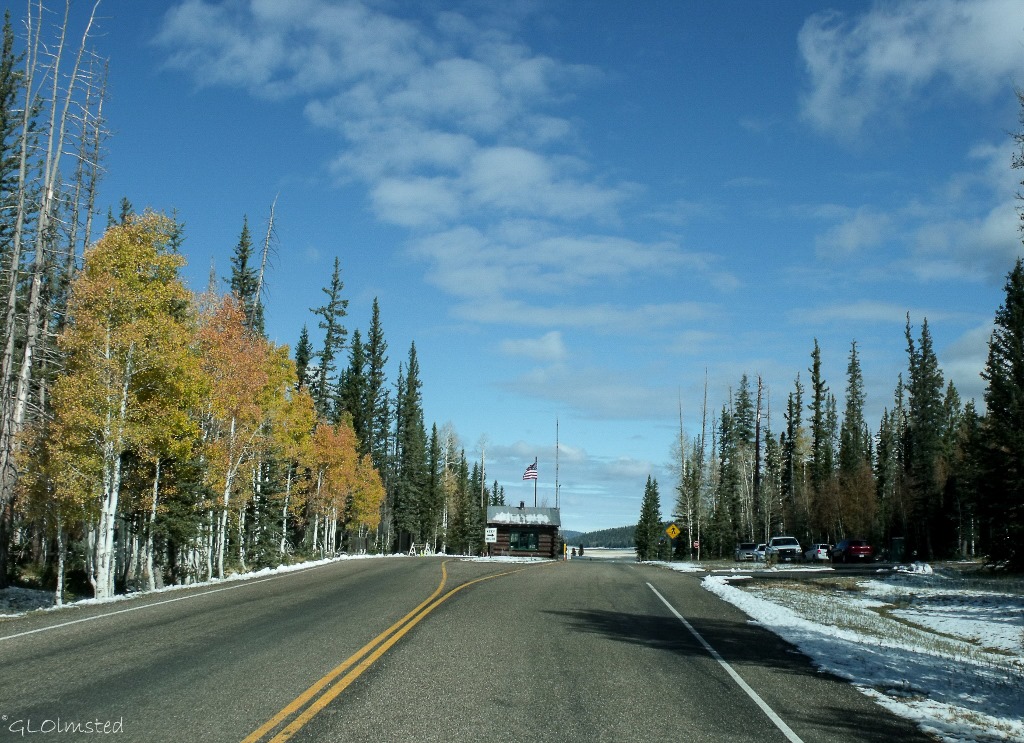 Sallie forgot her number for this week, totally out of character, in fact that's 299 characters in her last comment.  More fall colors, this time at the entrance station to the North Rim.  But also notice the snow on that October 8th, 2011 day.  Winter can come early at 8300 feet.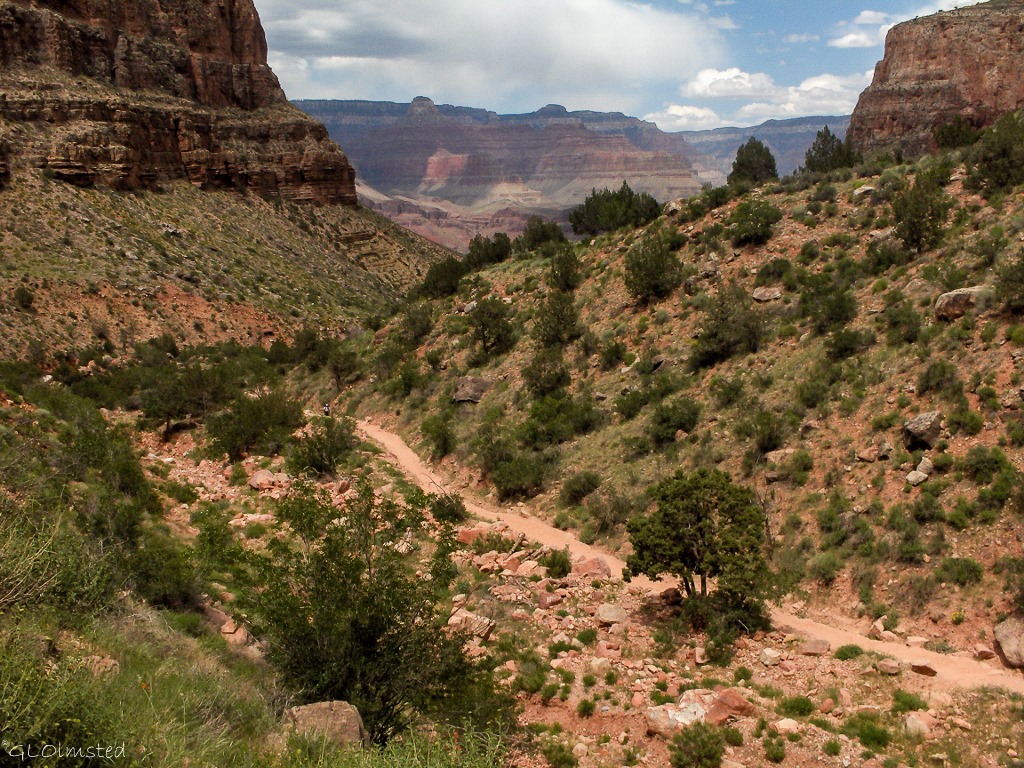 Yogi chose #229 in sequence with his last week's number so now we look back down the Bright Angel trail.  Having already hiked about 5 miles from the bottom of Grand Canyon I stopped frequently to take photos, and catch my breath.  And this was only half way.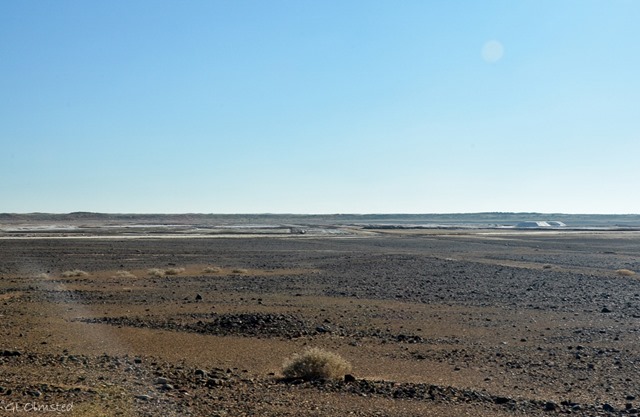 Diane chose #9007, 1 of 4 in a panorama of salt pans along the R360 north of Upington, South Africa taken 3/22/14.  This area contains some of the largest salt-pans in the world so even a pano doesn't do it justice.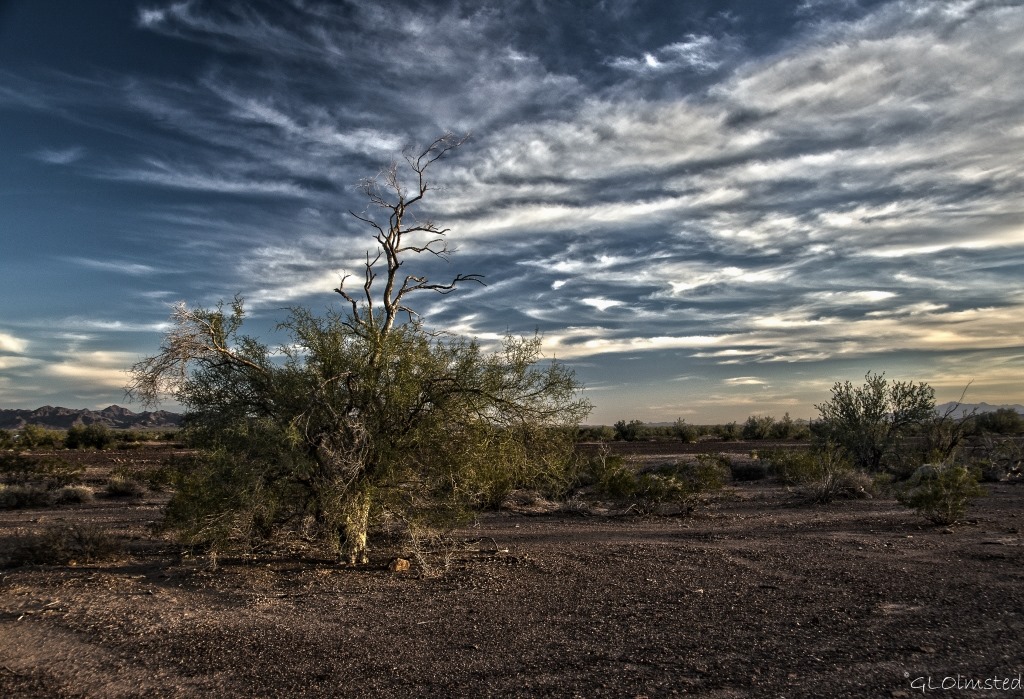 My choice this week shows the beginnings of sunset at my last camp in the desert this month.  I've been working on hand-held (because I'm too lazy to carry the tripod) bracketing (several shots of the same scene with different exposures) followed by merging of multiple images in PhotoShop for an HDR look.  Really have to be careful not to overdo the processing and this one might be just over the edge.  But I like it anyway.
Please join in by:
1) Sharing a #9247 photo index number from your photo archives in a post on your blog with a story that goes with the photo.  Then add the URL from that post to Mr. Linky below along with your name (Gaelyn, AZ), and link back to Foto Friday Fun 103 (http://geogypsytraveler.com/2015/03/17/foto-friday-fun-103/) in your post so others may read and join in.
2) Because next week is my birthday, please leave a number between 1954 – 2015 to help me celebrate the 61 years of my life.
3) One or both of the above.
4) Spread the word!
First commenter will chose next week's photo index number.
Do you have a favorite from this week?
If you shop at Amazon please consider clicking below for the Amazon website. As an Amazon Associate I'll make a few cents on your purchase(s) at no extra cost to you. Put a few pennies in the winter travel kitty. Thanks for helping out.

Geogypsy is a participant in the Amazon Services LLC Associates Program, an affiliate advertising program designed to provide a means for sites to earn advertising fees by advertising and linking to amazon.com