This week's Foto Friday Fun features 5 images chosen by readers from my photo archives.  Our meme number for this week is 1500 as last week marked my 1500th post.  Please join in with your own post and link below with a #1500 photo from your archives.  And check out the other posts linked to the Foto Friday Fun meme.

My #1500 photo for this week is the view across canyon towards the North Rim from Plateau Point trail.  During my second rim to rim Grand Canyon hike in 2009 with fellow Rangers we hiked to this point from our Indian Garden camp for sunset.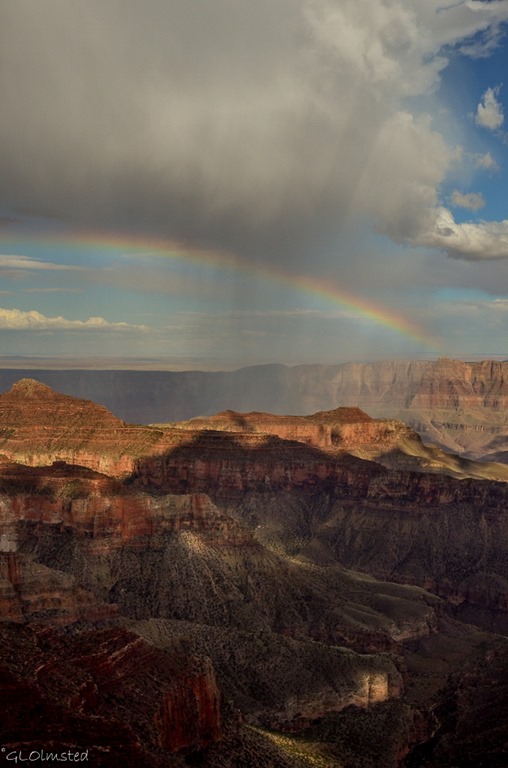 The Guy chose #6473 which is only one of three images from a panorama taken in August from the North Rim.  You can see the entire photo, and a few others, at the post Wonderful skies at Grand Canyon.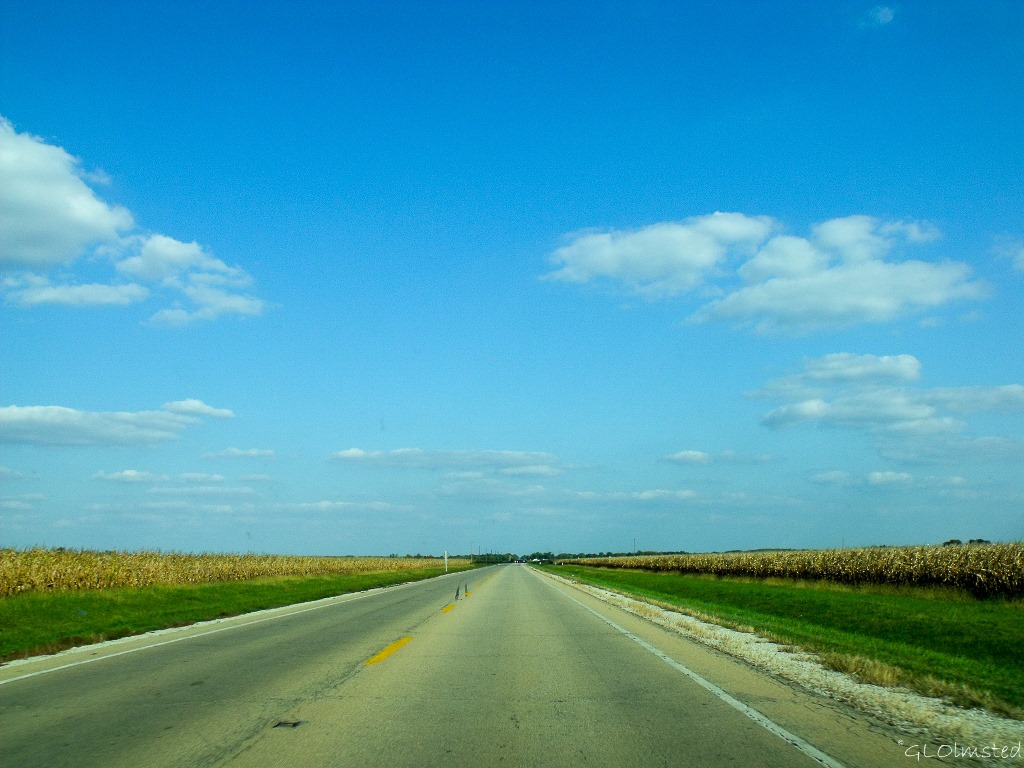 Diane chose #1550.  When visiting my childhood haunts during a high school class reunion a few years ago I had to drive further west to see farmlands that used to stretch forever across the grain belt of Illinois.

Sherry chose #07 which takes us back to 1992 where I began my Ranger career at Mt St Helens.  Spirit Lake recovery occurred so rapidly even scientists were dismayed when fish returned only five years after the 1980 eruption.  I felt honored to see daily regrowth in the 'blast zone' and know which way the wind blew by the pile up of dead trees in Spirit Lake.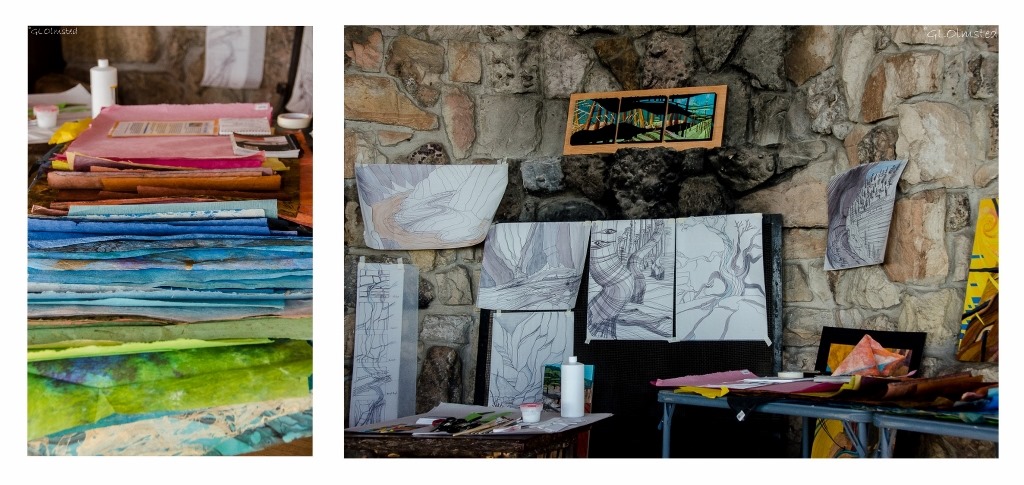 Yogi chose #6825, "courtesy of Random.org."  I'm really laughing over this because it gave me the same number when I checked out the site.  However, I'm sure you'll never see anything the same as the dimensional paper tapestries created by Sue Britt, the North Rim's Artist in Residence during August 2014.  Her paper selections are reminiscent of an exclusive fabric store and she weaves their colors to form an Art telling story.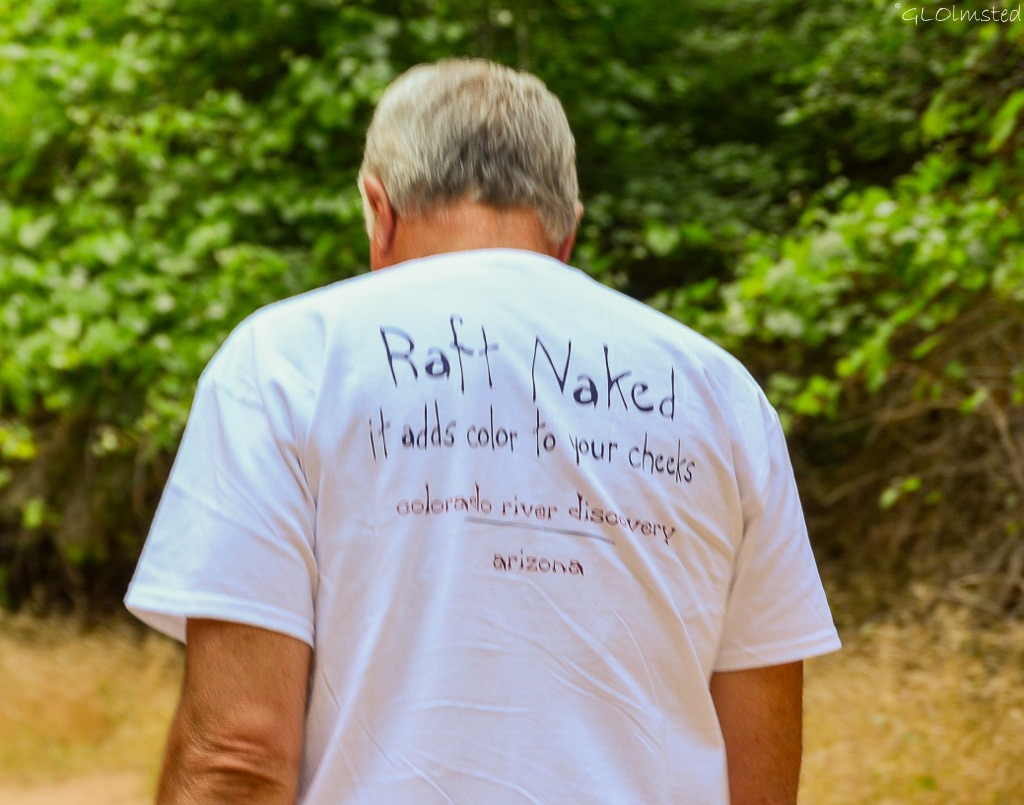 Elaine chose #1878 which brings yet another laugh and memory of walking the River trail at Zion National Park with Pat in early June.  I asked this stranger if he had to raft standing up but he didn't get it.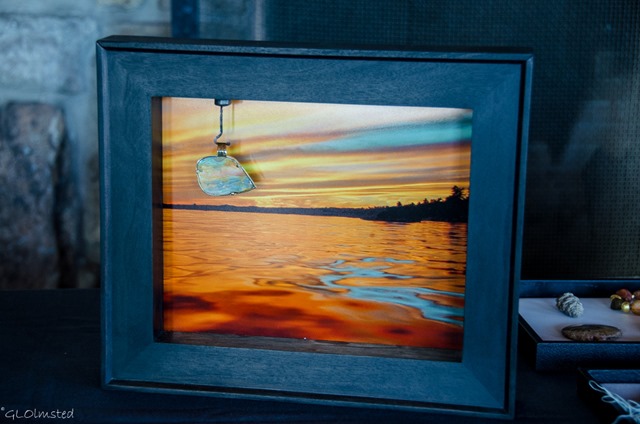 My (second) choice this week taken last Thursday from the Grand Lodge after attending another Artist in Residence's program.  Stewart Thomson creates custom jewelry from the inspiration of images.  So I also share a photo of one of his pendant inspirations showing an Australian Boulder Opal framed in gold.  Think I'll start look at rocks with a new eye.
Please share your own #1500 photo and story by adding your link below and linking back to Foto Friday Fun 78.  You can also leave a number between 01 and 9990 in a comment for next week's Foto Friday Fun.  First commenter will chose next week's photo index number.
Do you have a favorite from this week?
Capturing the present for future memories of the past
If you shop at Amazon please consider clicking below for the Amazon website. As an Amazon Associate I'll make a few cents on your purchase(s) at no extra cost to you. Put a few pennies in the winter travel kitty. Thanks for helping out.

Geogypsy is a participant in the Amazon Services LLC Associates Program, an affiliate advertising program designed to provide a means for sites to earn advertising fees by advertising and linking to amazon.com