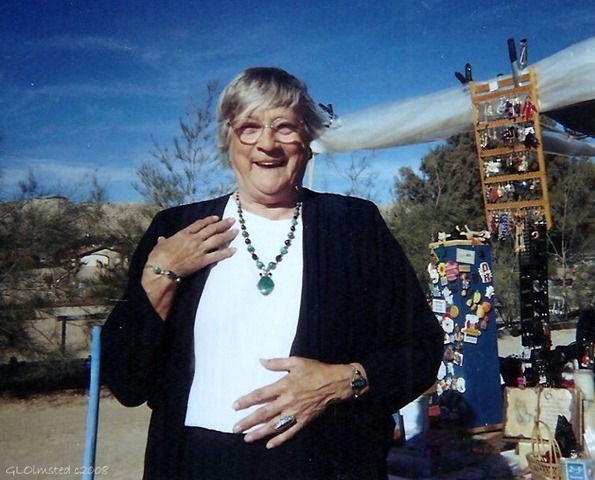 I am compelled to visit a very special person, a life mentor, who lives in Washington.  If you've been around for a while you may remember my dear friend Darlene, who I traveled with over a couple of winters. So I'm thinking fall road trip.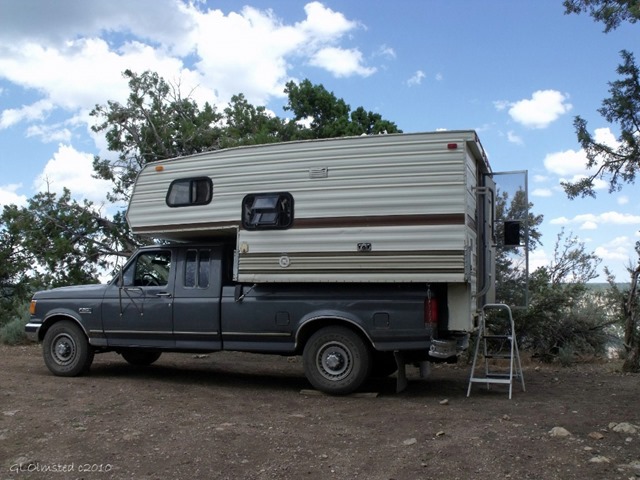 I do not want to haul my large RV home for various reasons.  Instead I want a cab-over camper similar to what I've had before, not too old or long but with the basic comforts: toilet, stove/oven, sink, hot water, bed, fridge, table, heat.  Been checking on Craigslist for months starting with the nearest option three hours away in Saint George, Utah, then Flagstaff, Arizona at four hours.  Doable on my three day weekends.  Dang these things sure do hold value, or at least the owners think so.  Really, do you think I'd pay $1000 for a 35+ year-old camper?  A new one can cost up to $30,000.  That's more than I paid for the 36 foot 5th-wheel with three slides that I live in.  I'll keep looking.
Anyway, back to the road trip idea.  My season at Grand Canyon is over October 17th, then it usually takes me a couple days to pack it up and roll with at least a one day layover in Flagstaff on the return to Yarnell.  Where I'd like to be for at least a week to visit with friends unseen over summer.  But I don't want to dally too long as winter will be chasing fall out of the Pacific Northwest.  I don't like to be cold.

Working on a tentative plan to take about a week to get to the Columbia River Gorge where Darlene lives.  Don't know how long I'll stay there.  Then, weather permitting, continue north and west before a slow ride south along the coast.  All this with visiting people and places along the way.
With that said, I'm open to suggestions.  I'll want to visit parks and forests along the way, national, state and local.  Think moderate hiking, hot springs, rockhounding.  Plus any unusual places you might know and where to find some good grub.  (Bear in mind I can't eat seafood.)  If you've been there, tell me more.
Plus I'd love to meet up with you if you're located near my route.
Tentative route to Washington:  Keep in mind I want to do this in 7 days, about.  (In Red)
US93 north from Wickenburg, AZ, thru NV to US50 west to Great Basin NP then east to Austin, north NV305 to I80 west, and north on US95, OR78 northwest, Mahleur Cave, Mahleur Lake to Burns; US395 north Mahleur NF, John Day Fossil Beds NM, Umatilla NF, hot springs at Ritter, to Pendleton; I84 west to Biggs, US97 cross Columbia River to WA14 west.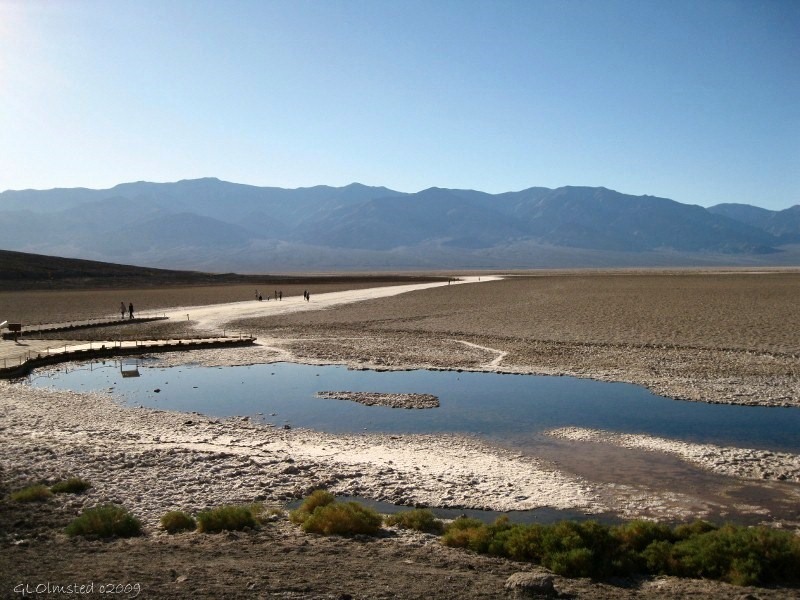 From there:  Weather permitting and the money don't run out.  (In Blue)
North into WA, central or eastern, cross Cascades, ferry to Port Townsend, loop Olympic Peninsula, south on US101, side trip to Cave Junction and Oregon Caves if still open, then back to CA south US101, coastal 1, SF, 1 & 101 to Oxnard, or earlier to Death Valley NP then south to Mojave NP, or east to Joshua Tree NP…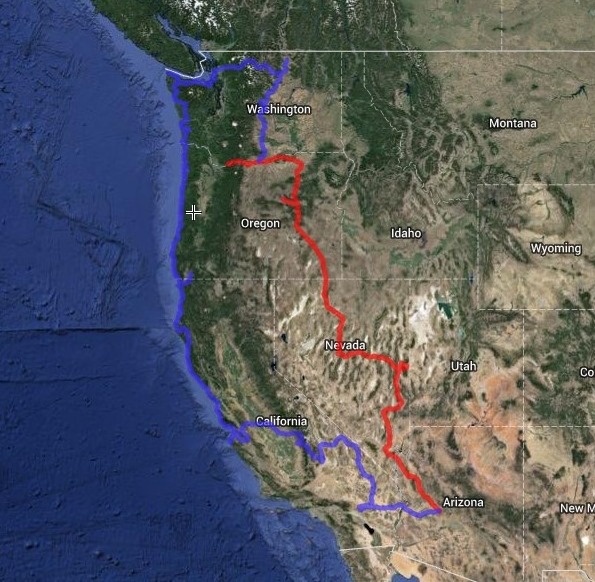 Here's a rough map for folk like me that love maps.
Of course this all hinges on me finding the right camper.
And would someone tell me please how to make a better map than this Scribble thing.  Can't seem to get to Google with my slow connection.  Anybody?
If you shop at Amazon please consider clicking below for the Amazon website. As an Amazon Associate I'll make a few cents on your purchase(s) at no extra cost to you. Put a few pennies in the winter travel kitty. Thanks for helping out.

Geogypsy is a participant in the Amazon Services LLC Associates Program, an affiliate advertising program designed to provide a means for sites to earn advertising fees by advertising and linking to amazon.com