Last week the sky provided quite a show from the North Rim with wonderful skies at Grand Canyon National Park where I have the privilege to work, live and play.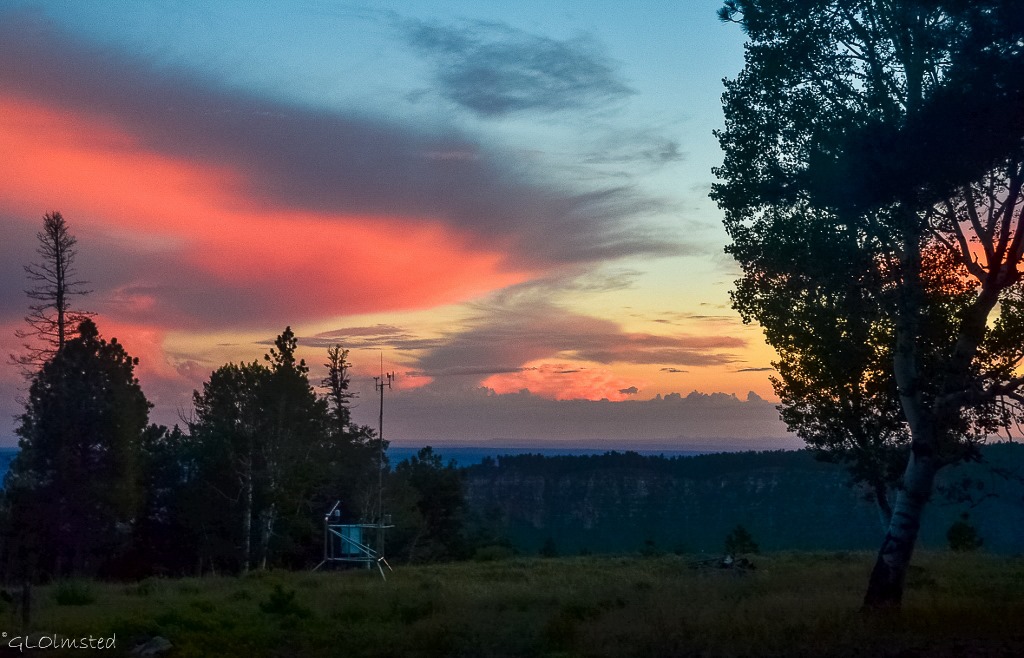 The sunset view from my RV home often lights up the sky with a blaze of colors.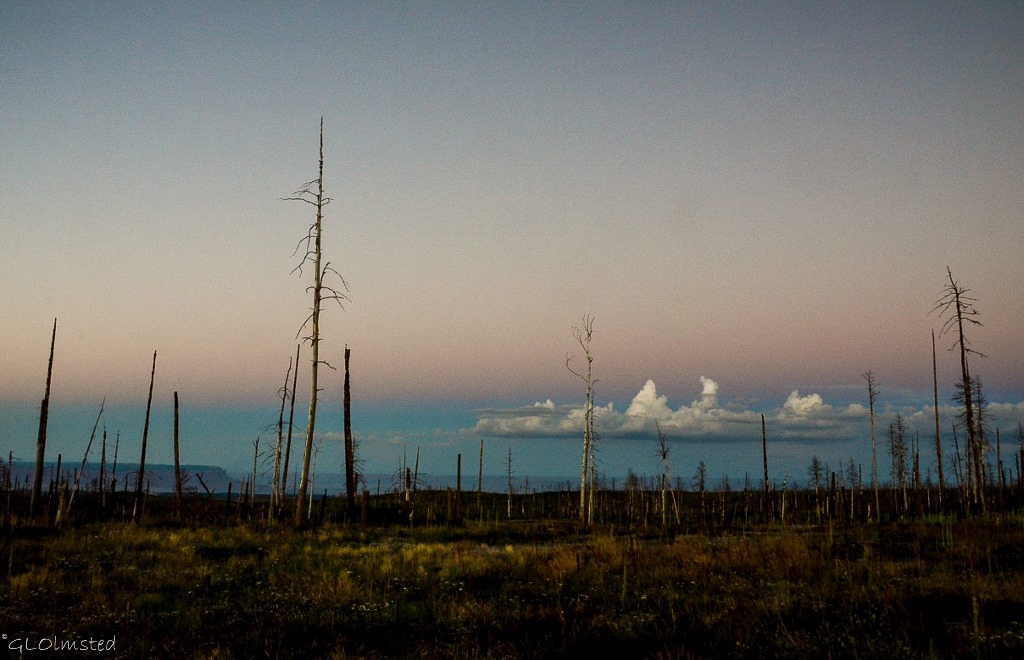 Even a soft pastel sky brings delight driving through the 2006 Warm fire with an eastern view of the Vermilion Cliffs.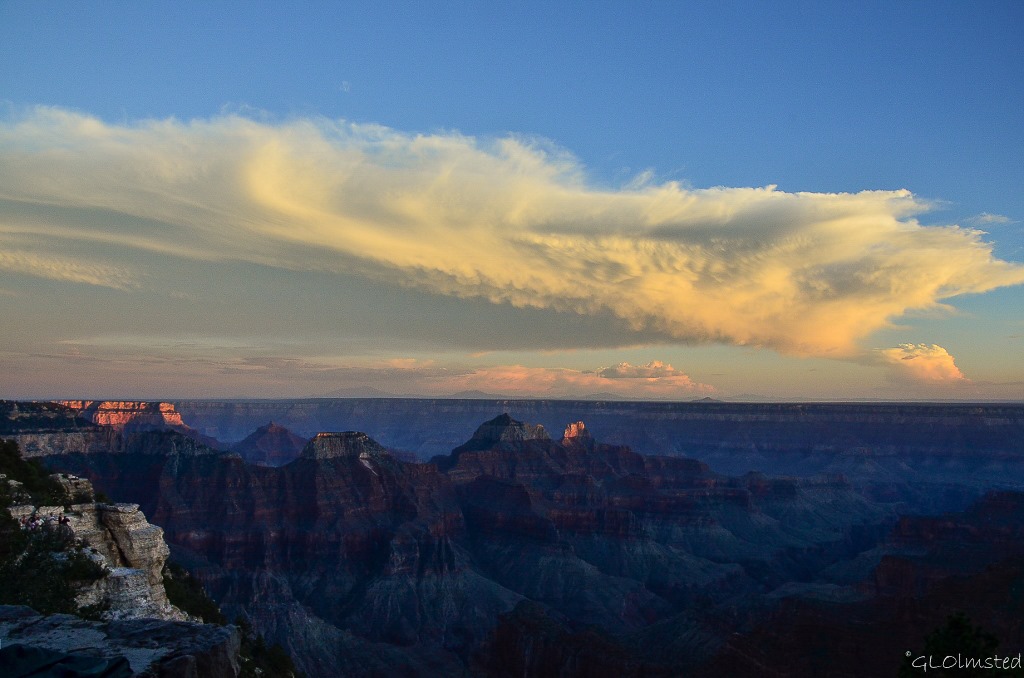 When the sun sinks low and the last light strikes the temples clouds glow over the canyon.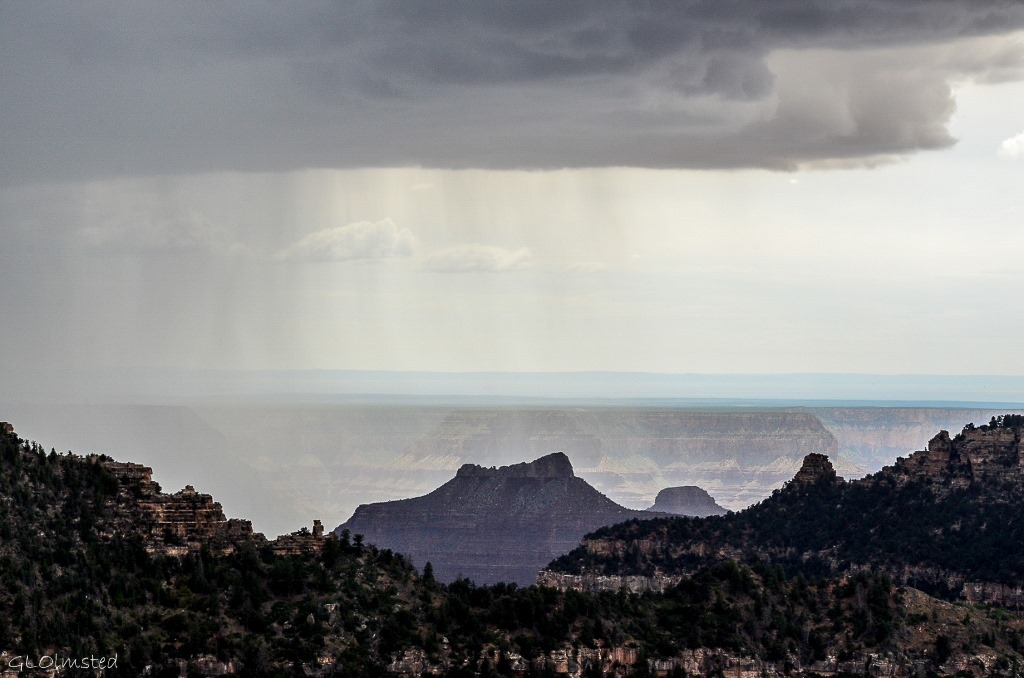 Watching as rain slides across the canyon and wondering if it will actually fall on the North Rim.  It did.

The magic of inversion when fog drifts in and out, swirling around the temples and buttes, window views into a world of wonder.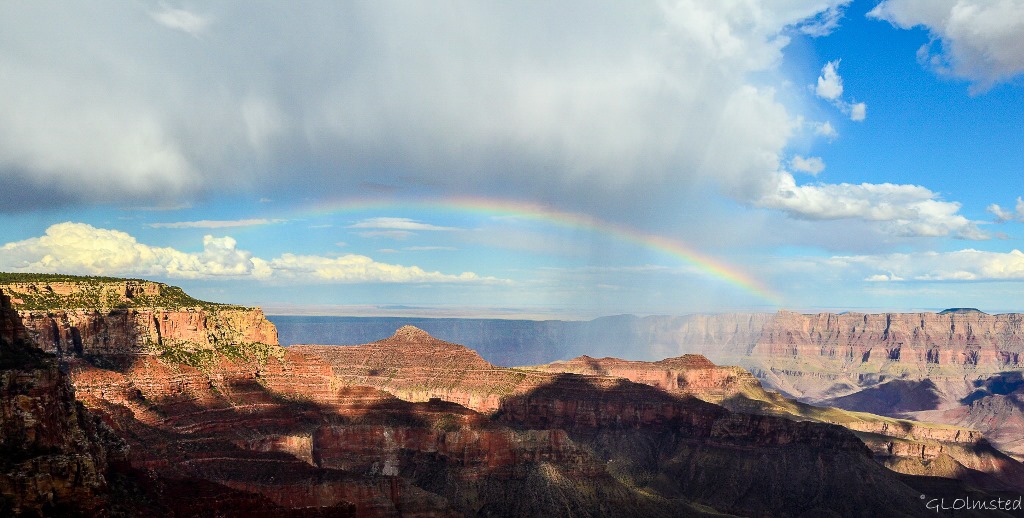 And to finish out my work week, yesterday, the reward of a rainbow spanning the canyon after a gentle rain.
What more can a Grand Canyon Park Ranger ask for except to wish you were here to enjoy it with me.
To view more skies from around the world or to share your own visit Sky Watch Friday.
If you shop at Amazon please consider clicking below for the Amazon website. As an Amazon Associate I'll make a few cents on your purchase(s) at no extra cost to you. Put a few pennies in the winter travel kitty. Thanks for helping out.

Geogypsy is a participant in the Amazon Services LLC Associates Program, an affiliate advertising program designed to provide a means for sites to earn advertising fees by advertising and linking to amazon.com