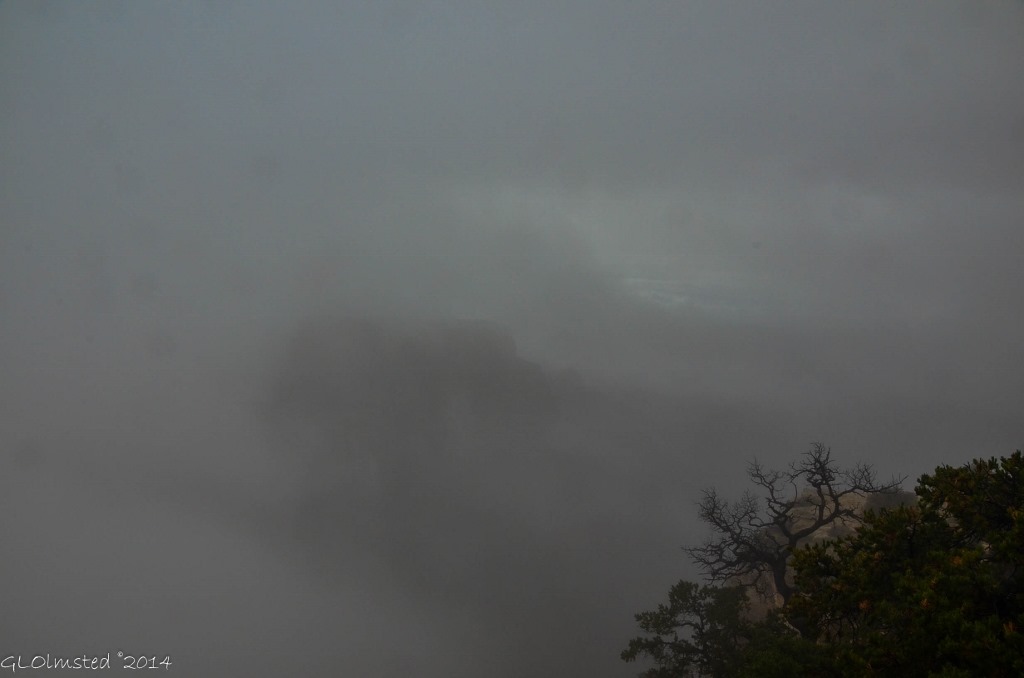 Depending on where you're from and what language is spoken you may know Wotan as the Norse god Odin who ruled from Valhalla.
But here on the North Rim of Grand Canyon National Park early geologist Clarence Dutton, who named many of the landmarks in the canyon, called this Wotans Throne seen from Cape Royal at the end of the Walhalla Plateau.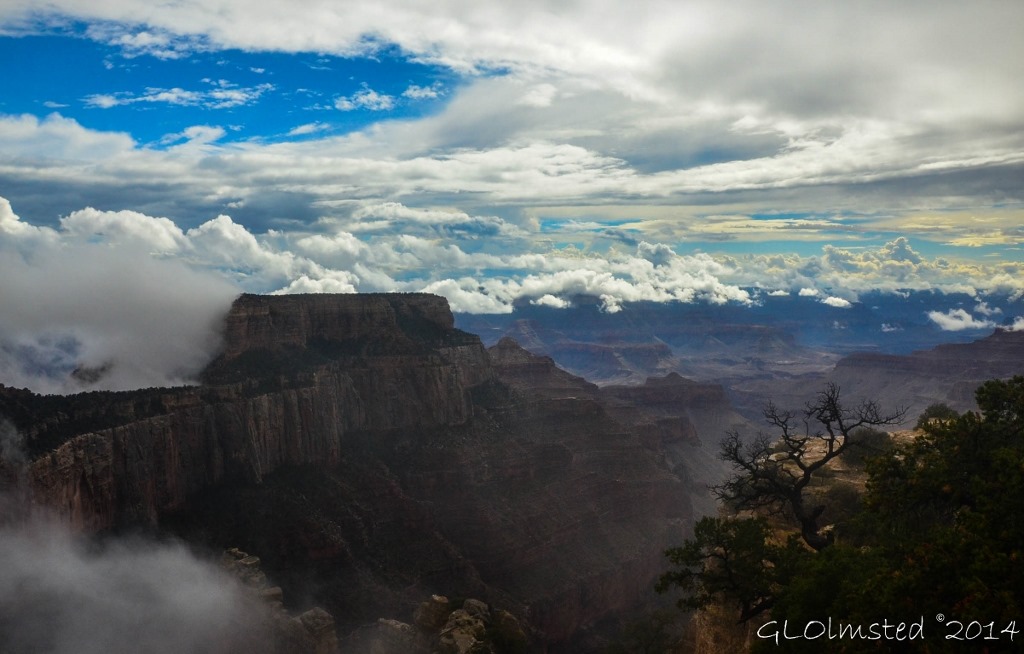 His wife, Freya, has a rock castle nearby which was buried in fog.
Join Sky Watch Friday for more sky views from around the world.
If you shop at Amazon please consider clicking below for the Amazon website. As an Amazon Associate I'll make a few cents on your purchase(s) at no extra cost to you. Put a few pennies in the winter travel kitty. Thanks for helping out.

Geogypsy is a participant in the Amazon Services LLC Associates Program, an affiliate advertising program designed to provide a means for sites to earn advertising fees by advertising and linking to amazon.com