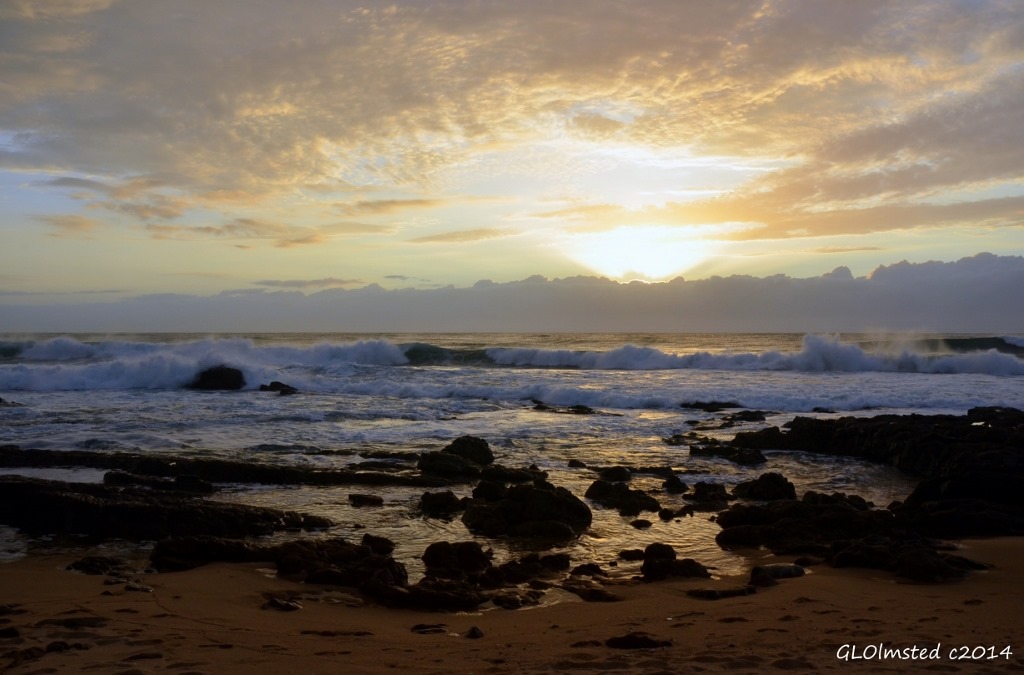 Left the Scottburg Caravan Park after a lack of sleep due to some noisy party with loud booming music held across the street but did catch a glorious sunrise.

Then continued our journey to Wild Coast Sun, a 5 Star Resort we did not stay at with Casino, water-slides, golf and more.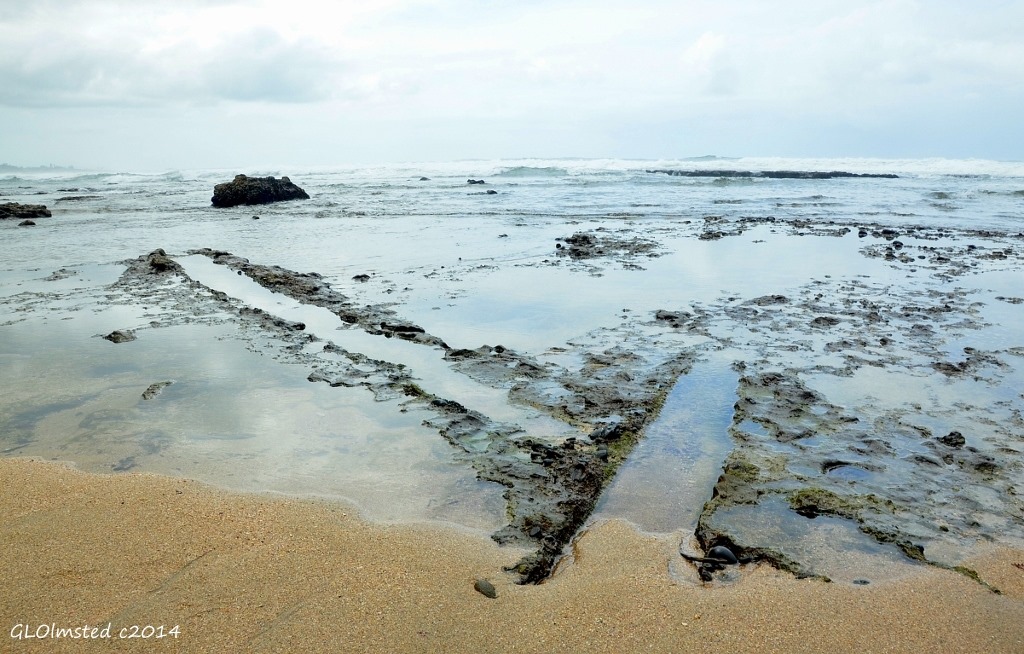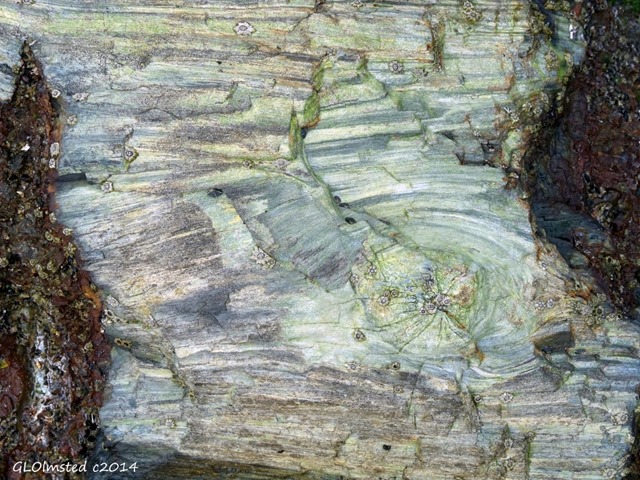 We focused on seeing the "Petrified Forest" officially known as the Mzamba Cretaceous Deposits which includes 80 million year old marine fossil beds exposed in a 3 foot (10 m) high cliff of sandstone and limestone.  The lower layers contain tree trunks and castings.  Unfortunately the regular guide was not available but as Joan had been there before we decided to go to the site on our own.  However we were stopped by a beach guard who decided to lead us there himself.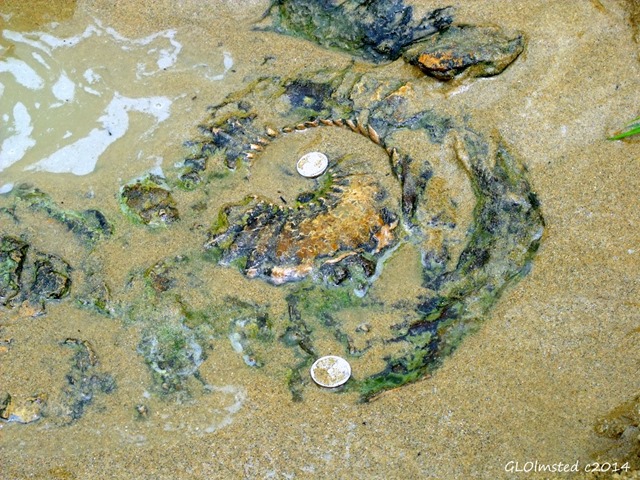 At one point our guide, Dezela, stopped to dig out a good sized ammonite along with Joan's help as the sand kept falling in almost as fast as the digging occurred.  Must be at least 12-18 inches (30-45 cm) across.  The 5 Rand coins are about the size of quarters.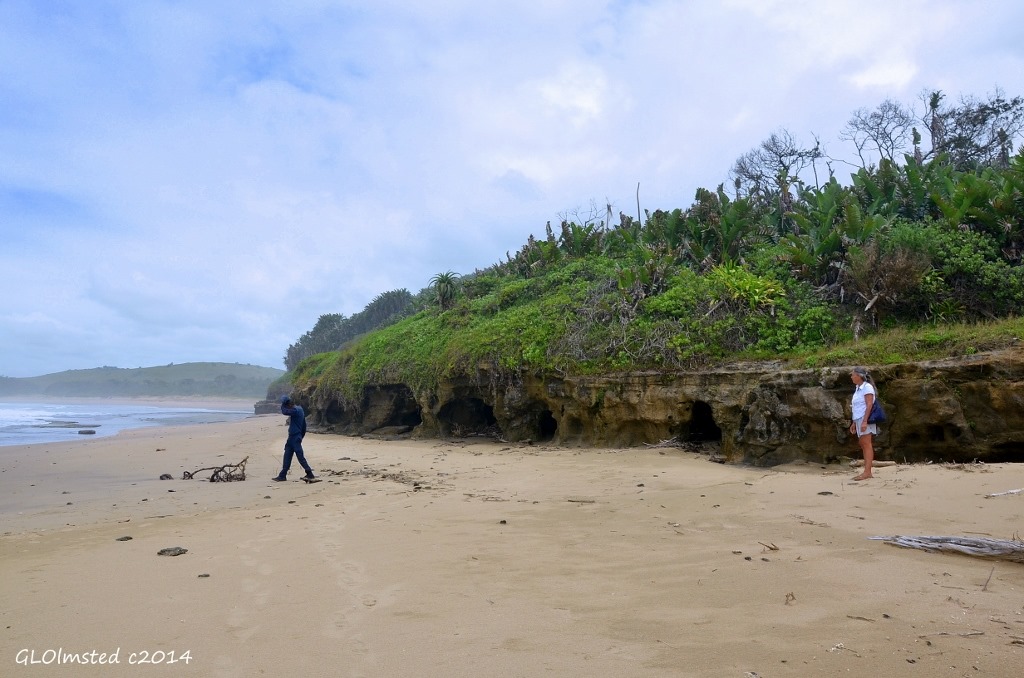 From there we continued down the beach to a row of shallow caves.

The cliff faces and caves, accessible only at low tide, reveal an abundant amount of marine fossils including bivalves, giant clams, snails, shark teeth and turtle shells.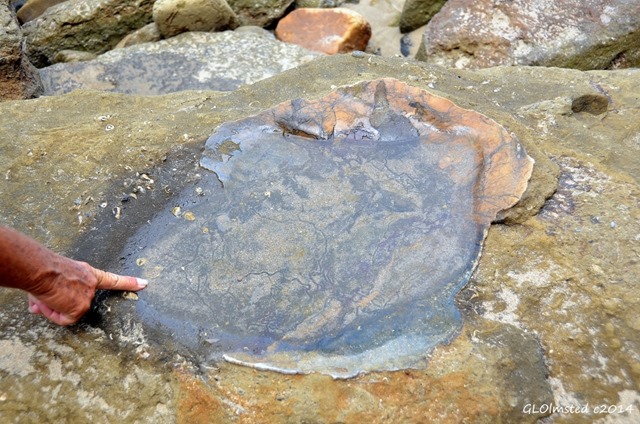 Fossilized turtle shell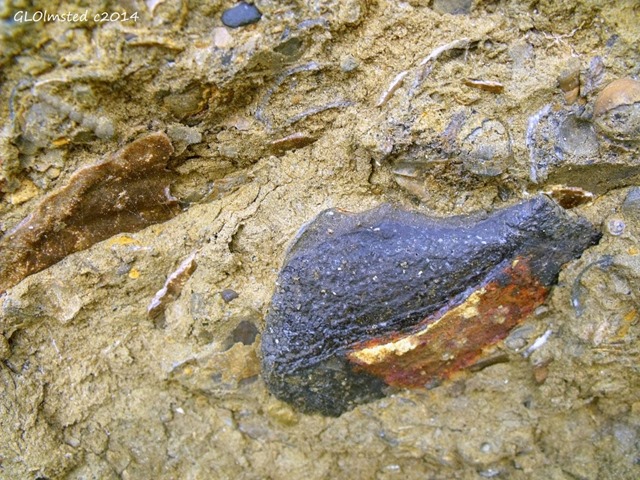 Fossilized bone
And although some resemble what can still be found today on the beach many are now extinct.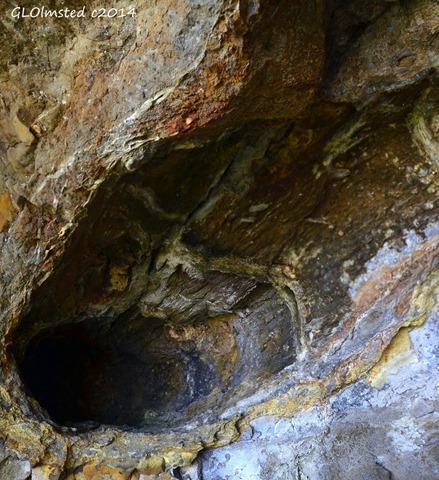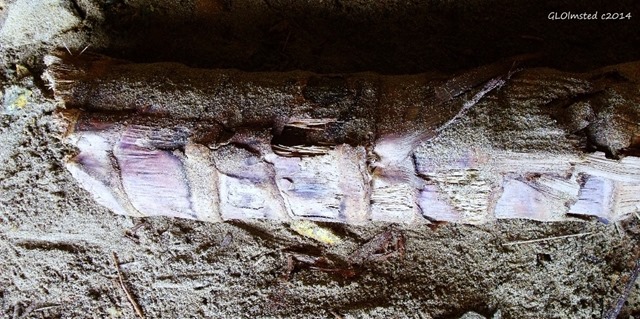 On the ceiling of one cave Dezela pointed out the casting of an ancient palm tree and on the floor an example of a current palm trunk.  Wasn't difficult to make this comparison.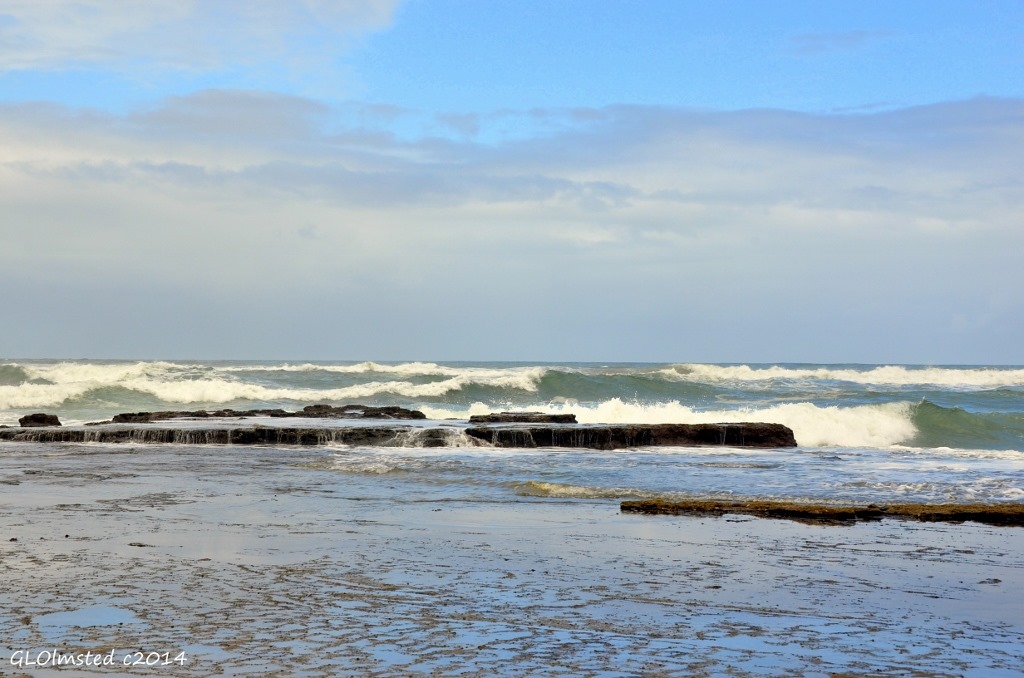 As we returned down the beach it was interesting to look at some of the current life found along the way and try to imagine what this desolate place must have been like 80 million years ago during the Cretaceous when this was a different beach.
The Mzamba Fossil site is accessible only with a guide and is a protected site so fossil hunting or removal is strictly prohibited.  Please remember, leave only footprints and take only memories and photos.
Save
If you shop at Amazon please consider clicking below for the Amazon website. As an Amazon Associate I'll make a few cents on your purchase(s) at no extra cost to you. Put a few pennies in the winter travel kitty. Thanks for helping out.

Geogypsy is a participant in the Amazon Services LLC Associates Program, an affiliate advertising program designed to provide a means for sites to earn advertising fees by advertising and linking to amazon.com