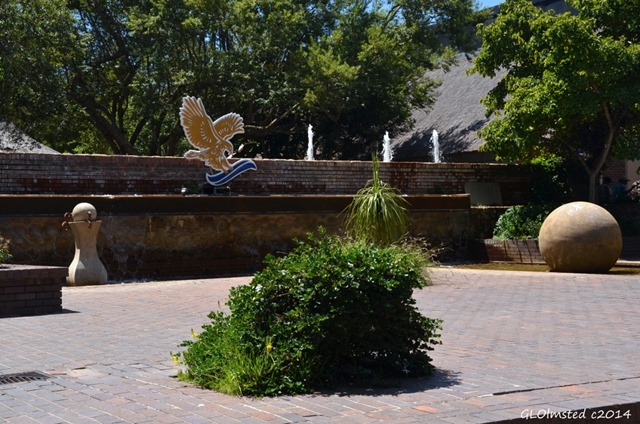 Set within the Emanzana Nature Reserve Forever Resort Badplaas is famous for its hot mineral springs and also offers a variety of accommodations, camping, conference facilities and many other activities for guests and day visitors.
Plus it made for a convenient stopping off place on the way from Kruger National Park to the Eastern Cape coast.  Joan and I stopped here on our our way to iSimangaliso Wetland Park and decided it was a good place to spend a couple days on the second journey to the coast as well.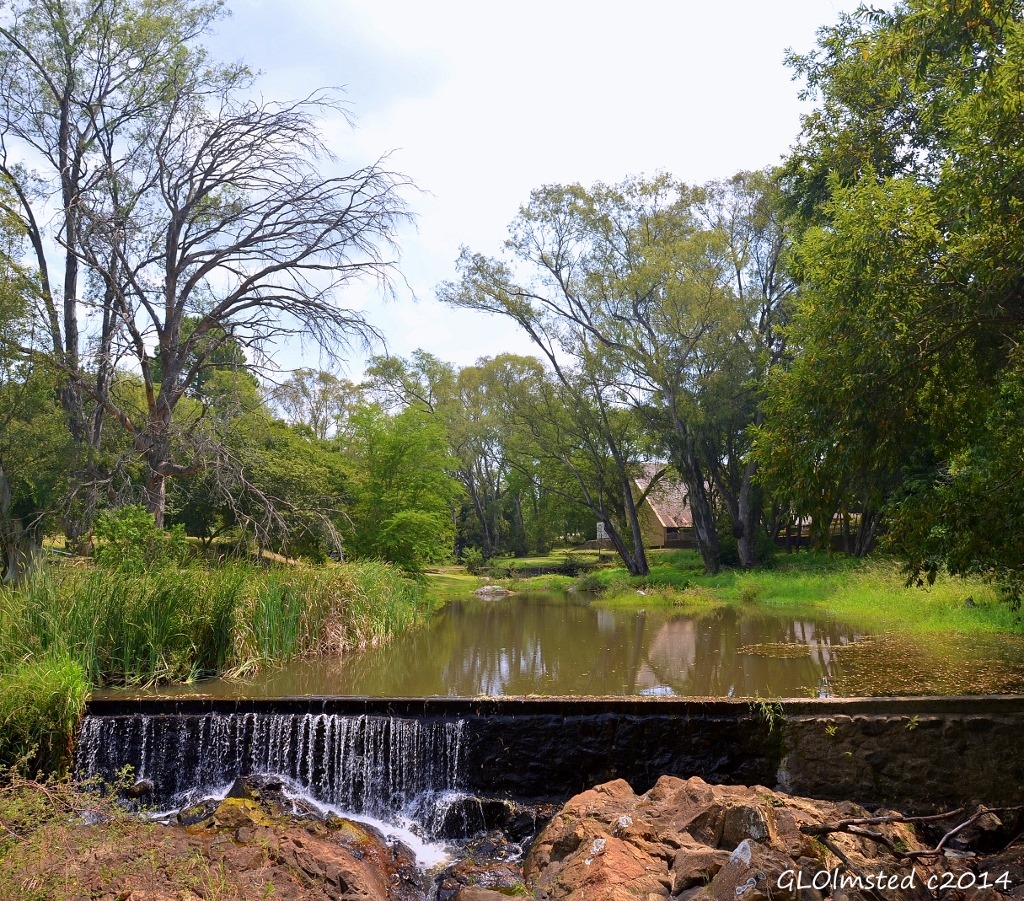 History
Swazi tribesmen first discovered the spring and called it 'Emanzana' meaning Healing Waters.  About 1876 the Swazi Chief presented this spring to hunter Jacob de Clerq who built a store nearby and developed the spring to allow for visitors' use because of its medicinal properties.  The spring became very popular when gold was discovered in the nearby De Kaap Valley near Barberton.  November 1893 the government claimed the springs to develop a health resort for public use.  The Protea Group managed this Aventura Resort for a time and was then later purchased by the Forever Resorts Group.
Badplaas is a small town established in 1876 and located in the foothills of the Hlumuhluma Mountains (Place of Much Thunder) where the sulphur spring delivers 7925 gallons (30,000 liters) of hot water at 122 F (50 C) per hour.  Badplaas in Afrikaans means bath farm.
Recreation Facilities
We only took advantage of a few of the facilities during our two visits to Forever Resort Badplaas.  Decided to stay two nights this visit so we could take a break from driving and time to work online.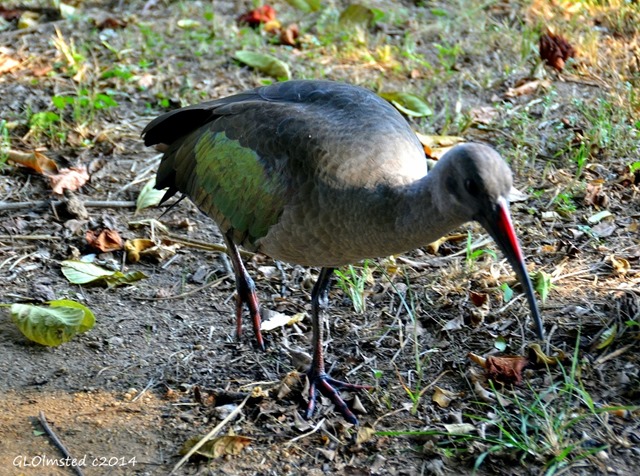 I sat outside in the morning on the computer and a pair of hadedas came by looking for handouts.  After hours of working Joan and I went to play.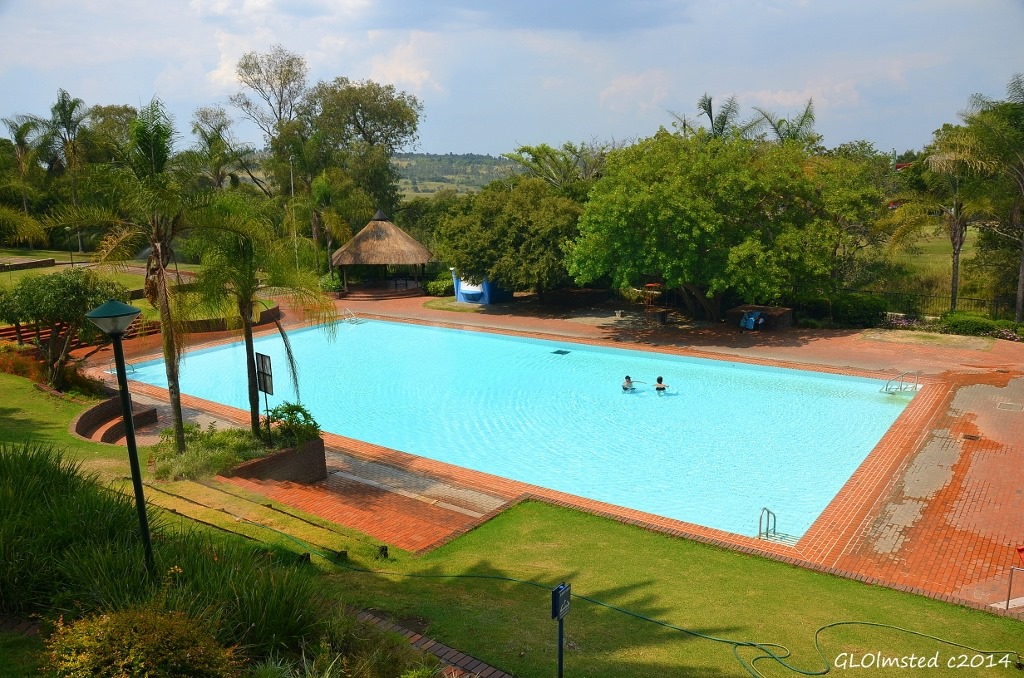 It was too warm for the really hot pool so we sat in the cool water kiddie pool for a bit before going for the warm water pool the slides empty into.
I'd taken video from the previous visit which disappeared on the stolen computer so off I went to take some more.

The big slide is a little slow but the shorter slide rips right along.  Of course I waited for the children to get done before this big kid took the plunge.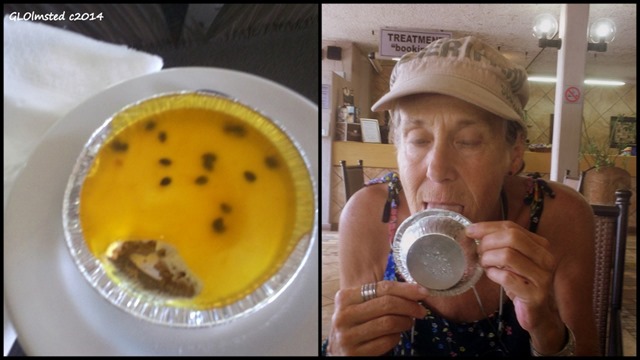 The Hydro Spa we paid for on the first visit which is indoor pools of hot, warm and cool water. Get the same choices outside without paying extra so didn't do that again.  Plus there are a variety of spa options including herbal and mud baths, massage, manicure and pedicure, sauna and tanning, none of which either of us were interested in.  However, the reception area for that does offer some sandwiches and snacks so because I am recently hooked on granadilla I had a slice of cheese cake with that on top.
The Resort also offers an Eco Adventures game drive  through the 2965 acres (1200 hectare) Game Reserve which is home to various antelope, rhino, giraffe and 300 bird species.  Having just completed our own game drives for a total of three weeks in Kruger National Park we passed on this.
Other offered activities include horse trails, quad bikes, mini and 9-hole golf, tennis, volleyball, go carts, arcade center, paintball, and fufi or foefie slide.  The later looked like fun but would have been too hard on my shoulders and I couldn't convince Joan to do it so I could video.  Plenty to do and occupy a family for many days.
Accommodations

Just about all types of accommodation are available at Forever Resort Badplaas.  There are almost 300 mostly shaded caravan and camping sites all with electricity and three very nice ablution/bathroom buildings.  Our site provided a distant view over the game reserve and we even spotted a giraffe, rhino, waterbuck and blesbock.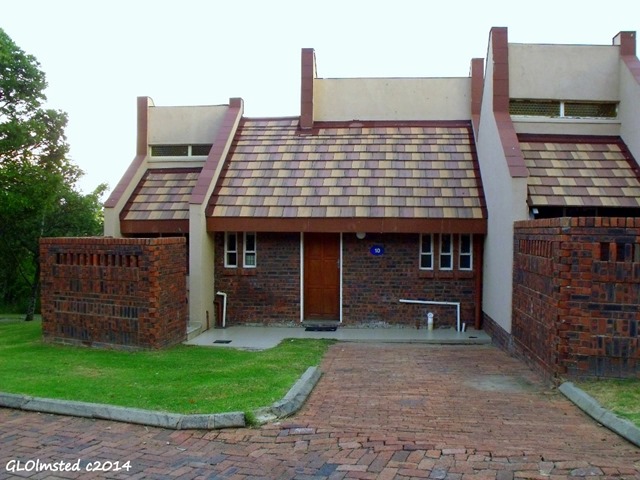 The resort also offers hotel rooms, self-catering chalets, log cabins and large guest houses all with air conditioning and satellite TV.
Conferences
For events or conferences Forever Resort Badplaas offers a variety of options for groups from 20 to 600.  Being it was only two of us we didn't check them out.
Garden walk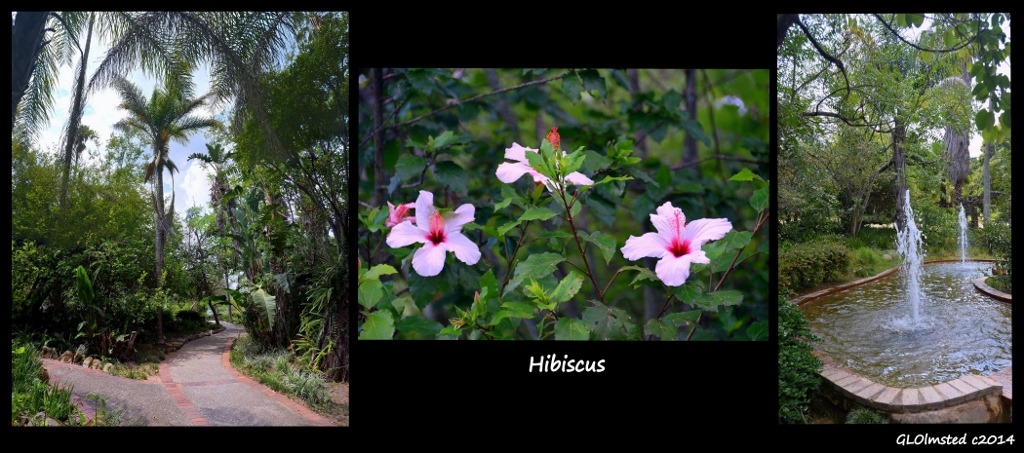 The gardens were a delight to walk through with brick paths and fountains. The bonus is that most of the trees are labeled.  Plus Joan knows the names of those that aren't.
We also took advantage of the restaurant for a delicious Hawaiian pizza and a Hunters Gold which is like an alcoholic cider.
In the morning we hit the road early for a very long drive to the coast.
Where is it?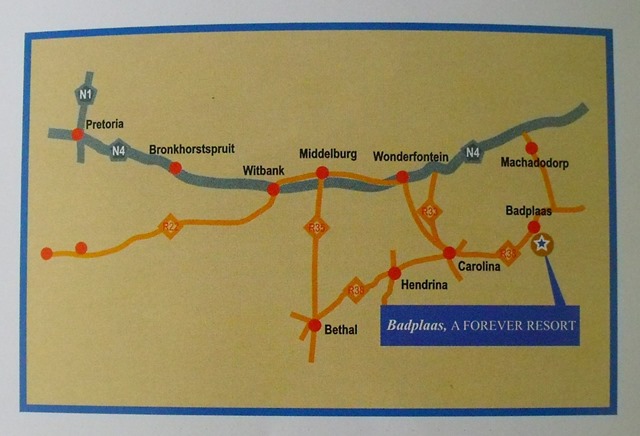 I highly recommend Forever Resort Badplaas for everyone.  No matter how old/young.  Have a blast.  Go on the slides.
Save
If you shop at Amazon please consider clicking below for the Amazon website. As an Amazon Associate I'll make a few cents on your purchase(s) at no extra cost to you. Put a few pennies in the winter travel kitty. Thanks for helping out.

Geogypsy is a participant in the Amazon Services LLC Associates Program, an affiliate advertising program designed to provide a means for sites to earn advertising fees by advertising and linking to amazon.com