This week's Foto Friday Fun includes 7 images chosen by readers picking a number out of my photo archives.  It's a real mixed batch this week from Arizona, Utah and South Africa.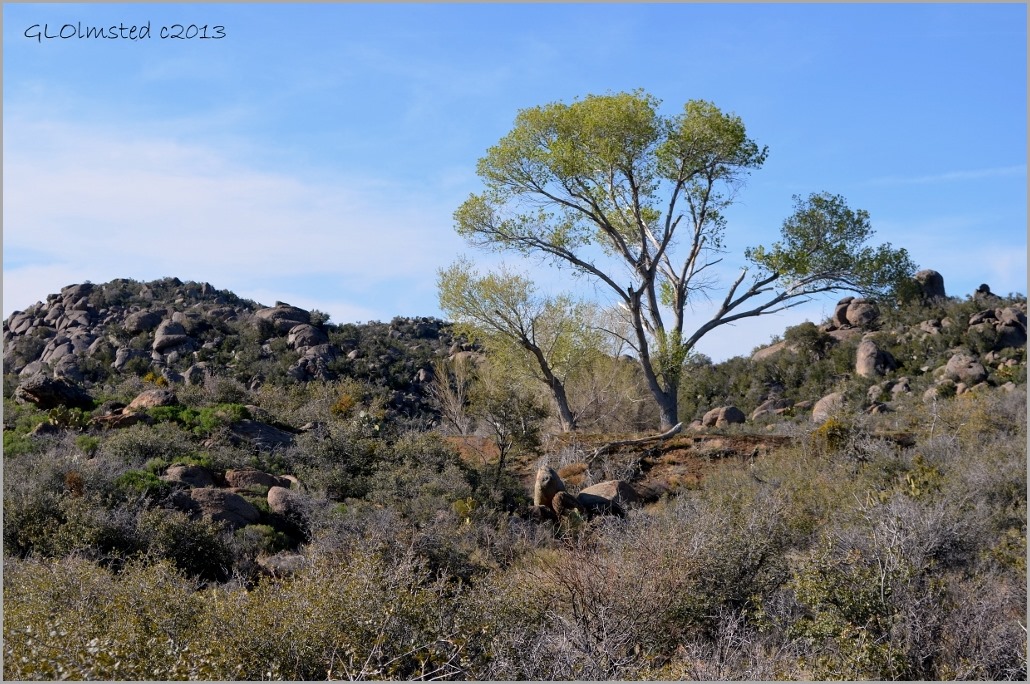 Yogi chose #1371, "no idea why that popped in my head but there it is."  This large Poplar sits, or sat, at the edge of a small pond nestled in the Weaver Mountains where I hike near my Yarnell home.  Haven't been up there since the fire so don't know if it survived.  Guess I'll find out soon enough as I'm headed that way with a layover in Flagstaff where I've watched it snow.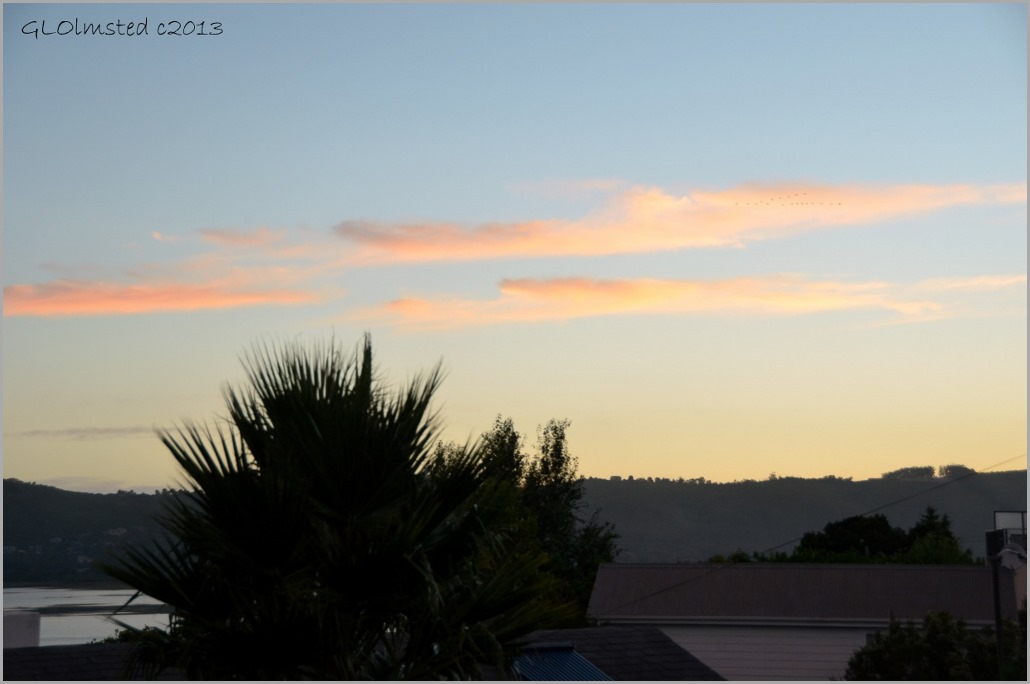 Jo chose #911, "For all Americans, also my dad died on that day in 2000."  I don't know how she does it but this photo was taken when Jo and I met for the first time during my 2013 visit to South Africa.  We've both been blogging since 2008 and I met her son John in 2010 when he guided me on an overnight backpacking trip into the Drakensberg Mountains.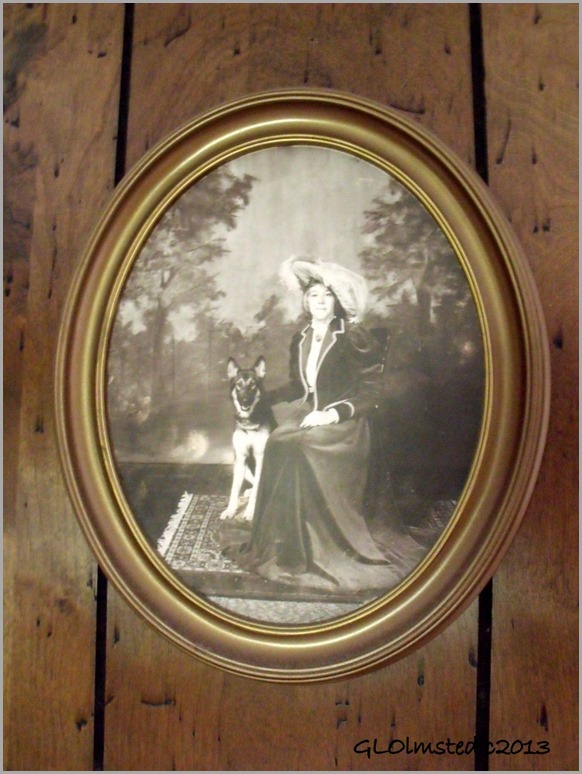 Firefly chose #1975, "The year I came into this world screaming… or was I a good and quiet baby?  Gotta ask my mom."  In 1975 I was getting ready to move from Illinois to California and had this photo taken for my parents.  I don't think it survived the Yarnell fire so sure am glad I took a photo of the photo.  My dog at the time, Denver, was very cooperative with the photographer but we did have to sneak into the mall for this shot.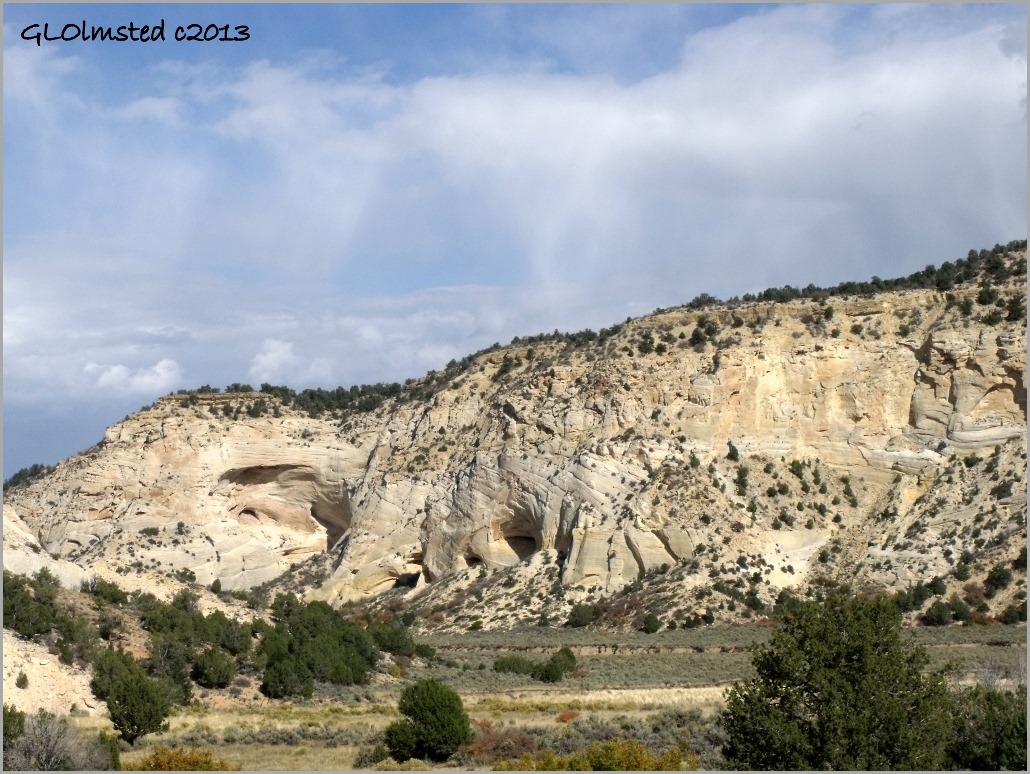 Bibi chose #1111, "no reason, just a cool number."  The reason I took this cool photo was multifold.  First I love all the patterns and directions seen in the sandstone cliffs and second the clouds seem to be pointing to this amazing example of deposition and erosion.  And I'd bet the Johnson Canyon road is open even if it does travel through Grand Staircase Escalante National Monument because many areas on Bureau of Land Management (BLM) land are open during the government shutdown.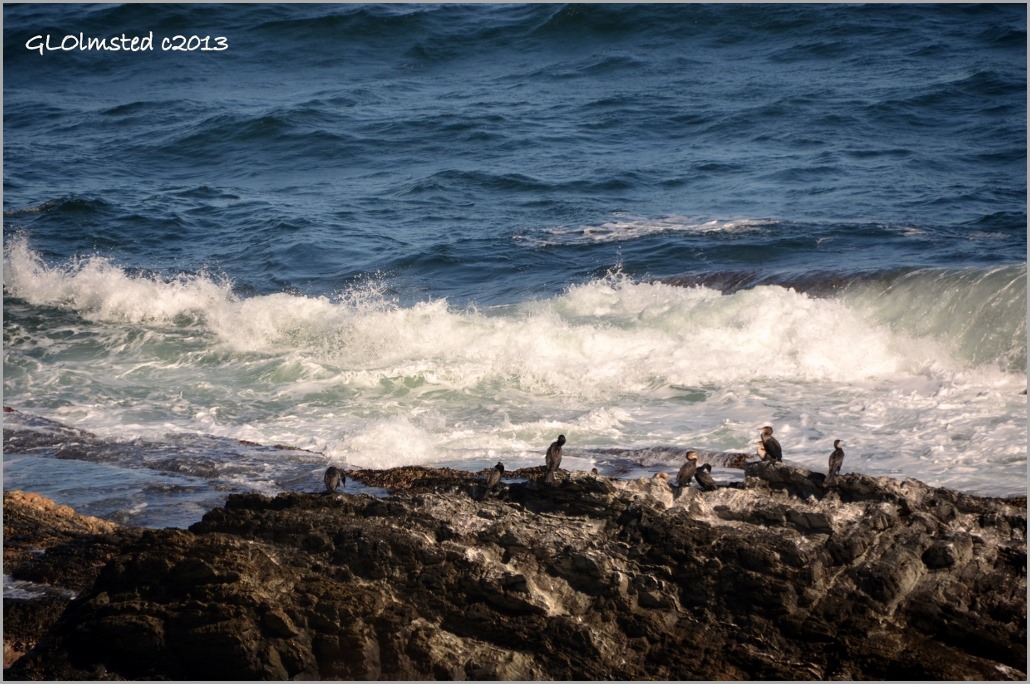 Arija chose #1944, "the year we fled our homeland with the advancing Russian front in sight, not a pleasant time but a huge turning point in our lives."  I am in awe of this extraordinary woman and herstory which I hope is being documented for her daughter and us all.  Knowing Arija likes to visit the sea and watch birds this seems like a good match where I relaxed along the Indian Ocean watching these Cormorants at Tsitsikamma National Park in South Africa.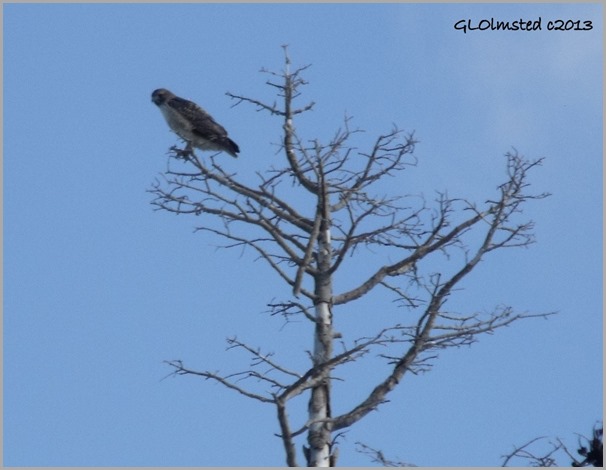 Elaine chose #333.  As another bird watcher I think she'll like this Swainson's Hawk I saw along the road into the North Rim on the Kaibab National Forest.  I am not the best at capturing birds and this crop is a little fuzzy.  But birders get that.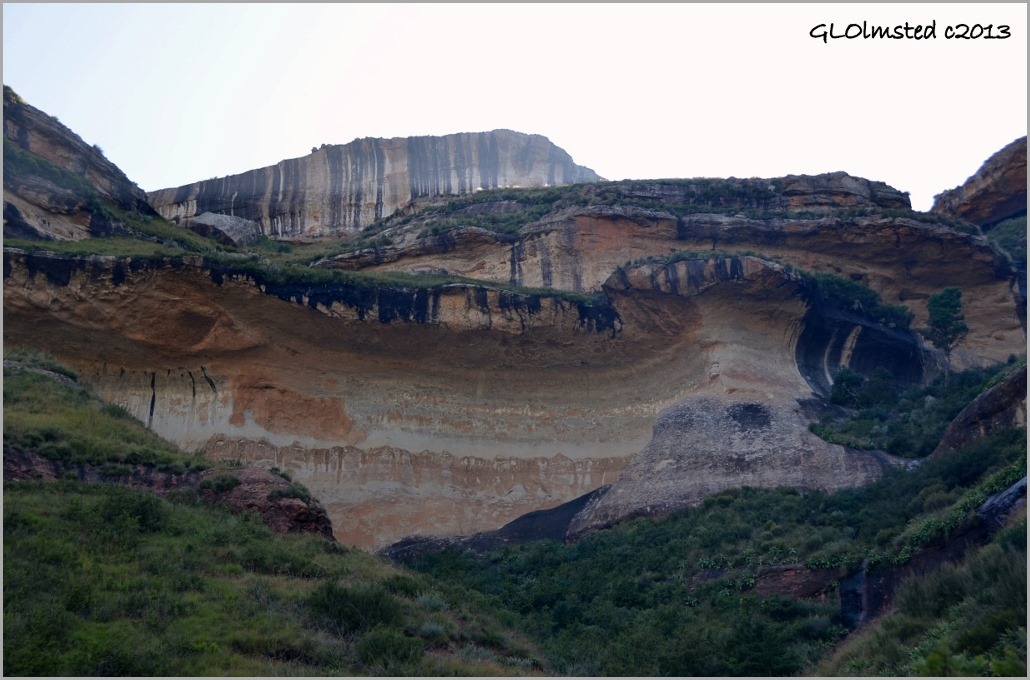 Diane chose #1943, "the year I was born!"  This active lady currently lives in France but has lived and traveled in many parts of the world including South Africa where this carved wall of sandstone towered about the Echo Ravine trail in Golden Gate Highlands National Park.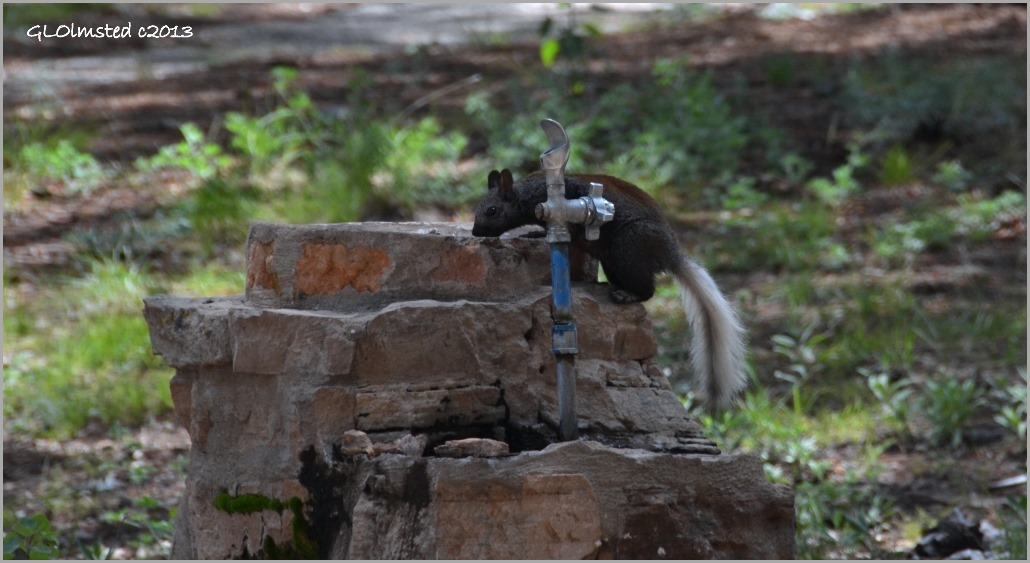 My choice this week is the Ghost Squirrel.  The drinking fountain by the campground amphitheater provides a welcome drink to many including this Kaibab squirrel which visitors often think is a skunk.  They are uniquely found only on the North Rim area of Grand Canyon.
Thank you for joining in Foto Friday Fun. I really enjoy digging through my archives and pulling the stories from my memories. To join in the fun for next week leave a number between 1 and 2000 in a comment and maybe see your chosen image next week.
Do you have a favorite from this week?
Look for other photos posted on Geogypsy Facebook page not usually seen here.
If you shop at Amazon please consider clicking below for the Amazon website. As an Amazon Associate I'll make a few cents on your purchase(s) at no extra cost to you. Put a few pennies in the winter travel kitty. Thanks for helping out.

Geogypsy is a participant in the Amazon Services LLC Associates Program, an affiliate advertising program designed to provide a means for sites to earn advertising fees by advertising and linking to amazon.com