National Parks are "public lands" managed by the government.  Due to the government shut down at least 20,000 nonessential personnel who work in the parks are now unemployed.  And that's only the beginning of the loss of revenues to the communities that surround National Parks.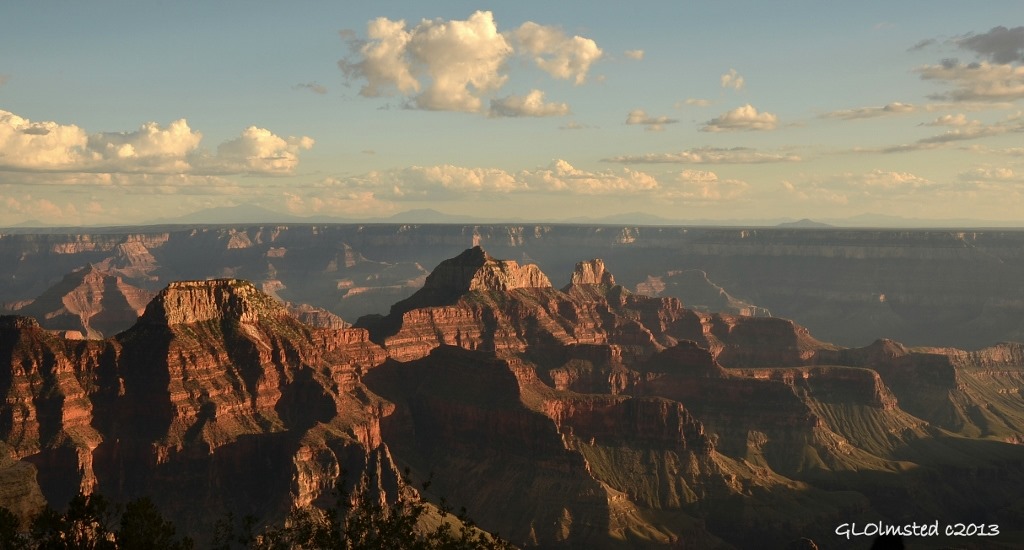 Grand Canyon National Park, where I work summers as a Ranger, closed the gates at 6am Oct 1.  Overnight visitors from around the world will have 48 hours to vacate the park.  Depending on the duration of the government shut down many others will not see one of the Seven Natural Wonders of the World.
Of course the shut down effects more than National Parks.  The following list of government agencies are also effected:
American Battle Monuments Commission, Chemical Safety and Hazard Investigation Board, Equal Employment Opportunity Commission, Election Assistance Commission, Export-Import Bank of the United States, Federal Communications Commission, FDIC, Office of Inspector General, Federal Election Commission,
Federal Labor Relations Authority, Federal Trade Commission, Institute of Museum and Library Services, Inter-American Foundation
Millennium Challenge Corporation, National Capital Planning Commission, National Science Foundation, Office of Government Ethics, Smithsonian, U.S. Office of Special Council, U.S. Trade and Development Agency, U.S, Courts, U.S. Patent and Trademark Office, Active duty military (DoD), Armed Forces Retirement Home, Appalachian Regional Commission, Bureau of Public Debt, Court Services and Offender Supervision Agency, Defense Nuclear Facilities Safety Board, Fiscal Service Treasury Finance Fund, Department of Health and Human Services, Kennedy Center, Peace Corps, Broadcasting Board of Governors, Department of Veterans Affairs, Civilian military workers (DoD), Commodity Futures Trading Commission, Consumer Product Safety Commission, Corporation for National and Community Service, Department of Education, Department of Interior, Department of Justice, Department of Labor, Department of Commerce, Department of Energy, Department of Transportation, Department of Homeland Security, EPA, U.S. Department of Housing and Urban Development, IRS, Treasury, Nuclear Regulatory Commission, Department of State,Social Security Administration.
So if you don't approve of this government shut down call your representatives.  Let them know how you feel.  Bombard them with phone calls and emails.      http://www.usa.gov/Contact/Elected.shtml  This link will provide phone numbers.
Guess I'll be spending a lot of time calling as I am currently unemployed.
My status is on furlough, no pay, but must be available to return to work within 24 hours if we reopen.  I do not have to leave the park until my end date of October 15th yet will have to pay rent as long as I'm here.  Hoping this is solved in the next few days so I can finish my season.
How are you being effected by this government shut down?
If you shop at Amazon please consider clicking below for the Amazon website. As an Amazon Associate I'll make a few cents on your purchase(s) at no extra cost to you. Put a few pennies in the winter travel kitty. Thanks for helping out.

Geogypsy is a participant in the Amazon Services LLC Associates Program, an affiliate advertising program designed to provide a means for sites to earn advertising fees by advertising and linking to amazon.com