This week's Foto Friday Fun includes 7 images chosen by readers picking a number out of my photo archives.  With my choice thrown in to the mix it's a half and half week between Africa and Arizona.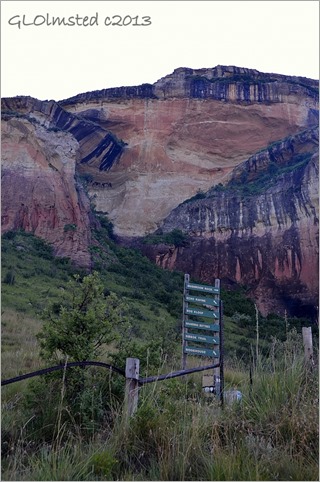 Elaine chose #1920 in reference to a photo posted last week of a vintage car.  A car from the 20s seems very old yet can't compare to the age of these towering cliffs at Golden Gate Highlands National Park in South Africa.  I felt like a speck hiking under their magnificence.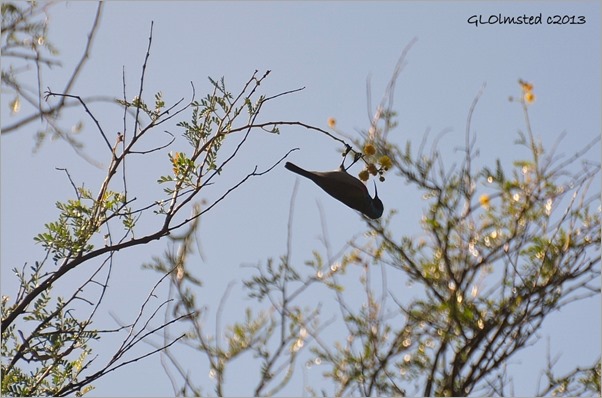 Firefly chose #3230, "It was the first four digits of my phone number growing up."  I wished for a smart phone with an app to call this sweet little Sunbird in a little closer while hiking at Warmwaterberg Spa in Barrydale, South Africa.
Melissa chose #2112, because she's been craving music from her younger years and 2112 "is the title of an album by the Canadian rock band Rush released in 1976."  Maybe this will satisfy a craving for a different kind of artistic endeavor from the Owl House in South Africa.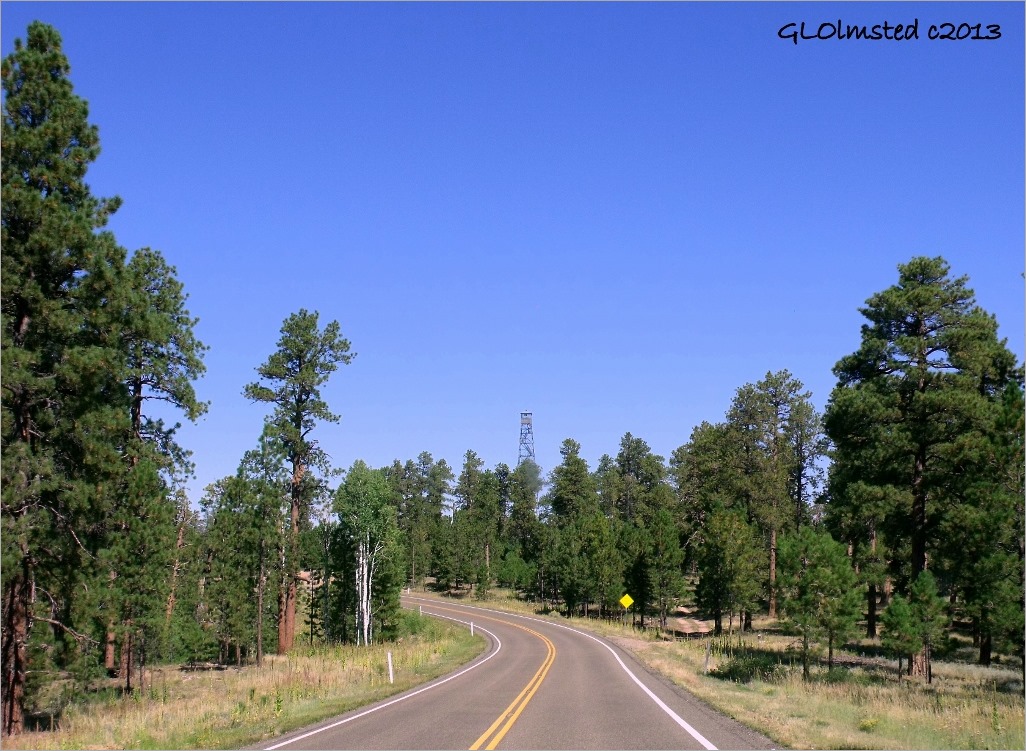 Cheryl chose #2002, "the year of my Honda CR-V!"  I know that she recently headed into some smoke in southern Oregon in her RV, not the Honda.  Could be a time when more of us wish for a watch tower like this one near Jacob Lake on the Kaibab National Forest.  Please be careful out there Cheryl.

Sallie chose #4999, "because I want to see what's almost last."  No where near last in my archives however one of the last views pre Yarnell Fire of the sparse greenery interspersed with boulders on the Weaver Mountains.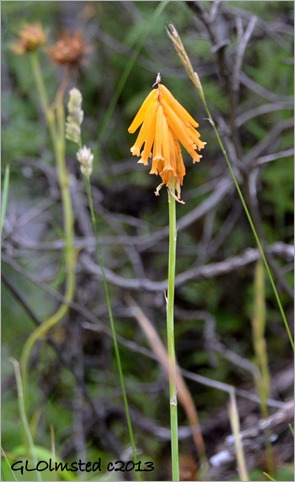 Diane chose #1901 which I see as 1 901, yet another Porsche model which she's been consistently choosing.  Along with her love of these cars she also likes to garden and has lived in South Africa where this Red Hot Poker flower grew next to a stream in Golden Gate Highlands National Park.  Not to mention that orange seems a popular color for those old Porsches.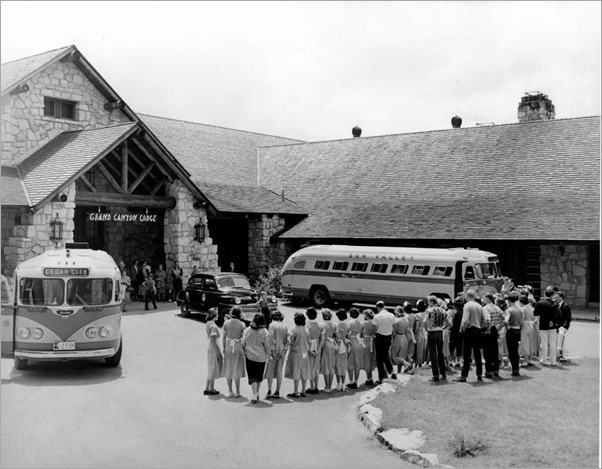 Arija chose #1949, "the year Australia accepted us, mother and I, as sponsored refugees."  She has an interesting story to tell,  as most of us do, from a piece of world history.  As I am fascinated by history I'm hoping Arija is writing down her version of this story.  In the meantime I'll share this image from 1949 (NPS archives not mine) showing a piece of history  from the North Rim when the concession employees would "Sing-away" the guests departing the Grand Canyon Lodge.

My choice for the week shows Grand Falls, a 185 foot (56 m) flow of frothy chocolate waters from last week's monsoon rains.  Formed when lava from a nearby volcanic eruption poured down into the canyon and blocked the river's course, causing the water to seek a new path around the lava dam until it found its way back down into its original canyon.  Located about 30 miles northeast of Flagstaff, Arizona.  But only if there's been rain or snow melt otherwise it can be dry.
Thank you for playing along with Foto Friday Fun. It's been a real trip to dig through my archives and pull the stories from my memories.  For next week leave a number between 50 and 500 in a comment and maybe see your chosen image next week.
Which one is your favorite from this week?
Remember to check out the Geogypsy Facebook page for more photos.
If you shop at Amazon please consider clicking below for the Amazon website. As an Amazon Associate I'll make a few cents on your purchase(s) at no extra cost to you. Put a few pennies in the winter travel kitty. Thanks for helping out.

Geogypsy is a participant in the Amazon Services LLC Associates Program, an affiliate advertising program designed to provide a means for sites to earn advertising fees by advertising and linking to amazon.com