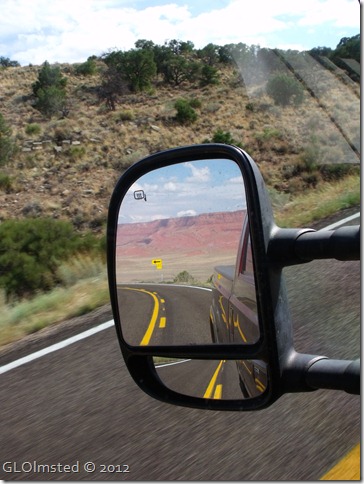 Vermilion Cliffs while climbing the Kaibab Plateau SR89A West
You must know by now I take a lot of photos while driving.  Many of them aren't so great because of reflections on the windshield.  Plus a lot of bugs committing suicide with last thoughts of their heads up their ass.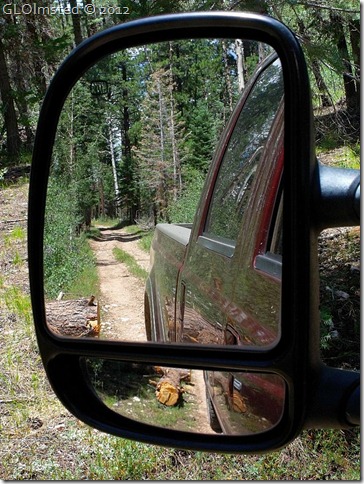 Point Sublime Road Kaibab National Forest
Whew just slipped past that one.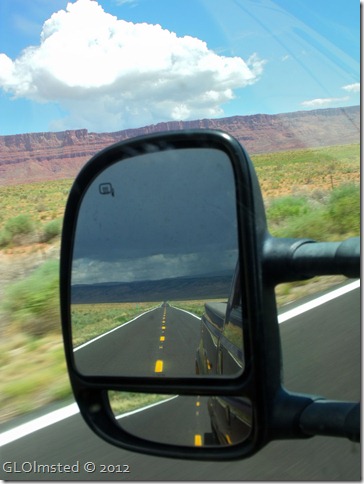 Raining on the Kaibab Plateau and not on the Vermilion Cliffs SR89A East
If I stopped driving every time I wanted to take a photo I'd never get anywhere.
South Rim Grand Canyon National Park
And sometimes the view is just as good or better behind me.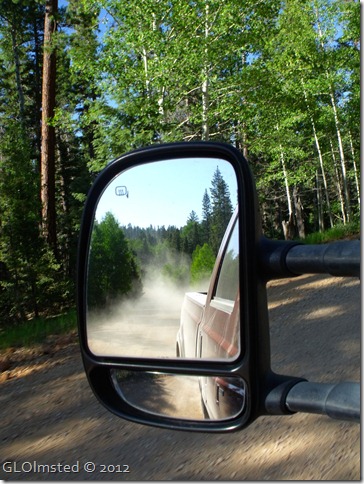 Forest Road 22 Kaibab National Forest
Yea ha!  Kicking up dust.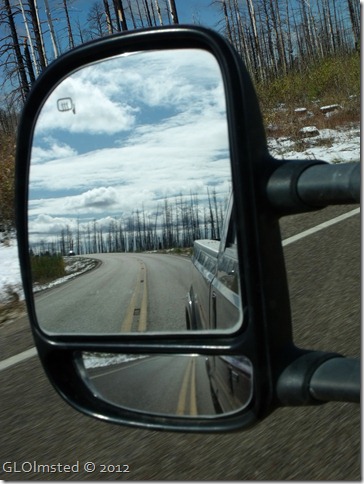 2006 Warm fire SR67 North Kaibab National Forest
Or cruising past snow.
Red Butte US180 South Kaibab National Forest
So I'm a road trip junkie.  Yet I do stop rolling sometimes to further explore an intriguing landscape.
Vermilon Cliffs SR89A East
I have to use the little Fuji while driving as the big Nikon really requires two hands.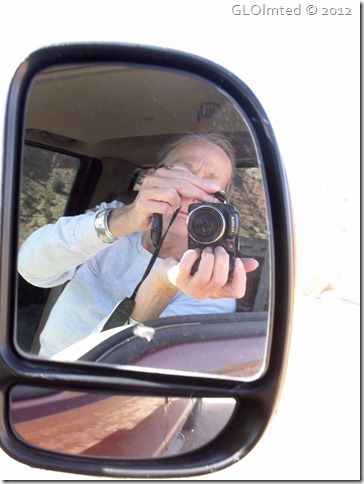 House Rock Valley Road Grand Staircase Escalante National Monument
Then occasionally I'm a passenger but still enjoy the side mirror views.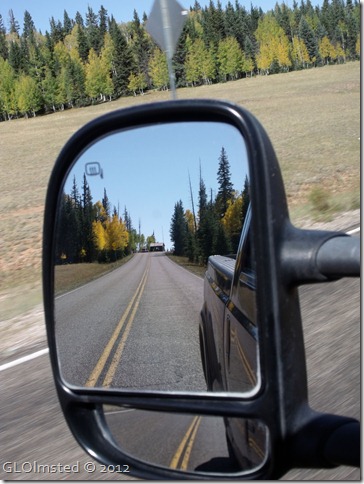 Entrance station Grand Canyon National Park North Rim
What places do you look back at?
This is my one thousandth one hundred and eleventh post.
If you shop at Amazon please consider clicking below for the Amazon website. As an Amazon Associate I'll make a few cents on your purchase(s) at no extra cost to you. Put a few pennies in the winter travel kitty. Thanks for helping out.

Geogypsy is a participant in the Amazon Services LLC Associates Program, an affiliate advertising program designed to provide a means for sites to earn advertising fees by advertising and linking to amazon.com