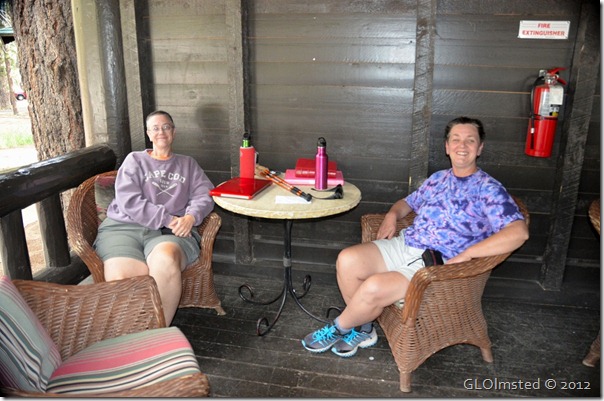 This has been a fun summer of meeting bloggers at Grand Canyon who visit the North Rim.  Annie and Roxanne from The Good Luck Duck keep me laughing as they travel in their RV complete with compost toilet, yup that's right.  They've been boondocking in the Kaibab National Forest.  When I read on their blog that they were hanging out by the campstore, where there's WIFI, I went looking for them.  We had a brief visit and I'm hoping to show them around some more come my weekend.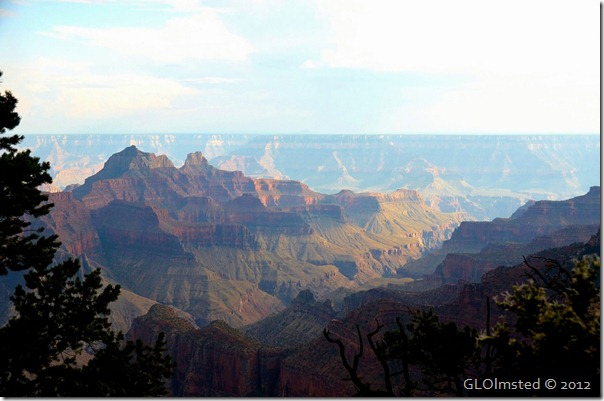 You just can't go wrong visiting Grand Canyon, especially the mellow North Rim.  I love sharing this place through my photos but wish you could all come for a visit and see it for yourselves.  There's really no comparison to the real deal.

When will I meet you at Grand Canyon?
If you shop at Amazon please consider clicking below for the Amazon website. As an Amazon Associate I'll make a few cents on your purchase(s) at no extra cost to you. Put a few pennies in the winter travel kitty. Thanks for helping out.

Geogypsy is a participant in the Amazon Services LLC Associates Program, an affiliate advertising program designed to provide a means for sites to earn advertising fees by advertising and linking to amazon.com