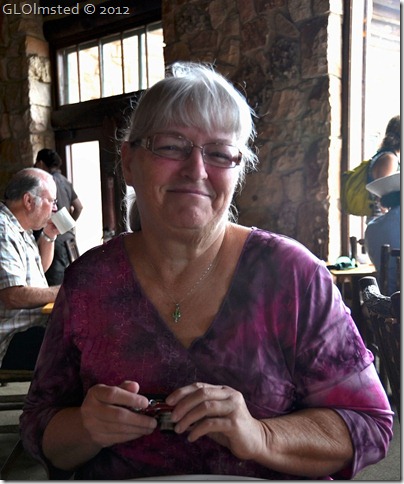 FabGrandma under went surgery and ended up in the hospital for 34 days.  She's been on the slow road to recovery.  So going out today was a Really BIG deal.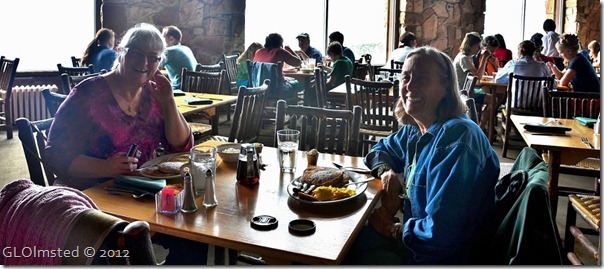 She even drove over to pick me up and we went to the Lodge for breakfast.  It's wonderful to see her up and about.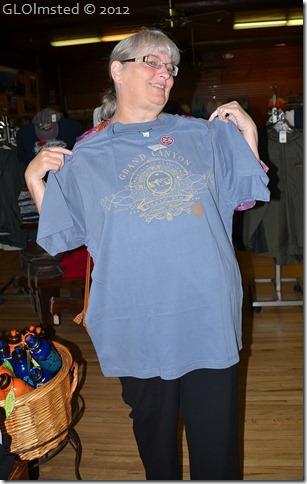 Then we went into the gift shop to dream a little.  Don't you think this T-shirt would look great on her?  Due to the loss of over 50 pounds this lady Needs to go clothes shopping.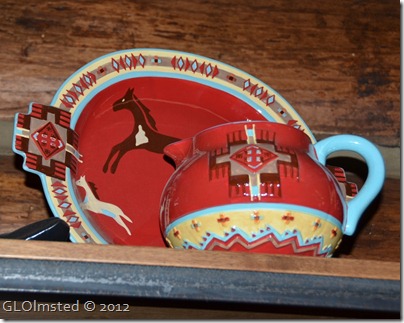 And what about this awesome platter and pitcher set which she says would be perfect for fried catfish and Georgia ice tea once she returns to her newly bought home in Georgia.  I guess I'll have to drive across country for that delicious sounding combination.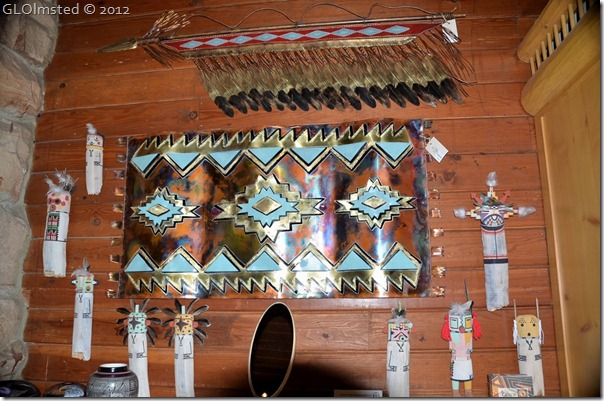 Plus one, or both, of these metal sculptures with patterns like Navajo rugs hanging on the walls would make a nice reminder of time spent in the Southwest.  I hope you'll check out FabGrandma's blog because she's FABulous.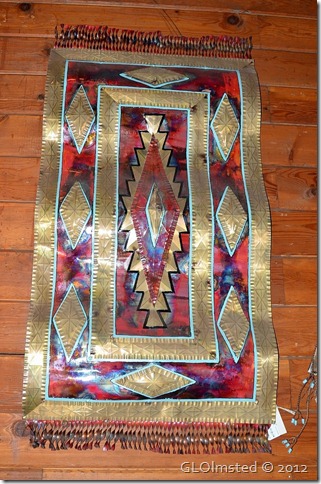 And one more thing,  medical bills have piled up and this gal could use any help you're willing to give.
If you shop at Amazon please consider clicking below for the Amazon website. As an Amazon Associate I'll make a few cents on your purchase(s) at no extra cost to you. Put a few pennies in the winter travel kitty. Thanks for helping out.

Geogypsy is a participant in the Amazon Services LLC Associates Program, an affiliate advertising program designed to provide a means for sites to earn advertising fees by advertising and linking to amazon.com