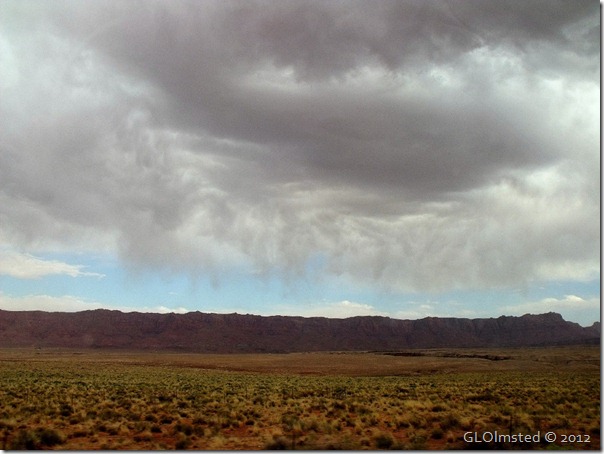 Quite often in the Southwest the rain clouds come but the rain itself evaporates before hitting the ground.  Virga.
We need the moisture.  As of Friday morning, June 1st, 2012 NO fires of any kind are allowed even in campgrounds in the Kaibab National Forest.  Smoking is limited to buildings and vehicles.  Please be careful with fire wherever you are.  Know what the conditions are.

To view more skies from around the world go to Sky Watch Friday by clicking here.
If you shop at Amazon please consider clicking below for the Amazon website. As an Amazon Associate I'll make a few cents on your purchase(s) at no extra cost to you. Put a few pennies in the winter travel kitty. Thanks for helping out.

Geogypsy is a participant in the Amazon Services LLC Associates Program, an affiliate advertising program designed to provide a means for sites to earn advertising fees by advertising and linking to amazon.com