After two nights in a row of fantastic dinners at the Grand Lodge, I won't have to eat for a week.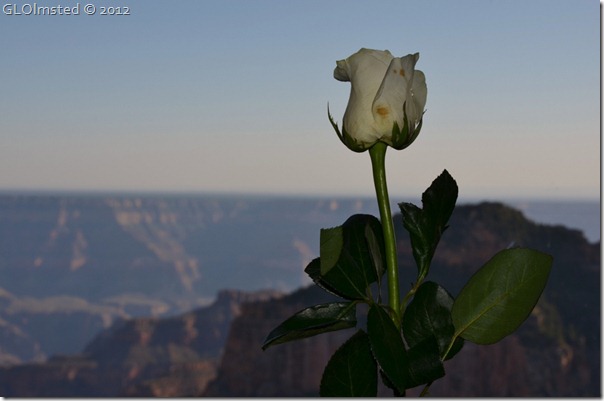 Mother's Day Sunday each lady received a white rose.  Such a special touch.
Forever Resorts concessionaire at the North Rim put on two shake-down dinners, one for their own employees Sunday night and again for National Park Service staff Monday.  I went as Mike's guest and he as mine.  This is a good opportunity for the staff to practice working together, it's a large staff and very efficient.  Food presentation speaks for itself and the flavors these extraordinary chefs blend together melted in my mouth.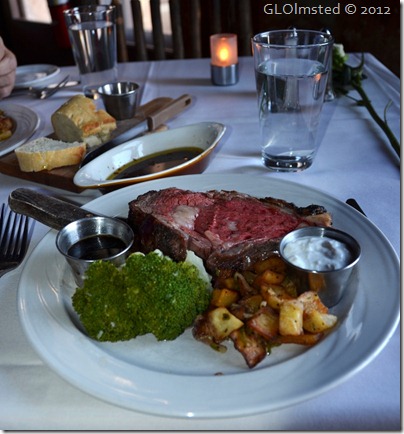 First night, starting with fresh bread and a sun-dried tomato with olive oil dipping sauce followed by prime rib with jalapeno potatoes served with broccoli and cauliflower.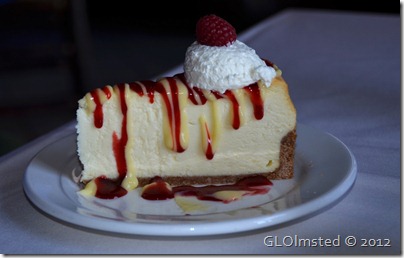 Cheesecake for desert.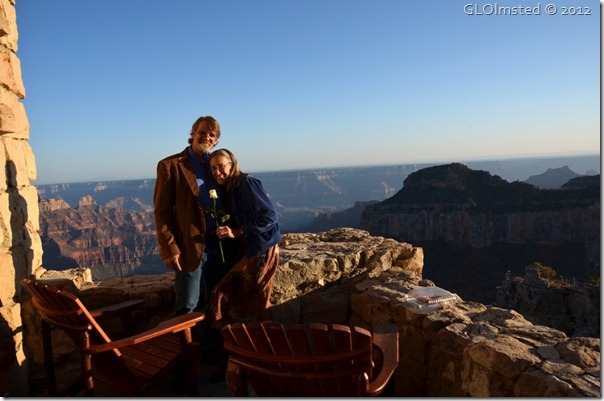 We even dressed up for the occasions.  Sorry no pic the second night, but we had on different outfits.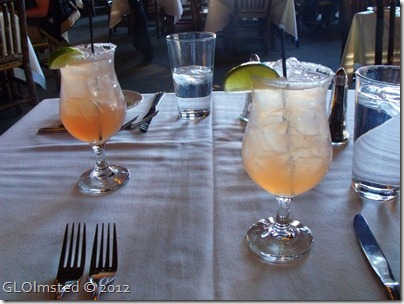 Alcohol served second night, can you say prickly pear margarita.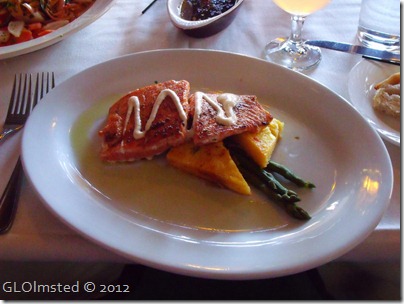 And for dinner, Alaskan Coho Salmon, polenta and asparagus, plus extra sauce, for me.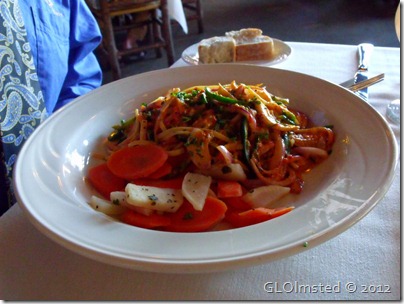 Mike had a linguini with some kind of fancy sauce served with glazed carrots and turnips.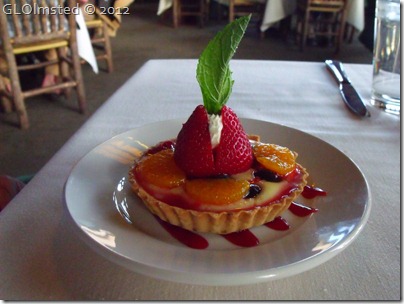 And for desert the in-house made berry torte in a custard for Mike.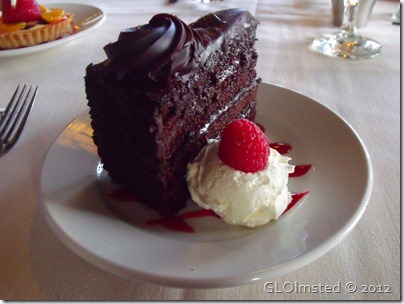 I needed a chocolate fix with the layered cake, which Mike had to finish.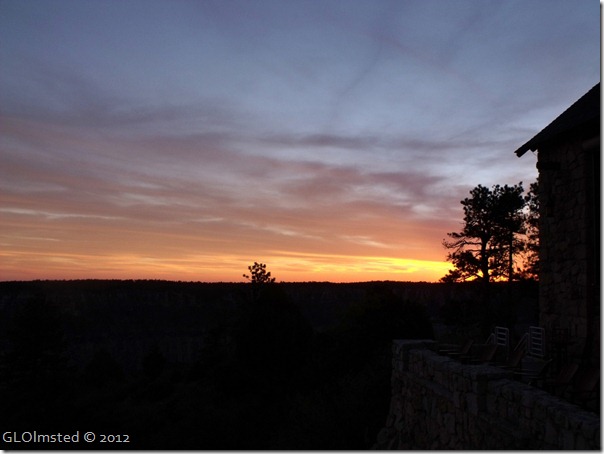 Topped off by a gorgeous Grand Canyon sunset.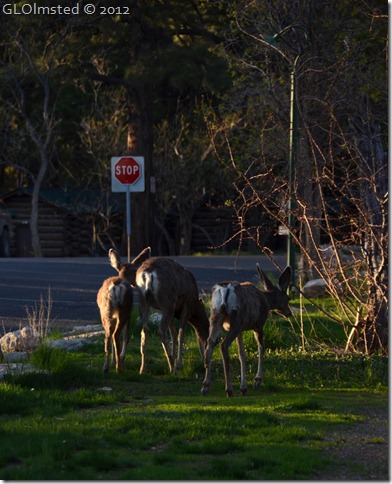 And seeing the mule deer on the way back to the parking lot.
Today we opened at 7am.  Come and see the Greatest Earth on Show.  And don't forget to make dinner reservations at the Grand Lodge.  You'll enjoy every mouthful.
If you shop at Amazon please consider clicking below for the Amazon website. As an Amazon Associate I'll make a few cents on your purchase(s) at no extra cost to you. Put a few pennies in the winter travel kitty. Thanks for helping out.

Geogypsy is a participant in the Amazon Services LLC Associates Program, an affiliate advertising program designed to provide a means for sites to earn advertising fees by advertising and linking to amazon.com