Making a list, checking it twice….  As most of you know, I'm a list maker.  But right now, there's nothing on my list.  Not even for Christmas because I don't need anything.  The gift of giving happens any time of the year.  Besides, my lists usually include where to travel next.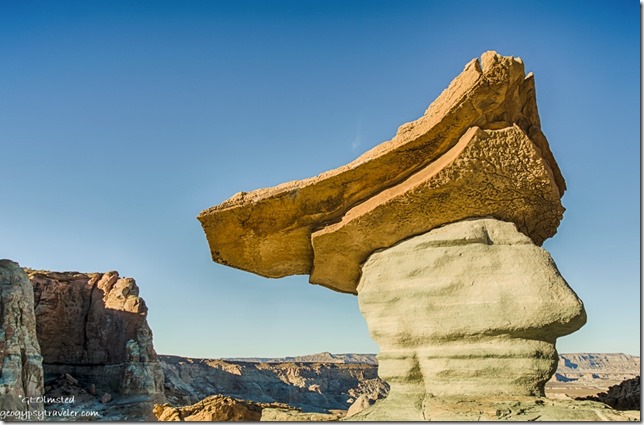 Toadstool at the Rock Factory, Utah
Yet traveling after six months of working was interrupted by getting sick, which was certainly not on my list.  Like the first plan to visit national parks and natural areas in southern Utah.  I may be really sorry to not get to see some of those places if the current Potus and his cronies get their way.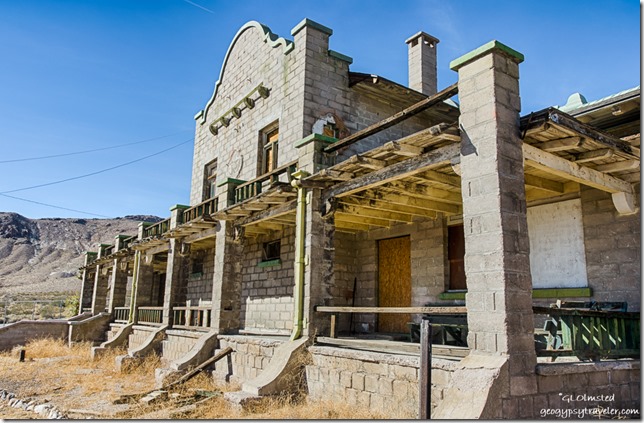 Rhyolite train depot
As fall slipped away I made another list with places near the northern Arizona and New Mexico border.  Why didn't that happen?  I ran home to Yarnell to continue recovering from diverticulitis.  After a few weeks I  headed to Alabama Hills to meet up with a friend and visited Burro Creek and Kelso Dunes along the way plus Death Valley and the Rhyolite ghost town on the return to Yarnell.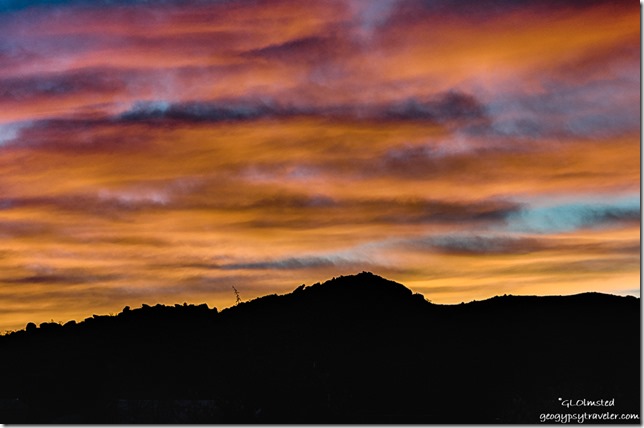 Evening view over the Weaver Mountains Yarnell, Arizona
My dearest friend Berta has been spending time in Portland supporting her daughter who was recently diagnosed with stage 1 breast cancer.  She's going to be alright.  They are both going to be alright.  And so will Berta's cat Sierra because I'm hanging out in Yarnell kitty sitting.  Not a bad place to be as I've mentioned before.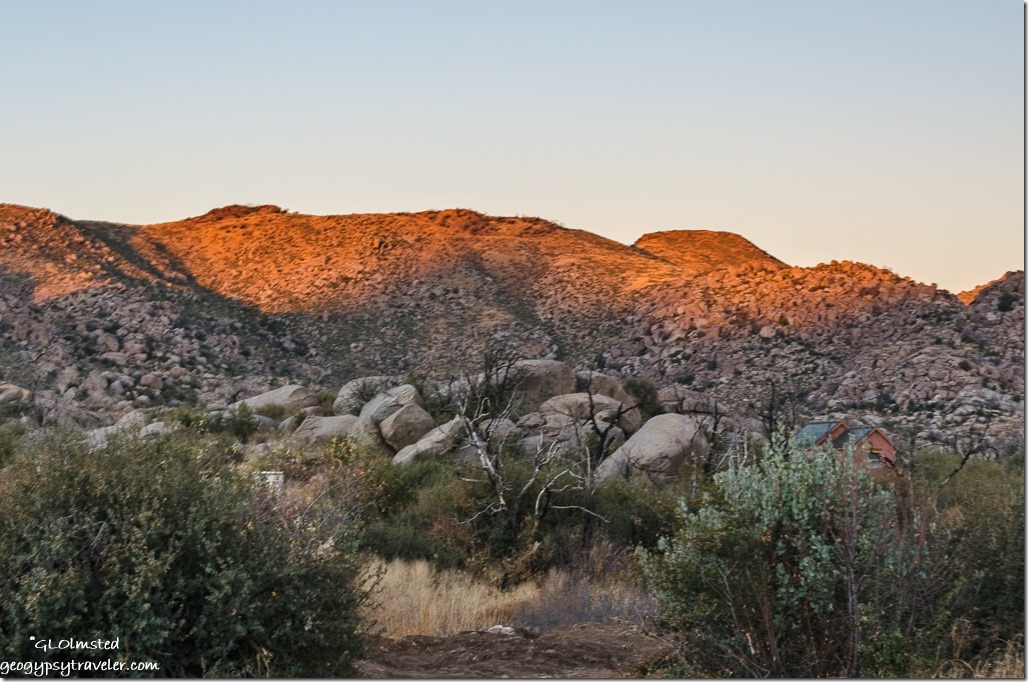 Morning light on the Weaver Mountains
It's all cool because I have plenty to keep me busy and I'm REALLY good at wasting time online, especially Facebook.  Am I the only one?
It is very fun to have a pet but I'm not looking for a full-timer.  Sierra is a really good kitty.  We've bonded.  At first she stayed in her own house overnight and I let her out in the morning and afternoon.  Sometimes she visited me in the camper and some evenings I watched TV in the house with her on my lap getting brushed and petted.  I know she misses Berta, but my part time attention will have to do.  You know how cats are?  Or maybe you don't know any more about cats than I do.  It's been decades since a cat owned me.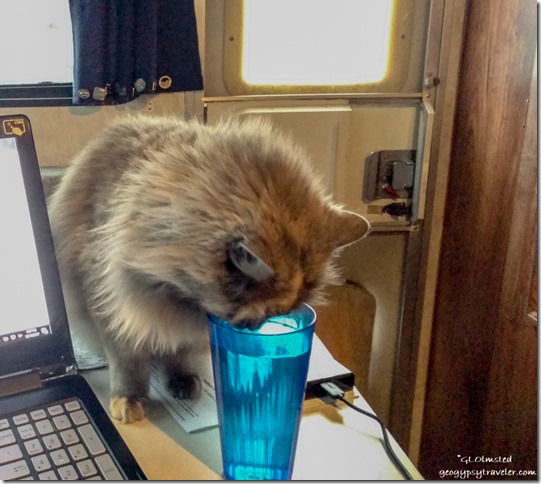 Eventually Sierra came to my tiny house and decided not to leave.  So it's easier to move her stuff—cat pan and food—than all my stuff.  The first two days after she moved in she barely left the bed and didn't want to go outside.  Then she went out but knew where to return and even knocked on the window between the truck cab and camper to come back in.  Darn smart.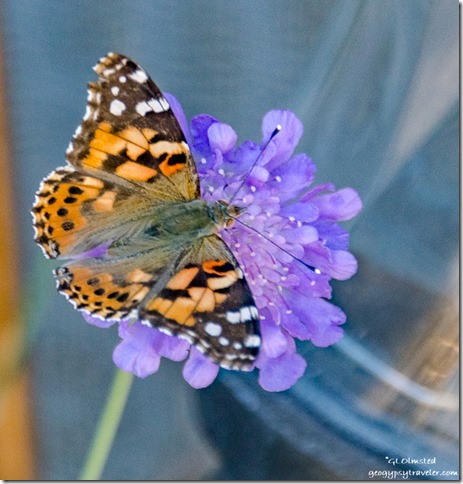 I watered flowers and look what showed up

Berta returns home late Christmas Eve, just before Santa.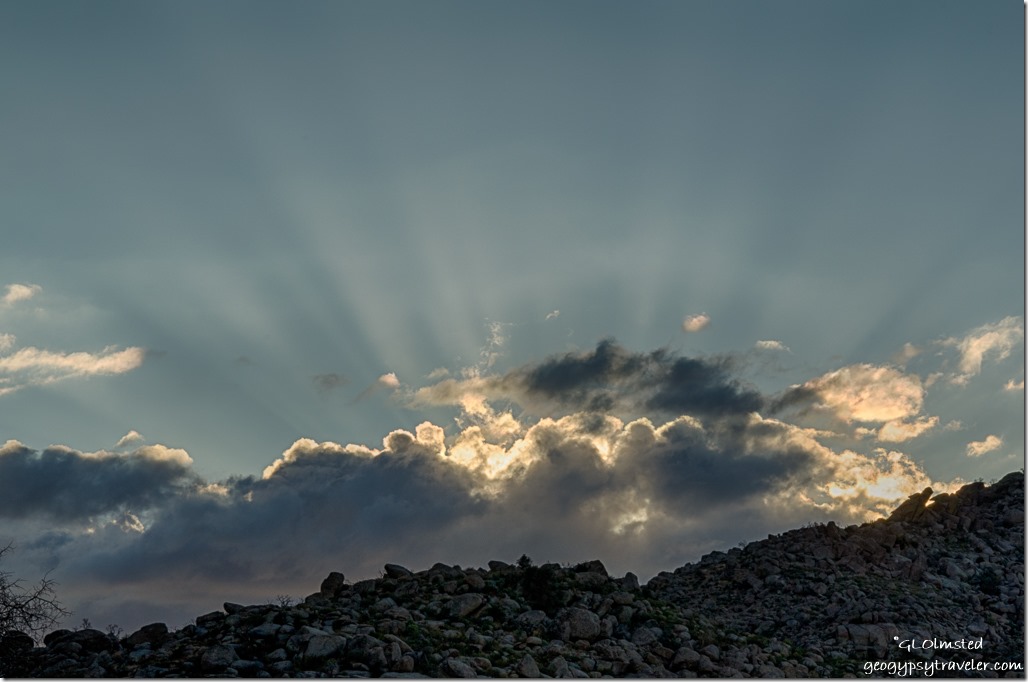 I plan to be here, or pretty close by, through the holidays.  I don't like to travel over holidays anyway.  There's really nothing on my list until possibly early January and definitely 20-28 in Quartzsite.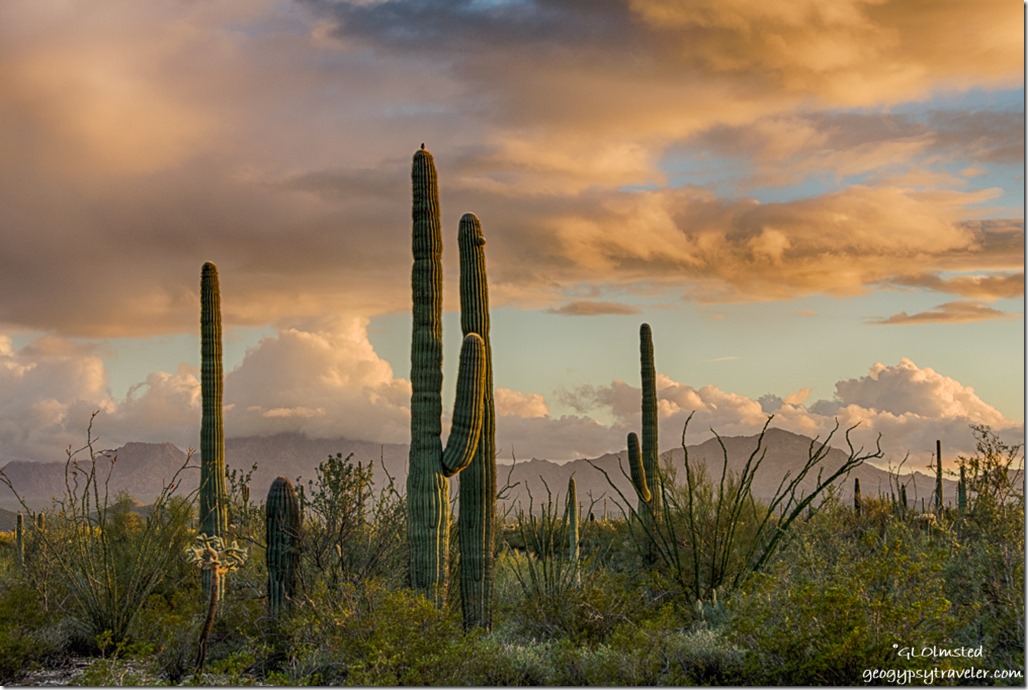 Sonoran desert somewhere, Arizona
OK, that is not to say there is absolutely nothing on my list.  The travel list is exceedingly long and always growing, thanks to a lot of you for ideas.  I long to return to South Africa.  Anybody up for that in February or March?
March

November
Plus always on my list is labeling photos.  I'm labeling from a March visit to Alabama Hills and recently wrote about the November visit.  I'd really like to catch up to real time but realistically, I take WAY too many photos and am currently nine months behind.  The fun of that is re-living those experiences.  Plus I share every 100th photo labeled on the Geogypsy Facebook page.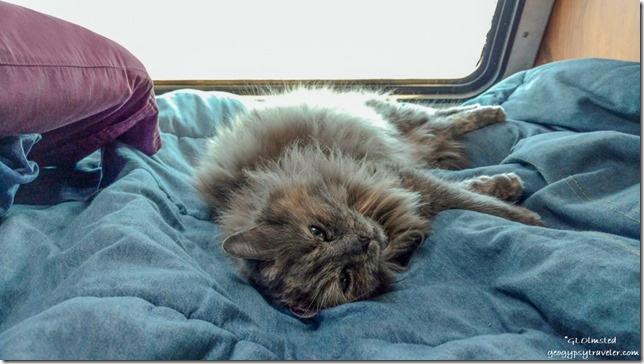 So whether you're making a list or not, may you enjoy the holidays!
_________________________________
PS: I still have a few 2018 calendars available for $20 including shipping in the USA.  Just click the calendar picture on the sidebar and let me know how many you want shipped to where.  I can guarantee they won't arrive before Christmas.