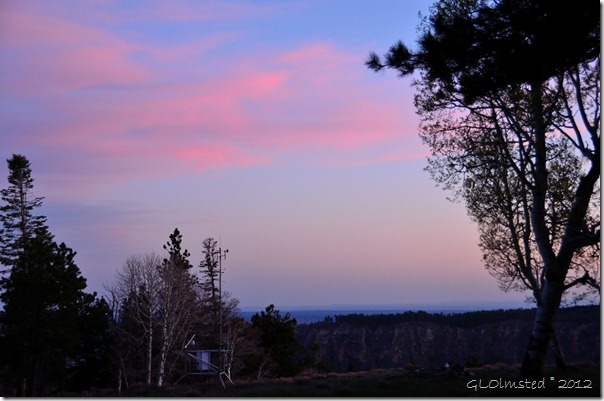 After a delicious and delightful dinner at FabGrandmas this rosy sunset over Transept Canyon bid us goodnight.
Don't forget to watch the Supermoon, or perigee moon, Saturday night.  Because the moon is the nearest to earth for the year it could appear 14 percent bigger and 30 percent brighter than other full moons of 2012.  So go out and howl at the moon.  And maybe take a photo or 200.

In the mean time check out skies from around the world at Sky Watch Friday by clicking here.