May 18, 2016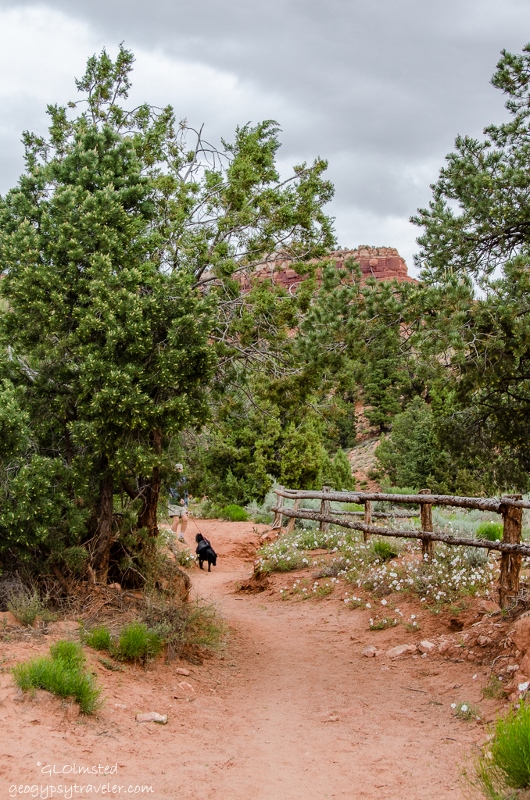 Over my last three day weekend visiting Bill we took Sasha for a walk on the local Bunting Trail which was filled with blooms.  Spring comes earlier at this lower elevation than the North Rim along with some different flowers blooming.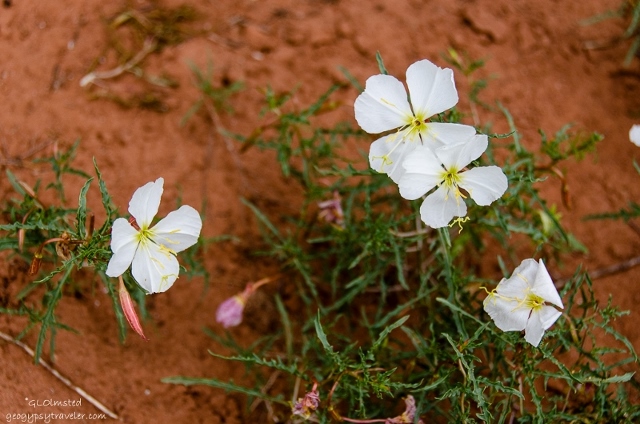 The Primrose dotted the orange landscape with white, and pink as the blooms fade.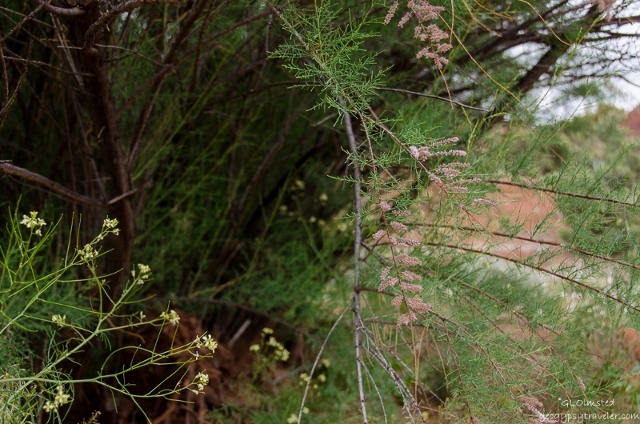 The Bunting Trail follows close to a dry wash, unless there's been rain and then the trail is too sloppy to walk.  Yet all the moisture helps bring out the flowers.  And also the Tamarisk which is an invasive species found all over the Southwest.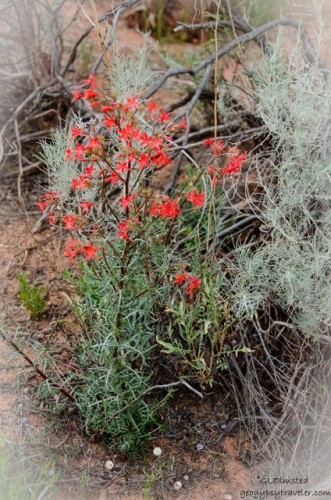 The bright red Skyrocket really stands out against the rather gray-greens of the desert vegetation.  I'll see this blooming during the summer on the North Rim.  Notice the tiny mushrooms at the base of the Skyrocket.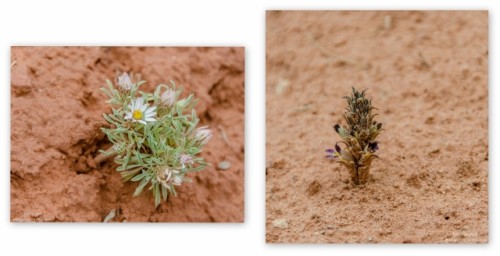 Some of the flowers are really tiny like the Stemless Daisy and Spike Broomrape which were no more than three inches tall.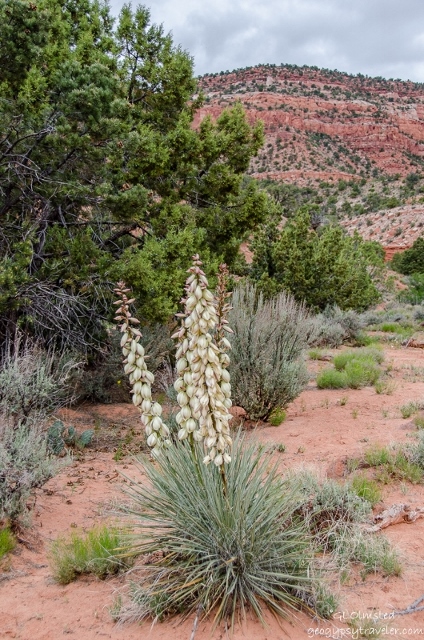 Other blooms like the Broadleaf Yucca reach for the sky.  If you ever find yourself thirsty along a desert trail the yucca flower petals are full of moisture and good to munch on.

Although you must be careful of spines, the flowers on the Prickly Pear and Beavertail cactus are also edible as is the delicious sweet fruit they produce late in the summer.  You might be able to see a tiny bee in the yellow flower gathering pollen.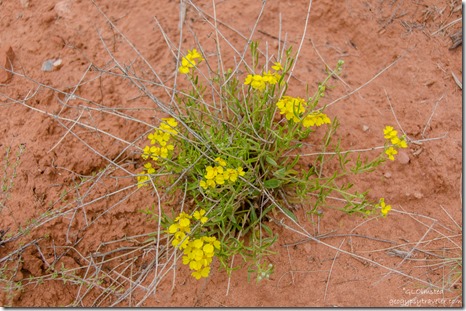 I'm still learning the names of many of these low elevation desert flowers and think this is some kind of Wallflower.  Feel free to chime in if I'm wrong.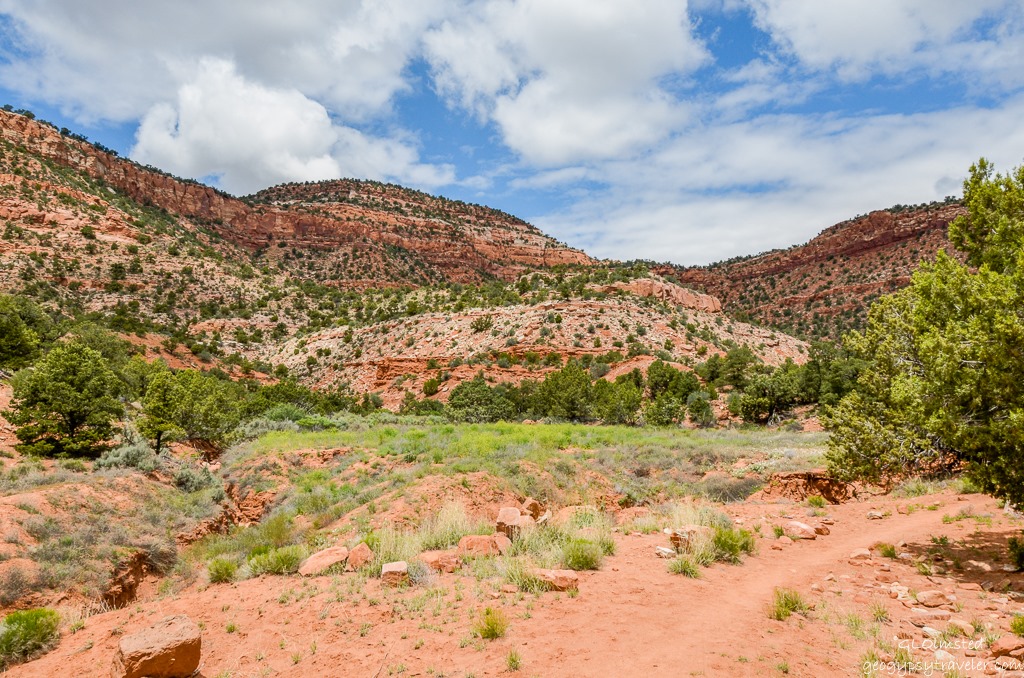 One of these days we'll actually hike up into the cliffs where there are petroglyphs.  Of course Bill has been there before but at my lollygag speed it could take all day.
Due to a weak, or non-existant, signal I'm loading smaller images and wondering if the page loads faster.