March 1, 2017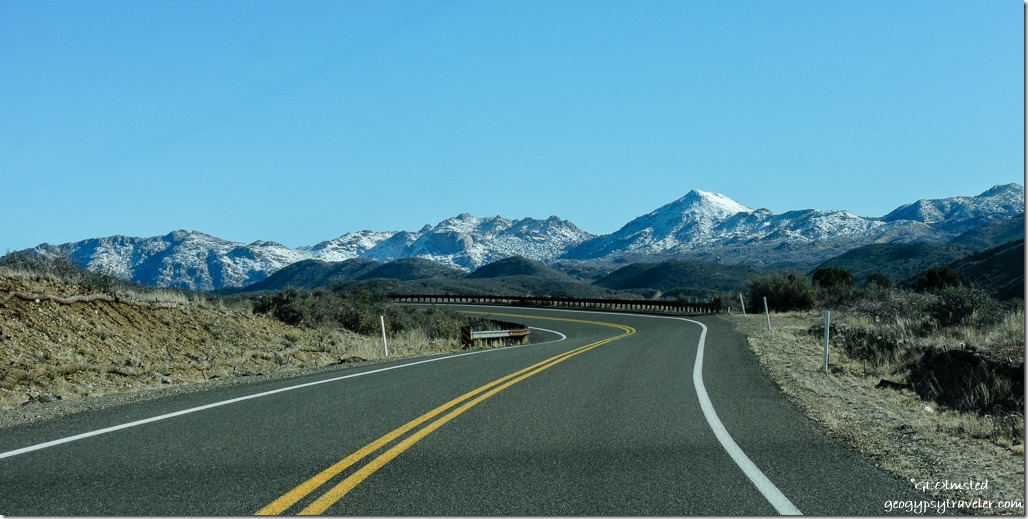 This, is why I wanted back to the desert so it was totally worth the five hour (long to me) drive to Valley of Fire State Park, Nevada.  Why there?  Well, Nina, a fellow Ranger who I hadn't met yet would be there and it's a gorgeous place.  Plus Sandee was only an hour away in Las Vegas after a marathon and had never been to Valley of Fire so I convinced her to join us.  That didn't take much.  And she was the first one there to claim our campsites.  Seems this has been a winter full of meeting up with old and new friends.
When I left Kirkland around 9:30am the Bradshaw Mountains were dusted with white on the way to Prescott for supplies.  A thirty minute drive and two and half hours shopping.  Why does it always take me so long?  I only went to three stores.
From Prescott, State Route 89 north of Chino Valley tosses the truck up and down like a roller coaster which means slowing down way below the 65mph speed limit so the camper doesn't break.  Next, I couldn't wait to get off I40 west from Ashfork.  I don't particularly like to travel interstates on the best of days, but this stretch of freeway is in terrible condition with huge chuck holes that would swallow a VW.  Seems a lot of our highways are going to pot(holes).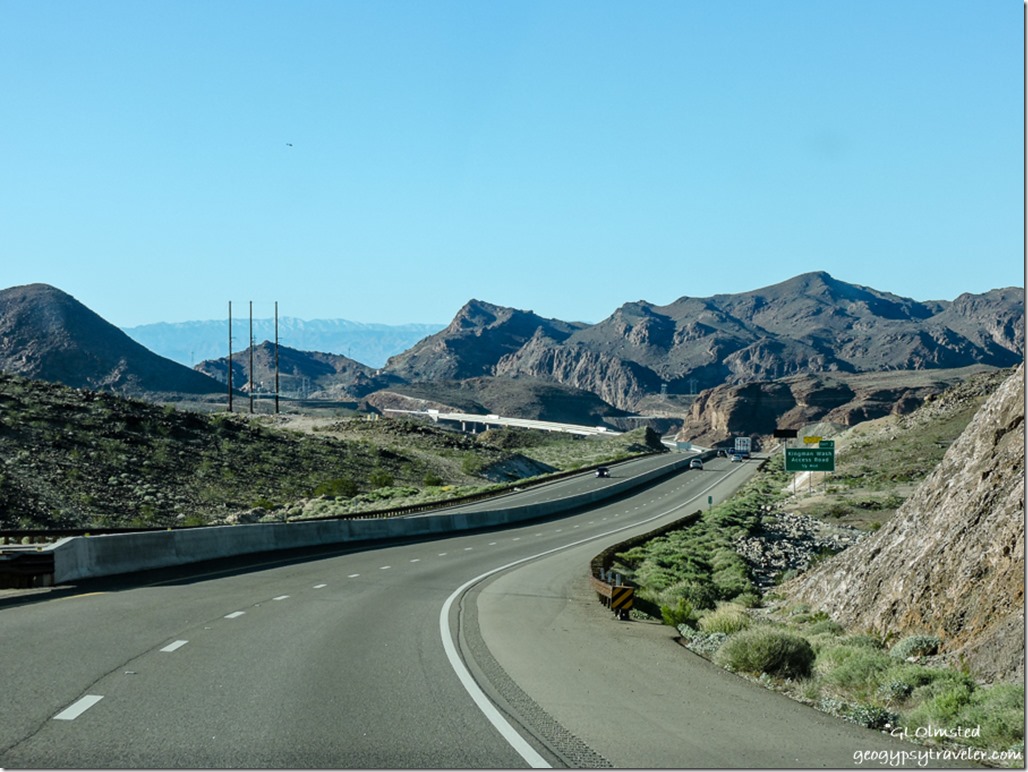 At Kingman I was relieved to turn north on US93 even with its cracked and flaky surface.  Thought I was going to drive over the Hoover Dam with its beautiful Art Deco architecture but instead was whisked over what I believe is the newer high bridge.  Been a while since I passed this way.  Did see a sign to the dam but figured I didn't have time.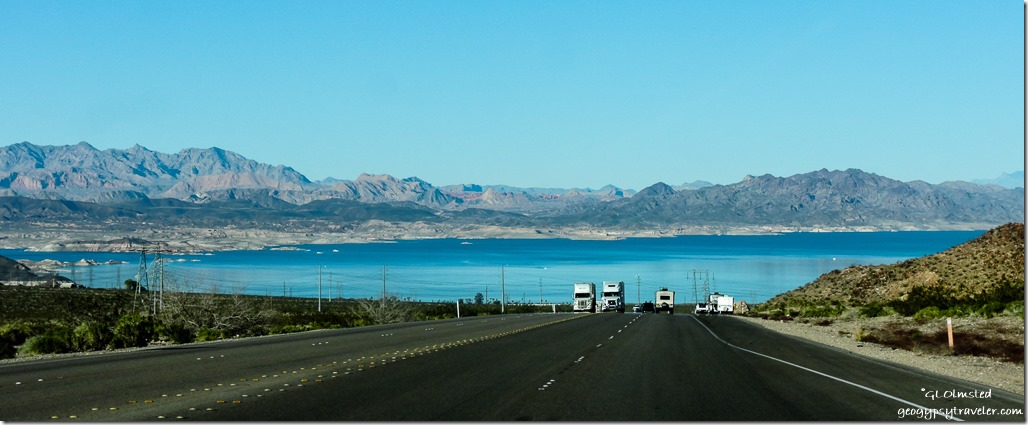 Drove a few miles past my turn off to Boulder City and fueled up as it's pretty remote at Valley of Fire.  As I drove back to Lakeshore Drive/UT167 I saw my first real view of the puddle called Lake Mead.  The light color on the far shore should be under water.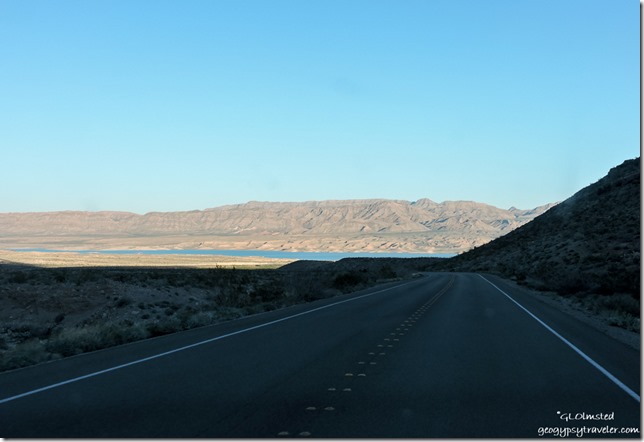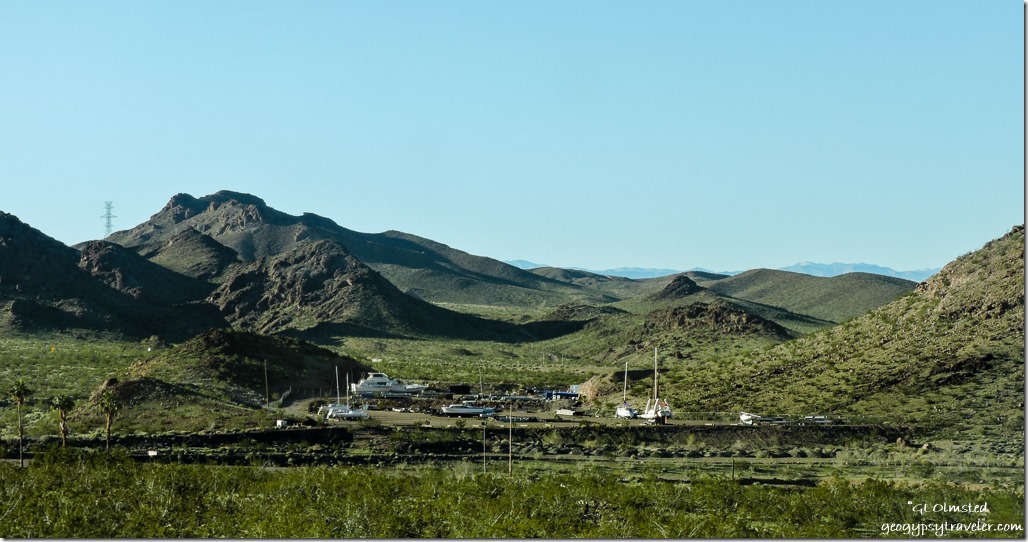 The "Lake" is rarely visible from the road being so far from shore.   One hundred forty feet below full pool.  Another idea gone astray.  If these deserts were meant to have lakes they'd have been there naturally.  Other than a distant view, most of the side roads to signed "beaches" aren't.  Instead they are high and dry along with the numerous boat docks and businesses.  Business has literally dried up.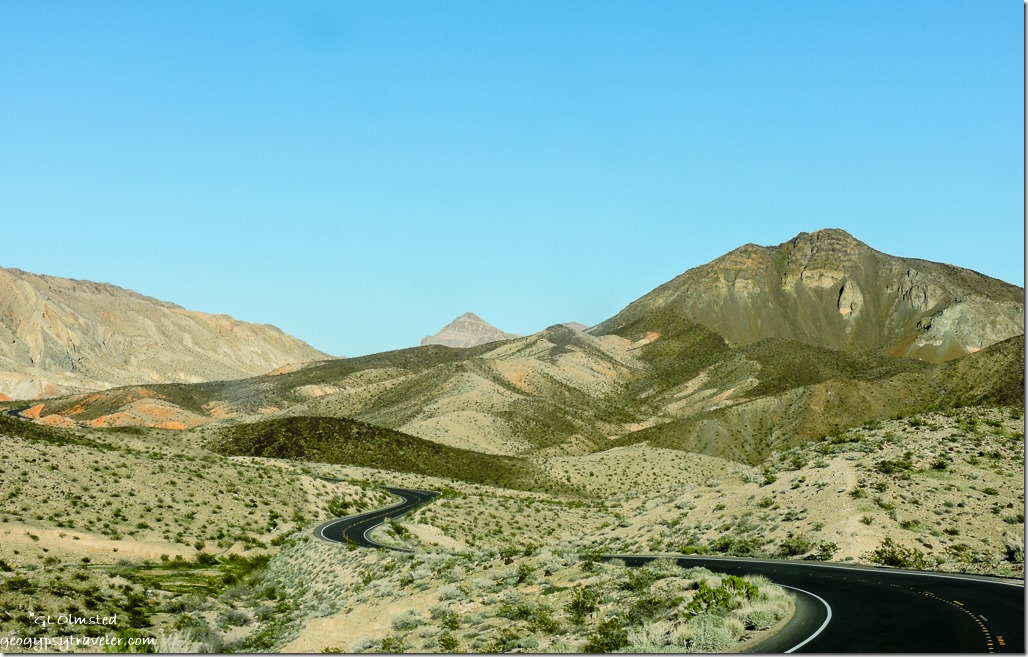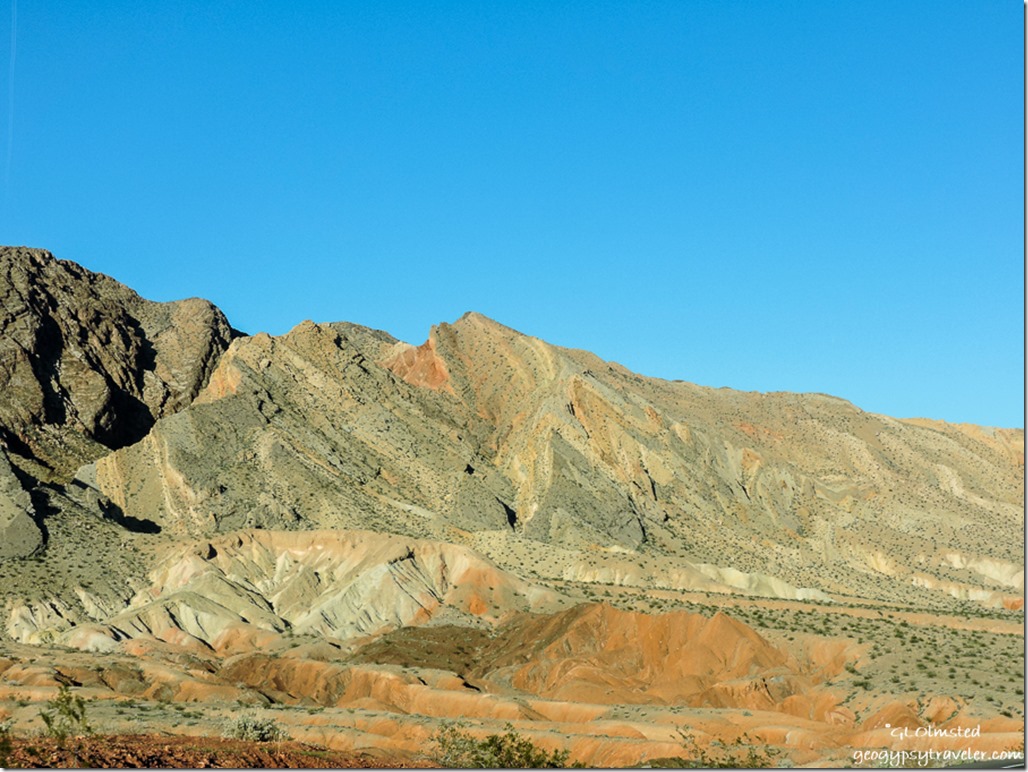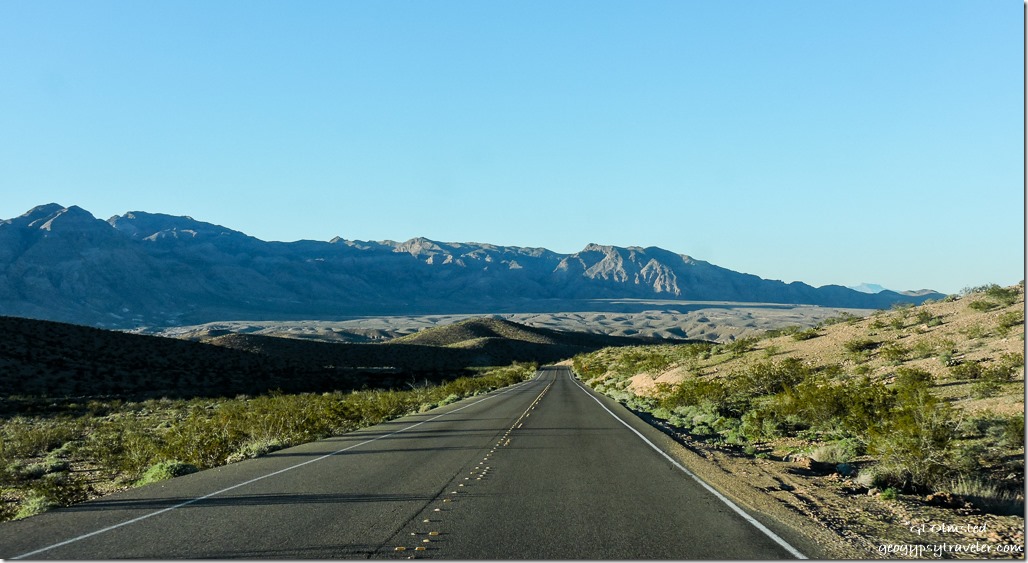 Yet the landscape is so geologically diverse.  At first rolling hills dotted with low desert scrub. Then towering cliffs of tilted, folded, and rippled sunset colored sandstone topped by shades of gray weathering limestone.  Suddenly, cresting the top of a steep hill a valley stretches below.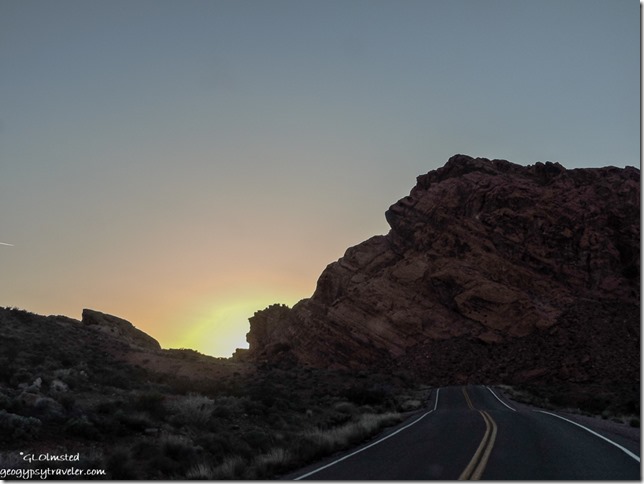 Do you see the face/head profile of an ogre, or is it just me?
Just before I turned west onto Valley of Fire Highway, and straight into the setting sun, I took advantage of a weak signal and sent a text to Berta letting her know I'd almost arrived.  I discovered during last year's visit there is very limited phone signal with nothing in the campgrounds.
Although I was arriving a little later than expected I knew from Sandee's morning text she had saved three campsites.  Didn't quite turn out that way.
Save
Save