October 2 & 3, 2017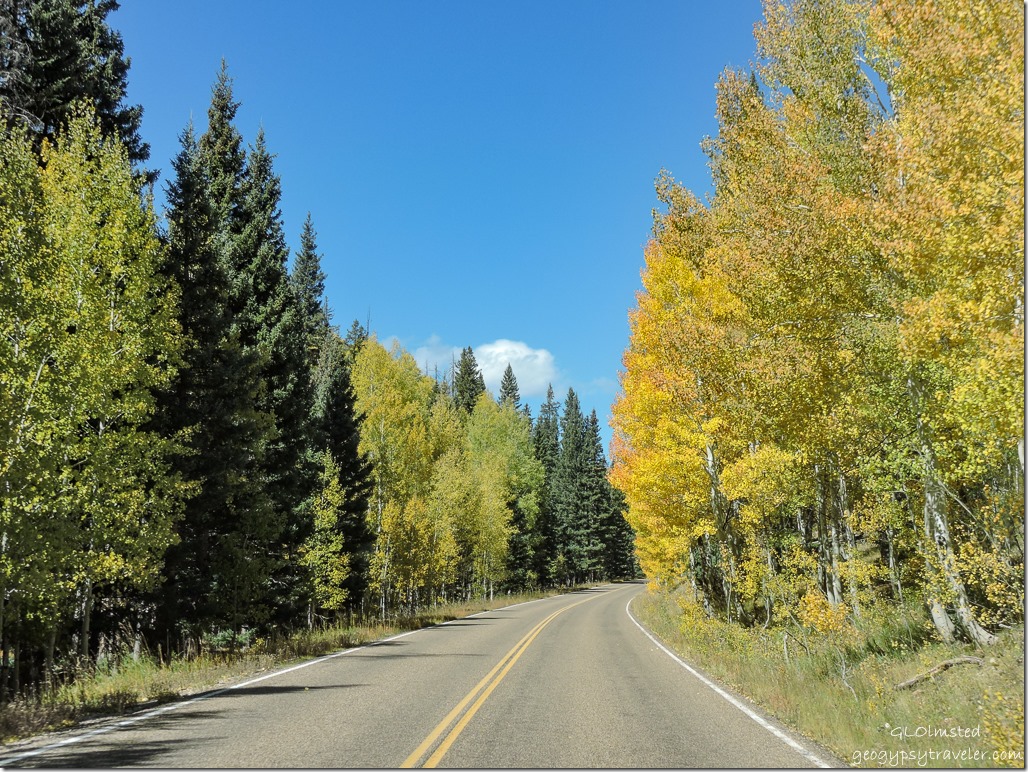 Yet another drive out of the park and into the forest on days off searching for more Fall color.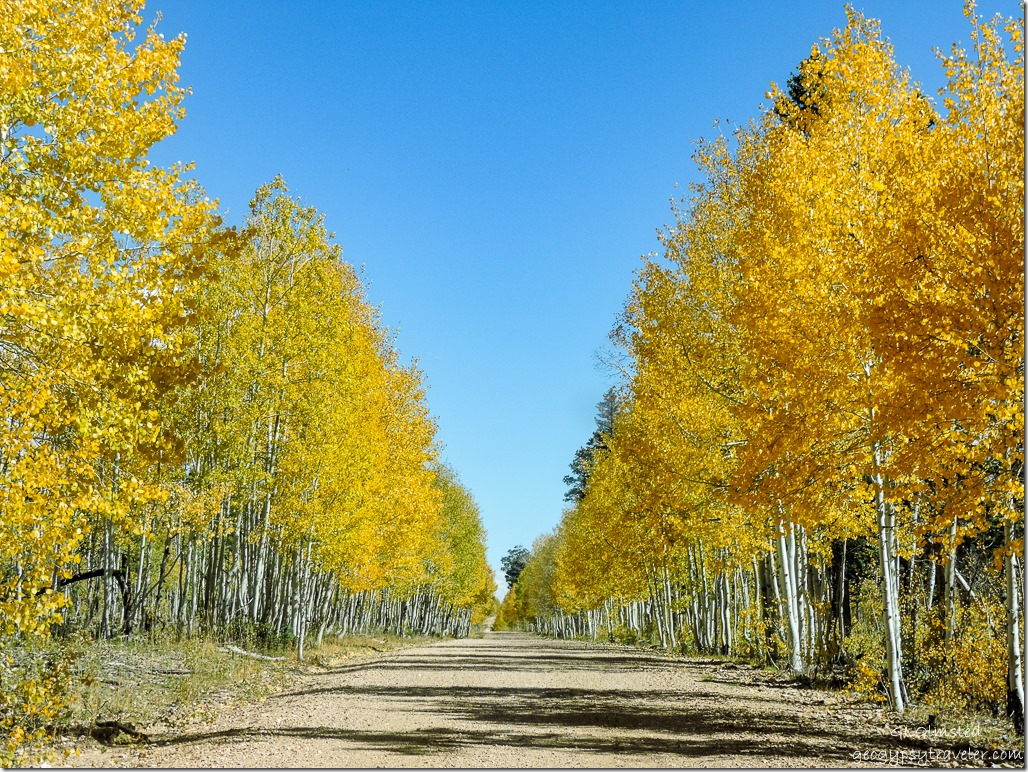 The neon yellow almost overwhelmed me.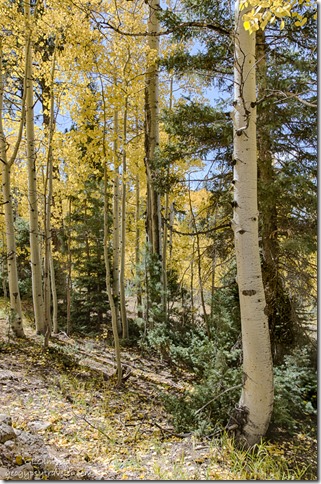 Had to stop and catch my breath, plus take photos of course.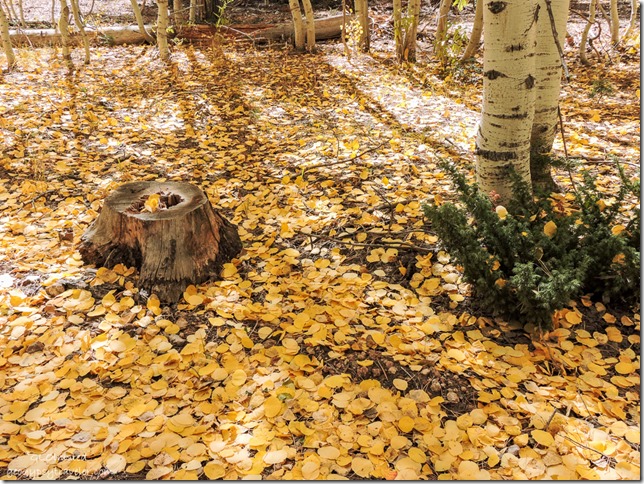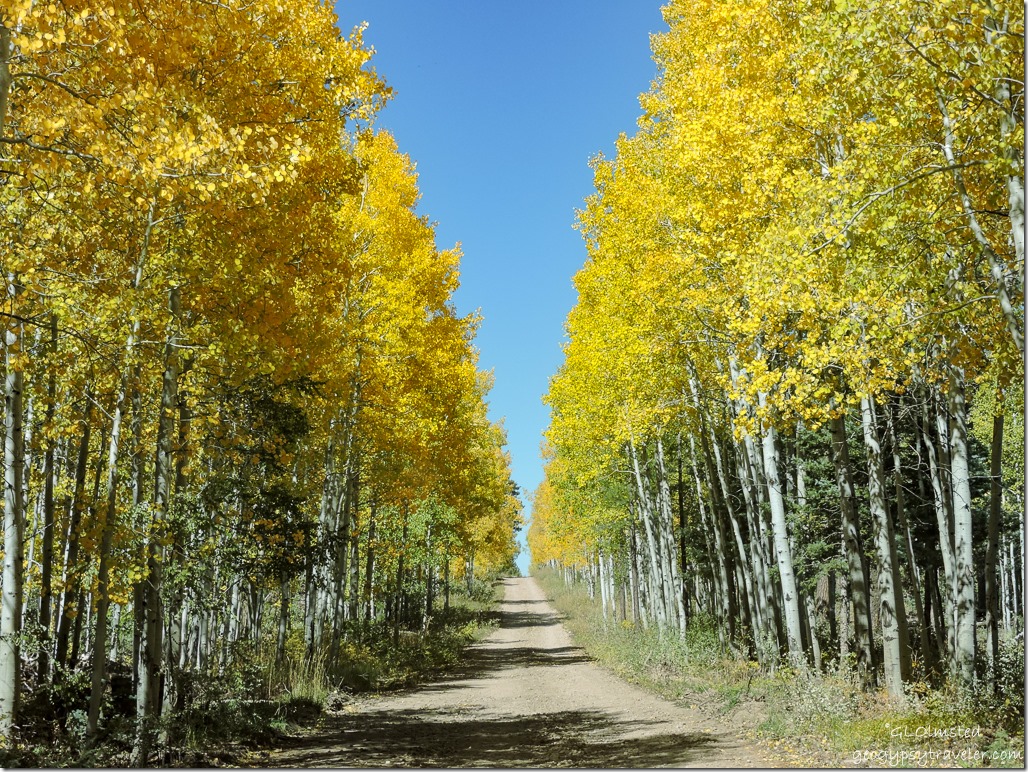 As the forest road narrows it feels like driving in a tunnel of gold.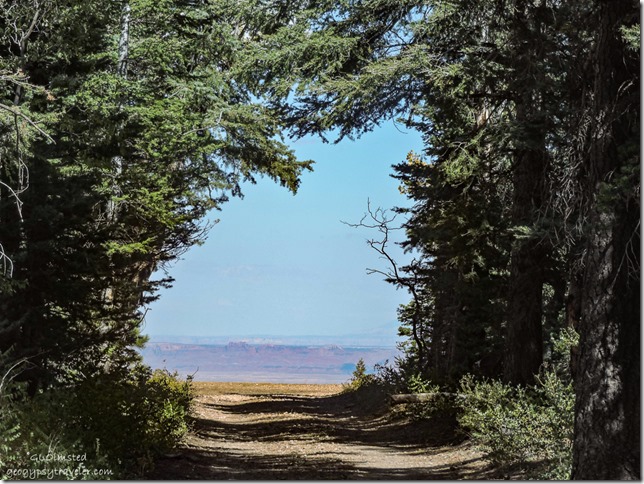 And then, the green tunnel.  Which marks the arrival to one of my favorite places to camp, Marble View, and a meet up with friends.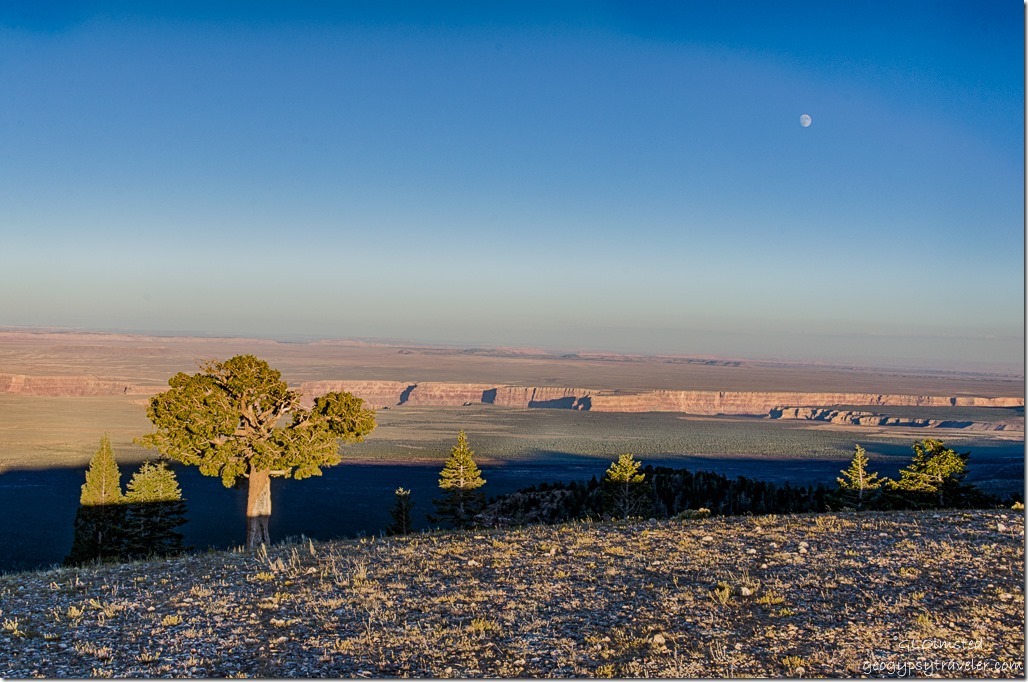 After a shared taco dinner we sat and chatted outside until sundown when the temperatures dropped and everyone disappeared into their respective campers.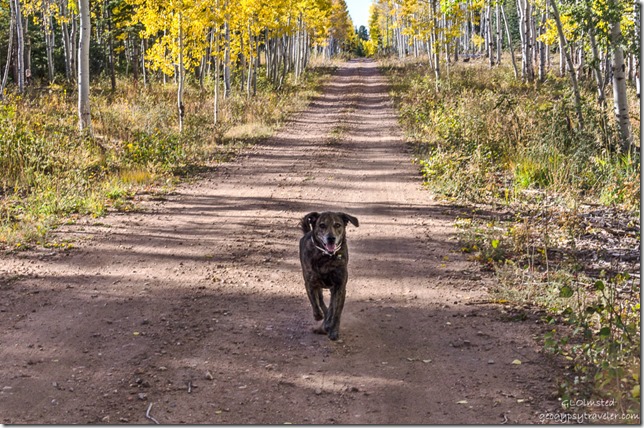 I set the alarm for sunrise but when I peaked out the window it looked rather soft and boring so didn't go out into the crisp morning.  Later some of us went for a walk.
Yet it was still relatively early when we all took off to further explore the forest for Fall color.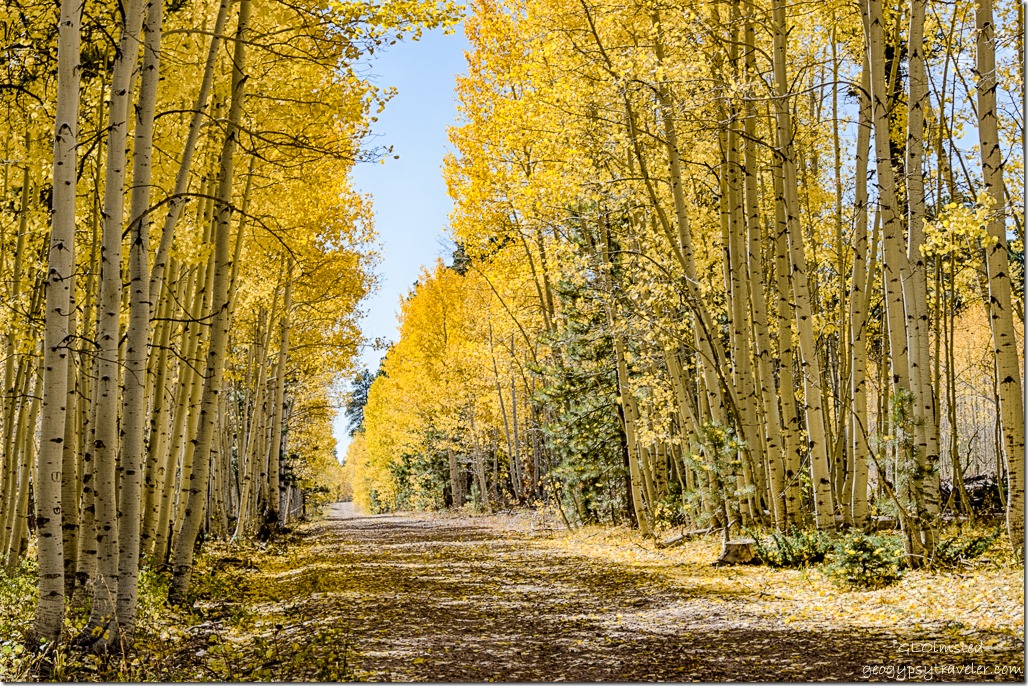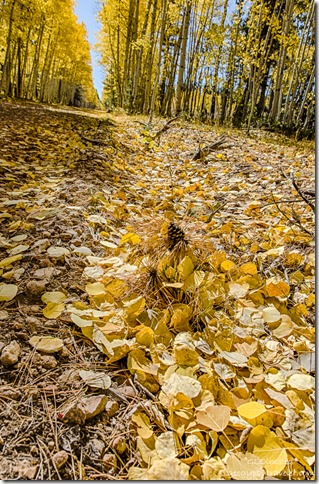 I tried repeatedly, and unsuccessfully, to capture the falling leaves.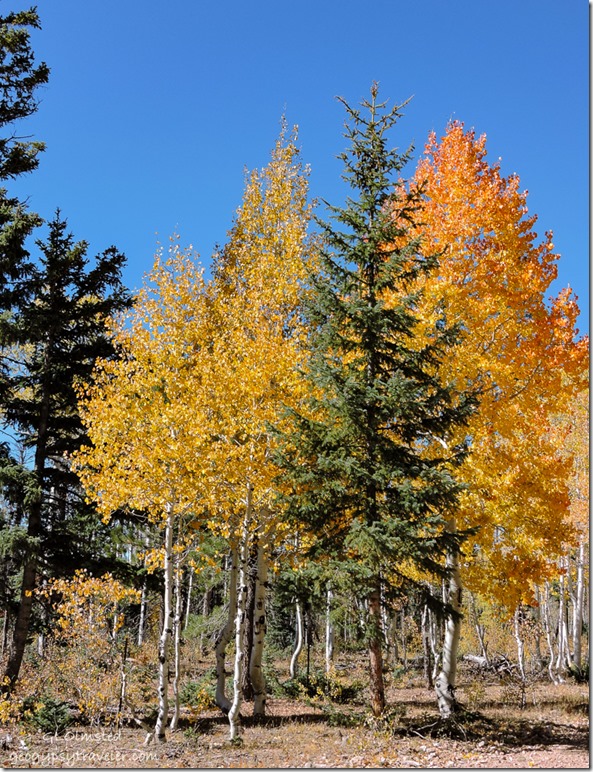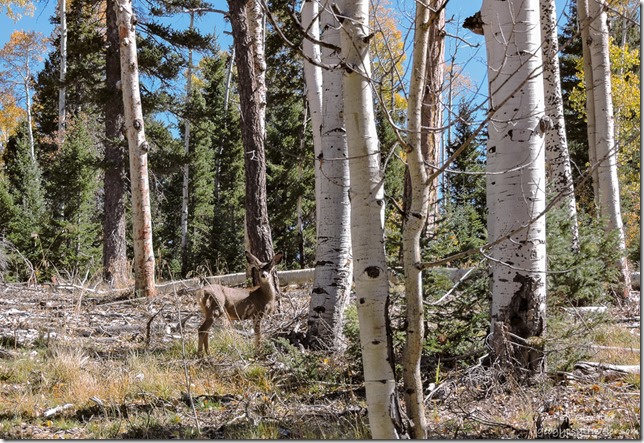 Several times I startled deer along the road, or they startled me.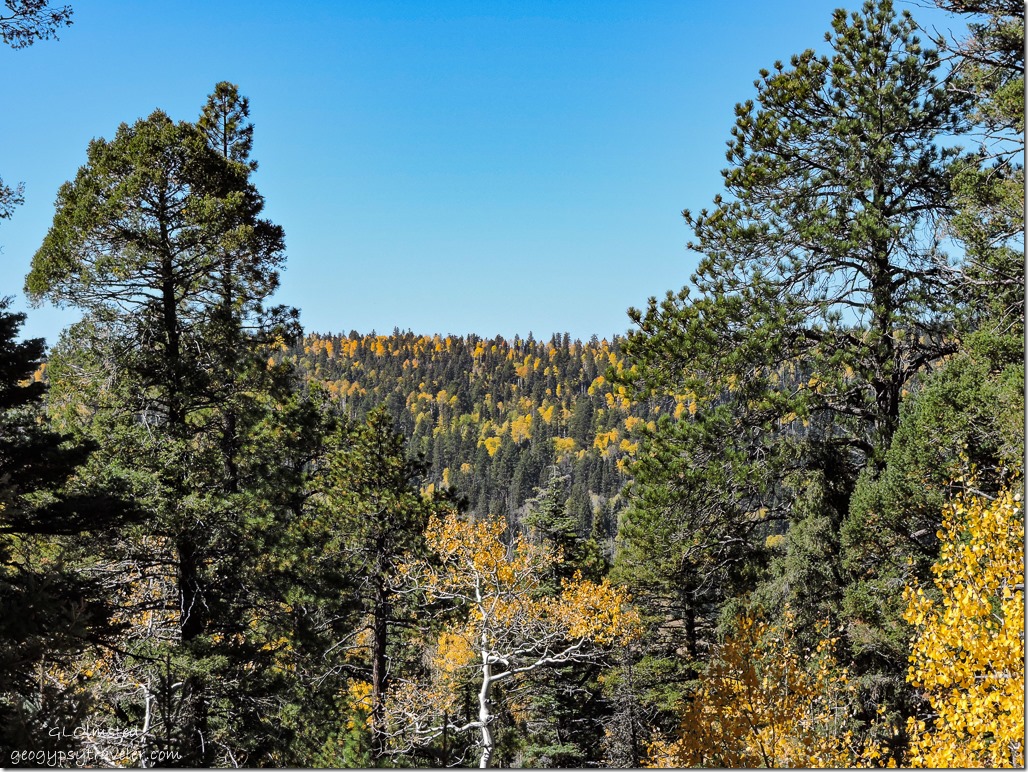 As I dropped down towards the main highway, hillsides of patchwork color showed through the dense forest.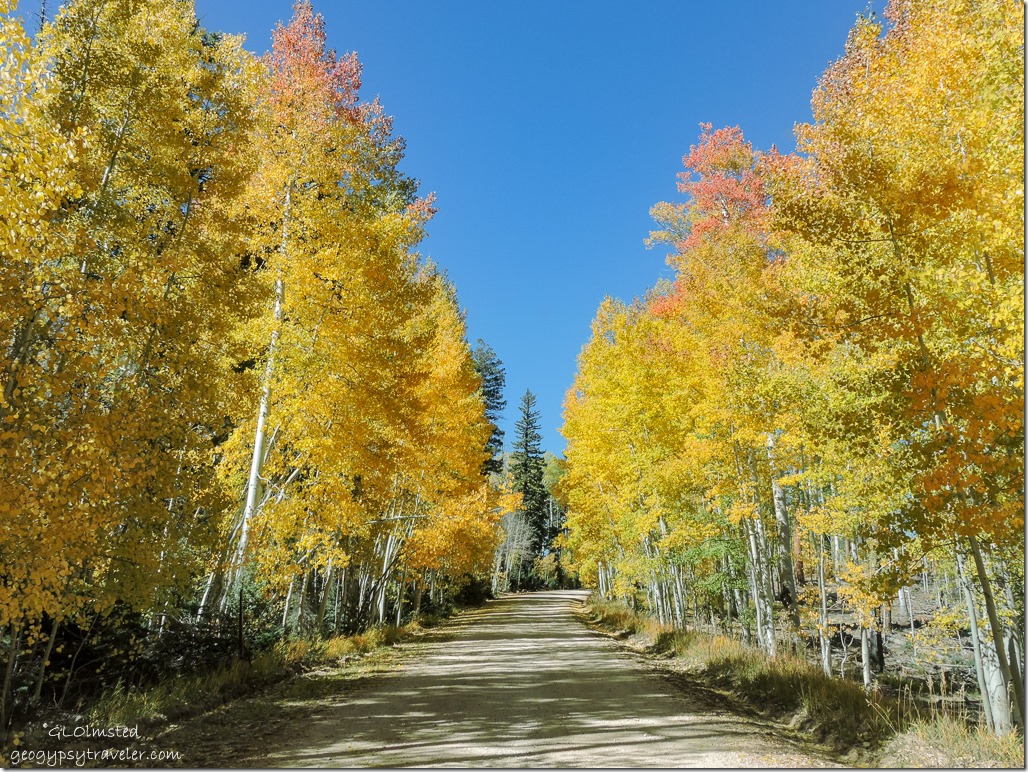 Some trees were tipped with a touch of peach.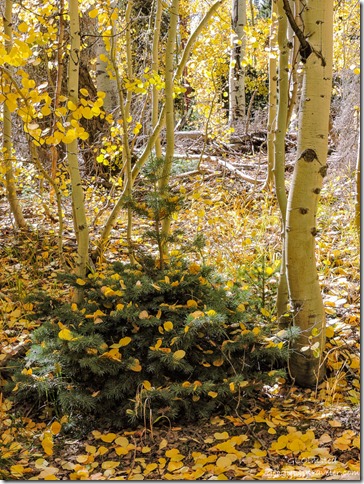 Small pines were decorated with the aspen leaves like ornaments of gold.

I went to Mile-and-a-Half Lake hoping for reflections of Fall color but the lake was barely there.  So I continued with a big loop drive through the forest with many stops along the way.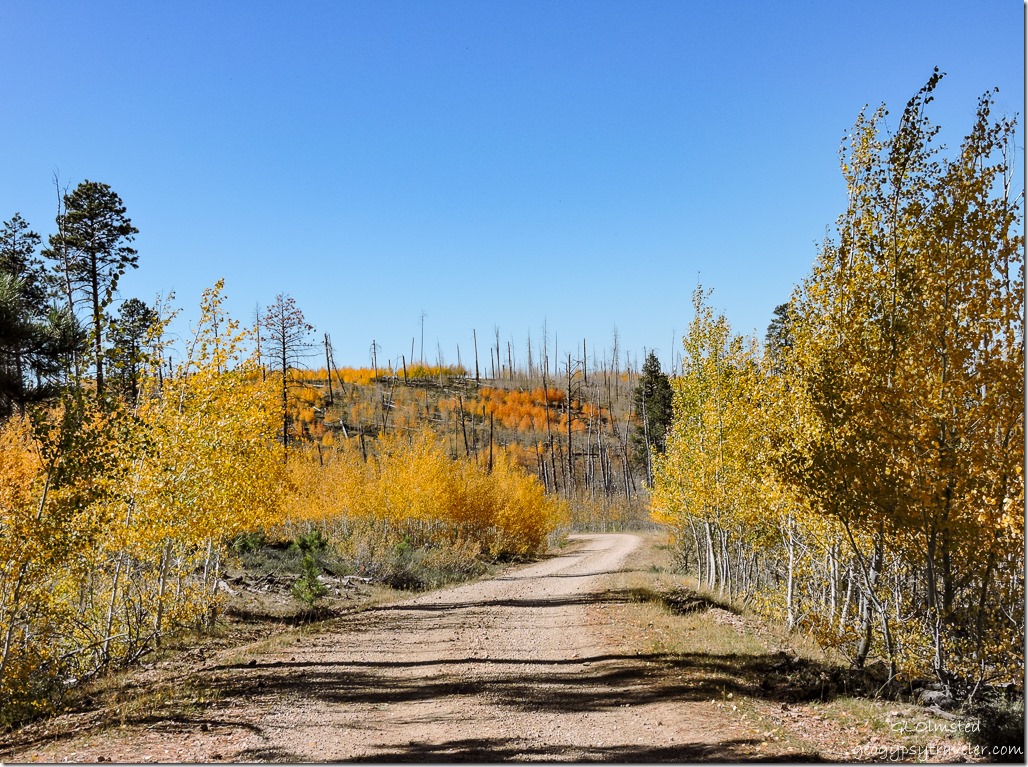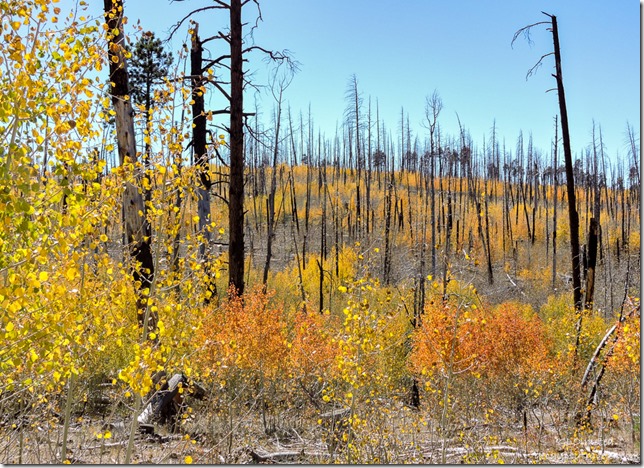 Found my way through the 2006 Warm Fire area with pockets of young aspen still showing off some Fall color.
Then back into the park and home.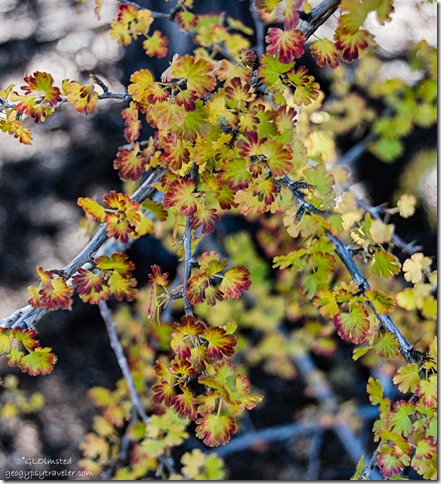 A week later and still a little Fall color but mostly brown and down.  Maples are fading except on the slopes below the rim.  Locust are now yellow.  And the currants steal the show with shades of green to yellow fringed with red.
Save