September 27, 2017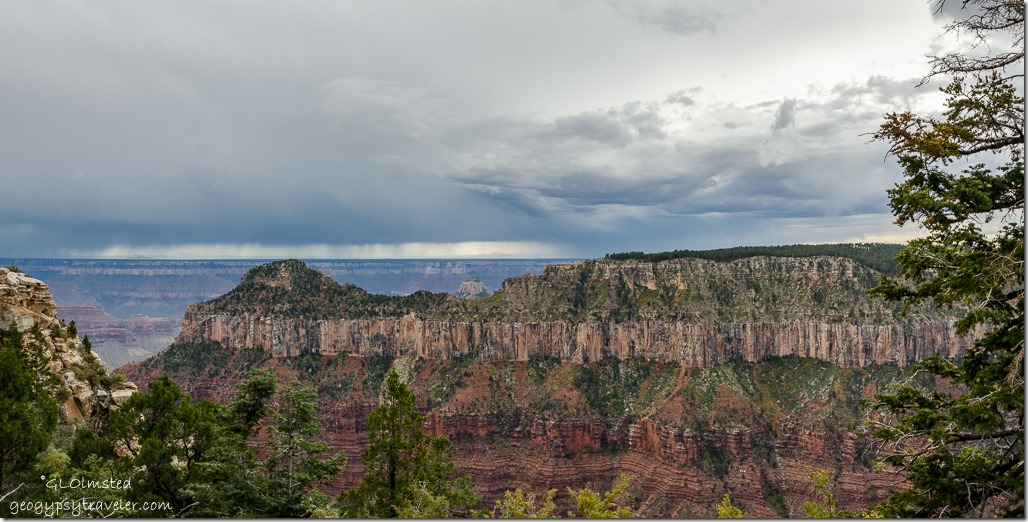 My first season of monsoon at Grand Canyon I wasn't keen on the rain though I do like thunder and lightning.  I really didn't know what to expect having grown up in the Midwest with all day, many days, hard rains.  And living in the northwest I adapted to months of mist and rain.  However it wasn't more than a few seasons before I learned to anticipate and embrace monsoon.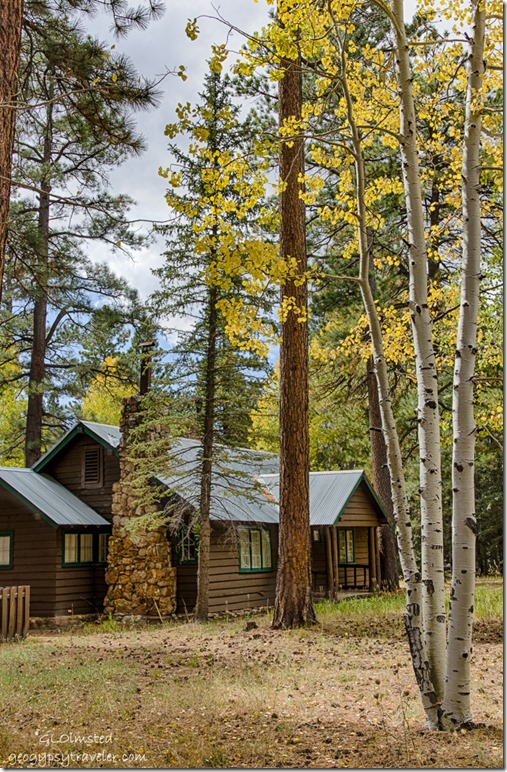 Second of two days off was time to do laundry.  I have to drive about a mile into the administration area which takes me past the original 1926 Ranger residence.  The golden aspen have called to me for years to take photos of this rustic cabin in the woods.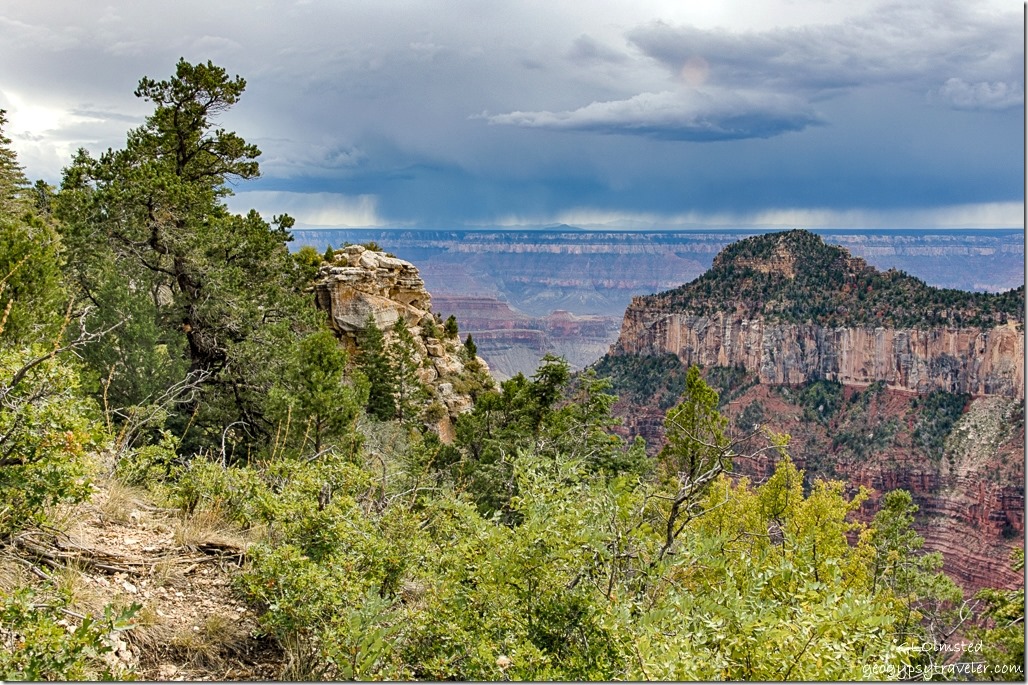 Finished with laundry for another three weeks (yea, I have enough uniforms to do that) I drove home past my previous parking place for the 5th-wheel with a view across canyon and saw a storm approaching over the South Rim.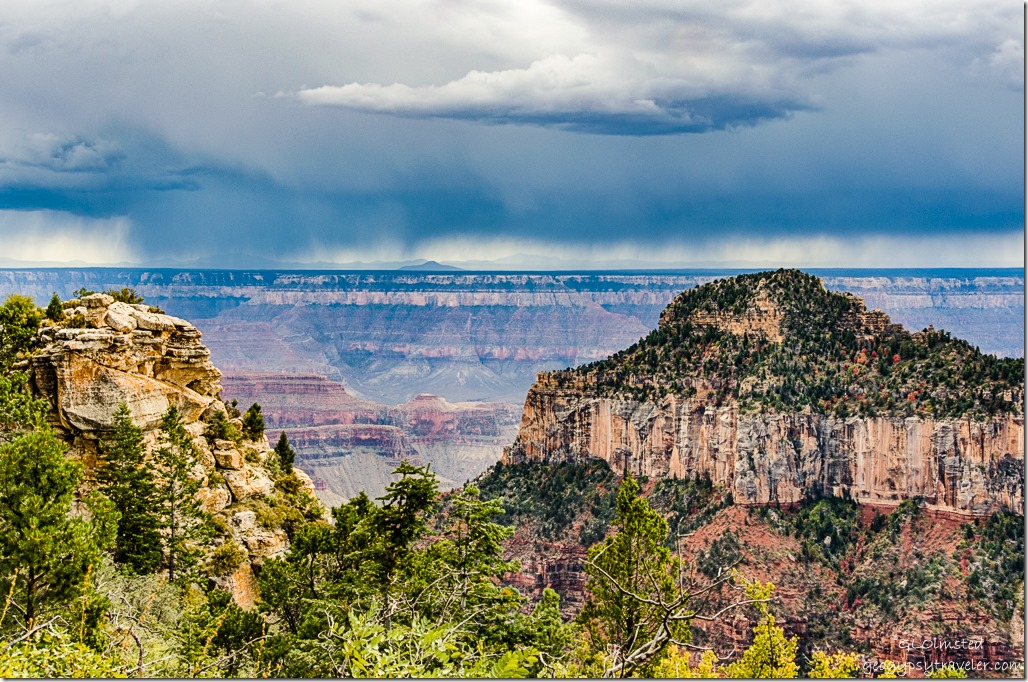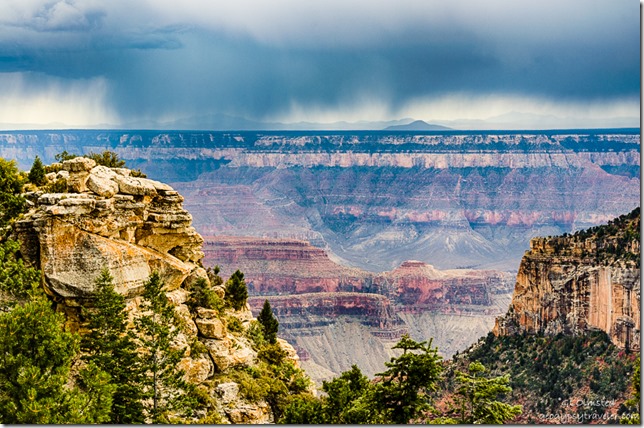 Maybe I've become a bit of a storm chaser but I knew this could be the last one of the season.  So when I got home, grabbed the camera and quickly walked three minuets to the rim.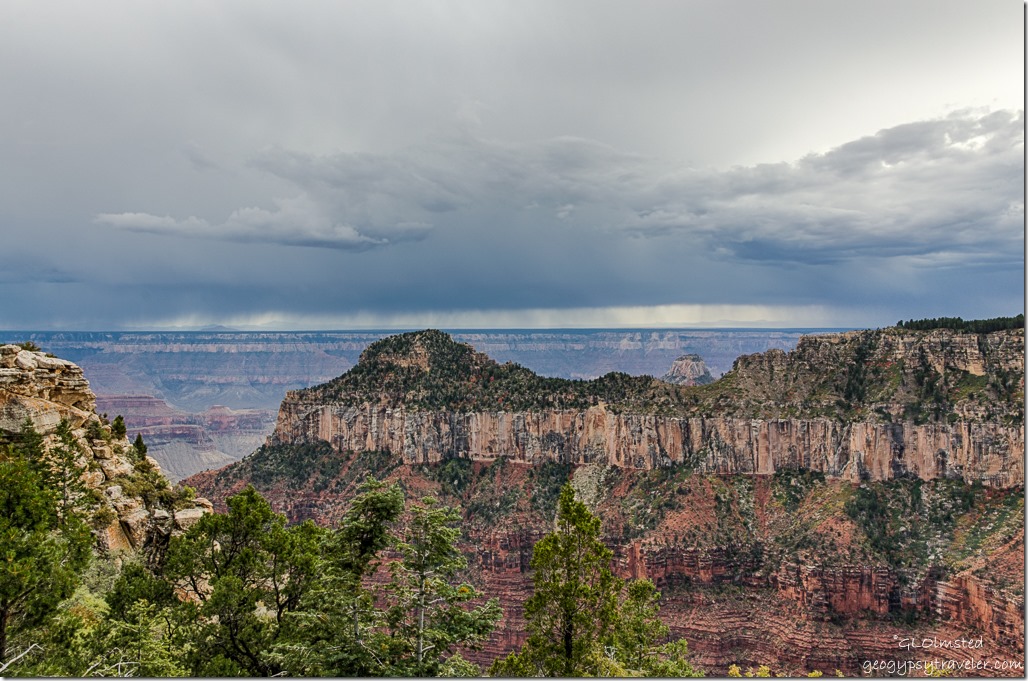 Although the Transept Trail follows the rim foliage can obstruct views.  I worked my way carefully downhill from the trail but didn't go far.  Really don't relish a slide off the rim for photographs sake.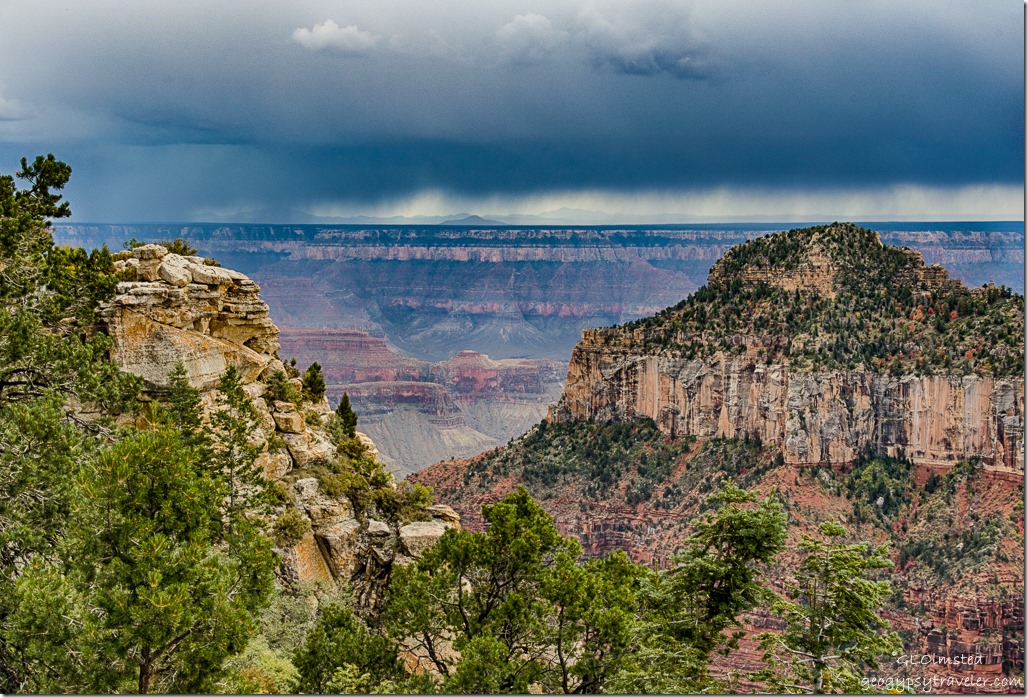 Thunder rolled across the canyon felt as much as heard.  Saw a few bolts of lightning but I'm not quick enough to capture that with the camera.  Fortunately I returned home before the storm opened overhead and thunder rocked the RV.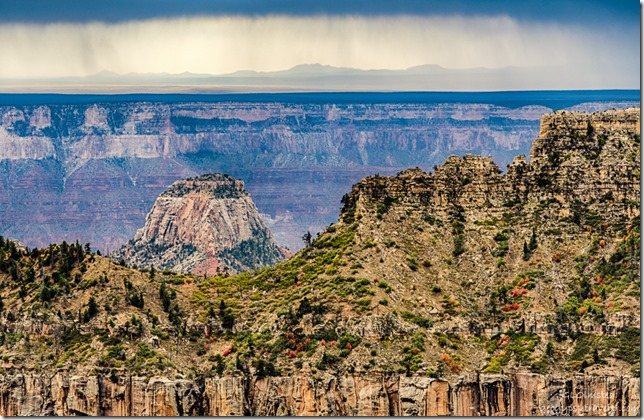 It was a rather light-weight monsoon this season, not much thunder and lightning, and even less rain.  Sure glad I didn't invest in a lightning trigger this year although I dearly want one.  What the heck, I live where we usually experience almost three months of exciting stormy weather during monsoon at Grand Canyon.  But then what's normal about weather.  Maybe next year.
Save