March 22-26, 2016
I believe your birthday is the one day of the year you should absolutely call your own.  But one day is so short, so why not celebrate a birthday week.  Or month, or like Yogi as many days as you are old on each side of your birthday.  At that rate you could eventually celebrate all year.  What a great idea!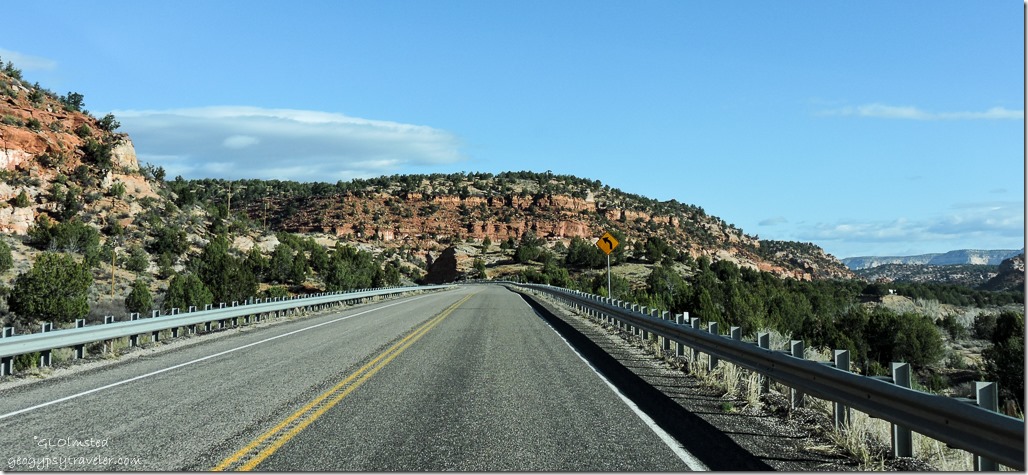 Bill and I left Kanab around 8:30 on a cool morning with a few clouds to accent the surrounding red rock.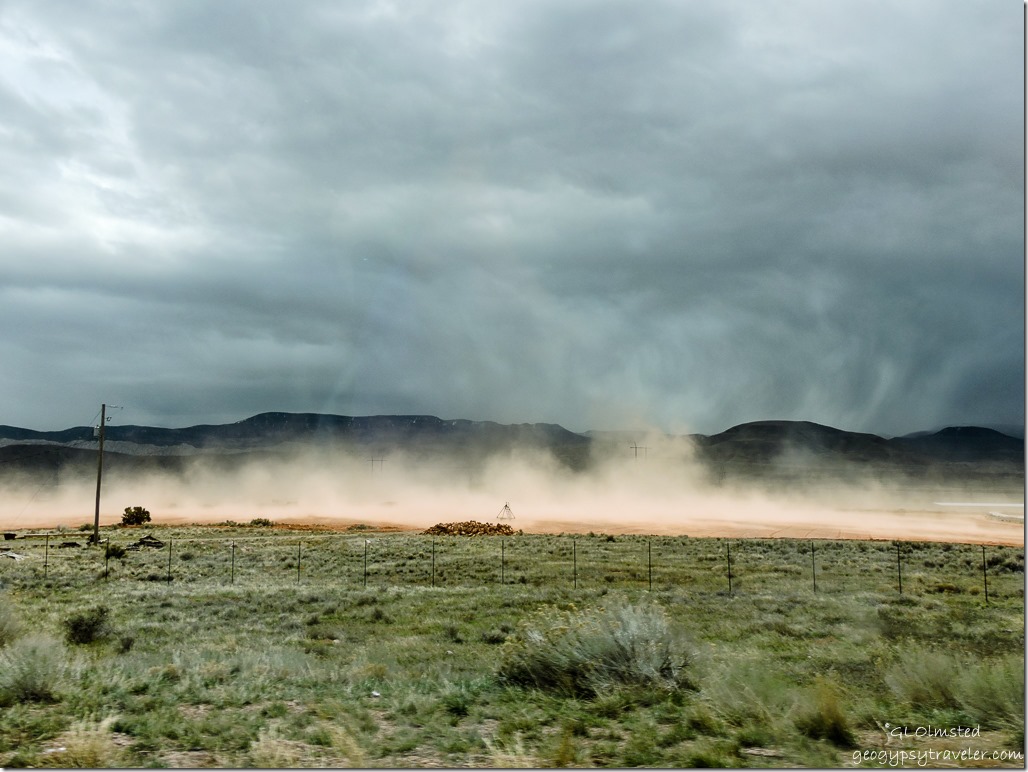 A quick stop in Orderville at the German Bakery and within an hour were headed into nasty weather.  Rain fell and the wind blew.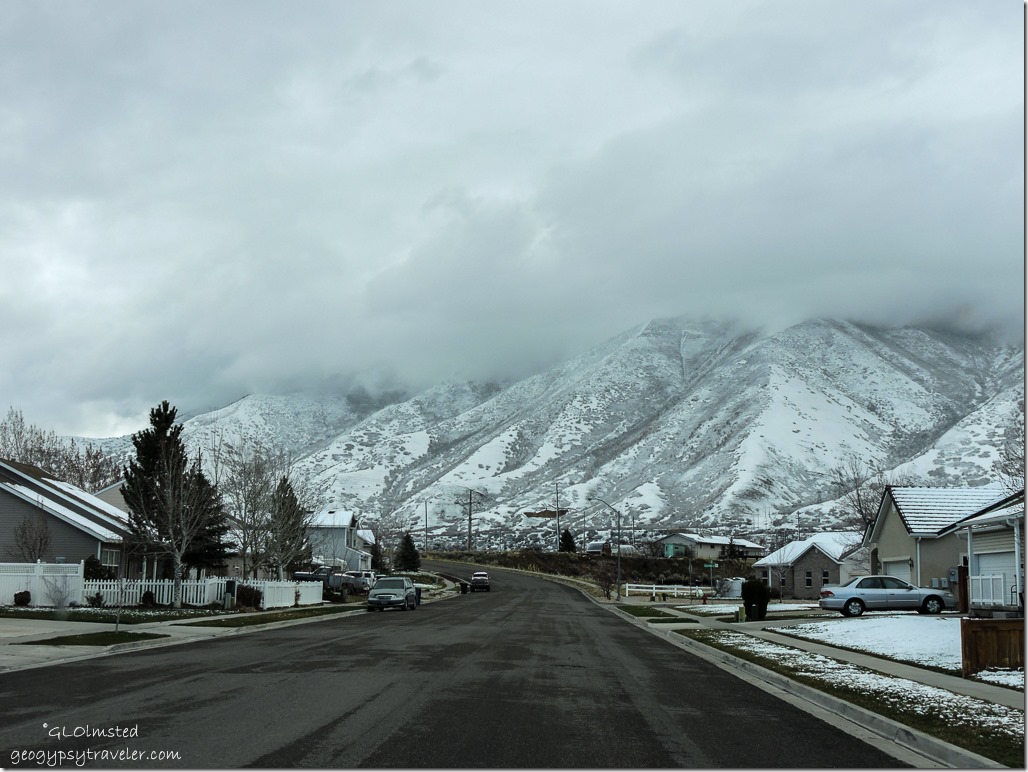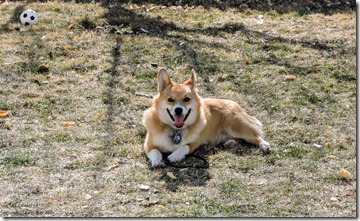 After another 2.5 hour drive through snow and slush we headed straight to the house.  We
were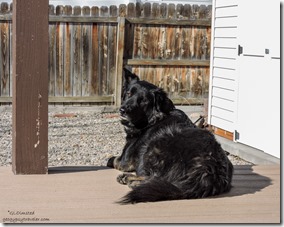 fortunate enough to stay south of the city in Spanish Fork at Bill's son and DIL's
house.  Oh yea, and their dog Ranger who was very excited to see his friend Sasha.
Capital Building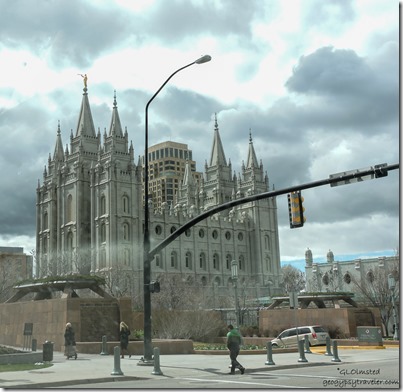 The next day we tackled our "to do" lists.  Neither of us are particularly city people but thank goodness Bill knows his way around Salt Lake City.  REI where I tried on but didn't buy hiking boots.  Forster's Camera Service a very cool, out of the way tiny store front with used equipment where I hesitantly left my Nikon behind for repairs.  Into the heart of the city with amazing architecture like the LDS Temple to the right.  Utah DNR Map and Bookstore for Bill's "last map purchase" (truly a joke as he is more a mapaholic than I am) where I also picked up Gem Trails of Utah to add to my rockhounding collection.  Then on the way back a stop at Home Depot for swamp cooler filter pads at Bill's S&B.  But of course it's still winter around here so they weren't on the shelf.  Such a stark contrast to southern Utah where people are starting to think about AC.  We survived the day and got yer done.
That night we went out for my birthday dinner at Rodizio Grill – The Brazilian Steakhouse.  Set in a sweet little cluster of shops with an open courtyard at the Meadows Shopping Center where entertainment sometimes occurs.  The wait was 30-40 minutes so we strolled about checking out the gourmet stores.  The Mountain Town Olive Oil Co. has rows of samples and OMG all the ones I tasted were fabulous like raspberry/pear balsamic, but I bought the chocolate balsamic (chocoholic also) and now am dreaming of a spinach salad with feta, strawberries.  Bill bought two bottles of flavored olive oil.  Delicious but pricey.  Also wandered into a Chocolate shop but was so overwhelmed barely looked at all.  Especially after spending $10 on the bottle of balsamic.
Time to head back to the restaurant.  The lighting in the courtyard was attractive and the snow covered mountain view divine.  Right after taking this photo I replaced the lens cap while walking and tripped on a curb falling to my knees.  Note to self: can't walk and chew gum at the same time.  After taking a body inventory for screaming hurts I slowly rose and made my way into the restaurant, where we still had a wait but thankfully a place to sit down.  I'd torn my jeans and had a small dark patch of blood on the right knee.  But I felt mostly OK except for a very sore and stiff right leg.
Dinner at Rodizio was an eating entertainment experience.  The huge salad/vegie bar would make a meal in itself.  Servers come around with food on skewers like shish-kabobs, chicken, pork, beef, vegies, pineapple, BBQed with various sauces.  Just hold up your plate and they'll slide the desired number of pieces on.  The passion fruit lemonade was a treat.  Thank goodness there were other birthdays so the crew stood by a different table to sing.  Didn't take any photos.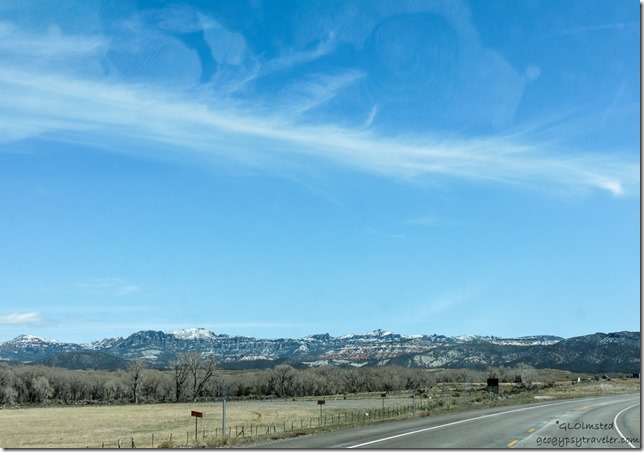 The next day's drive home seemed swift and uneventful, except for escaping the snowy mountains.
Birthday eve was spent in recovery with a day of down time at home for me.  Knee was still stiff making walking difficult.  How could I go hiking on my birthday like this?  The RV Park saw a lot of new people with tents and RVs out on Easter weekend or Spring Break somewhere.  Not my preference with so much noise and activity.  I look forward to returning to the NR in a month for peace and quiet at the canyon.  Or at least until we open May 15th.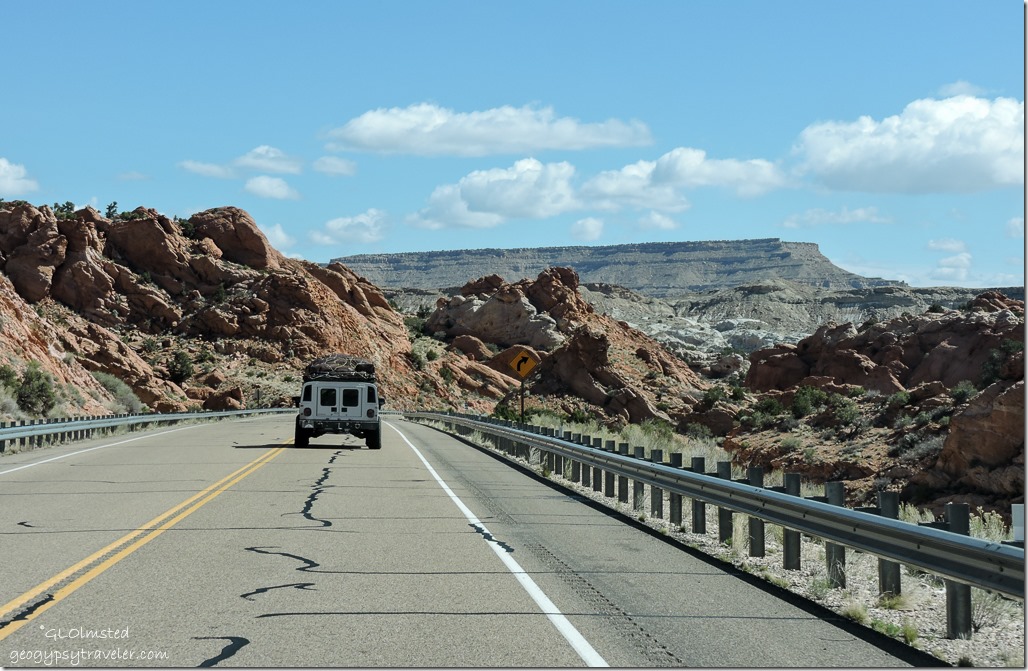 Bill picked me up about 11am on my birthday and we took the scenic drive along SR89 to Page, AZ.  Past House Rocky Valley Road and over the Cockscomb.  How about this rig?  Bill says it's wheel-base could be too wide for some 4×4 roads.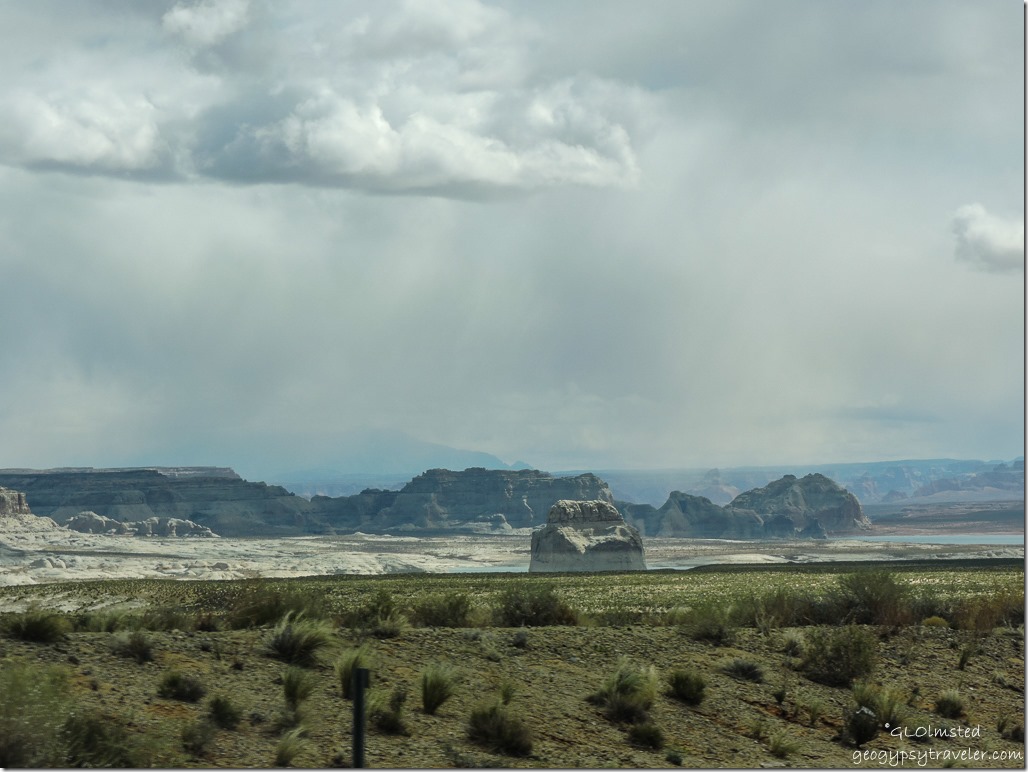 The closer we got to Page the more menacing the sky looked but it never rained.  Lake Powell at 107 feet (32.6 m) below full pool is barely visible near Lone Rock.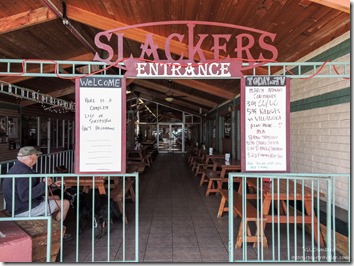 We enjoyed lunch at an unusually busy Slackers for good burgers and outside dog friendly seating.  Then stopped at The Powell Museum bookstore where I drooled over some gorgeous Native jewelry but didn't buy myself a birthday present, and took no photos.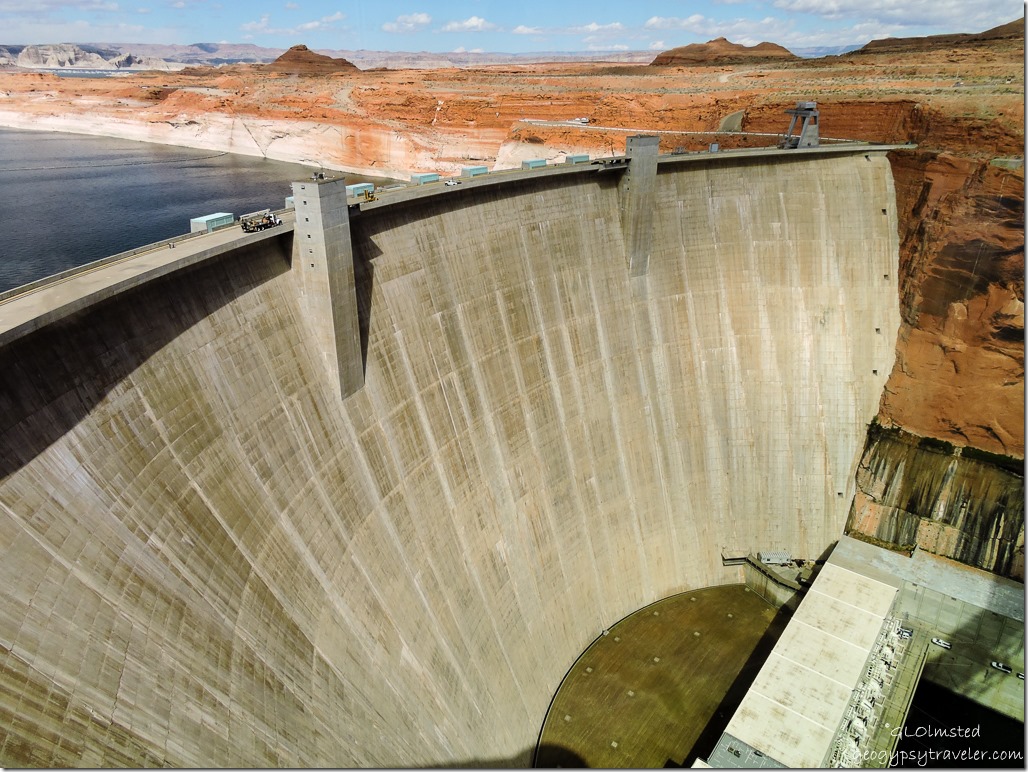 We stopped at Glen Canyon Dam Visitor Center to buy my Geezer pass and they don't sell them.  Guess I will have to wait until back to work at Grand Canyon.  Good thing I travel with a geezer.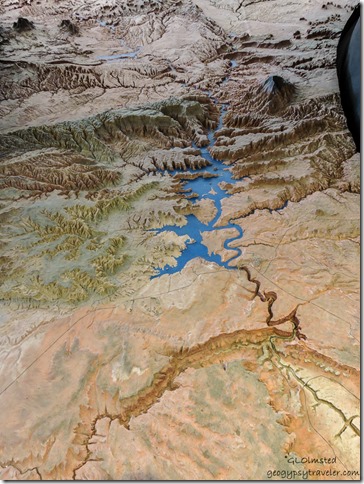 Wish I could tell you this is an aerial view of the landscape but instead it's a relief map in the visitor center.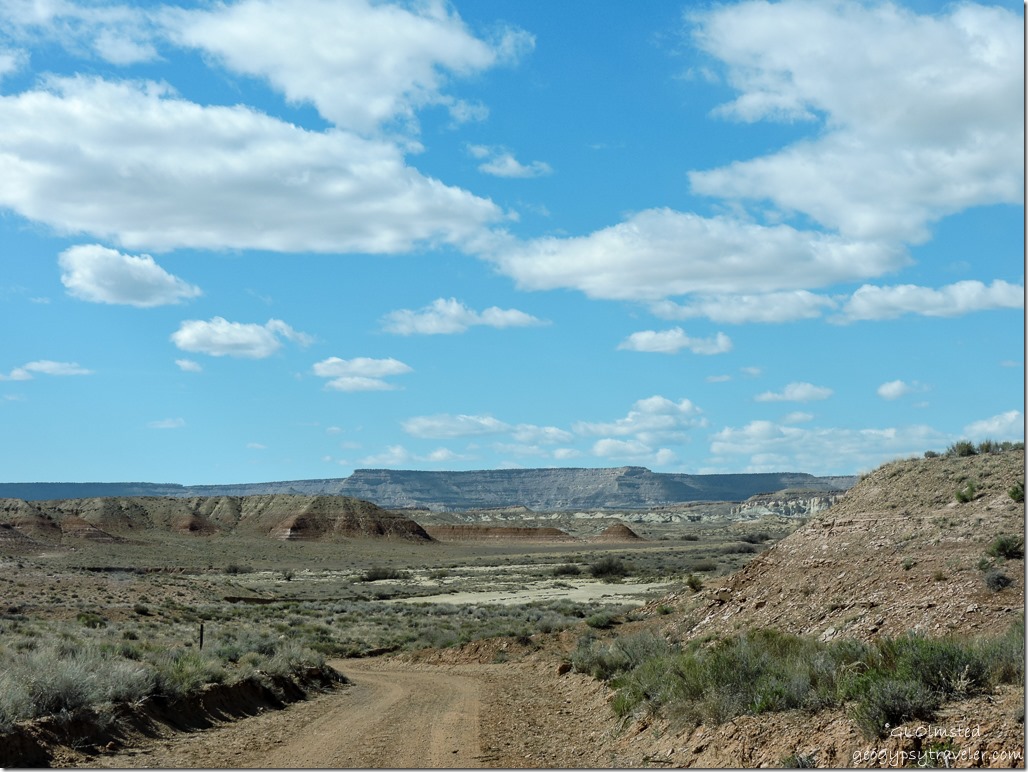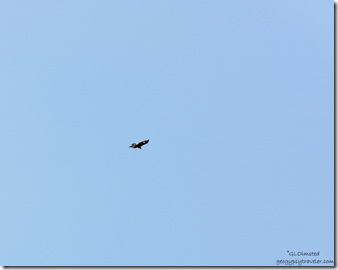 Then the beautiful drive home with a little side drive where I saw a condor.  You'll have to trust me on this because the photo is not great.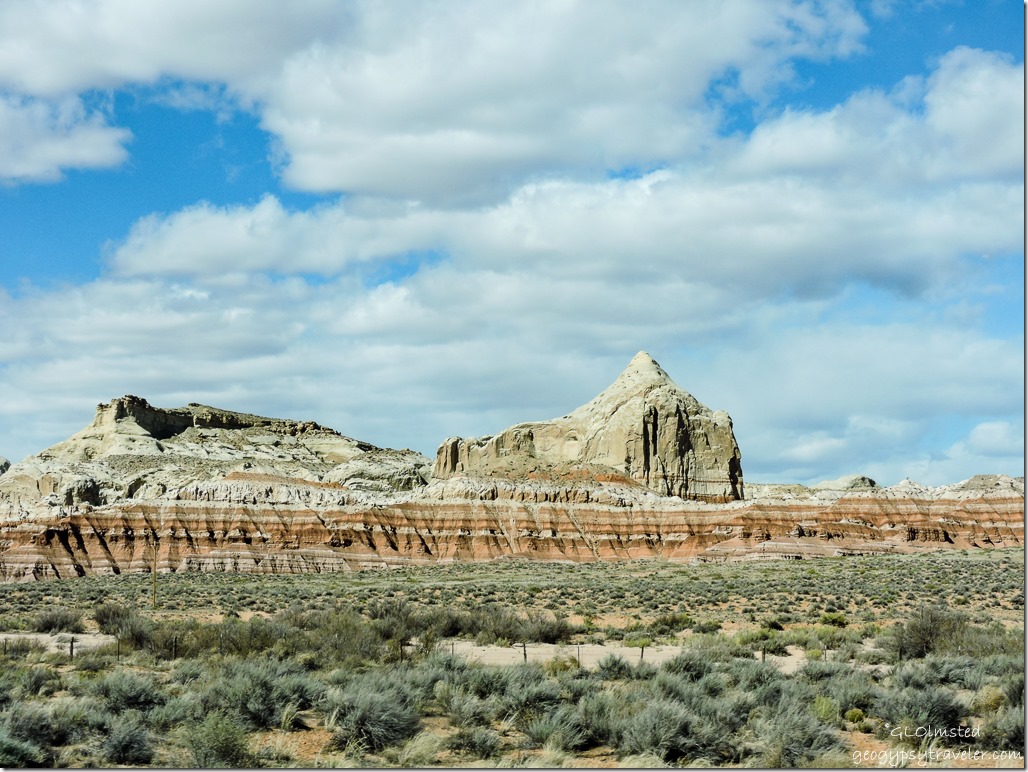 I had a wonderful birthday week spending time with Bill, and many of you through both here and FB.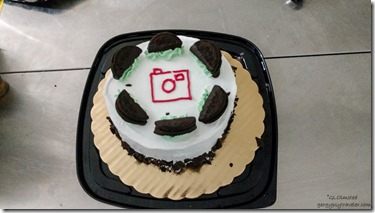 Thanks for celebrating with me.
BTW, the problem with auto focus on my D5100 was user error.  Somehow I turned off the auto focus.  Duh.  But the camera really needed a good cleaning anyway.  I sure look forward to the big Nikon's return as all these photos were taken with the Coolpix P600 which I'm not overly impressed with but sure works good for driving shoots.