This week's Foto Friday Fun features images chosen by ten readers including quite a few panoramas which I've been taking since childhood when prints were taped together on the refrigerator door.  Sure is easier with digital, even with an old scanned print like below.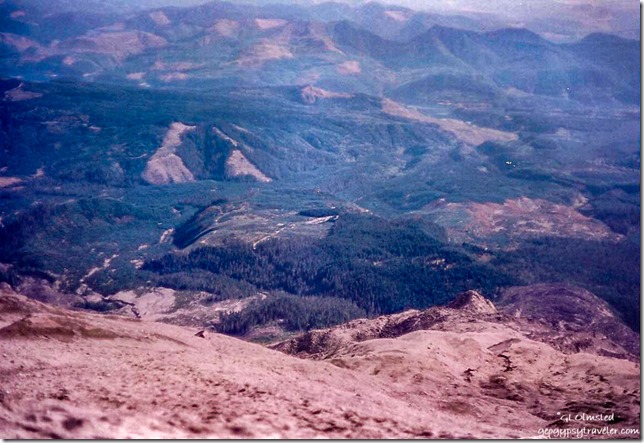 Sue gets #131 for the number of words in her lovely comment last week and it's one of a two photo panorama.  Not the best quality from 1992 of the Lewis River Valley and Mount Hood view from my climb up Mount St Helens.  This is the national monument I began my career as a Ranger.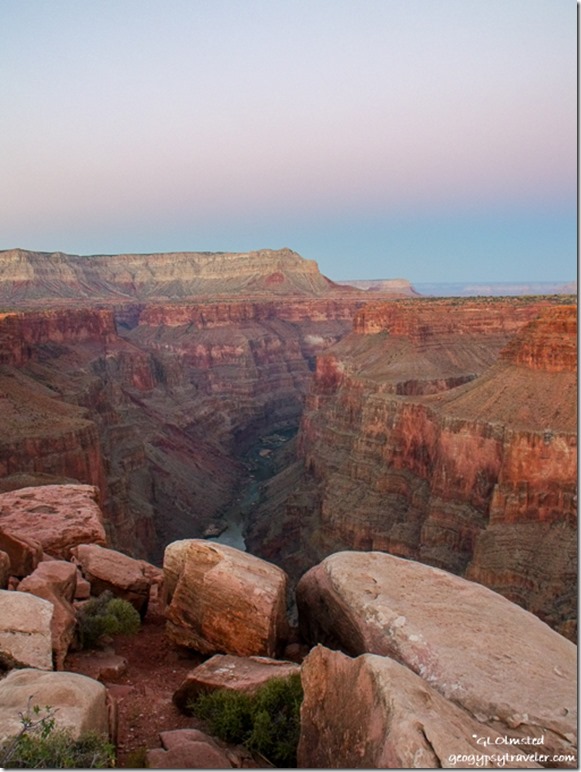 Pam and John chose #2020.  From my first visit, a reverse sunset looking upstream from Tuweep overlook at Toroweap Grand Canyon National Park during the fall of 2010.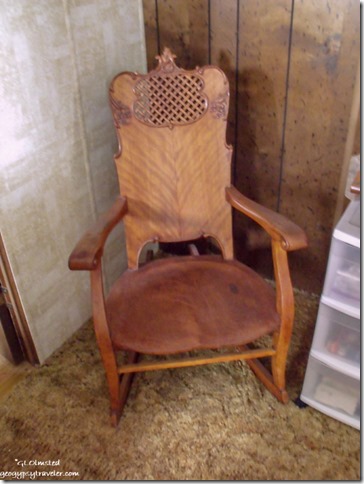 Donna chose #897.  I inherited this antique nursing rocker from my mom and it rides in my 5th-wheel.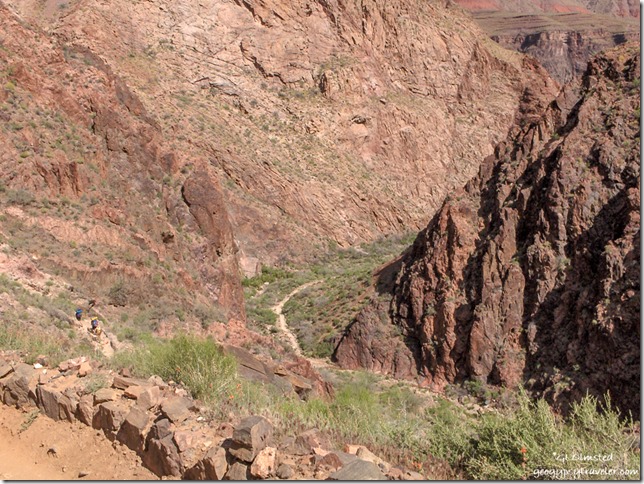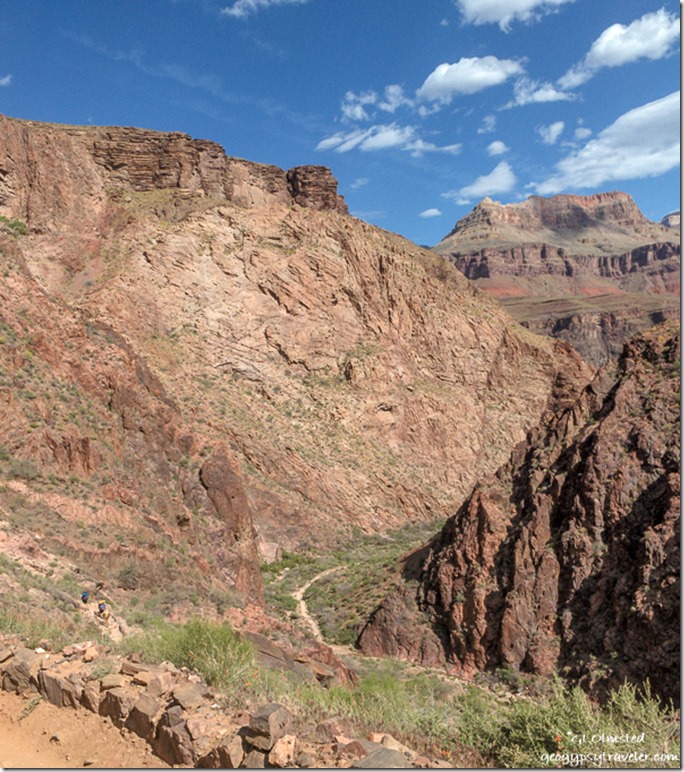 Diane and Nigel chose #202, one of two in a panorama.  From my first rim to rim hike across Grand Canyon.  The last day climbing up Bright Angel trail on Cinco De Mayo I used a mantra to keep me going, "Salty, crusty, margarita."  Then was too tired to drink one when I reached the top.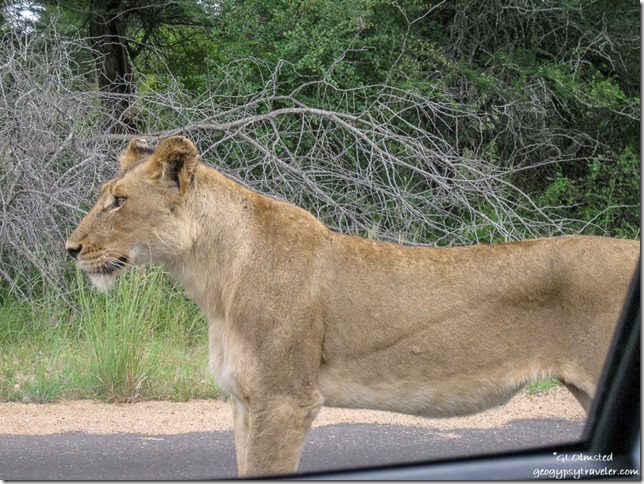 Rita chose #957.  I will never forget the feeling of seeing an African lion for the first time in her natural environment at Kruger National Park.  If you haven't read this story, you should.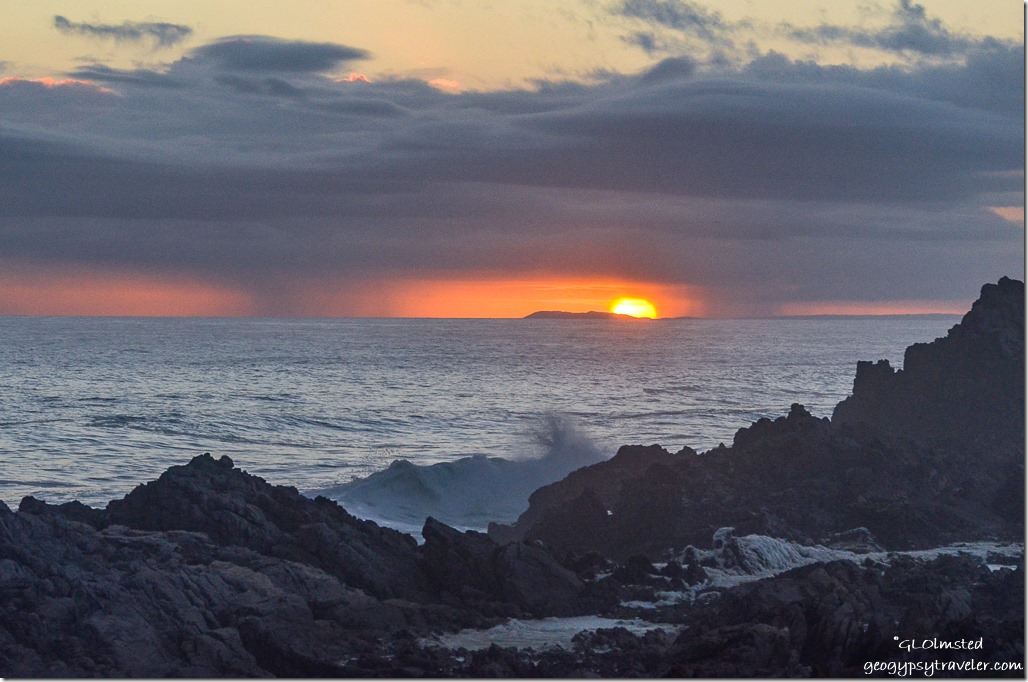 Yogi  and random dot org chose #5942.  Yet another South African experience this time watching the sun set into the Indian Ocean from Tsitsikamma National Park during February 2014.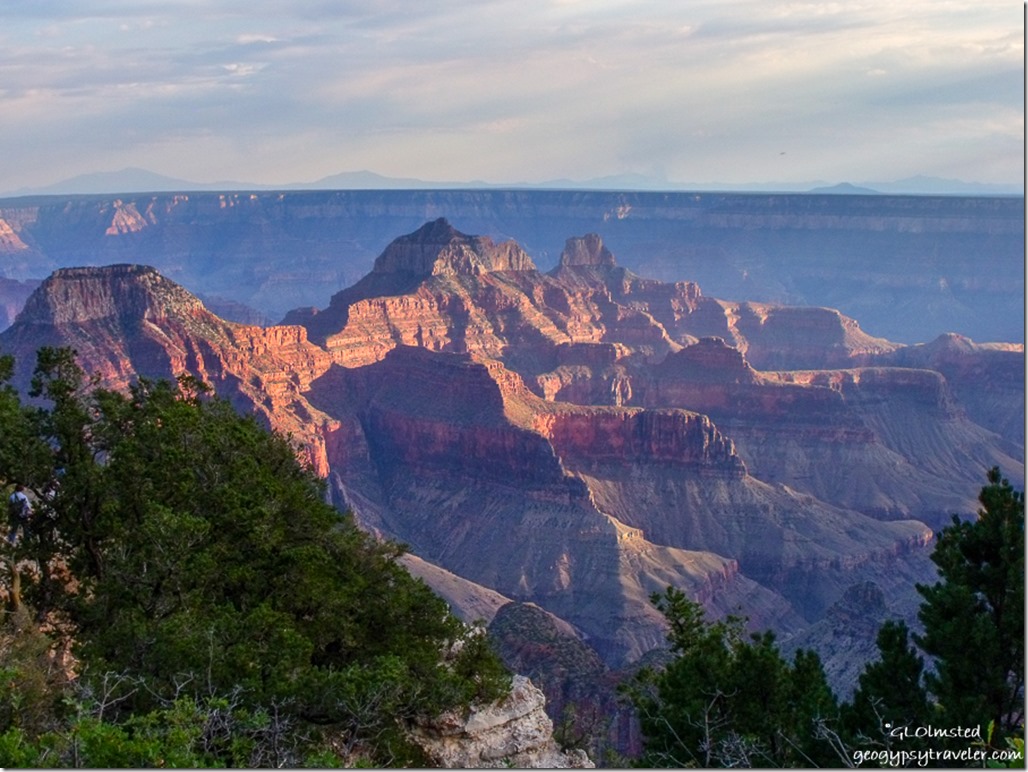 Sherry and David chose #2780.  There are no bad views of Grand Canyon but the late afternoon light really highlights the rock temples seen from the North Rim lodge verandah.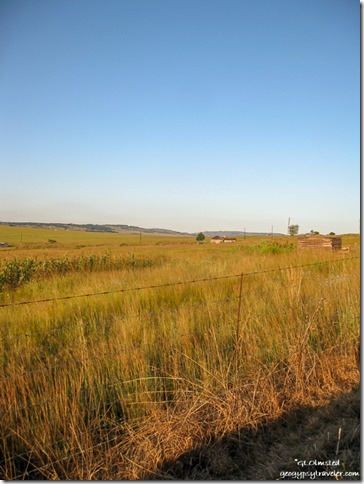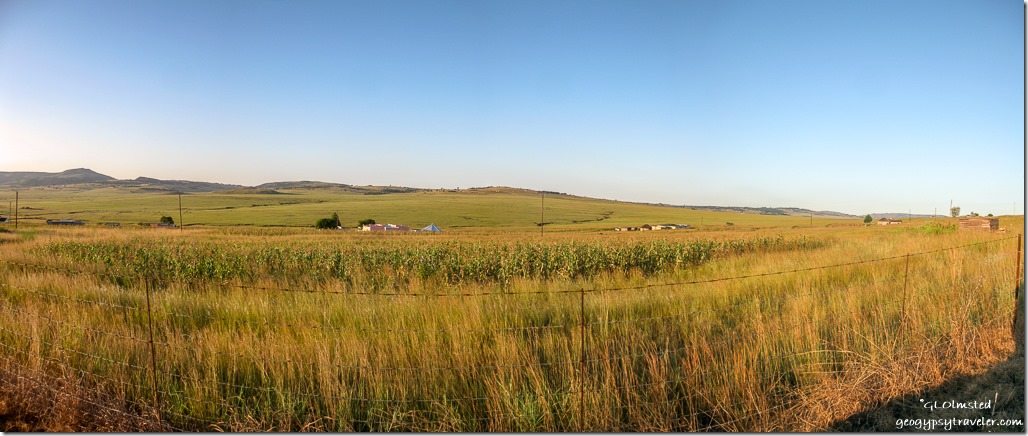 Jeff chose #1554, "the elevation of Black Mountain Summit."  His choice is one photo of six in a panorama looking into western Swaziland from South Africa at about the same elevation.  This is agricultural land.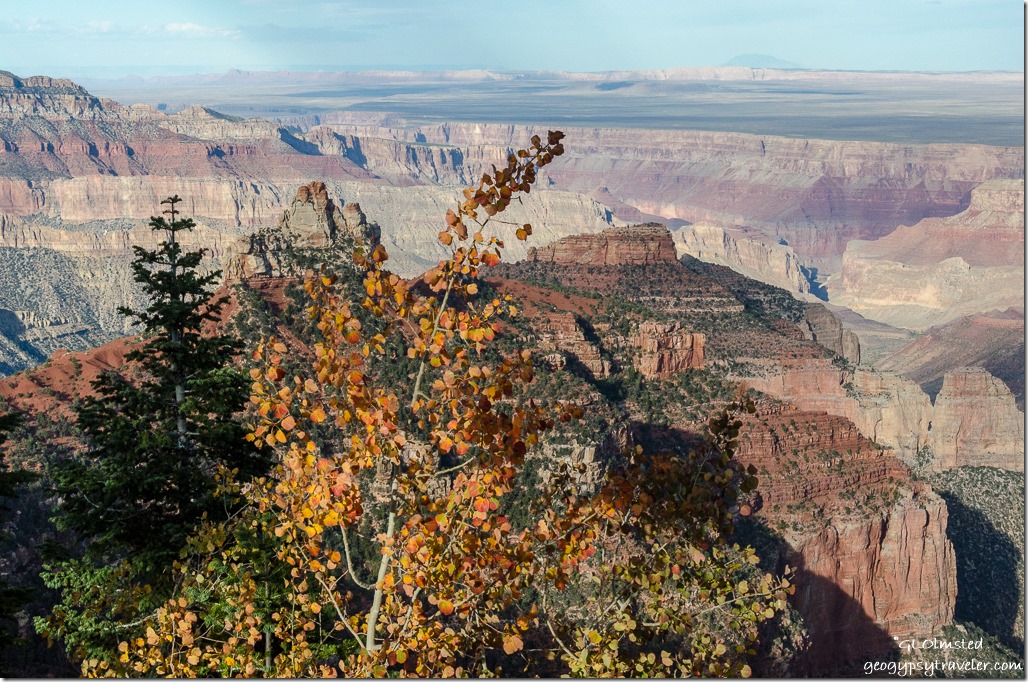 Jodee and Bill chose #9410.  I searched for a while in 2014 to find colorful fall aspen along the rim of Grand Canyon.  Sadly, a fire went through the area two years later.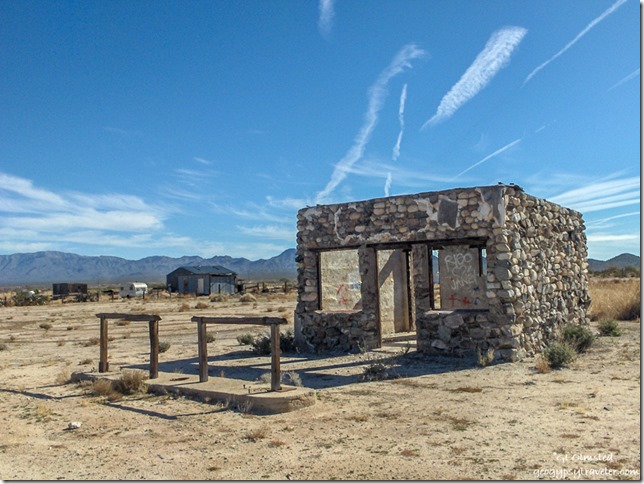 Sallie and Bill chose #222, "our daughter's birthday this month."  Hopefully she finds better accommodations than this place to celebrate.  I took this shot in 2009 and drove past again in Salome a few weeks ago and it looks worse from more recent vandalism.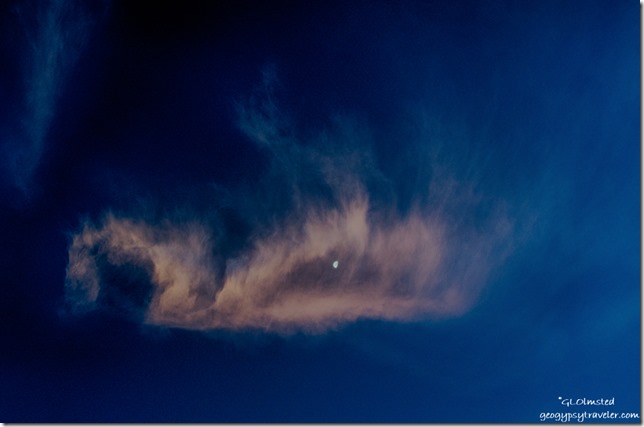 My choice might have lost something in the translation or maybe you just had to be there when the moon peaked through a colorful sunrise cloud over the desert.  What do you see?
Thank you for playing along with Foto Friday Fun which allows me to share these photographs and memories.  Please join in next week by leaving a number between 1 and 9999 in your comment below.
Do you have a favorite this week?
I am curious if anybody has problems commenting on the blog.  Seems some folks do intermittently have problems and let me know through the contact link.  Wondering if you arrive here by a subscribed to blog or email link, a news feed, or link from FB or Twitter?  I have looked through the site and can't find a problem so am open to suggestions.
If you shop at Amazon please consider clicking below for the Amazon website. As an Amazon Associate I'll make a few cents on your purchase(s) at no extra cost to you. Put a few pennies in the winter travel kitty. Thanks for helping out.

Geogypsy is a participant in the Amazon Services LLC Associates Program, an affiliate advertising program designed to provide a means for sites to earn advertising fees by advertising and linking to amazon.com