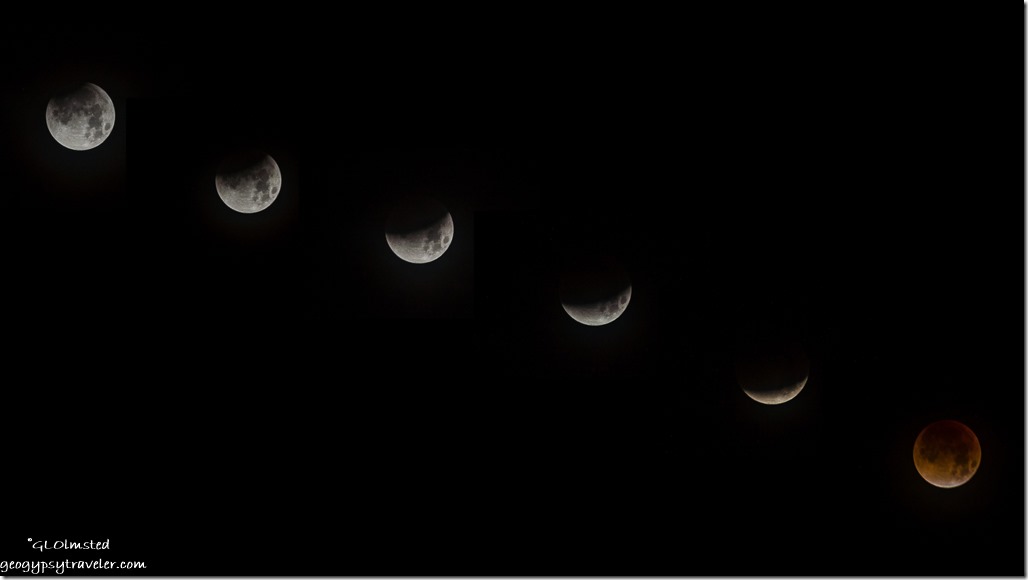 On January 31, 2018, a Super Blue Blood Lunar Eclipse appeared for the first time in 150 years.  While none of these astronomical events are rare in themselves, together is a big deal.  The moon is 'Super' because it's 14% bigger and 30% brighter than usual.  The second full moon of the month is called a 'blue moon' even though it is not the color blue.  And during a total lunar eclipse the moon passes through Earth's shadow giving it a red tint, or 'blood' color.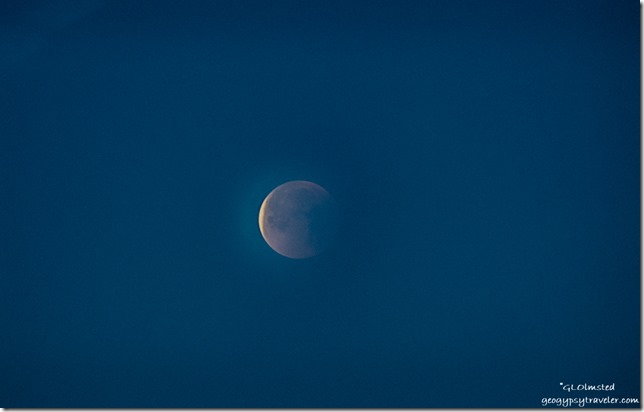 It's sort of like, once in a blue moon.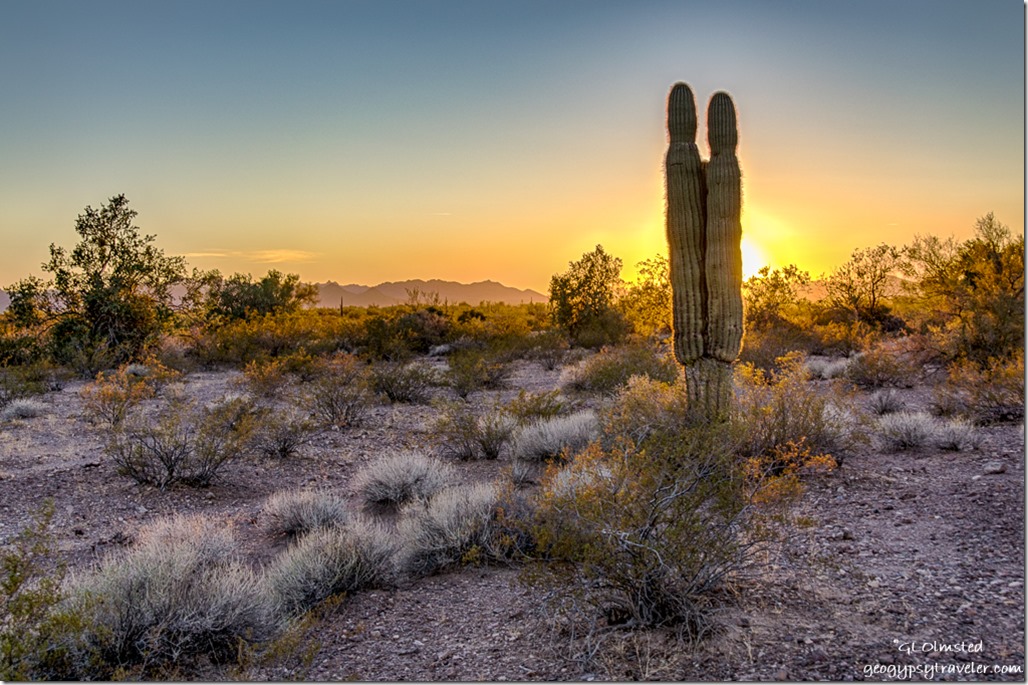 After a week on the compact desert too close to Quartzsite and other RVs I moved about 40 miles south to the BLM adjacent to Kofa National Wildlife Refuge (NWR) along Palm Canyon Road.  It's a more dense desert with mountains all around but also provides some far views.  I thought it might work for the lunar eclipse in the early morn of Wednesday.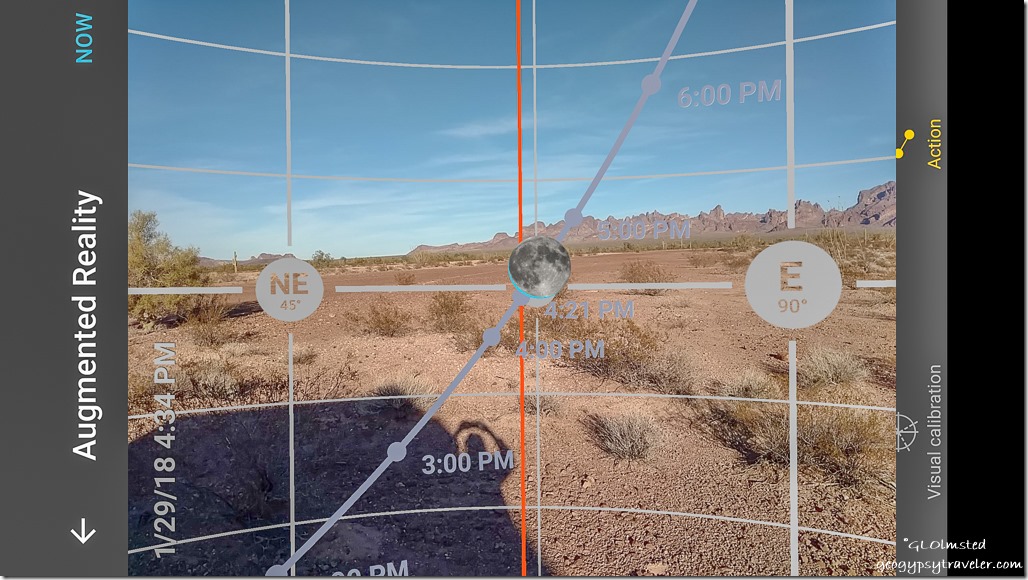 I downloaded the PhotoPills app onto my Android and had three days to figure out why.  Thank goodness for a strong signal as I watched videos, read articles and played with this powerful little app for photographers.  Maps, charts, suggestions, and augmented reality made it possible to line up moon and sun, rise and set, along the actual horizon I'm looking at.  It was close, there are mountains.  Not sure how to adjust for that yet.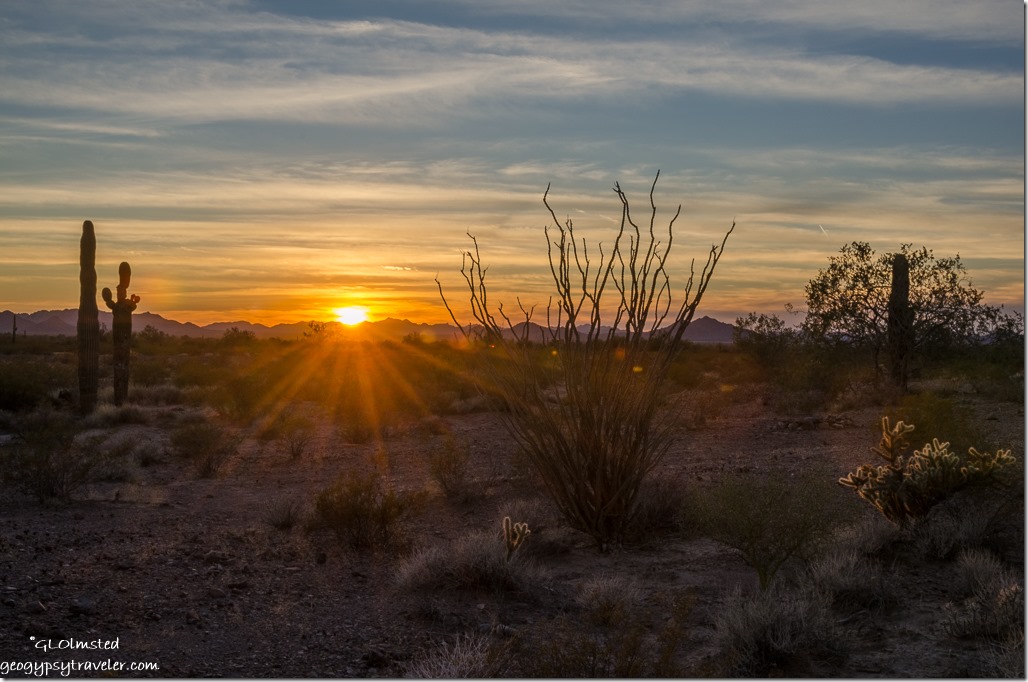 For a slight change in vegetation I moved east a bit the next morning to be surrounded by more desert plants: multi-armed saguaros, jumping cholla that glistens in the sun, lime-green twisted palo verde, lots of creosote bushes, beavertail cactus, and some other scrubby stuff I don't know by name.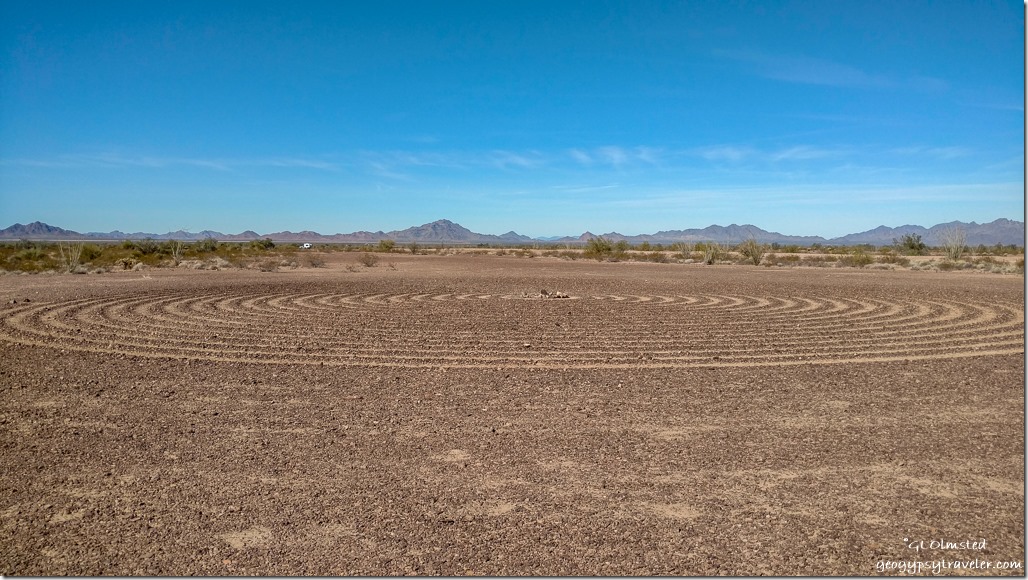 However I ended up parked a little too close to the Kofa spiral labyrinth which I knew nothing about.  Can't see it from the road but folks come looking so there's a bit too much traffic for my taste.
I planned to move again the next morning.  But not until after the breathtaking 360° sunrise that rose with wings over the Kofa Mountains to the East.  Color engulfed the horizon and sent a cherry glow to the surrounding landscape, Southeast the Castle Dome Mountains, Southwest the Chocolate Mountains (how can you not like those?), Northwest the Dome Rock Mountains, and me sitting in the middle of it all.  I even took video on the phone but I'm not sure it will load here.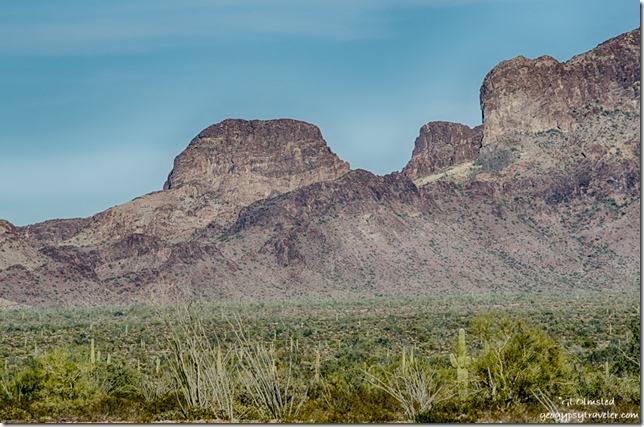 Where I thought the moon would rise
PhotoPills calculated when and where the 96.7% waxing gibbous moon rose over the mountains using augmented reality.  I was off a bit as it's difficult to see in the phone's screen with sun shinning on it.  Plus I haven't figured out how to add "obstacles" to alter the actual time the moon would break this elevated horizon line.  Definitely a learning curve, but fun.  I am amazed by the possibilities.  I can even plan in advance and save for offline use.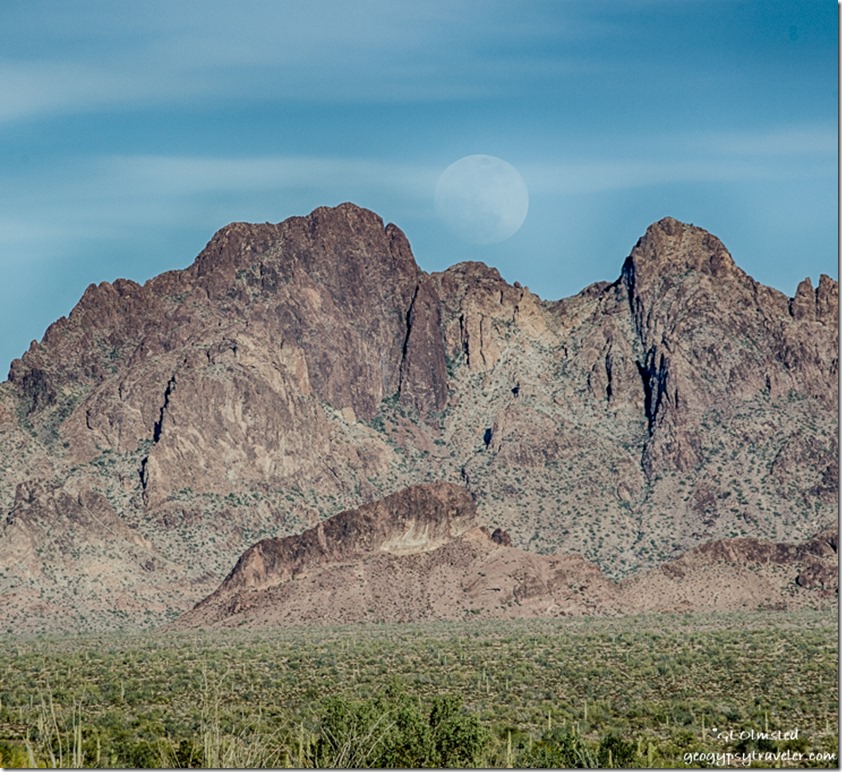 I wanted to photograph the moon as big as possible so swapped into my largest lens, 55-300mm.  Not exactly wide angle or all that much zoom/telephoto, but it's what I have and was happy with the results.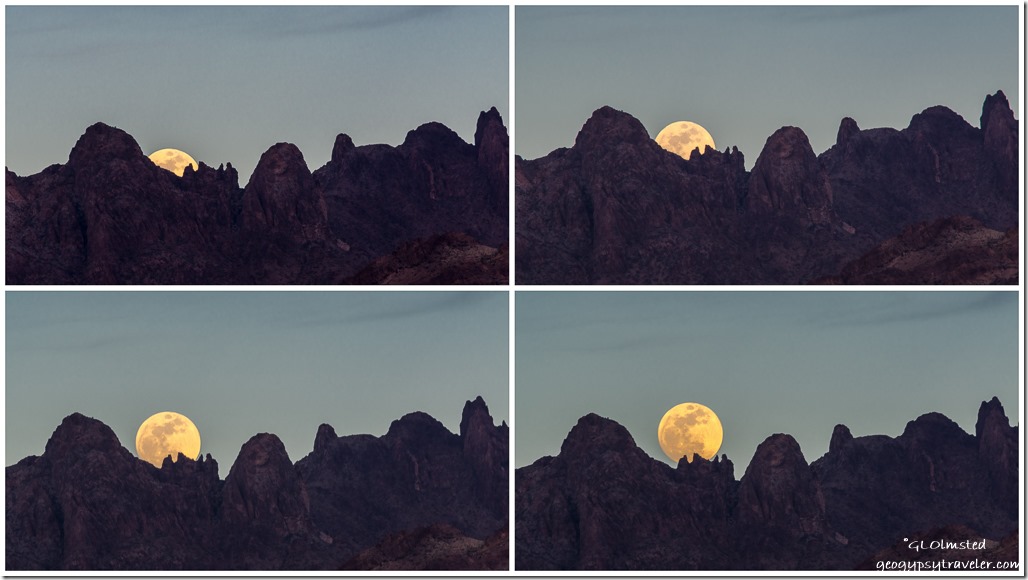 Rebecca (an excellent photographer) and husband showed up Tuesday afternoon in time for a brew before catching the 99.6% waxing gibbous moon rising over the Kofa Mountains along with a little bit of sunset.  She pulled out the big lens at 400mm with a 1.5x teleconverter.  Wish I'd taken a photo of that set up.
Then early to bed with the alarm set for 3:30am to catch the beginning of the super blue moon lunar eclipse.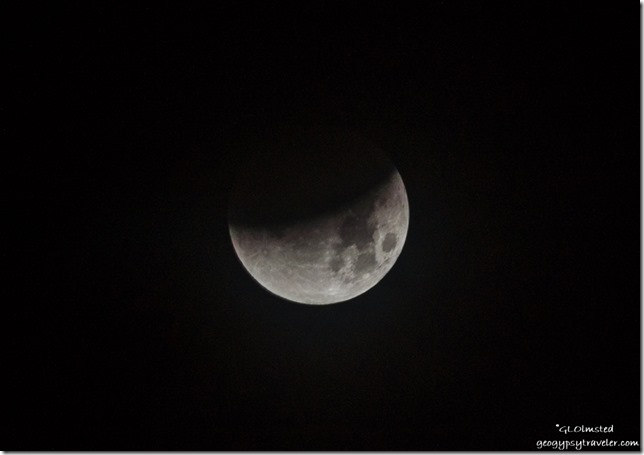 I set up the tripod Wednesday and shot the moon, repeatedly, for about an hour from the presumably 3:51am start time but noticed no change to the moon.   The bright light of the full moon sent shadows across the desert floor however was still too high in the sky to include any landscape.  The 47°F was tolerable with multiple layers and a hat.  Yes, I'm a weenie, even in Arizona.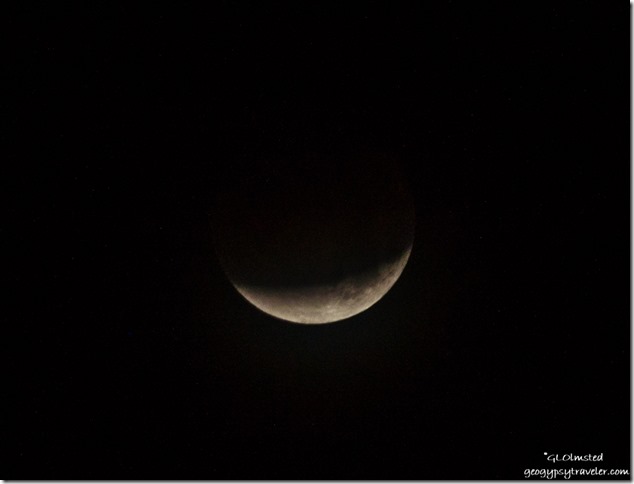 The eclipse's phases lasted over three hours as the Earth moved between the moon and sun.  I set the tripod near the camper and stepped out of the warmth every ten minutes to shoot a bracketed image.  Had the remote batteries not been dead I probably could have shot from inside.  Does seem a little like cheating, but if it was colder I would try.  Definitely takes some commitment.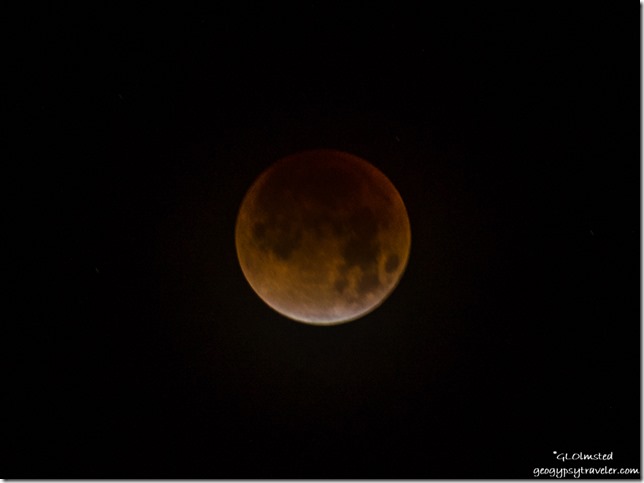 Sadly, focusing on the moon in the dark isn't easy and by the time the blood moon arrived approaching totality the camera was out of focus and those shots are all blurry.  Then it got really dark with an infinite starry sky which I also failed at photographing.  This is when I probably should have bumped up the ISO.
Finally around 7am the eastern sky began to lighten.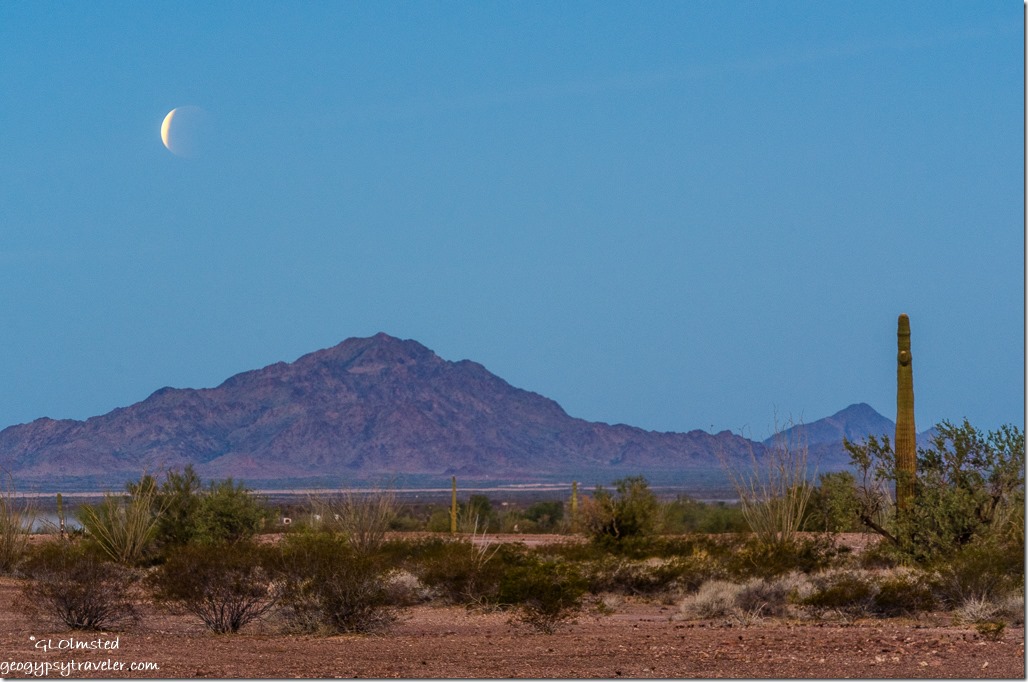 The returning moon slipped down low enough to see the mountainous horizon and a little foreground.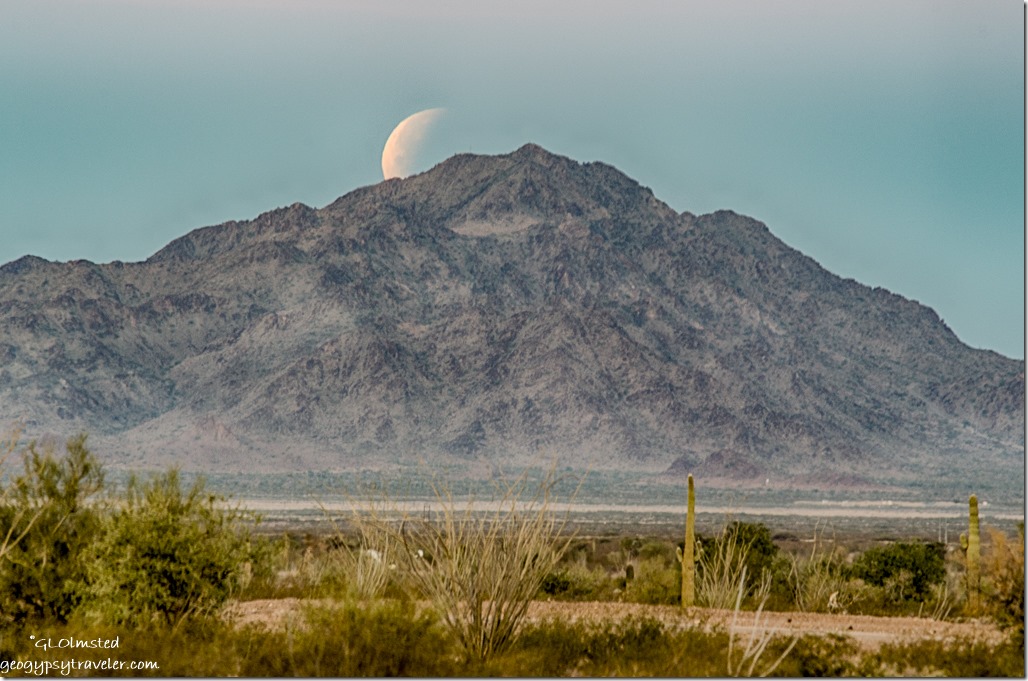 Then disappeared before returning to full.  Exciting!
Several days in the desert have warmed to about 80°.  I love it!!!  But it's not right and shouldn't be this warm the end of January.  Also surprising is the lack of wind and thus a palpable silence in the desert.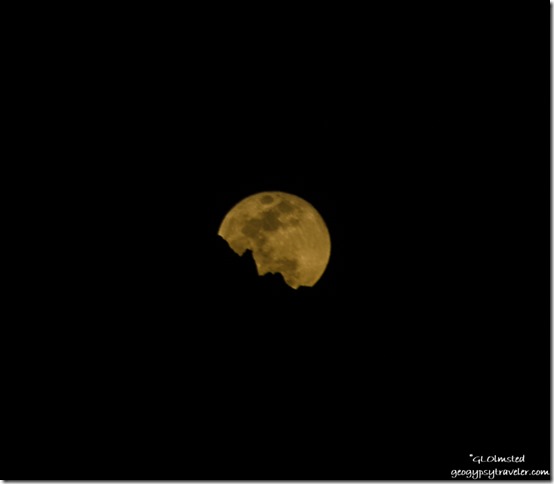 That night I enjoyed the gloaming once again, 99.6% but now waning gibbous, shrinking.  Have struggled to remember waxing and waning until I thought about waxing as adding dribbles on an old Sangria bottle.  Hey, it works for me.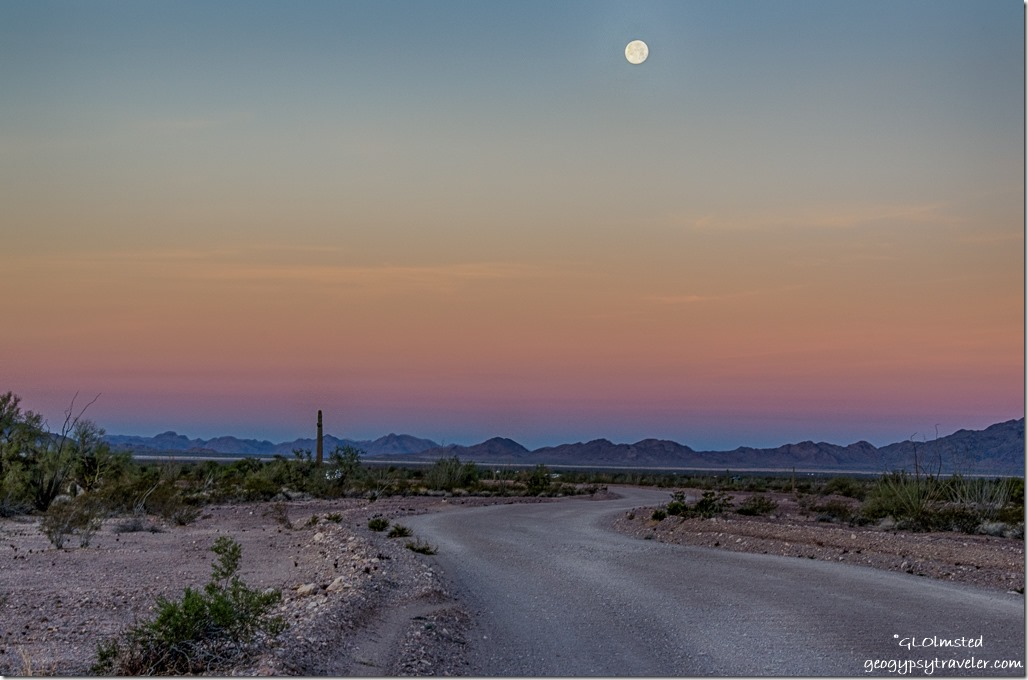 And Thursday morning I didn't need to be up so early to catch the almost 8am sunrise followed by a fading moon-set into the Earth's shadow.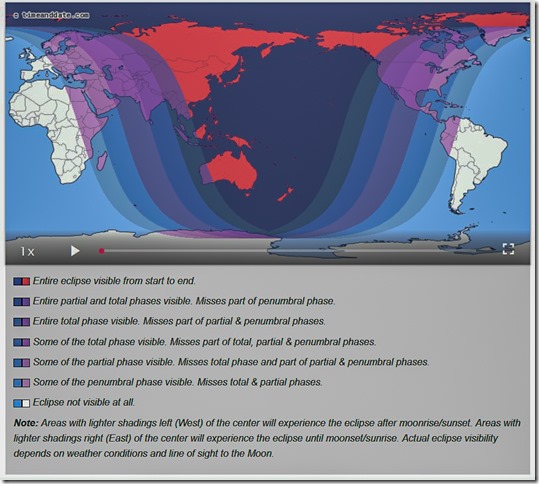 What I learned
Got some good shots and learned some lessons for next time.  July 27, 2018, the next total lunar eclipse will be visible from South America, Europe, Africa, Asia, and Australia.  Guess I'll miss that one.  Not until January 20-21, 2019 in North America, so I'm sure to have forgotten much and will study it all again.  Using PhotoPills really helped with pre-planning.  Research helped with camera settings.  I didn't change the ISO from 200 throughout the shoot and probably should have during totality but don't like to go over 800 as images get grainy.  Bracketing with the long exposures resulted in blur.  Check focus more frequently.  Go to bed earlier for that early of a shot although I did take an afternoon nap after Rebecca and husband left Wednesday.
The next Super Blue Blood Lunar Eclipse happens 12-31-28.  Wonder where I'll be for that New Year's Eve celebration?
If you shop at Amazon please consider clicking below for the Amazon website. As an Amazon Associate I'll make a few cents on your purchase(s) at no extra cost to you. Put a few pennies in the winter travel kitty. Thanks for helping out.

Geogypsy is a participant in the Amazon Services LLC Associates Program, an affiliate advertising program designed to provide a means for sites to earn advertising fees by advertising and linking to amazon.com