This week's Foto Friday Fun features nine images chosen by readers and mostly taken in Arizona.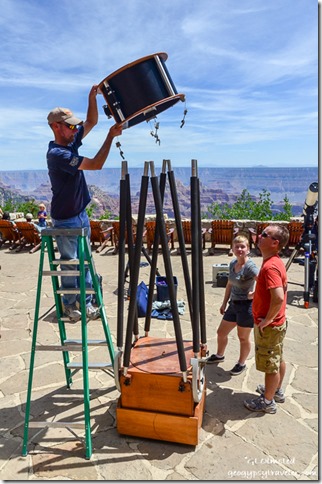 Diane and Nigel chose #2212.  For a week in June on both sides of Grand Canyon volunteer astronomers set up telescopes and share some amazing sights in our dark sky.  It's fun to watch them set up these scopes for the Star Party.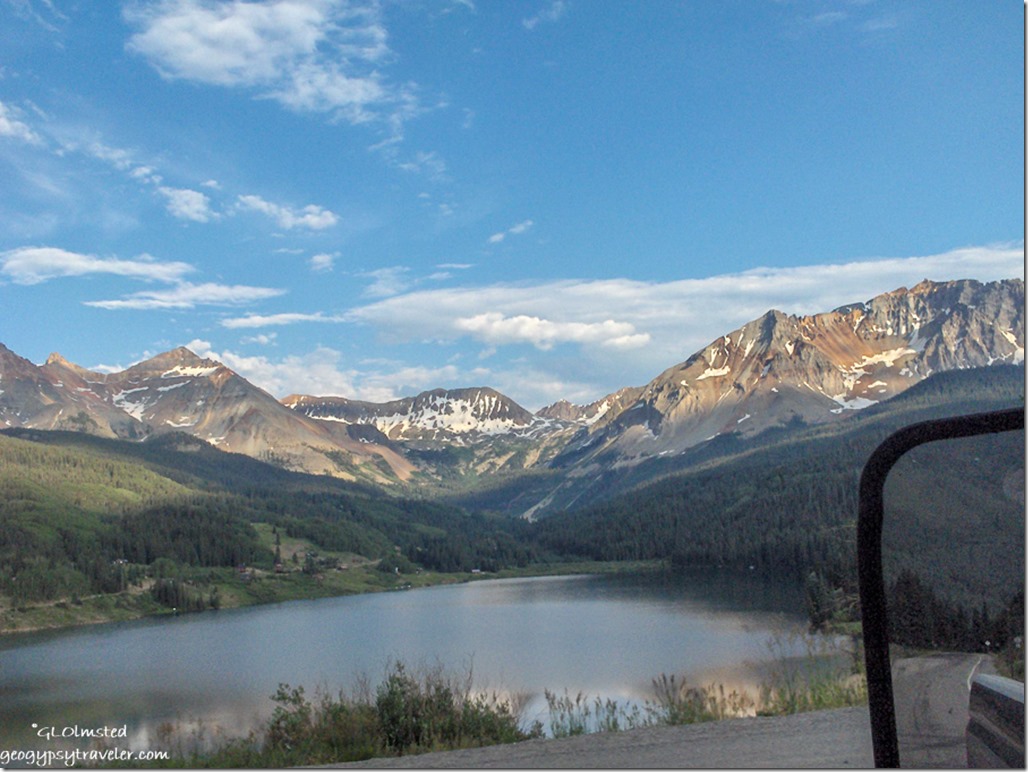 Rita gets #46 for the number of words in her comment last week.  I move around a lot and love to explore the areas I live in.  So I go for a lot of back-road drives, and of course take photos.  This shot is of the San Juan Mountains from when I worked at Mesa Verde in 2005.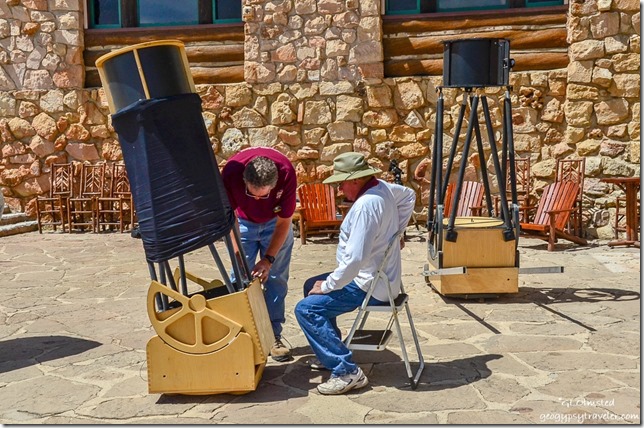 Pam and John chose #2271.  Yet another telescope on the lodge veranda for Star Party 2014.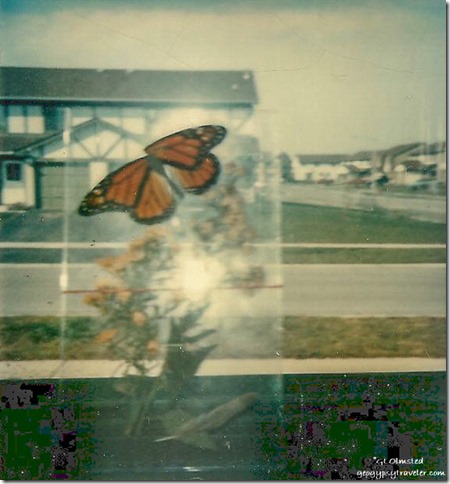 Sallie and Bill chose #40.  In 1981, living in Illinois, when I first began learning stained glass I used a lot of free window glass with flowers, feathers, and even butterfly wings pressed between two pieces of clear then framed it with colored glass.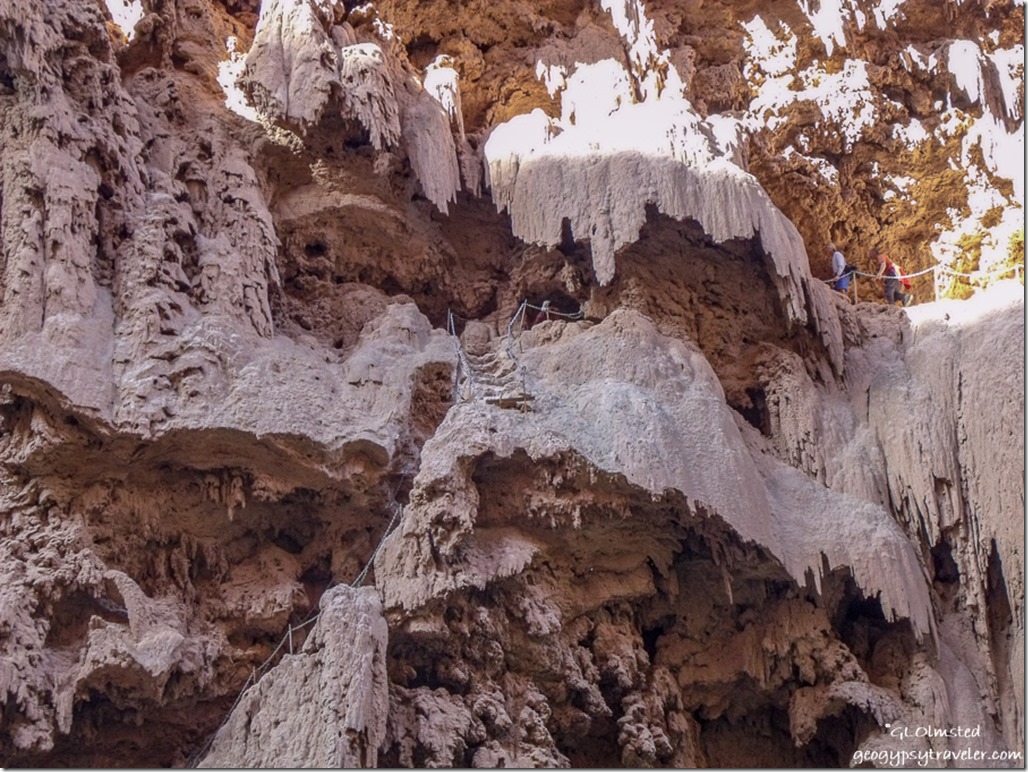 Donna chose #837.  Climbing through travertine cave formations is how one gets to the base of Mooney Falls, just one of many waterfalls to be seen on the Havasupai Indian Reservation in Arizona.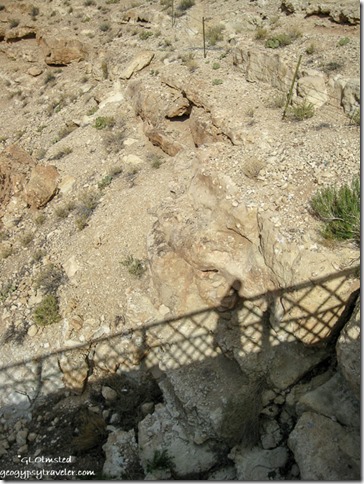 Jeff chose #1225.  A shadow shot of me standing on Navajo Bridge which crosses the Colorado River at Marble View in Arizona.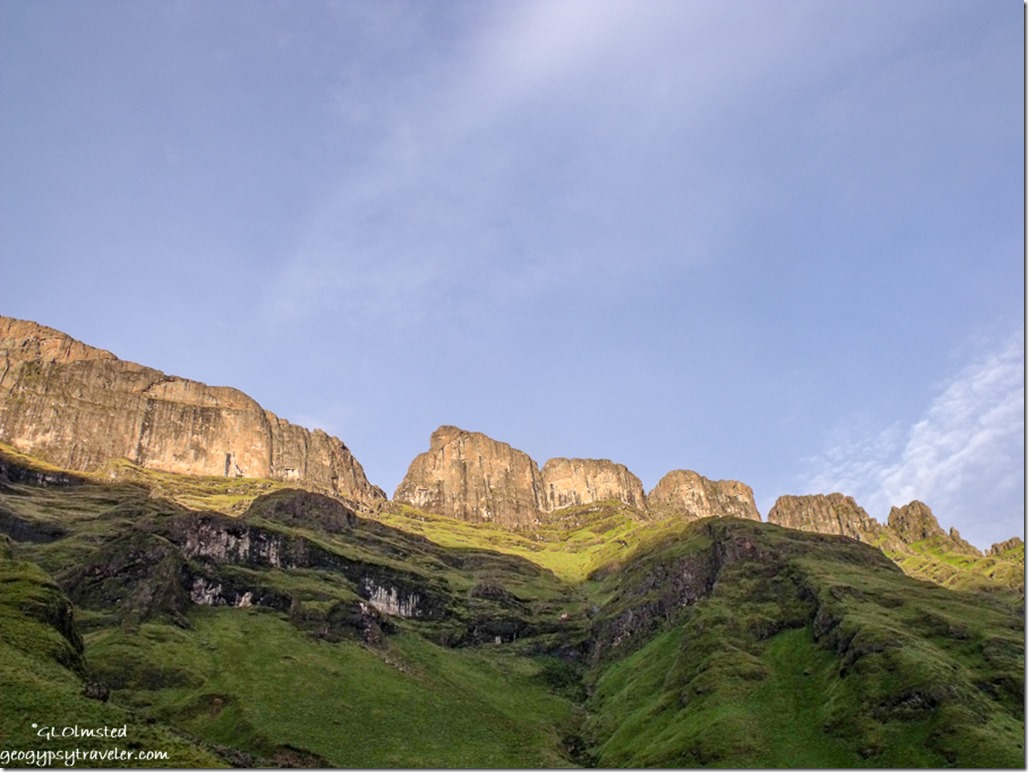 Sue chose #1962, "the first year I laid eyes on Utah."  I too love the towering sandstone cliffs in Utah.  I fell for similar cliffs when hiking in the Drakensburg mountains in South Africa.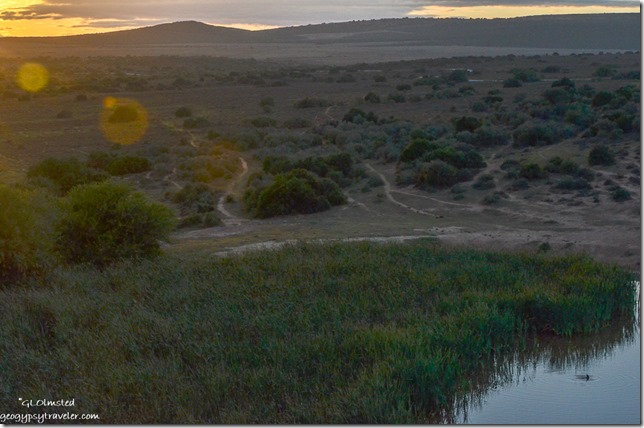 Sherry and David chose #7859.  When on safari in South Africa (just like Disney) you get up early to catch sunrise and hopefully wildlife.  Although all we saw that morning was a duck on the water it's easy to see all the animal trails that lead to the water in Addo Elephant National Park.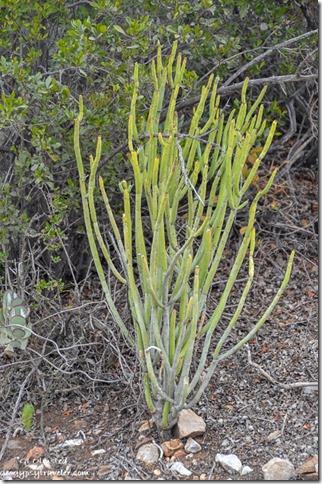 Yogi chose #7325.  A succulent along the trail at Warmwaterberg Spa, South Africa.  Nice to take a hot water soak after a hike in the hills.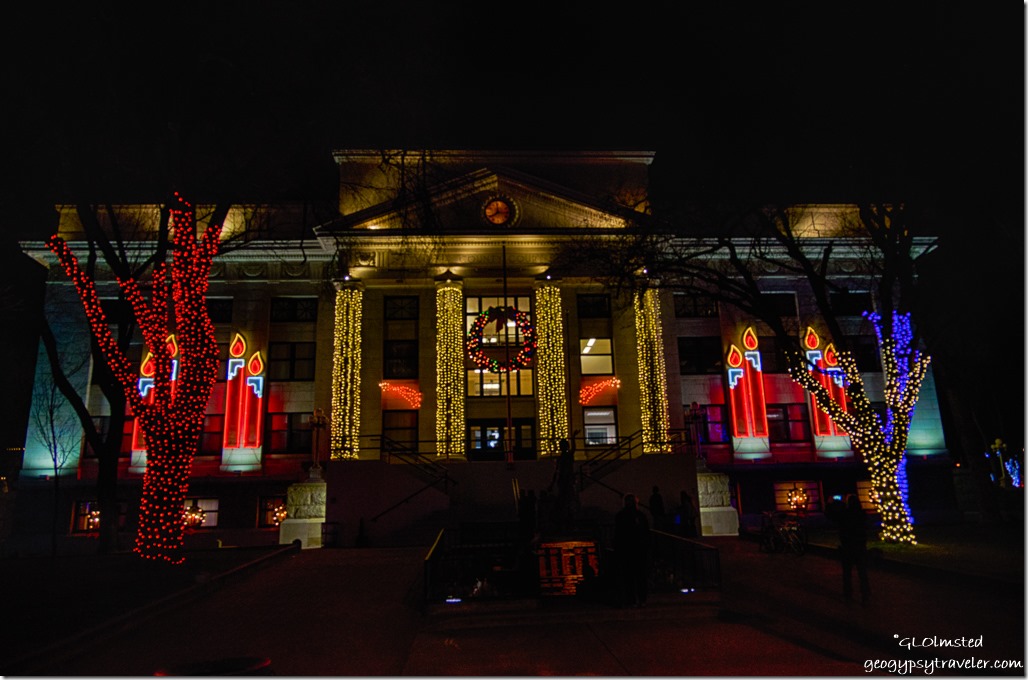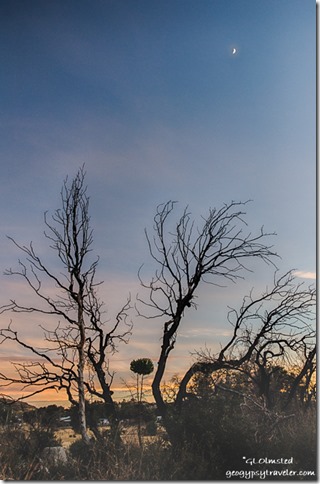 On Christmas Eve I stopped at the Prescott courthouse on the way to pick Berta up from her Portland family visit.  While she was gone I hung this old bird feeder so the cat and I had daily entertainment right outside the biggest window in the camper.  Other than that I've seen several nice sunsets.
Thank you for playing along with Foto Friday Fun which allows me to share these photographs and memories.  Please join in next week by leaving a number between 1 and 9999 in your comment below.
Do you have a favorite this week?
Happy New Year!
If you shop at Amazon please consider clicking below for the Amazon website. As an Amazon Associate I'll make a few cents on your purchase(s) at no extra cost to you. Put a few pennies in the winter travel kitty. Thanks for helping out.

Geogypsy is a participant in the Amazon Services LLC Associates Program, an affiliate advertising program designed to provide a means for sites to earn advertising fees by advertising and linking to amazon.com