November 9 & 10, 2017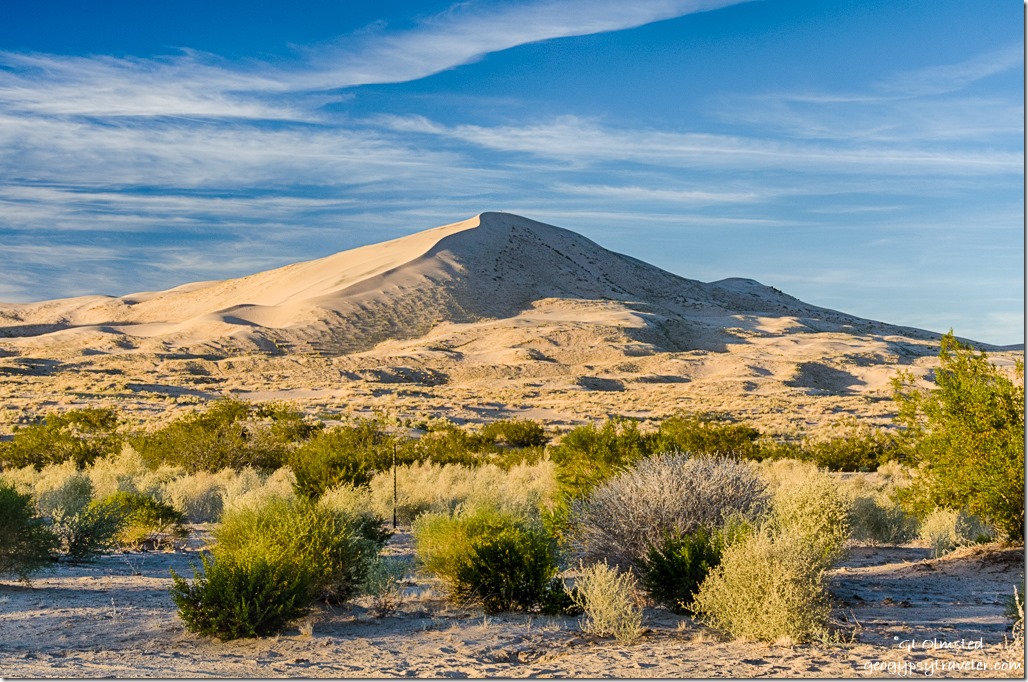 Thursday afternoon I pulled into a quiet Kelso Dunes camp area about 10 miles off I40 in Mojave National Preserve.  One SUV parked under the "big" (read only) trees taller than 8-10 feet, two people hanging out in the shade.  They took photos at sunset and were gone.  A family walked out a little ways on the sand laughing and playing and then left.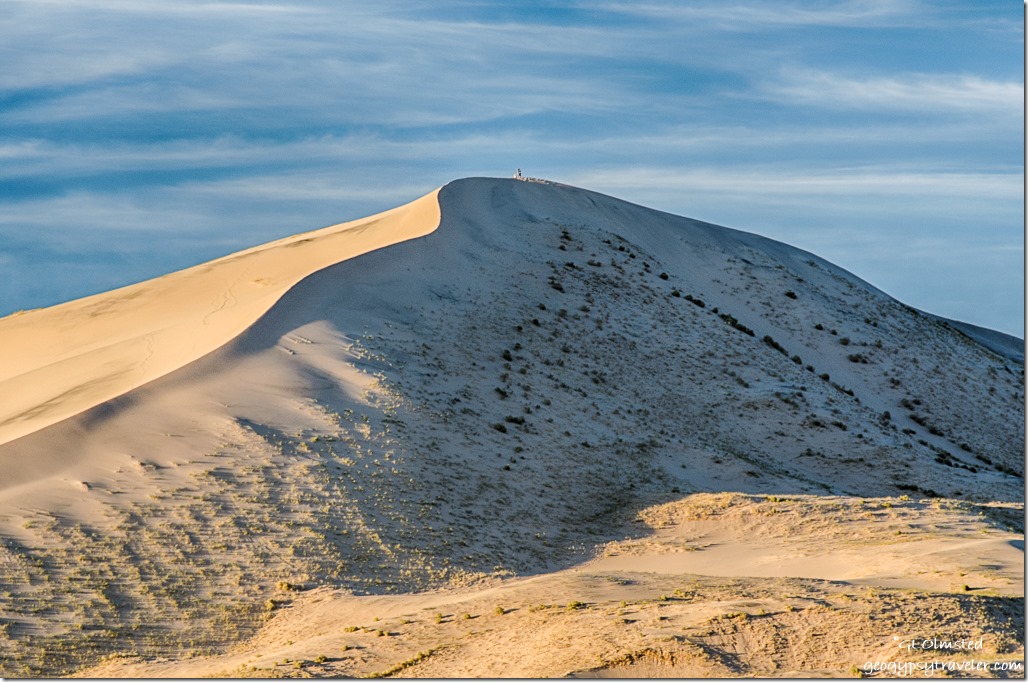 Time change upon entering California, something we don't do in Arizona.  Sunset before 5pm.  Did seem weird to go to bed at 8pm the first night (Thursday) but I've changed the clocks and watch and will adjust.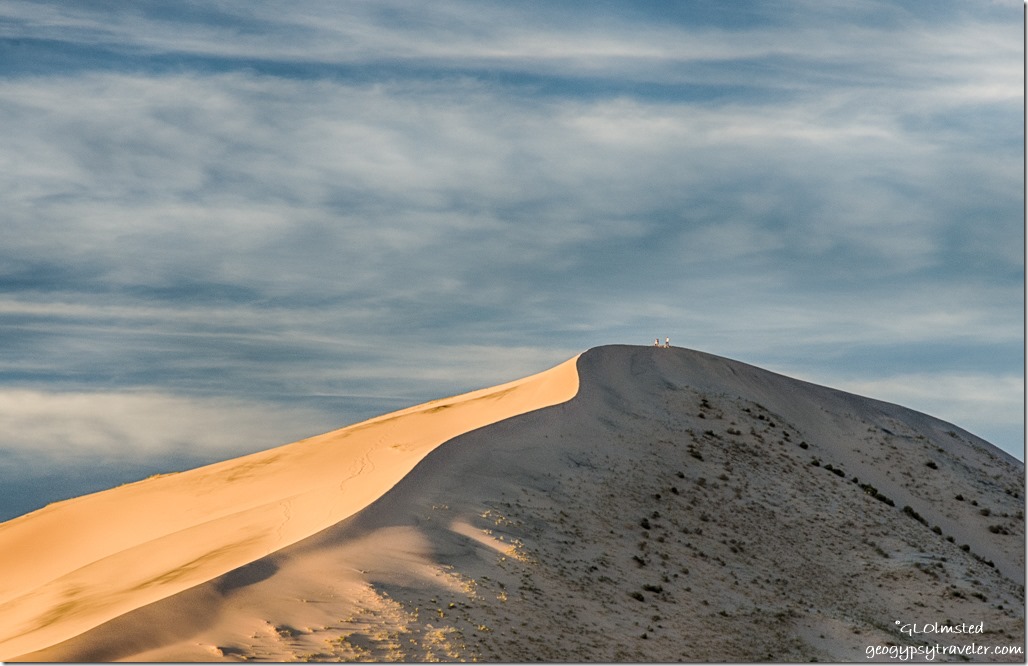 Last light made the dunes look like folded satin.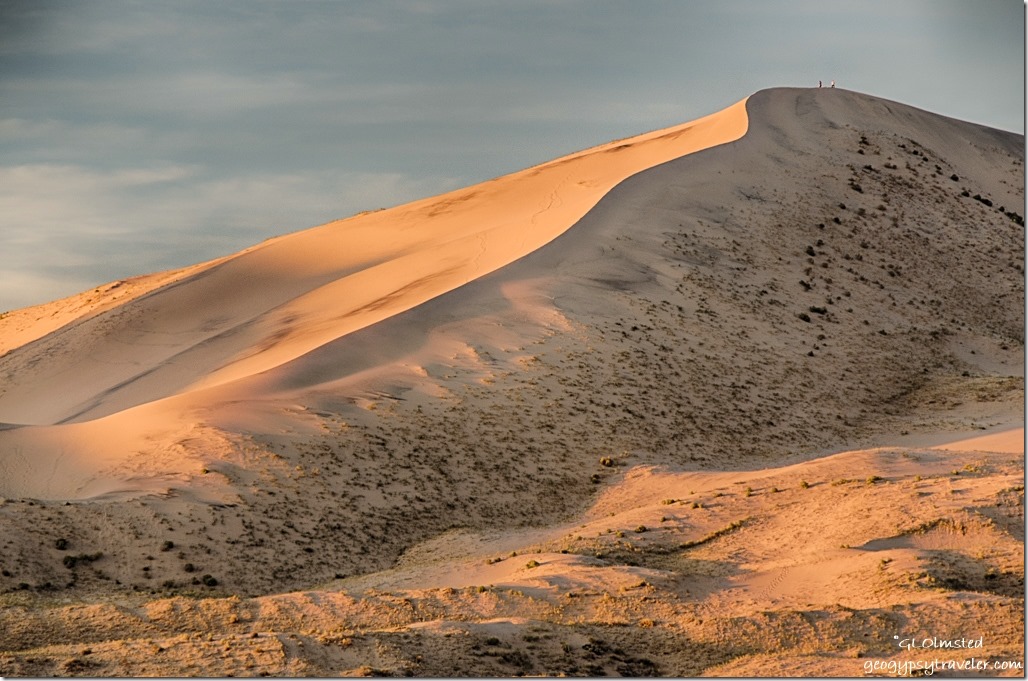 I had the night to myself with the distant call of coyotes but I didn't hear the dunes sing.  I've heard if you slide down them under the right conditions they do "sing".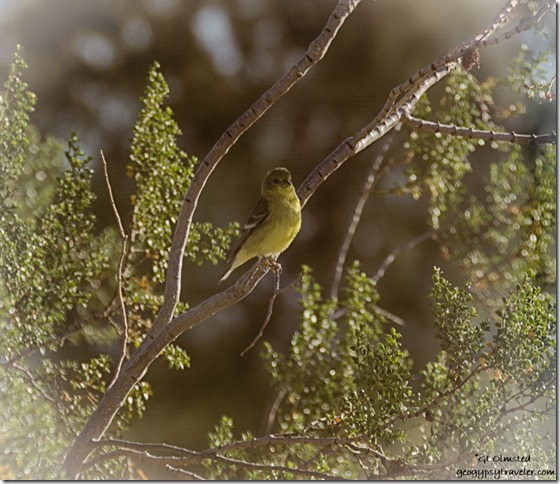 Yet bird song was prevalent at first light flitting in and out of the creosote bush near my window.  All the photos I took are terrible through a dirty window.
Cell signal was rather in and out.  I tried to share the day's Foto Friday Fun post on Facebook without luck.
Two vehicles and a pair of walkers rushed in briefly for sunrise light.  Which frankly I wasn't all that impressed with in a cloudless sky.  Slowly the temperature rose and the sun's warmth felt divine in an almost soundless desert.  The brilliant blue light gave the dunes an almost flat look.
I don't walk into the dunes.  I prefer to look at them from afar.  Besides not liking sand in my shoes it's too much work slogging through the soft terrain.  I sat outside in the warm sunshine reading.
Day trippers who had overshot the parking along the Kelso Dunes Road came in, some more cautiously than others on the possibly soft sand.  They don't stay long.
But it's Friday on a three-day holiday weekend.  Around noon the peace is broken when three huge 5th-wheels parked in a circle around the big shade trees.  And ran a generator all day.  Oh Joy!  Plus played really excessively loud music for over an hour.  Why can't they leave the noise behind?  Hang on for a noisy weekend.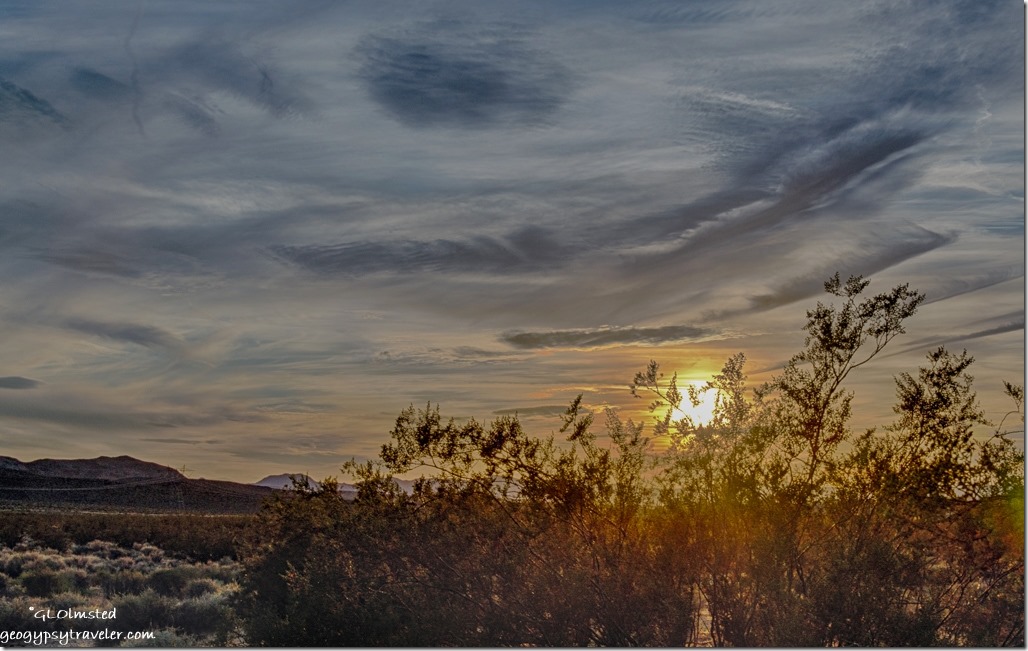 The cloudy sunset reminded me of a Van Gogh painting.  Yet provided no light on the dunes.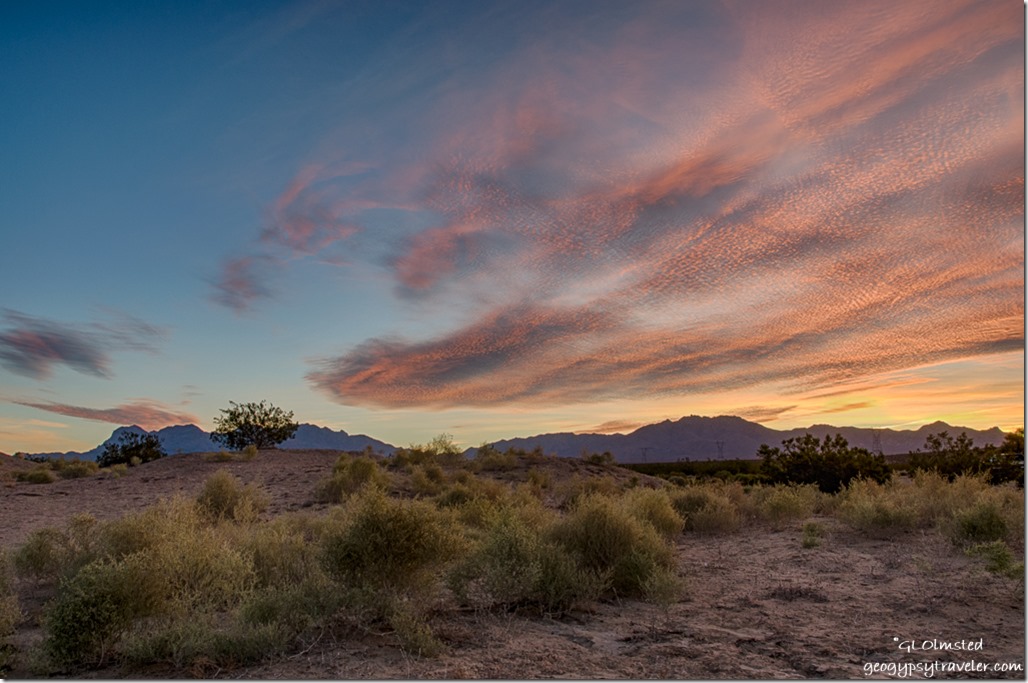 Up in time for a flash of colorful sunrise.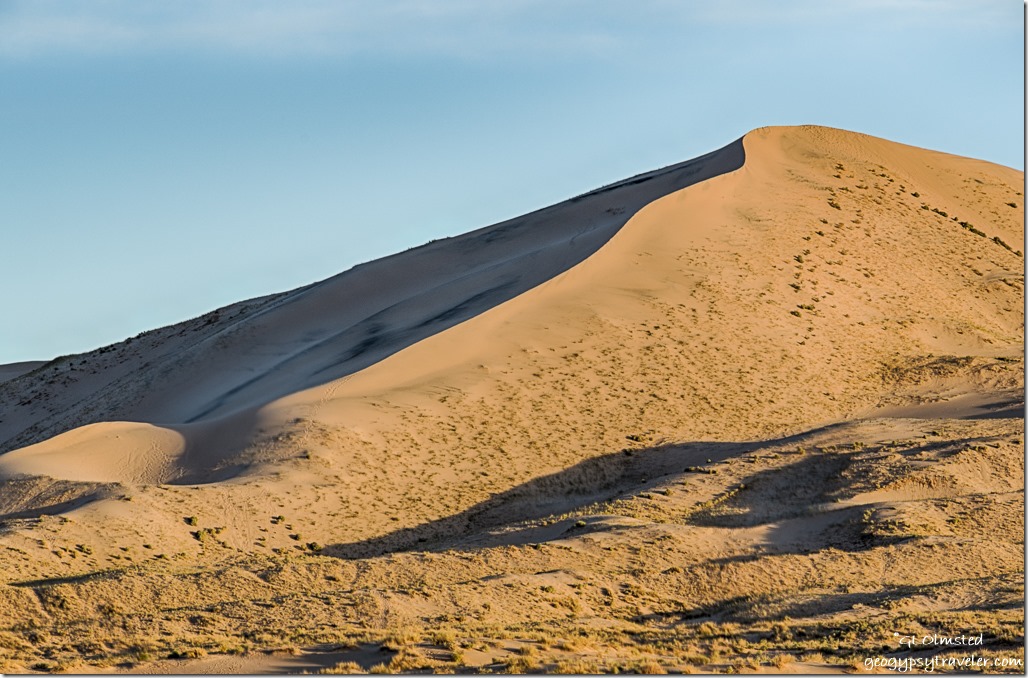 And morning light gave the dunes a different pattern of shadows.
Then time to roll as I made my way towards Lone Pine to meet a friend with a one night stop along the way at Fossil Falls.
If you shop at Amazon please consider clicking below for the Amazon website. As an Amazon Associate I'll make a few cents on your purchase(s) at no extra cost to you. Put a few pennies in the winter travel kitty. Thanks for helping out.

Geogypsy is a participant in the Amazon Services LLC Associates Program, an affiliate advertising program designed to provide a means for sites to earn advertising fees by advertising and linking to amazon.com