This week's Foto Friday Fun features seven images chosen by readers including a hangin' in Utah.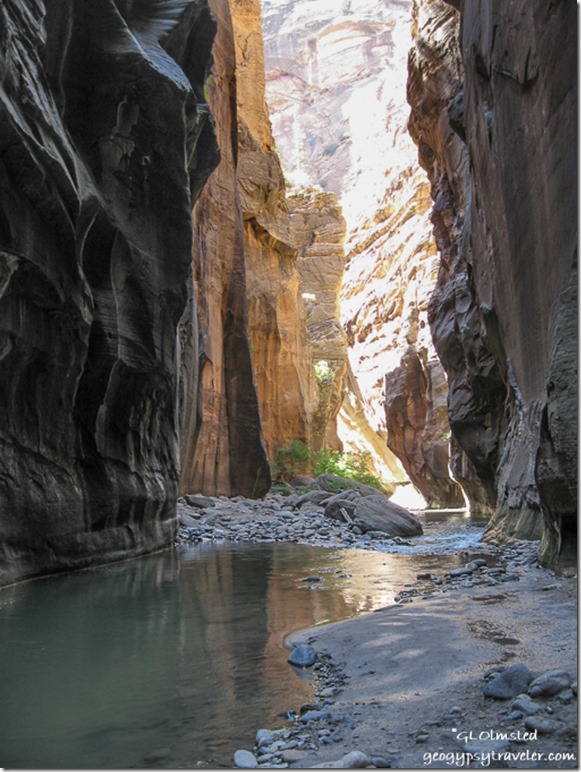 Diane and Nigel chose #311, one of three in a panorama.  I'm sure glad I walked the Virgin River in Zion National Park back in 2009 when it wasn't so crowded.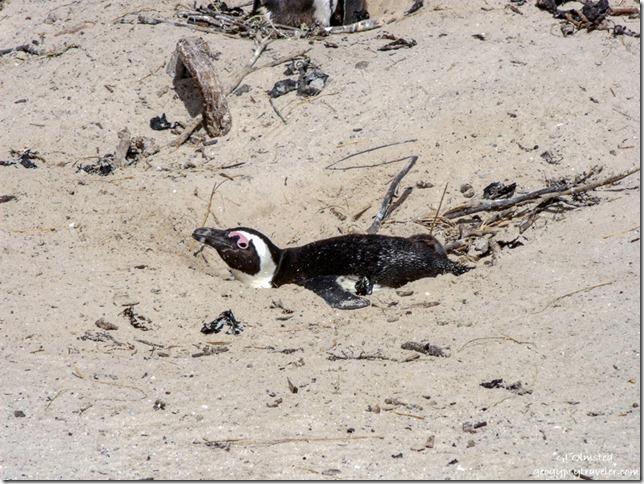 Donna chose #777.  Jackass penguins nest on the beach in part of Table Mountain National Park in Simon's Town South Africa.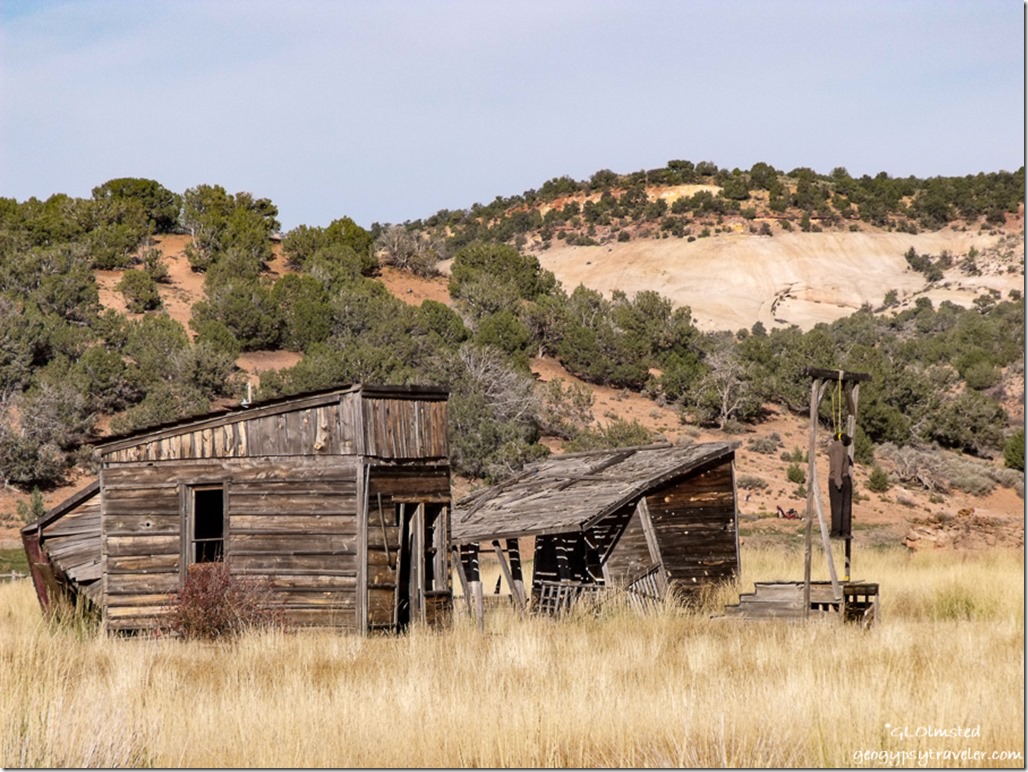 Sherry and David chose #1515.  Seemed to be a hangin' goin' on at this old movie set along Johnson Canyon Road not far from Kanab, Utah.  Or at least an effigy as it was a couple days before Halloween in 2011.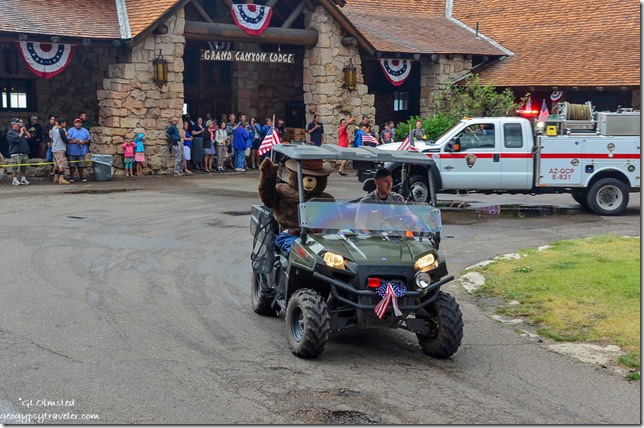 Pam and John chose #3011.  Smokey Bear always visits the North Rim's 4th of July water parade.  A good reminder of no fireworks.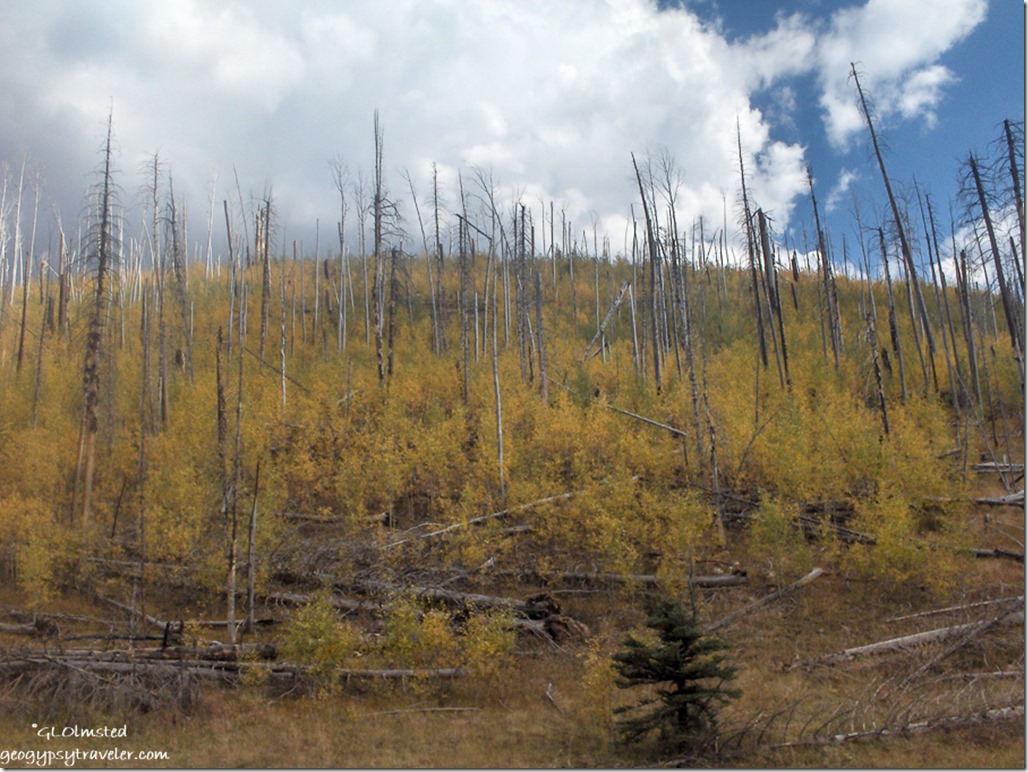 Patti and Abi chose #510.  Young aspen turned to gold in the 2000 Outlet burn along the Cape Royal Road on the North Rim Grand Canyon back in 2008.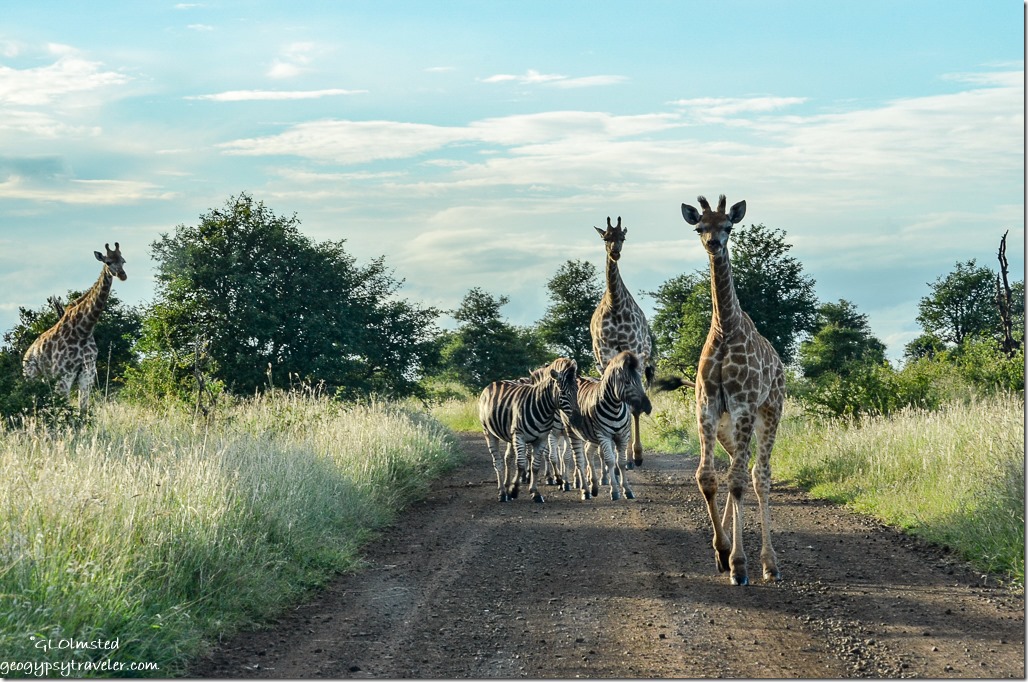 Jodee and Bill chose #4012.  Sometimes the wildlife comes to you while on safari in Kruger National Park, South Africa.  Have to be ever alert to get out of their way.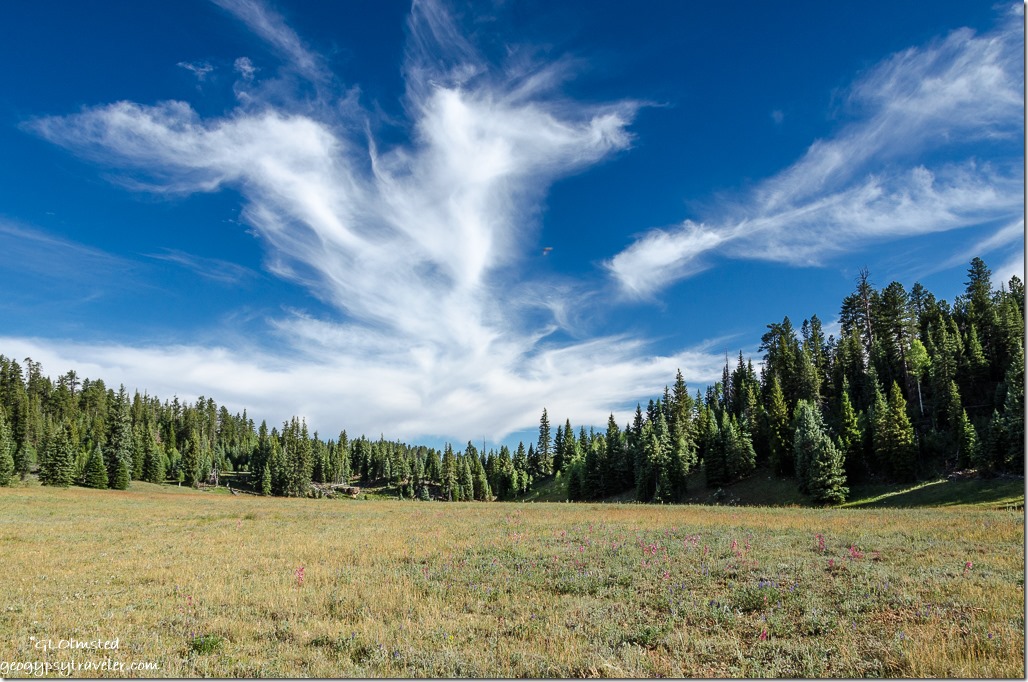 Yogi chose #8799.  A grand place to view wildflowers on the North Rim is the Big Basin along the Point Sublime Road which is an awful road.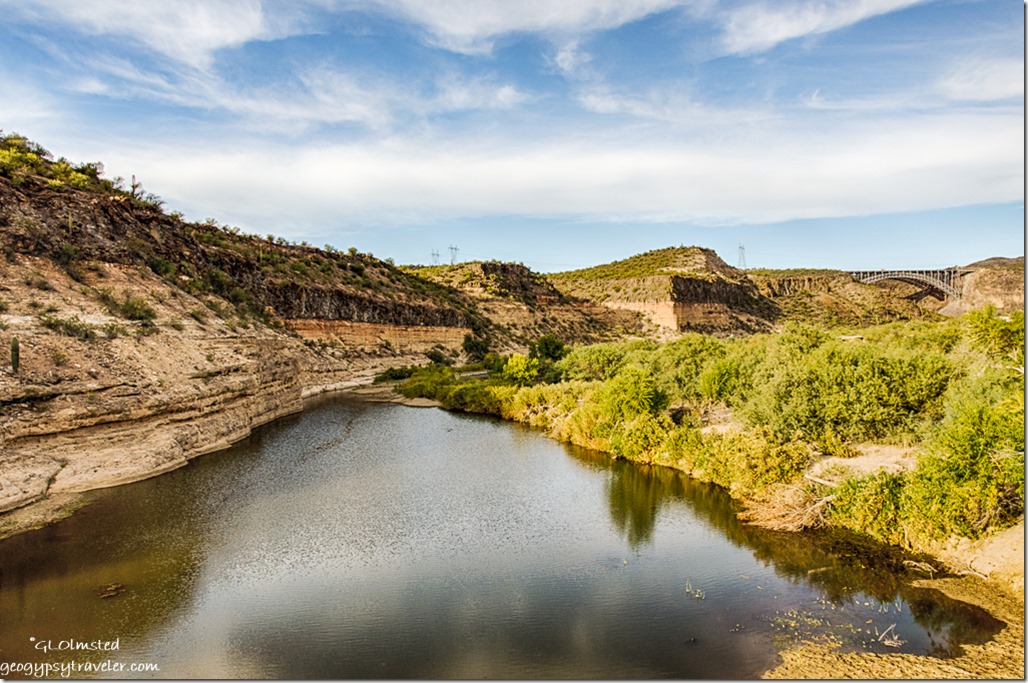 My choice looking down stream at Burro Creek where I recently camped.  More on that soon.
Thank you for playing along with Foto Friday Fun which allows me to share these photographs and memories.  Please join in next week by leaving a number between 1 and 9999 in your comment below.
Do you have a favorite this week?
Save
If you shop at Amazon please consider clicking below for the Amazon website. As an Amazon Associate I'll make a few cents on your purchase(s) at no extra cost to you. Put a few pennies in the winter travel kitty. Thanks for helping out.

Geogypsy is a participant in the Amazon Services LLC Associates Program, an affiliate advertising program designed to provide a means for sites to earn advertising fees by advertising and linking to amazon.com