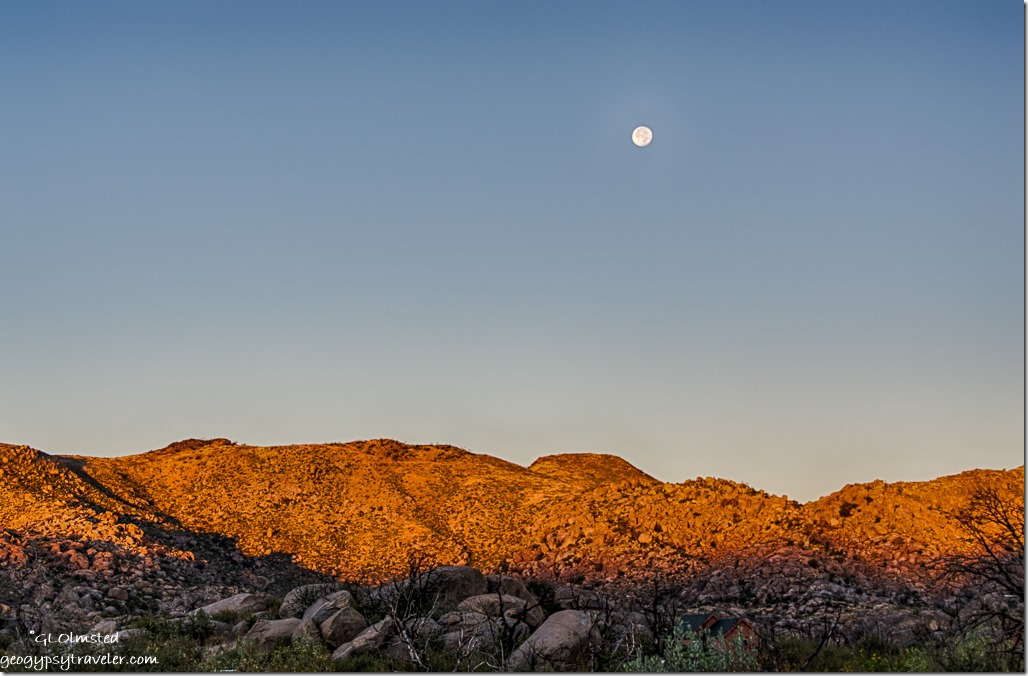 Full moon set at sunrise over the Weaver Mountains Yarnell AZ
It's been a couple of years since I've had a bout of diverticulitis so I forget how long it takes for recovery.  It's not really something that ever goes away completely.  Bumps, pockets, or polyps on the inside walls of my intestines catch food, rot and infect.  At least that's what some medical people think.  I joke about an organic strawberry seed.  Thank goodness for kick-ass antibiotics which I'd prefer not to take and probiotics to balance my flora.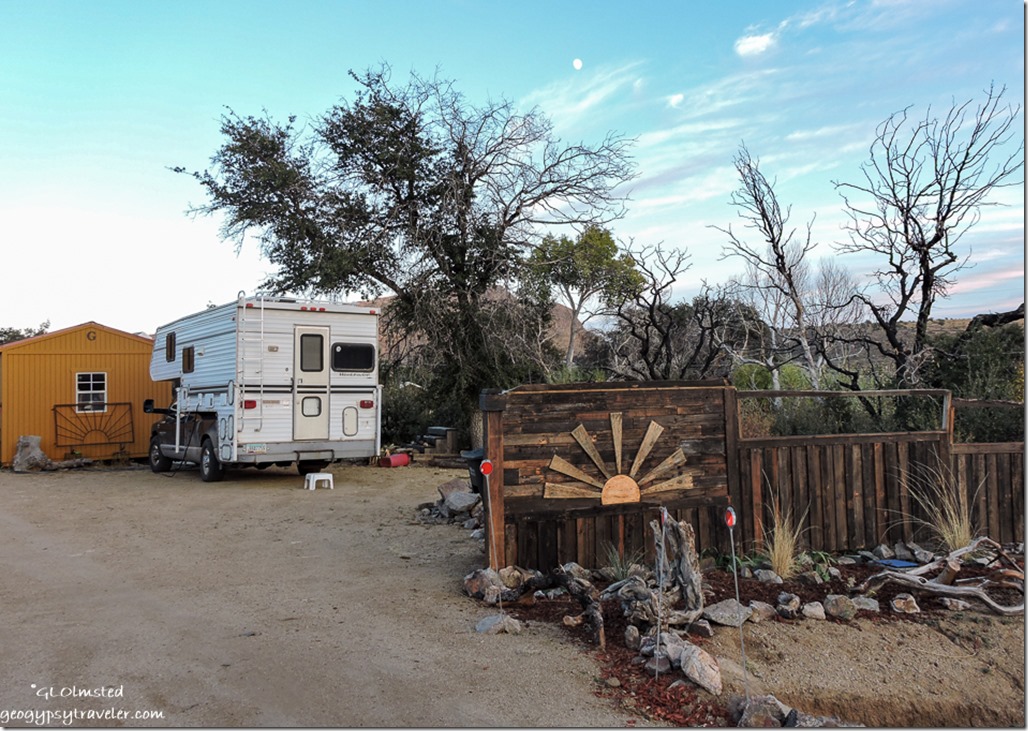 Been mooch-docking since I left the North Rim October 17th complete with electricity.  Getting spoiled.  I spent days in Kanab, then days at Lone Rock beach off grid, and finally headed "home" to Yarnell where I parked in dear Berta's driveway for over a week as seen above.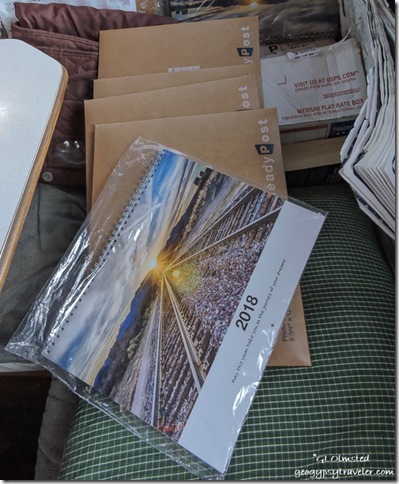 It's not like me to be so lazy.  Did get a bunch of 2018 calendars shipped off and have more if you didn't get one yet.  I have labeled literally 1000s of photos and am still way behind back in February.  Yet I've barely taken any photos other than the B&W challenge that's been going around on FB.  Just when I thought I was feeling better and started to make a plan to roll I realized I wasn't 100% yet.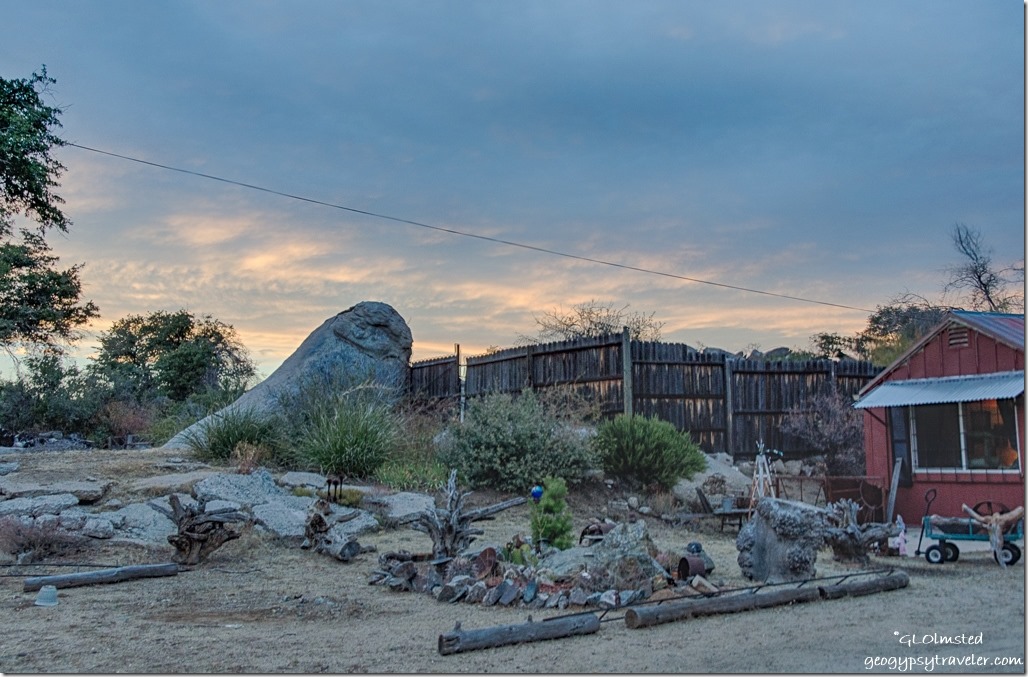 Sunset at Berta's
Plan?  What plan?  Every time I've made a plan for this fall it goes away.  I have no plan!  That's OK, and scary too, especially for a planner like me.  But I have tanks to dump.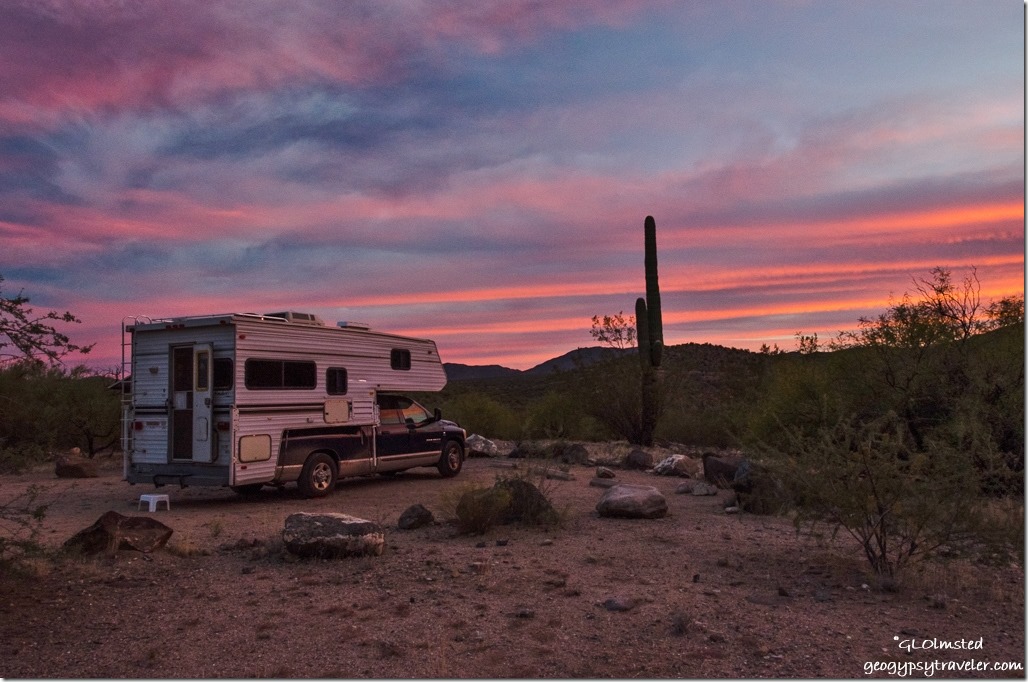 Sunset Burro Creek
So after a few chores in town yesterday I took a slow drive to Burro Creek campground off US93 near Nothing, Arizona.  I've driven through this BLM camp but never stayed.  They have a dump station to justify paying my half-off of $7/night.  And maybe I'll get lucky and find some interesting rock.
From here I'm going to Kelso Dunes in the Mojave National Preserve.  I hesitate to plan beyond that but am thinking of US395 in the Owens Valley and meeting up with a friend at Alabama Hills.
Save
If you shop at Amazon please consider clicking below for the Amazon website. As an Amazon Associate I'll make a few cents on your purchase(s) at no extra cost to you. Put a few pennies in the winter travel kitty. Thanks for helping out.

Geogypsy is a participant in the Amazon Services LLC Associates Program, an affiliate advertising program designed to provide a means for sites to earn advertising fees by advertising and linking to amazon.com