This week's Foto Friday Fun features 10 images chosen by readers from my photo files including Utah, Arizona, and South Africa.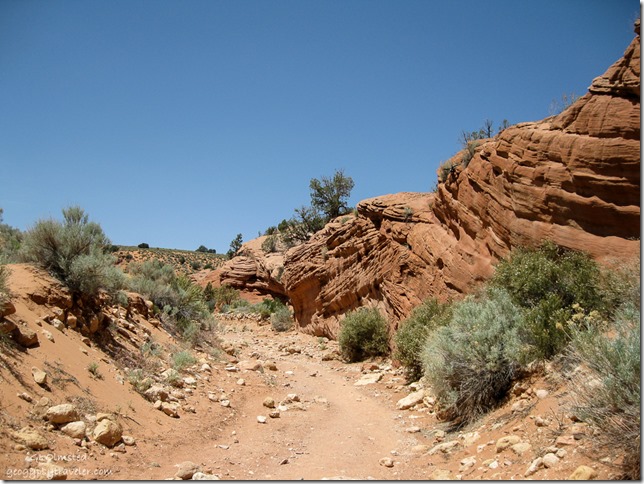 Diane and Nigel chose #707.  This dry wash along Wire Pass may not look like much but lead to my first hike into a slot canyon called Buckskin Gulch which was awesome.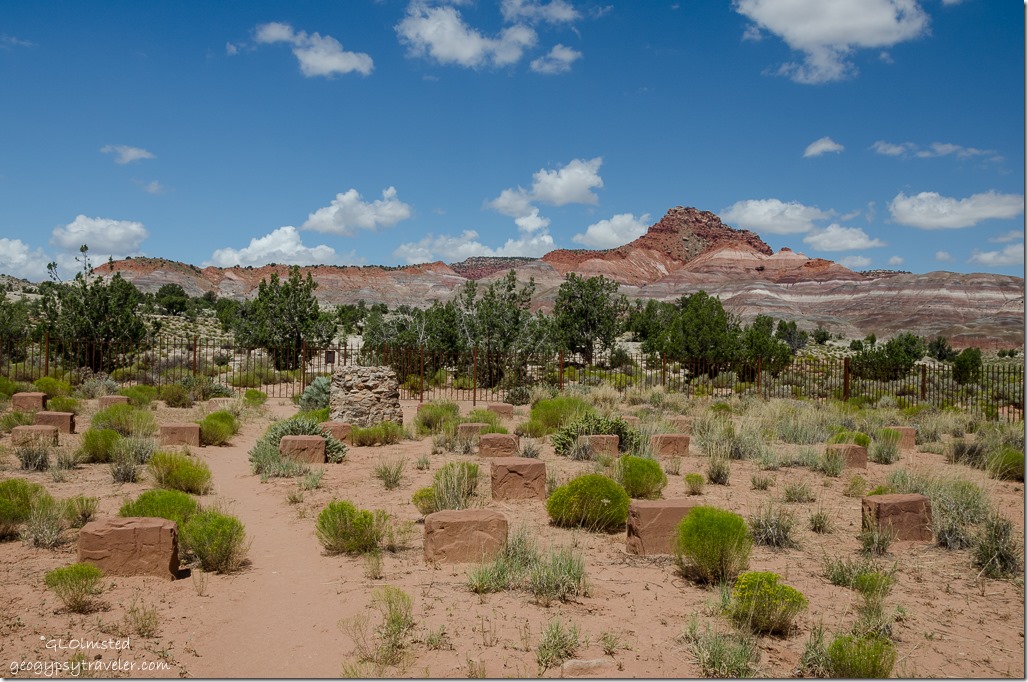 Yogi chose #6666.  The Paria Cemetery is just one place to stop along the Paria River Road where movies have been filmed past and present.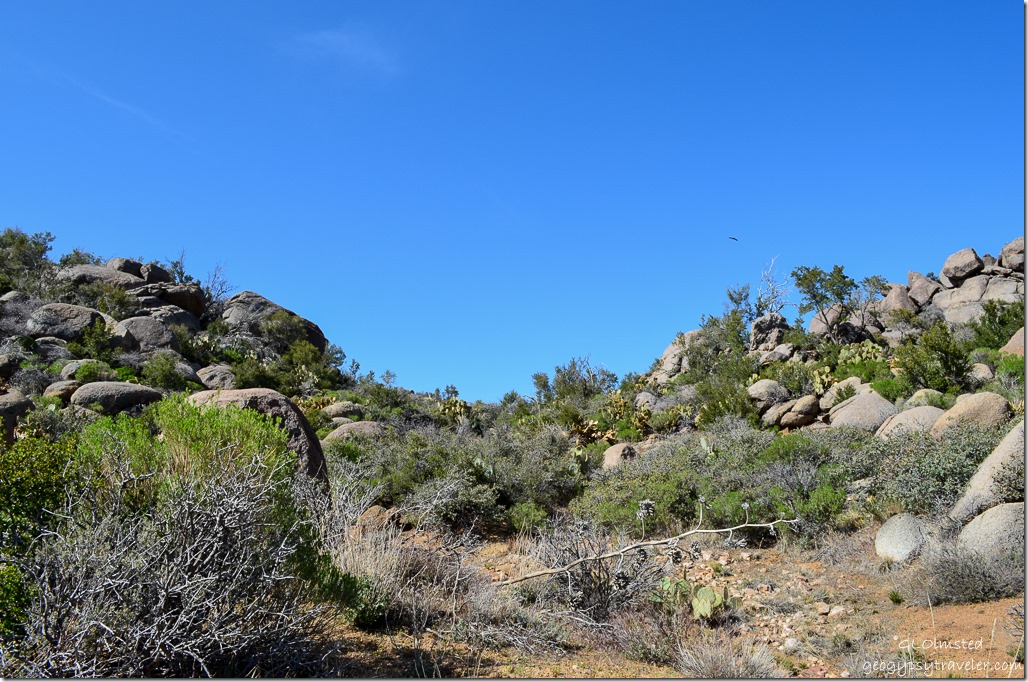 Sherry and David chose #1207.  When I lived in Yarnell, Arizona the Weaver Mountains in my backyard made a great place to hike and explore.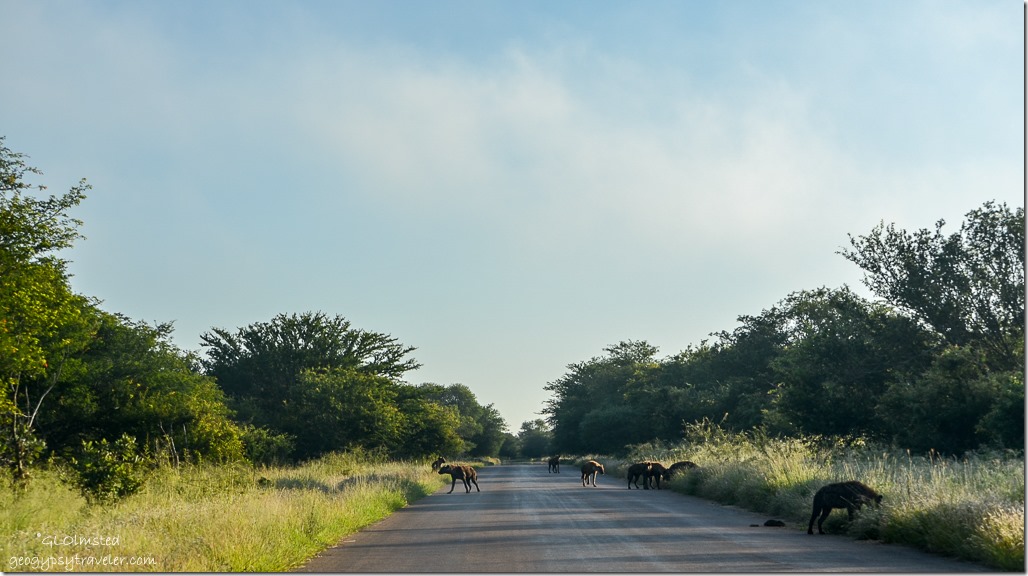 Pam and John chose #1707.  Hyenas get kind of a bad rap in the animal kingdom but I think they are really cool.  Saw this pack during my second visit to Kruger National Park for only a week which is long enough but not really long enough.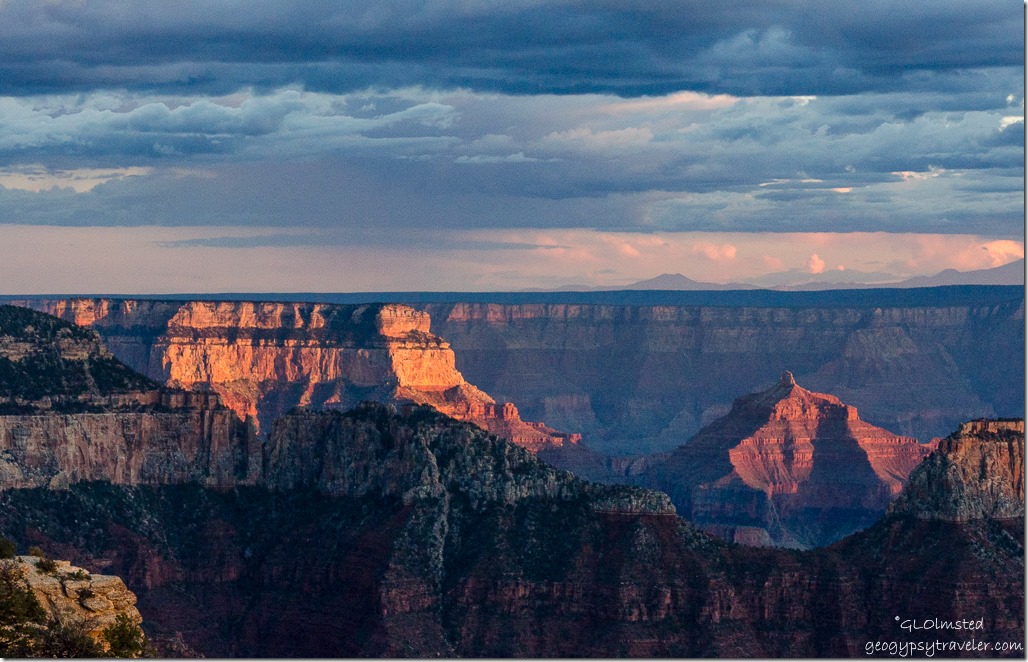 Mary Lou chose #7717.  A favorite view at the end of the day when the the sunset light makes temples glow at Grand Canyon.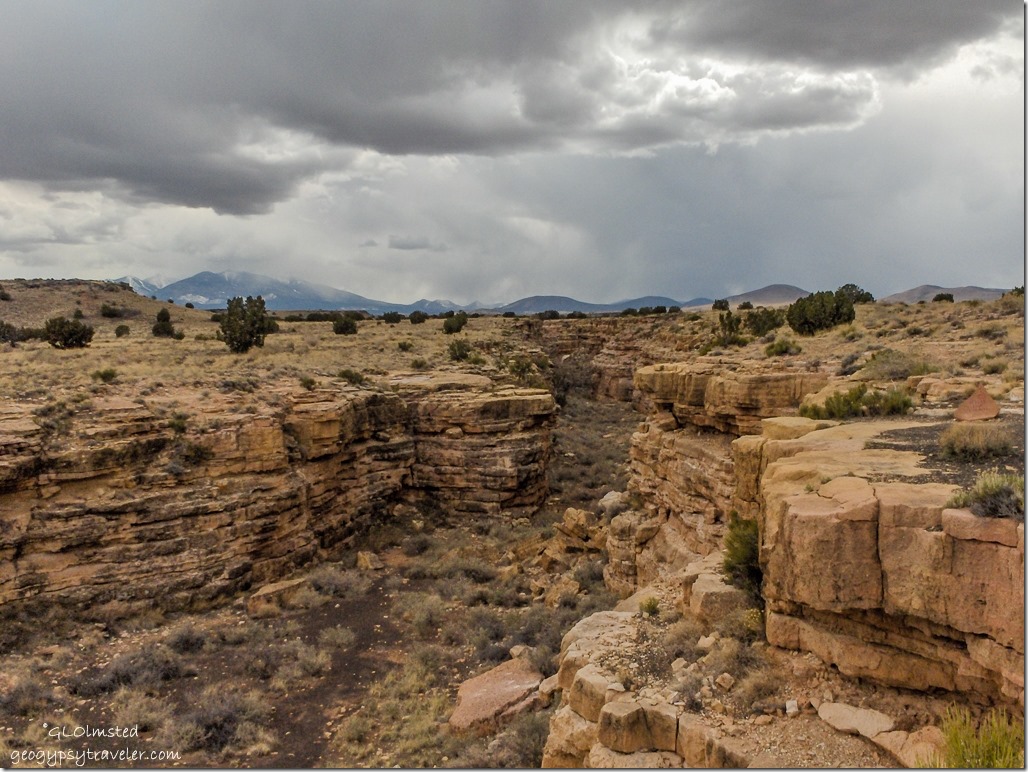 Donna chose #627.  Box Canyon in Wupatki National Monument is a landscape dotted with pueblo ruins.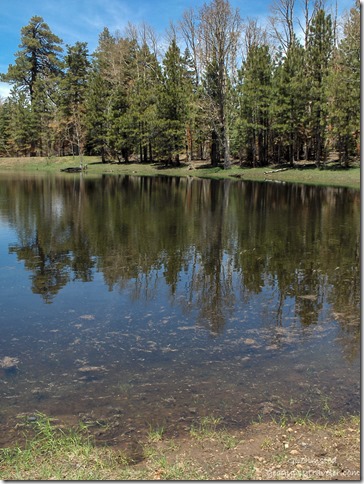 Patti and Abi chose #360, one in a panorama of four photos shows water in Greenland Lake on the North Rim my first season, spring 2008.  Many years this lake is bone dry.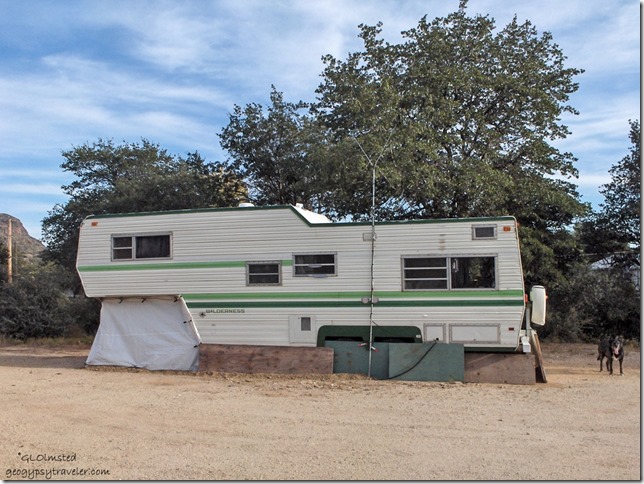 Sallie and Bill chose #68.  From 2005, my first winter in Yarnell with the previous 5th-wheel and my Carson dog.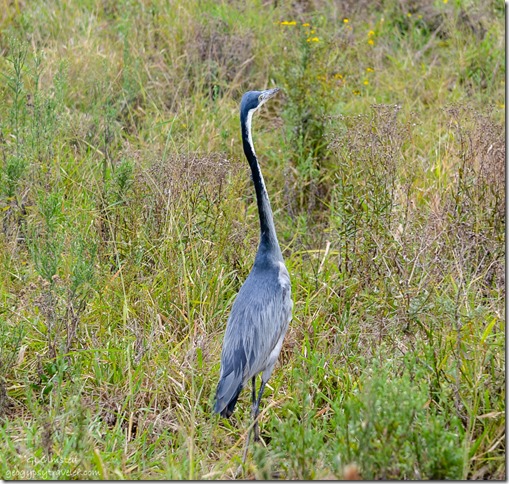 Jodee and Bill chose #3470.  We see many herons in the US but this Black-necked Heron is only seen in southern Africa and Madagascar.  This particular beauty posed in Addo Elephant National Park in South Africa.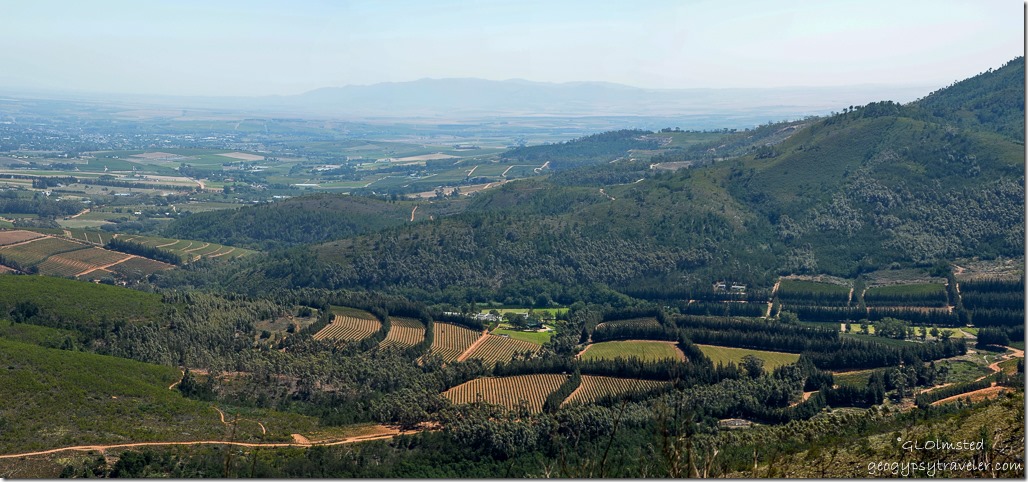 Jeff chose #3579, "the number of miles traveled thus far on our summer road trip."  I'm not sure how many miles I traveled during my 2013 summer road trip in South Africa but I went out of my way to drive mountain passes with views like this.  Bain's Kloof was one of three passes driven on the way to overnight at Rhodene Farm.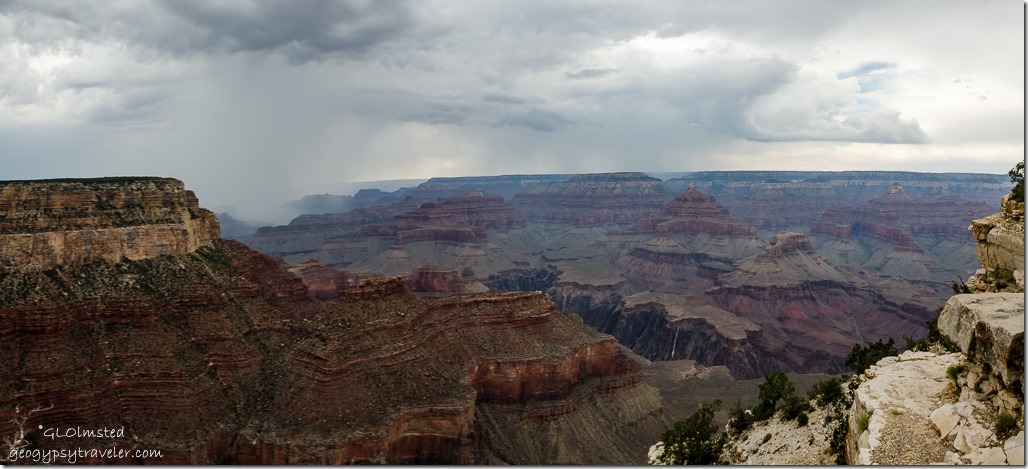 My choice from this week's days off when I went shopping in Flagstaff plus out to dinner with a friend, then camped overnight in the national forest followed by a meeting on the South Rim and a rim walk afterwards in light intermittent rain.
Thank you for playing along with Foto Friday Fun which allows me to share these photographs and memories.  Please join in next week by leaving a number between 1 and 99 in your comment below.
Do you have a favorite this week?
So I've been rather absent lately both writing and reading.  I hope to get a post out next week that will bring you up to date.
Save
If you shop at Amazon please consider clicking below for the Amazon website. As an Amazon Associate I'll make a few cents on your purchase(s) at no extra cost to you. Put a few pennies in the winter travel kitty. Thanks for helping out.

Geogypsy is a participant in the Amazon Services LLC Associates Program, an affiliate advertising program designed to provide a means for sites to earn advertising fees by advertising and linking to amazon.com