This week's Foto Friday Fun features images from my photo files chosen by 11 readers and includes caving, South African wildlife, and more.  I'm not lion.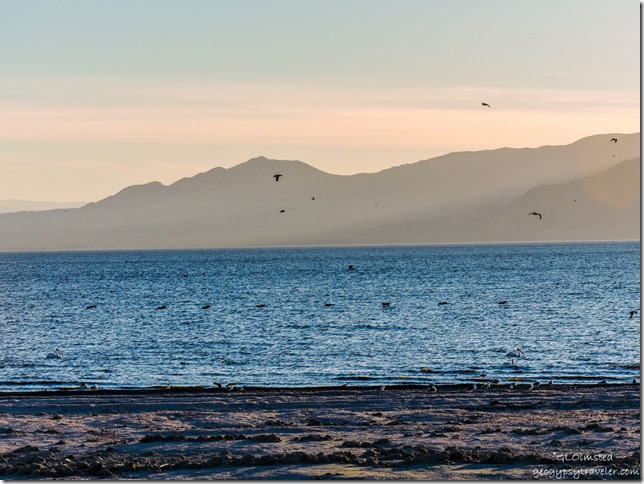 Jim and Diana chose #2080, "the year our Lifetime Good Sam membership expires (seriously)!"  My parents had one of those as long-time snowbirds between Illinois and Texas.  Maybe I come by this RV living naturally.  However, they weren't bird watching snowbirds.  Watching the diversity of birds while camping along the Salton Sea was more for me.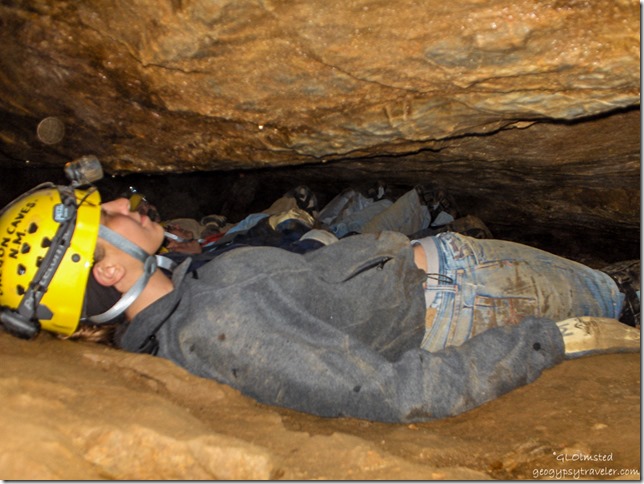 Sherry and David get #110 for the number of words in their comment.  I believe they do most of their nature explorations above ground but might be interested in caves.  Beginning summer of 2007 "wild" cave tours were offered at Oregon Caves National Monument.  I loved leading visitors off-trail and always pause on this shelf for a little reverse star gazing.  Lights out!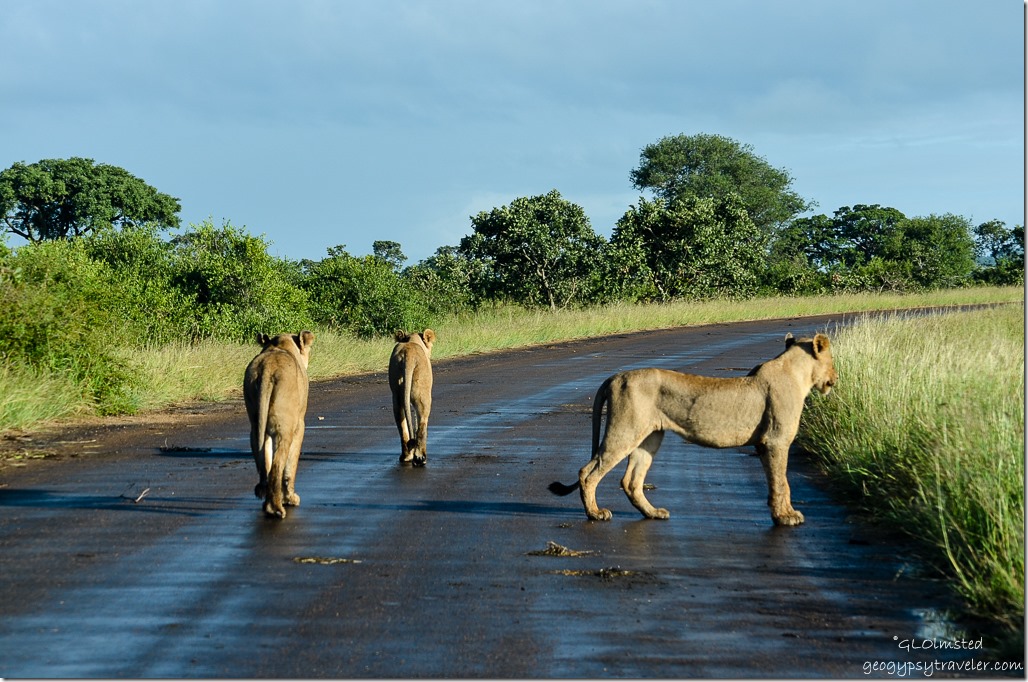 Pam and John chose #4070.  I know they aren't early birds any more than I am but on safari that's the most likely time to see lions.  They tend to sleep on the warm pavement overnight while us visitors are locked in our camps in Kruger National Park South Africa.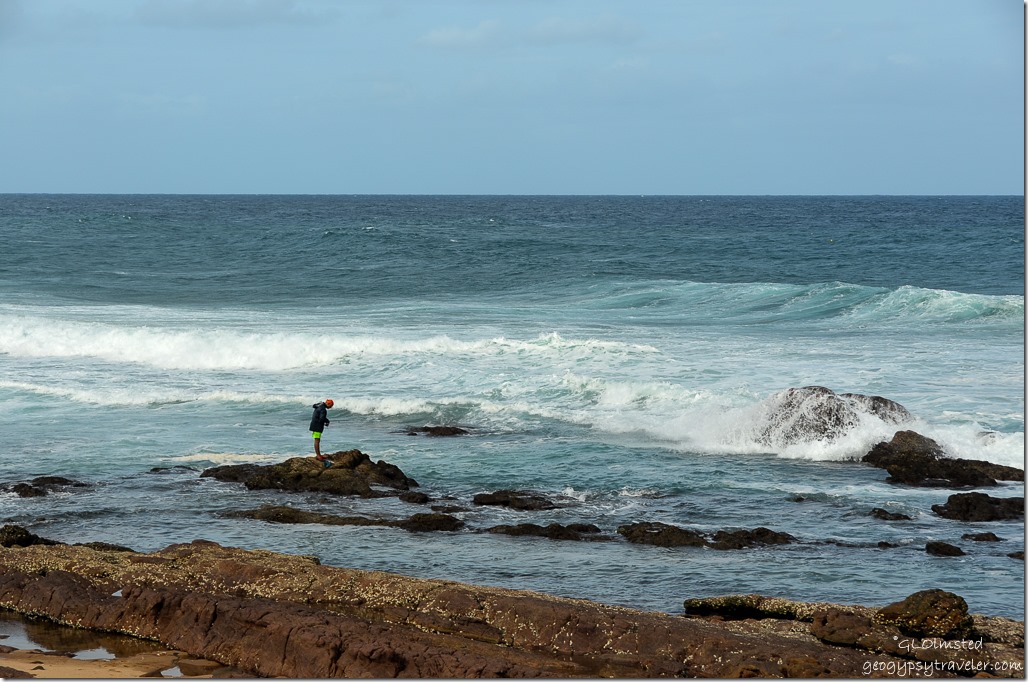 Rosemary chose #5353, her "Hubby's birth date."  I believe they probably spent more time by the sea before moving to inland California.  I spotted this fisherman along the Indian Ocean in Scottburgh South Africa.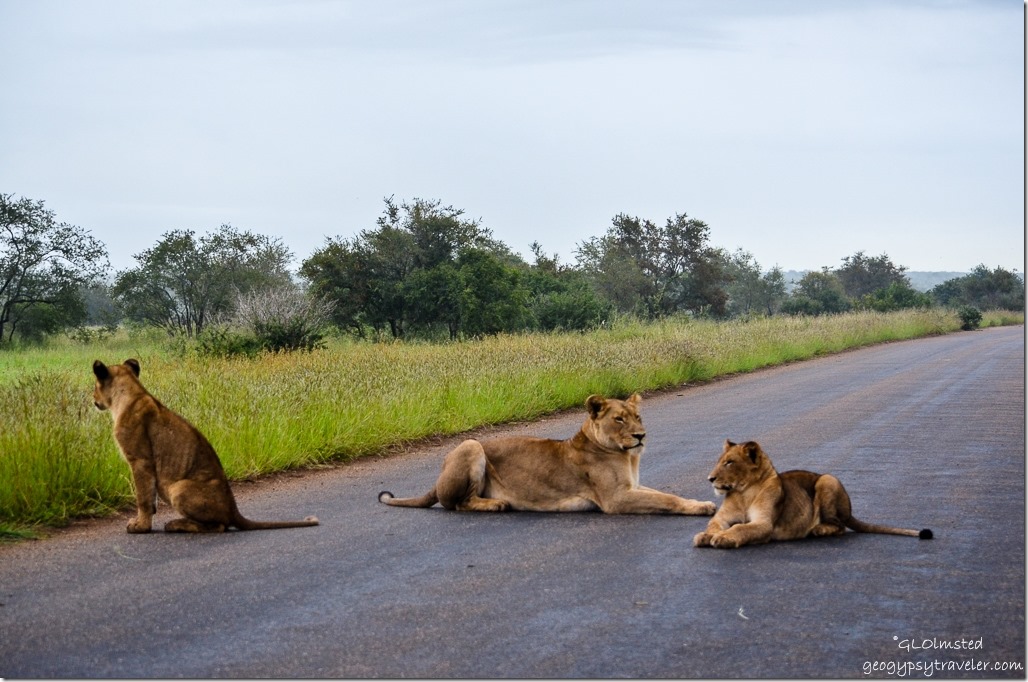 Mary Lou chose #4717.  Another morning shot two days after the above lions.  These two Kruger cubs were hanging out with mom and one seemed intent on something.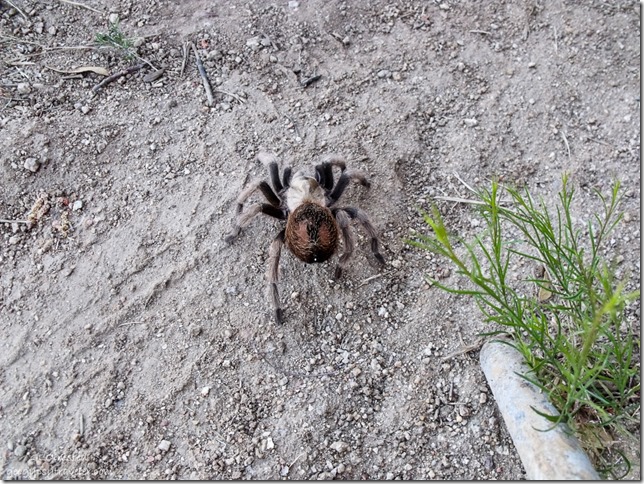 Diane and Nigel chose #704.  She's always photographing closeups of bugs and flowers so might appreciate seeing this young female tarantula I saw in Yarnell Arizona spring 2010.  She might have been out searching for a mate.  The tarantula, not Diane.  😉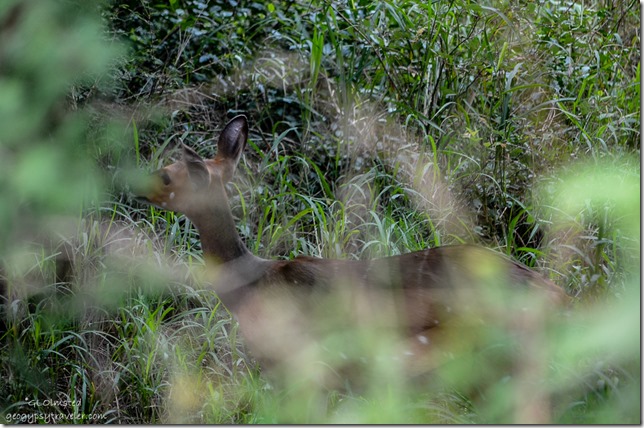 Sallie chose #4820, "It's part of an address…"  Sometimes I wish wildlife had an address so they'd be easier to see.  Lush growth is great for the grazers but tough on photographers.  Still I felt lucky as this is the only Nyala I saw in Kruger National Park and only a few hours after the above lions.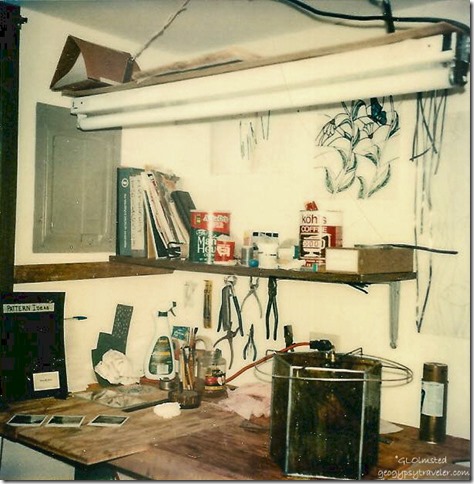 Jodee and Bill get #37 for the number of words in their comment.  My first stained glass work space in 1981 was the laundry room.  The pattern on the wall was the first I ever drew or made and the finished piece weighed about 10 pounds, mostly solder.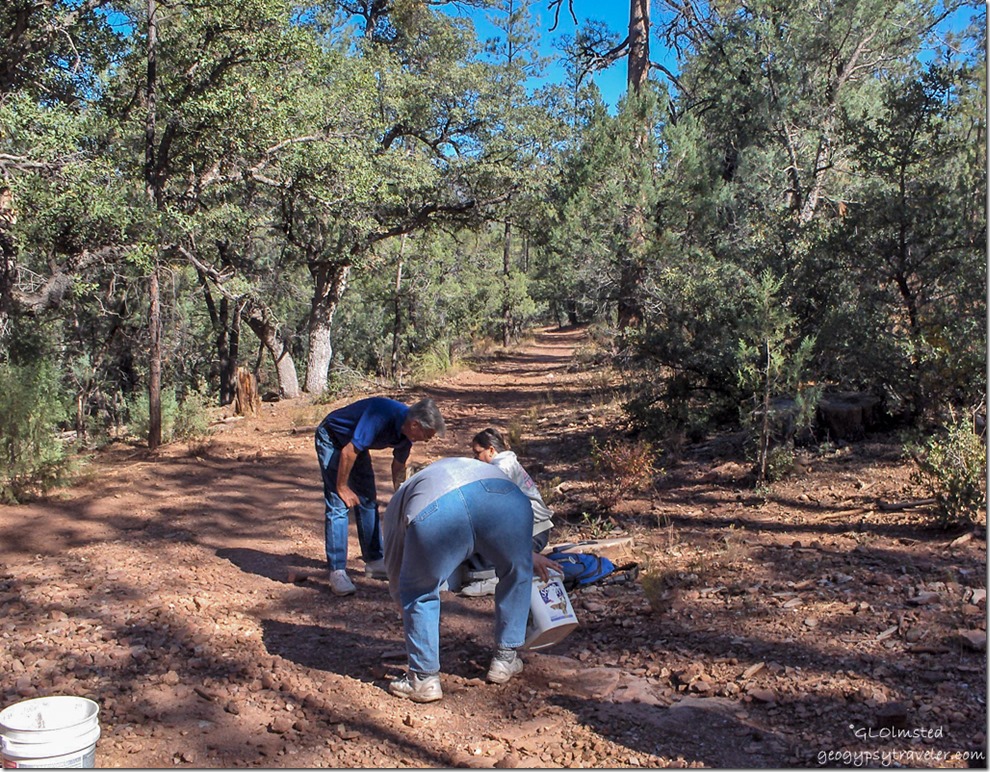 #73 for number of words for Yogi, and this image makes me think of him.  The scene looks enough like a trail he frequently runs on Turkey Mountain, OK., although this is in Pine, Arizona.  Plus the pose, I fear, may look like him when he trips on the trail—which unfortunately happens.  Although these folks were actually in rockhounding position.  Sure glad Yogi is a good sport.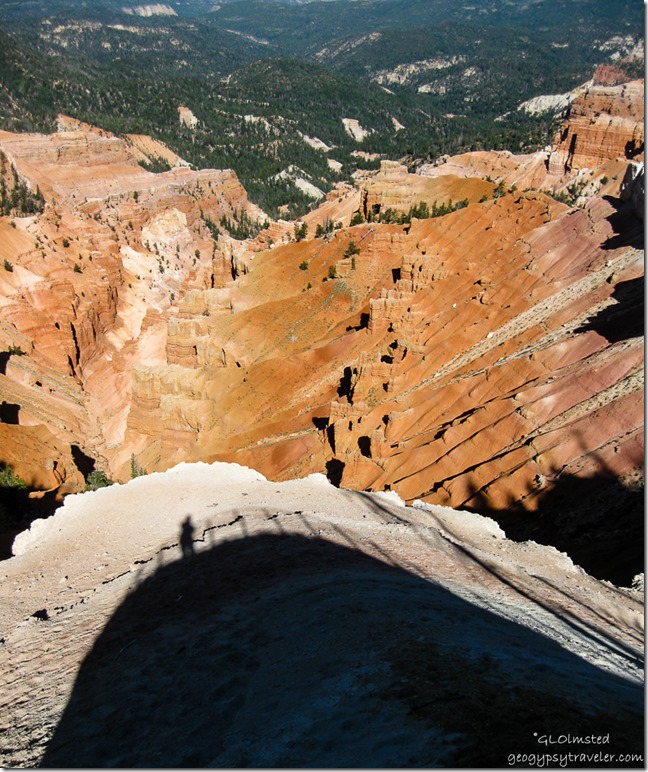 Donna chose #507.  My most favorite selfies are usually shadow shots.  Got lucky on this morning with the sun to my back at Sunset View overlook in Cedar Breaks National Monument Utah in August 2009.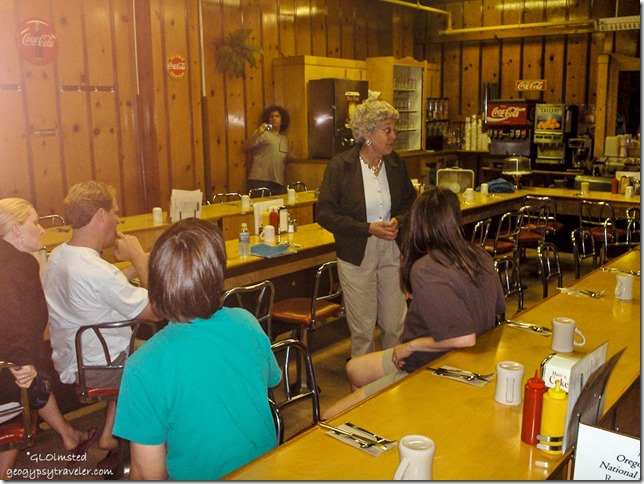 Patti chose #230.  Believe it or not, that gray-wig wearing woman is me portraying a 73-year old in a living history program at Oregon Caves National Monument in 2007.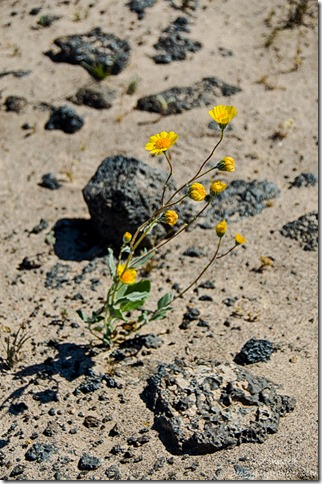 My choice from Amboy Crater in Mojave Trails National Monument where the Desert Daisy bloomed the end of March.
Thank you for playing along with Foto Friday Fun which allows me to share these photographs and memories.  Please join in next week by leaving a number between 1 and 9999 in your comment below.
Do you have a favorite this week?
Save
Save
If you shop at Amazon please consider clicking below for the Amazon website. As an Amazon Associate I'll make a few cents on your purchase(s) at no extra cost to you. Put a few pennies in the winter travel kitty. Thanks for helping out.

Geogypsy is a participant in the Amazon Services LLC Associates Program, an affiliate advertising program designed to provide a means for sites to earn advertising fees by advertising and linking to amazon.com