This week's Foto Friday Fun features nine images chosen by readers from my photo files including a crazy collection from my past.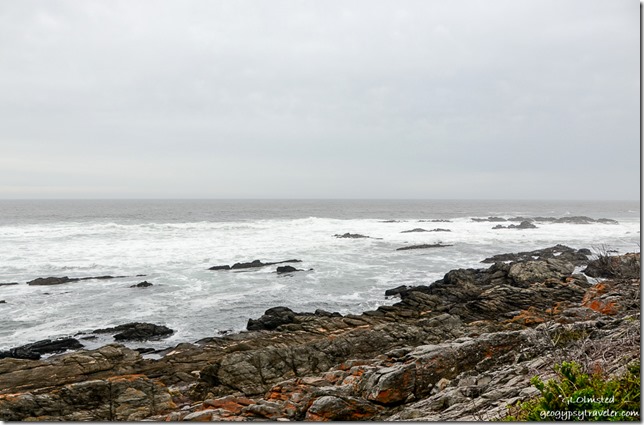 Jim and Diana chose #6924, "the difference in height between Bears Ears (8700 feet above sea level) and the top of the tallest tower in NYC."  Fun trivia.  But of course this was sea level at the Indian Ocean in Tsitsikamma National Park along South Africa's famous Garden Route.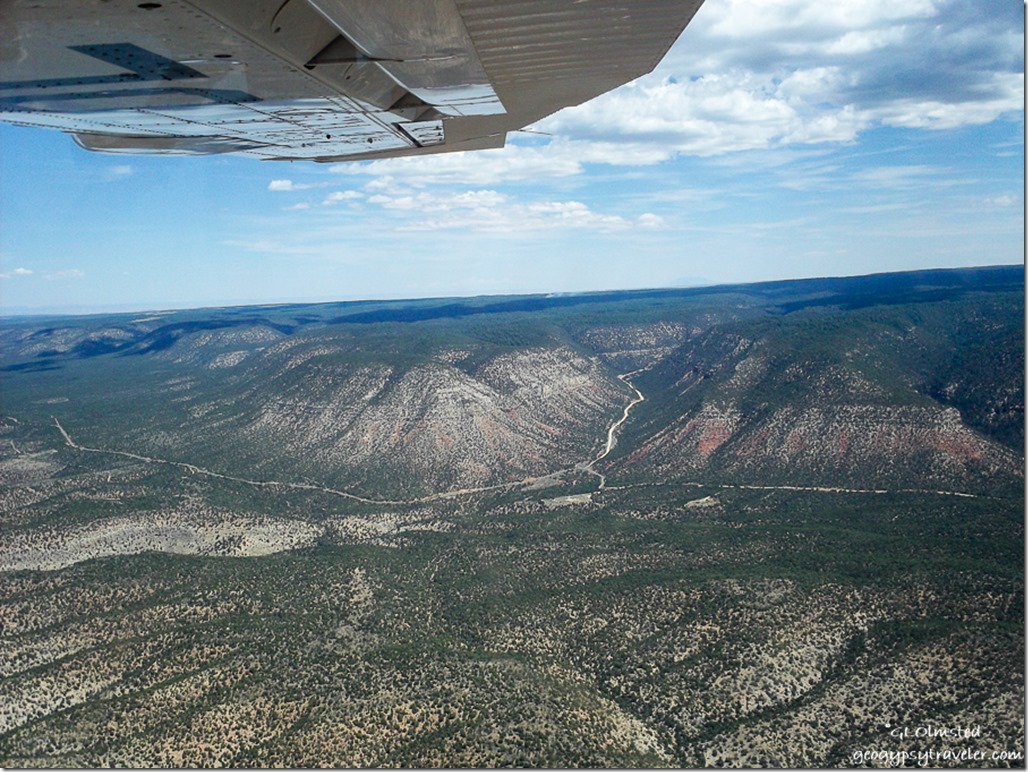 Diane and Nigel chose #1003.  In 2011, after a five day rafting trip on the Colorado River the National Park Service flew me from the South Rim airport in Tusyan to Kanab, Utah.  This shot was over the Kaibab National Forest.  For more of the canyon check out that story.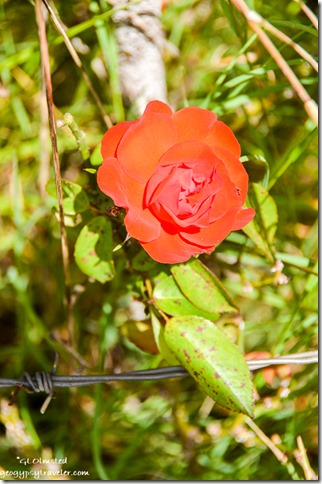 Mary Lou chose #7012.  Where ever I travel stopping is often necessary when flowers are seen like roses along the N12 just North of George, South Africa in March, 2014.  You know, stop and smell the roses.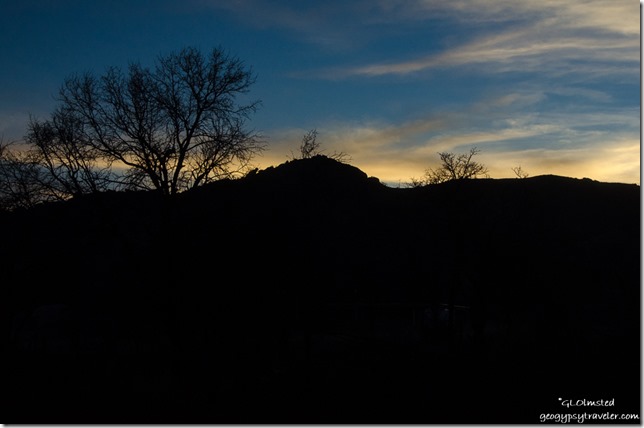 Sherry and David chose #7777, one photo in a panorama of a sunset over the Weaver Mountains from when living in Yarnell, Arizona.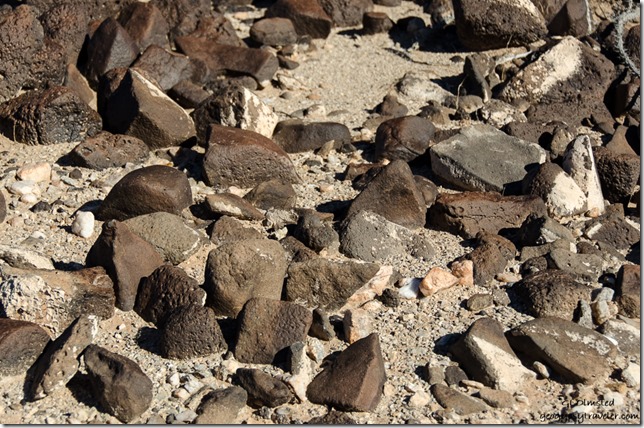 Jodee and Bill chose #4240.  Oh how I love rocks.  Big rocks, little rocks, brown rocks, white rocks, all rocks.  These desert varnished rocks were near camp along Ogilby Road in Southeastern California.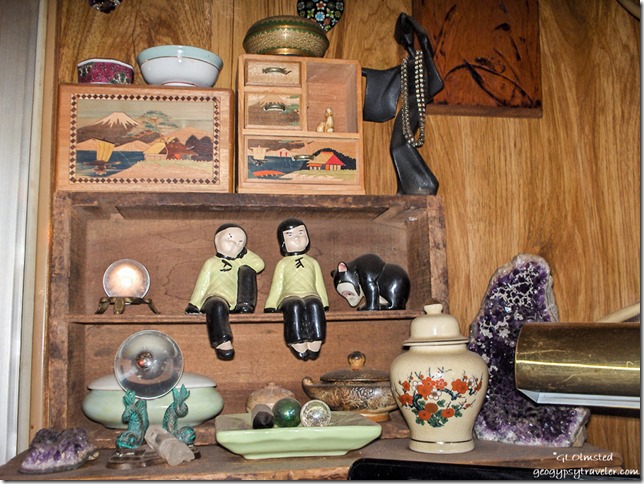 Sallie gets #99 for the number of words in her comment.  I guess most of us collect something.  For years a thrift store attraction of mine was "Made in Japan" cute stuff, dust collectors.  And of course, rocks.  This display was by my desk in the last 5th-wheel.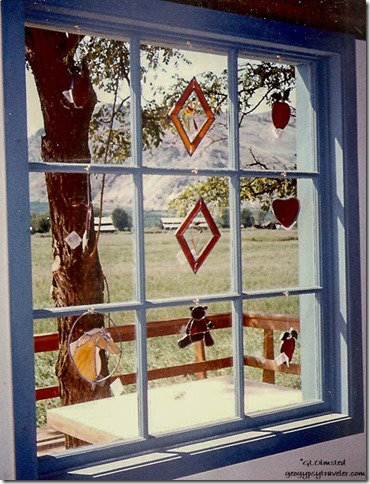 Donna chose #487.  Some of my stained glass displayed at a store in Oroville, Washington from 1982 when I lived in the Okanogan Valley.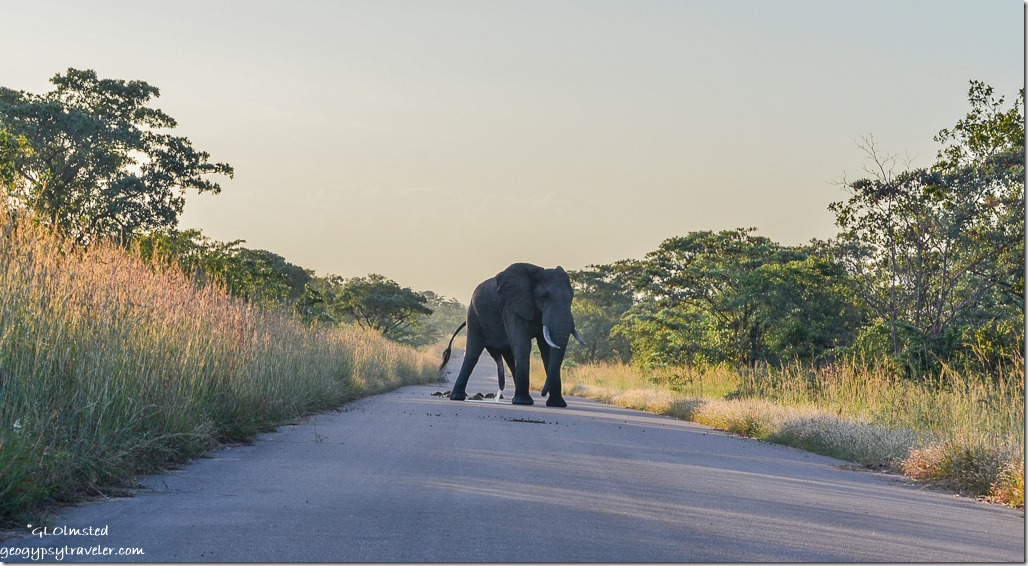 Yogi chose #5100.  So, maybe I'm weird.  (No, I am weird.)  But while on safari in Kruger National Park, South Africa I took this shot of an elephant peeing.  Not something you see every day.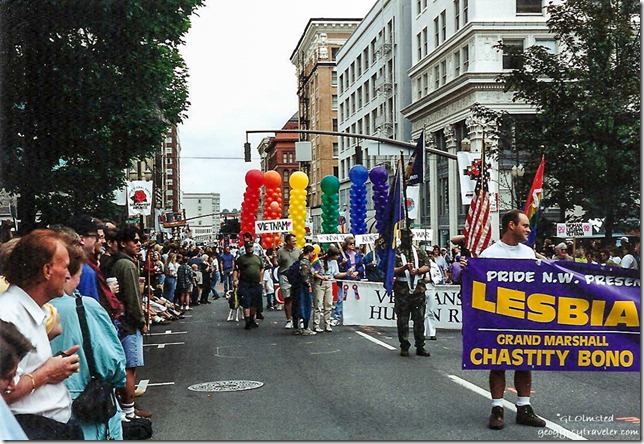 Patti chose #190.  Back in 1996 while working at Mount St Helens a friend wanted to attend the Gay Pride March but didn't want to go alone.  So why not, I'd never been to a function like this and I support the LGBT.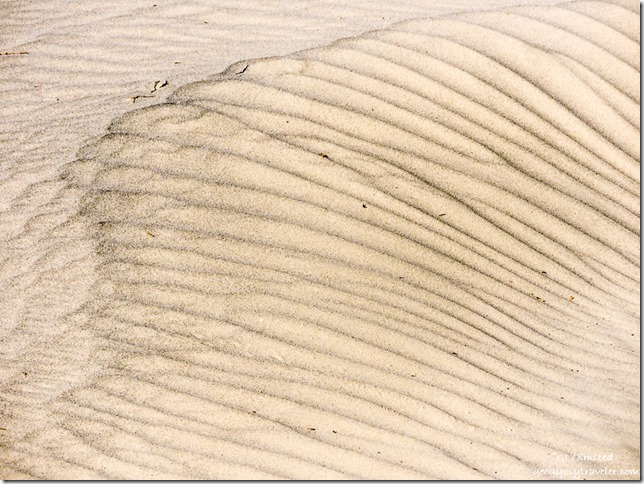 My choice from a recent morning at the Mesquite Flat Sand Dunes in Death Valley National Park that I'll try to post about next week.  Looks like scallops of a sea shell to me.
Thank you for playing along with Foto Friday Fun which allows me to share these photographs and memories.  Please join in next week by leaving a number between 1 and 9999 in your comment below.
Do you have a favorite this week?
Save
Save
If you shop at Amazon please consider clicking below for the Amazon website. As an Amazon Associate I'll make a few cents on your purchase(s) at no extra cost to you. Put a few pennies in the winter travel kitty. Thanks for helping out.

Geogypsy is a participant in the Amazon Services LLC Associates Program, an affiliate advertising program designed to provide a means for sites to earn advertising fees by advertising and linking to amazon.com