This week's Foto Friday Fun features nine images chosen by readers from my photo files including a lot of Grand Canyon shots over the years plus some Oregon and Utah thrown in.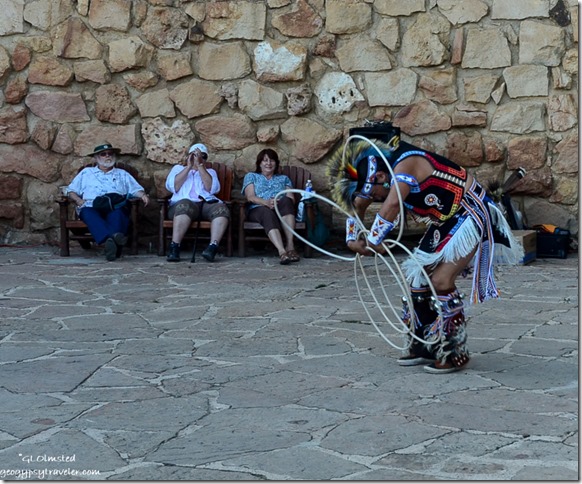 Mary Lou chose #5811.  Every year in August the North Rim Grand Canyon celebrates Native American Heritage Days.  For the last nine years I've been there Multi-time International hoop dancer Derek Suwaima-Davis has performed.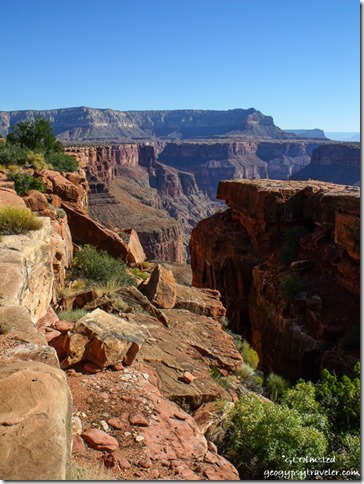 Pam and John chose #2117.  I believe this is from my first visit to Toroweap in 2010.  This is looking into a side canyon there.  Yet another view is four photos down.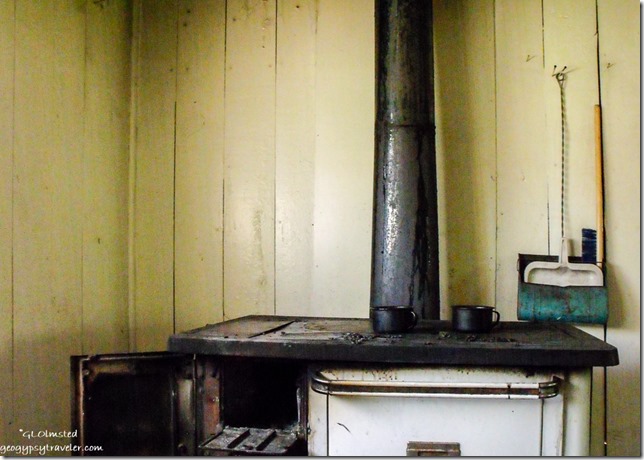 Sherry and David chose #512.  They own a farmhouse with some antique kitchen appliances.  Sure hope their cook stove is in better shape than this one inside an old cowboy cabin at Pleasant Valley on the Kaibab National Forest.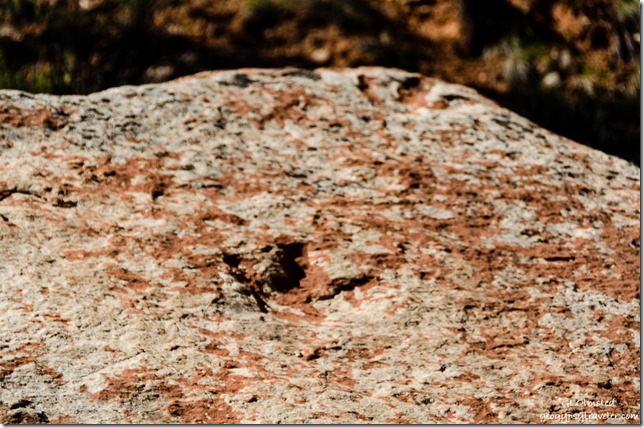 Jodee and Bill chose #3310.  If they travel through the Kanab, Utah area I hope they'll hike the easy Bunting Trail to the dinosaur tracks.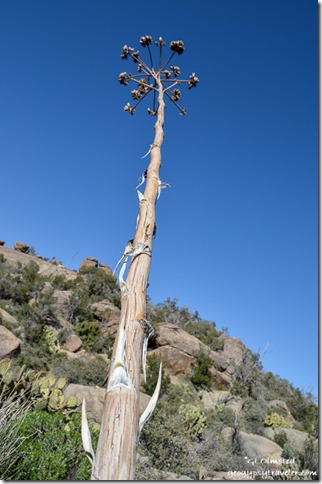 Jeff chose #1357, "the odd numbers."  The century plant might be considered odd to many.  I saw this tall beauty on a walk in the Weaver Mountains in the chaparral of Yarnell, Arizona 3-28-12.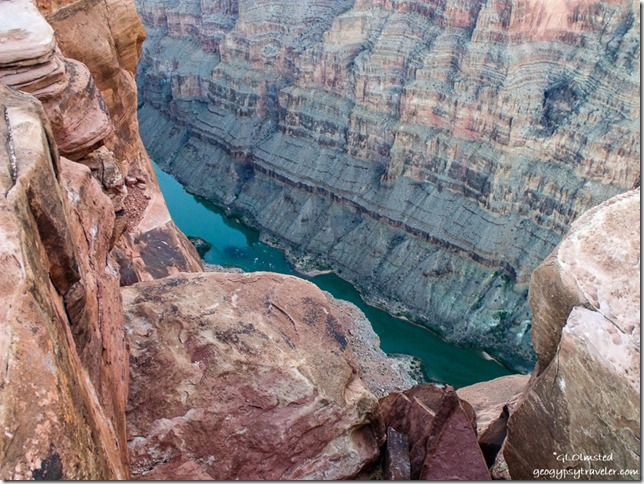 Rosemary chose #1970, "the year my oldest child was born."  Much older than that by several million years is the Grand Canyon.  This view from Toroweap looks 3000 feet almost straight down to the Colorado River.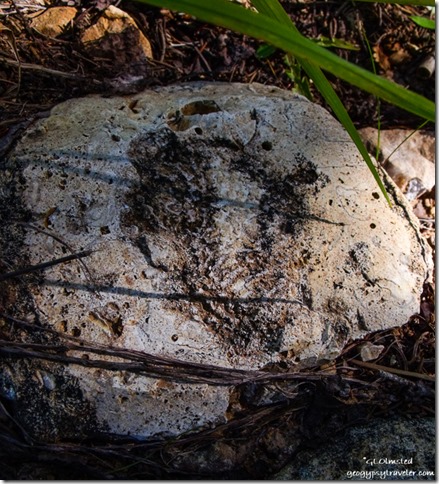 Yogi chose #2050.  Even older than the canyon, and Yogi, are 270 million year old fossils, like this sponge, found on the top layer in the Kaibab limestone.  Look closely for the crinoids and other shelled creatures.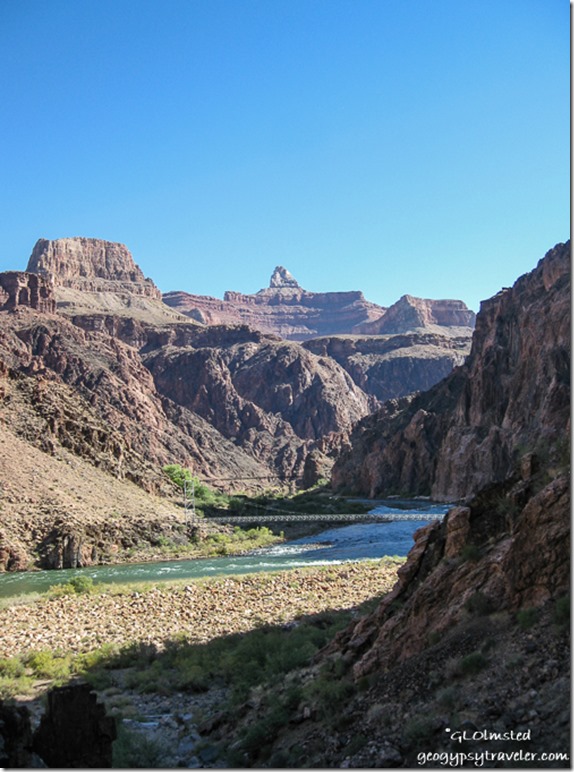 Donna chose #447.  Yet another view of the Colorado River.  This from near the bottom along the River Trail as I began the 7000 foot ascent in October 2009.  You can see both the silver and black foot bridges across the river.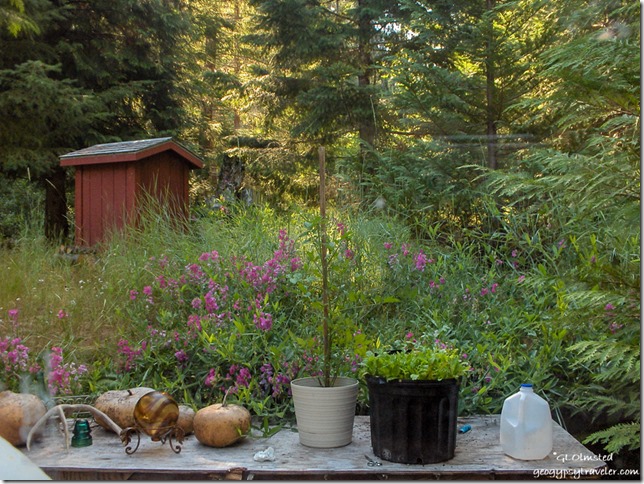 Patti chose #150 in her continued leaps of 10.  This was my garden view from the old 5th-wheel while camp hosting at Cave Creek campground on the Siskiyou National Forest and working at Oregon Caves National Monument in Oregon during 2007.  I'm not much of a green thumb but did manage containers with mixed greens and a cherry tomato plant.  Such a treat to come home from work and fill a bowl with fresh salad.
My choice from two days ago when friends lead me to this outstanding crested organ pipe cactus not far from our Darby Well Road camps.  The big crest on one side and the smaller on the other.  Nature is so amazing.  I found my way back the next day so you're bound to see more pics of this.
Thank you for playing along with Foto Friday Fun which allows me to share these photographs and memories.  Please join in next week by leaving a number between 1 and 9999 in your comment below.
Do you have a favorite this week?
Save
Save
If you shop at Amazon please consider clicking below for the Amazon website. As an Amazon Associate I'll make a few cents on your purchase(s) at no extra cost to you. Put a few pennies in the winter travel kitty. Thanks for helping out.

Geogypsy is a participant in the Amazon Services LLC Associates Program, an affiliate advertising program designed to provide a means for sites to earn advertising fees by advertising and linking to amazon.com