This week's Foto Friday Fun features images chosen by nine readers from my photo files with a strong showing of America's Southwest and a touch of South Africa.  Hope you continue to enjoy as I share the memories.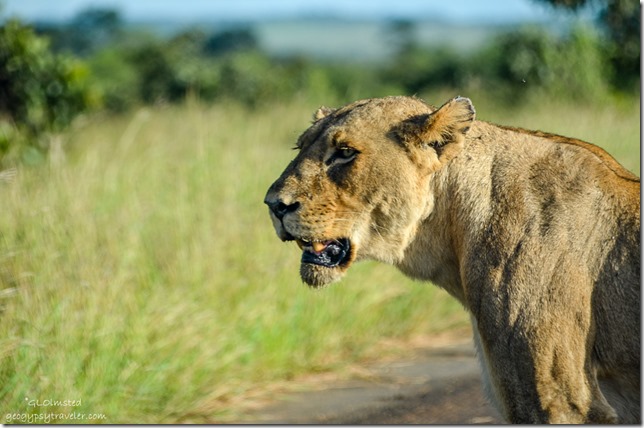 George & Suzie chose #4116.  There's nothing like seeing lions close up at Kruger National Park, South Africa, no matter how many times.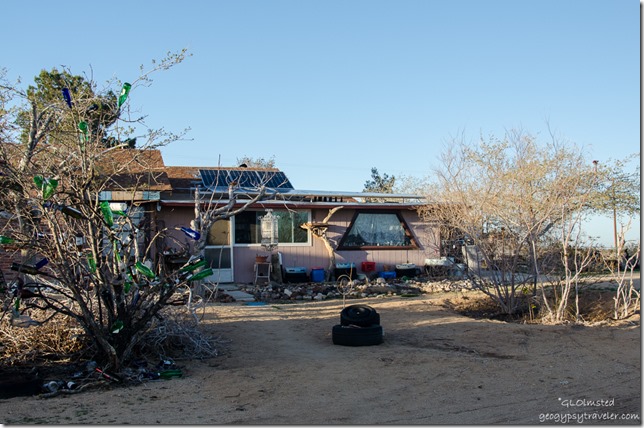 Mary Lou chose #7476.  A friend living in Joshua Tree, California collects stuff and landscapes with recyclables.  She also has a thing for old RV trailers and after renovations are available to stay in, not indefinitely, at Buzzards Roost.  But they are unique accommodations for visiting the near by Joshua Tree National Park.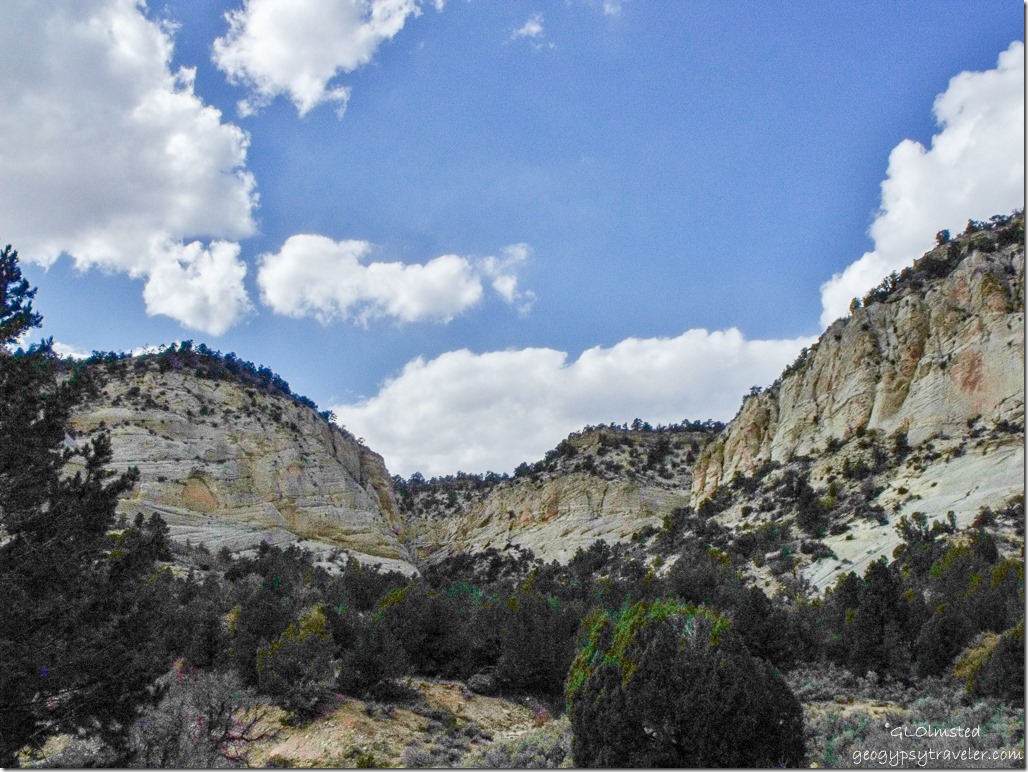 Donna chose #1117, just some of the amazing sandstone bluffs seen along Johnson Canyon Road in Grand Staircase-Escalante National Monument in southern Utah.  This shot was my first of many visits from 2011.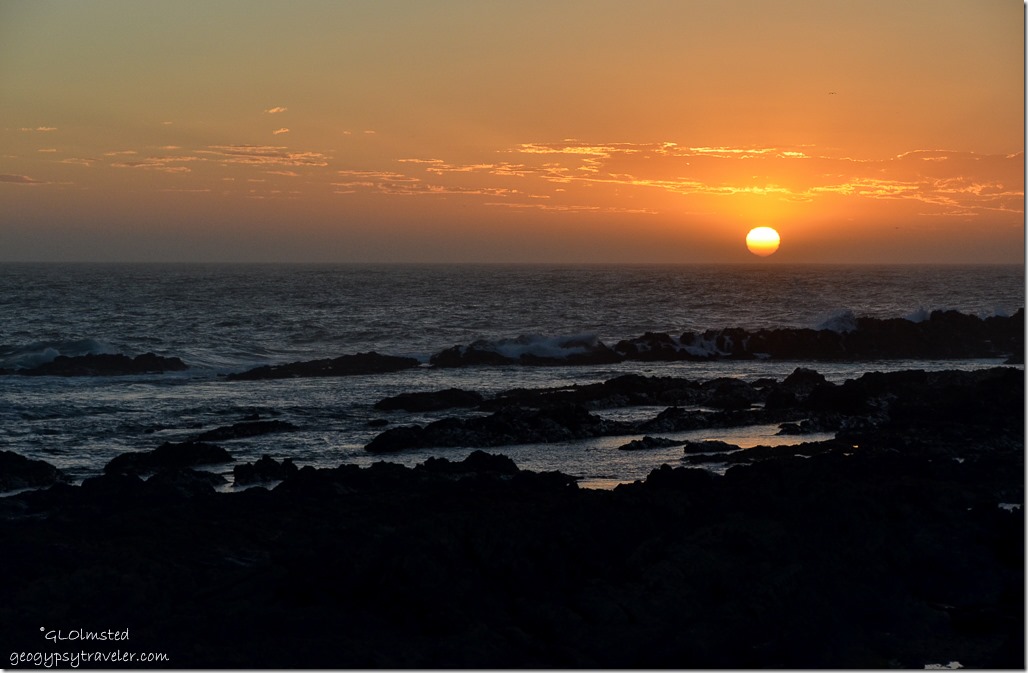 John & Pam chose #6543.  Finally broke the chain of coincidences unless they've hung out at Tsitsikamma National Park, South Africa.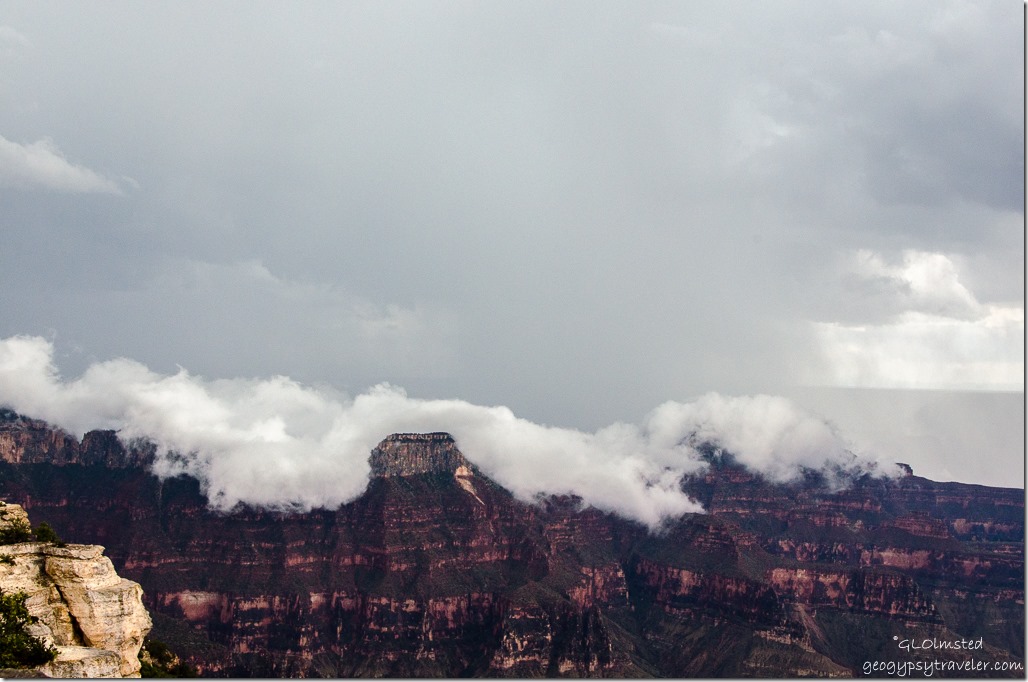 Diane chose #9994.  She's on a roll with Grand Canyon photos which are great teasers for her June visit.  Here we see a September, 2015 view from the Grand Lodge as clouds seem to crawl over the temples.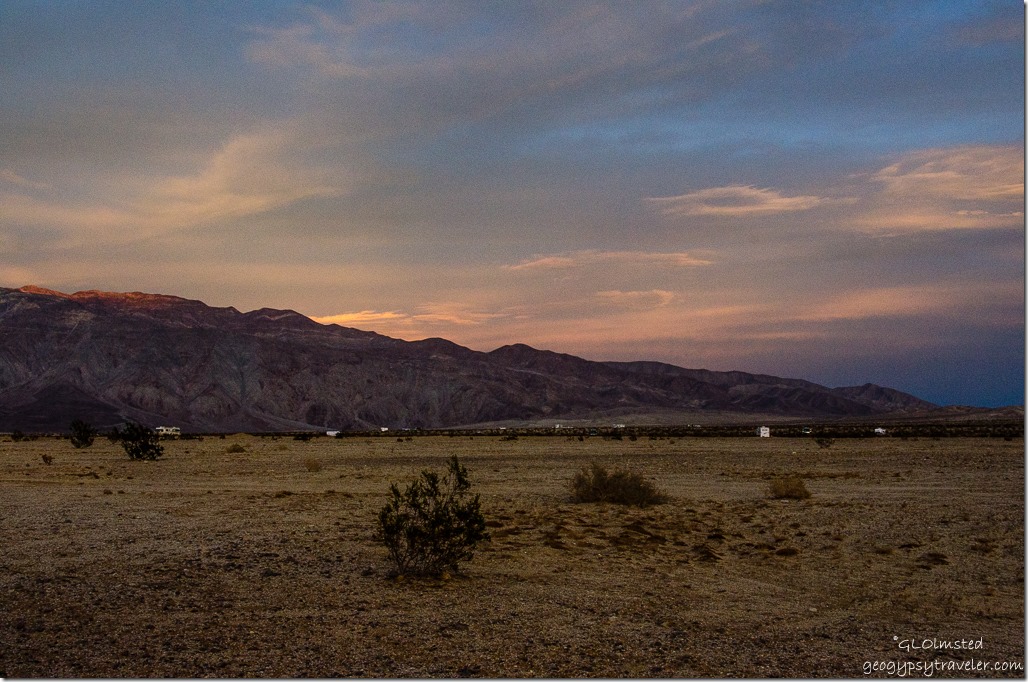 Sallie chose #2016, a beautiful Christmas Eve sunset over the Santa Rosa Mountains from camp in Anza-Borrego Desert State 2014.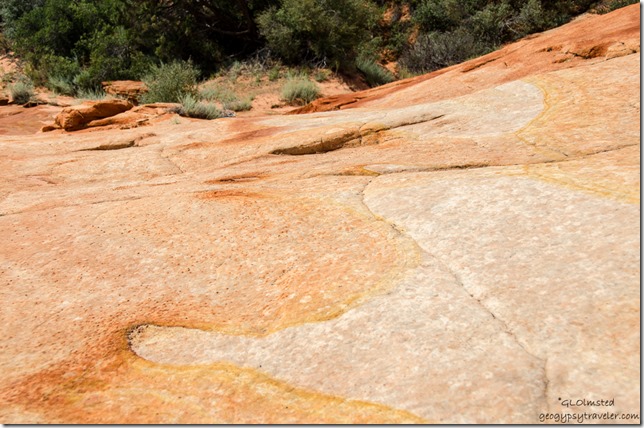 Sherry chose #8999.  She likes rock so here's a close up of the sandstone found in Coyote Buttes North Paria Canyon-Vermilion Cliffs Wilderness on the way to The Wave.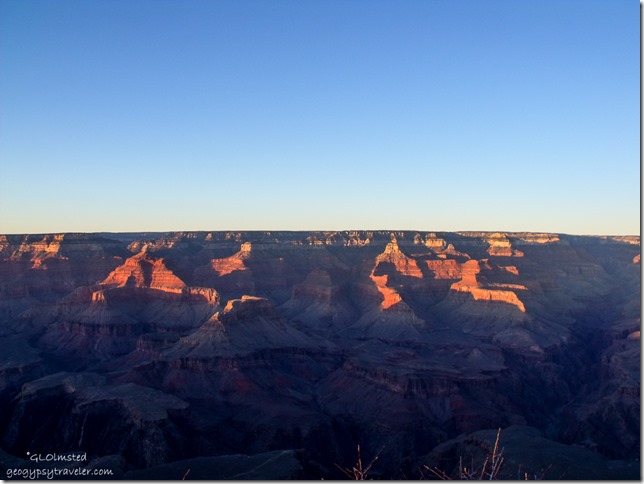 Jodee chose #547, one of a two photo panorama.  I love the golden glow seen on the canyon walls, which she may have seen this week, from Yavapai Point on the South Rim Grand Canyon National Park.  This shot from a visit there in January 2012.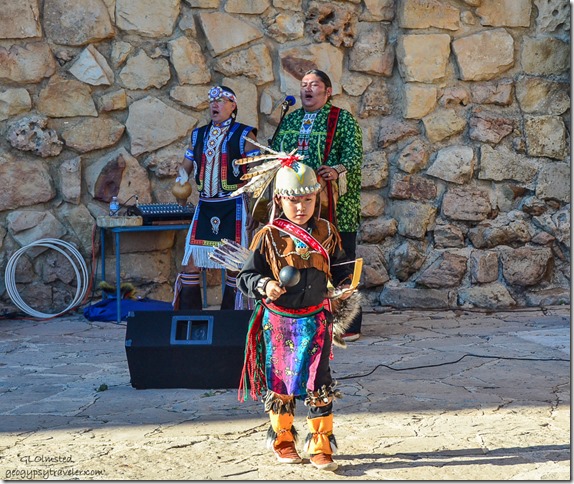 Shane chose #5311 from the 2014 Native American Heritage Days at the North Rim Grand Canyon National Park.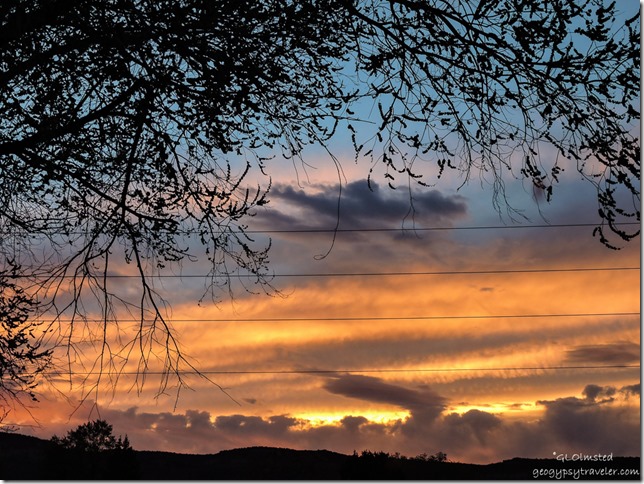 My choice this week a stunning sunset from the RV IMAX windows taken 3-27-16.
Please join in for next week by leaving a number between 1 and 9999 in your comment below.  A big thanks to everyone for playing along with Foto Friday Fun and allowing me to share these photographs and memories.
Do you have a favorite this week?
If you shop at Amazon please consider clicking below for the Amazon website. As an Amazon Associate I'll make a few cents on your purchase(s) at no extra cost to you. Put a few pennies in the winter travel kitty. Thanks for helping out.

Geogypsy is a participant in the Amazon Services LLC Associates Program, an affiliate advertising program designed to provide a means for sites to earn advertising fees by advertising and linking to amazon.com