This week's Foto Friday Fun features images chosen by nine readers from my photo files including a lot of flowers which makes me think of spring.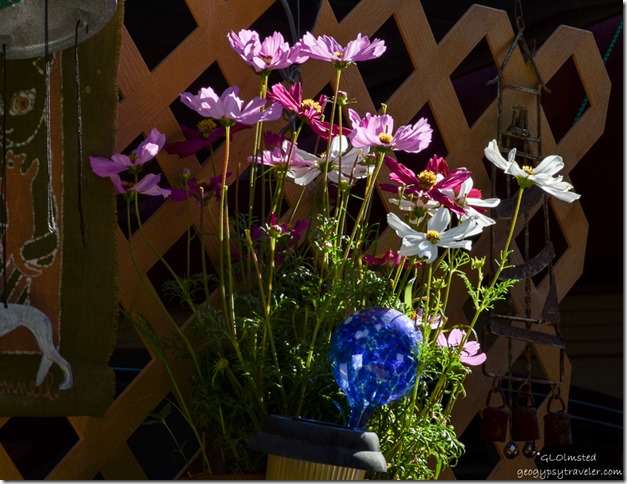 George & Suzie chose #793.  My dear friend Berta has an eye for design and colors.  She mixes interesting yard art with her summer plantings that brighten up the desert environment.  Photo taken 6-28-12.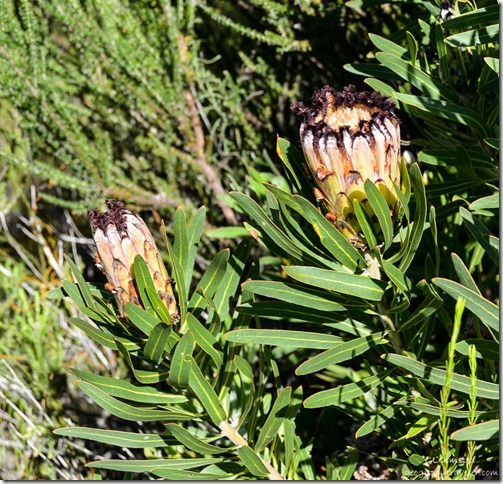 Mary Lou chose #6470.  A very different kind of flower that's not a flower, but a flower head made up of many individual flowers grouped together on a rounded base.  The Black-bearded Protea almost always grows within 12 miles (20 km) of the coast, and that's where I saw them in Nature's Valley South Africa during February 2014.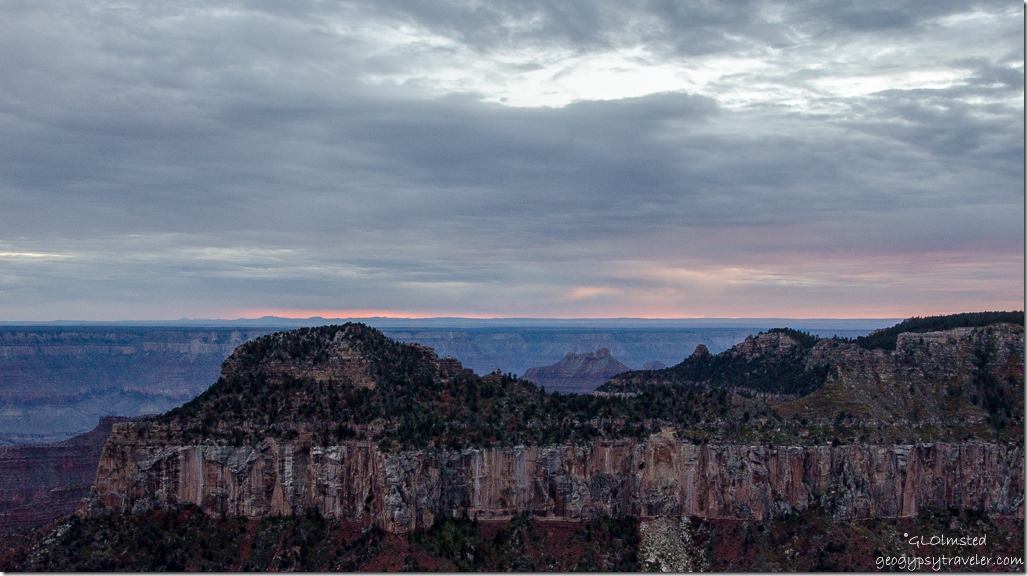 Diane chose #9009.  Even during October, monsoon storms can hang around in the Southwest enhancing a sunset from the North Rim Grand Canyon.  Rangers get paid in sunsets.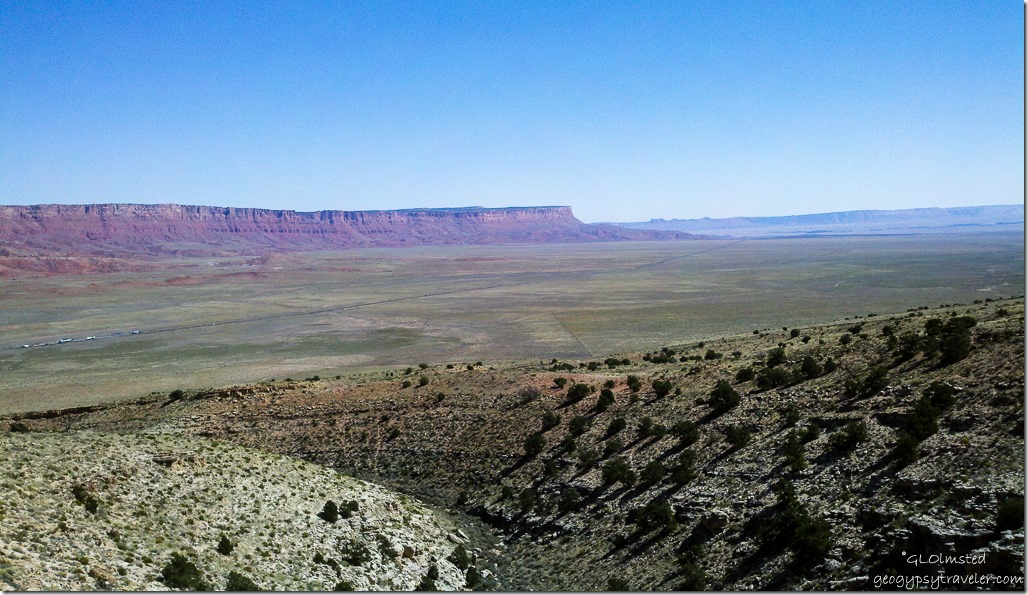 Pam chose #2008.  When driving east off the Kaibab Plateau to House Rock Valley below there is a large pull off that offers this distant view.  Plus quite frequently some Native folks have tables set up to sell their wares.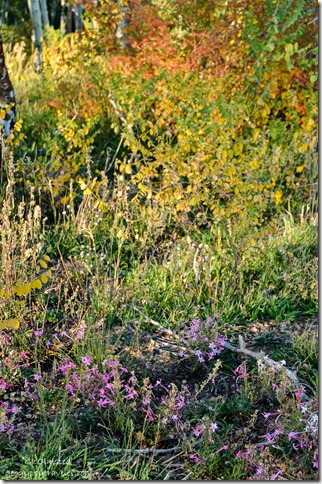 Jodee chose #902.  Back to flowers.  These Penstemon were hanging on into late September backed by wild rose going gold along the Saddle Mountain trail on the Kaibab National Forest.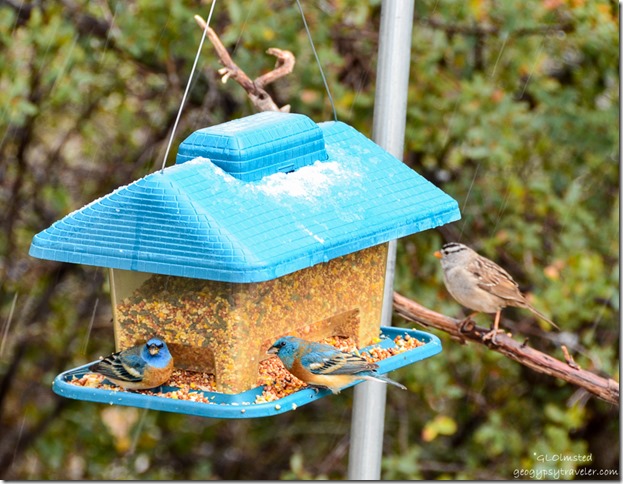 Sallie chose #208 and she's a birdwatcher.  Although the white-crowned sparrow was often seen at my Yarnell, Arizona feeder the brilliant Lazuli buntings only made a brief appearance in the spring, like this pair in April 2012.  And yes, it's snowing, as seen in the background.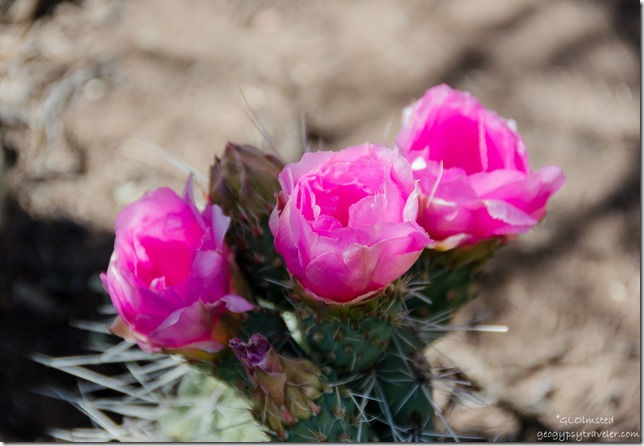 Sherry chose #3876.  Spring blooms often don't arrive until late June at the 8200 foot (2500 m) North Rim like this Prickly Pear Cactus seen along the Cape Royal trail.  I typically get to enjoy spring bloom twice, once at low elevation and later at high.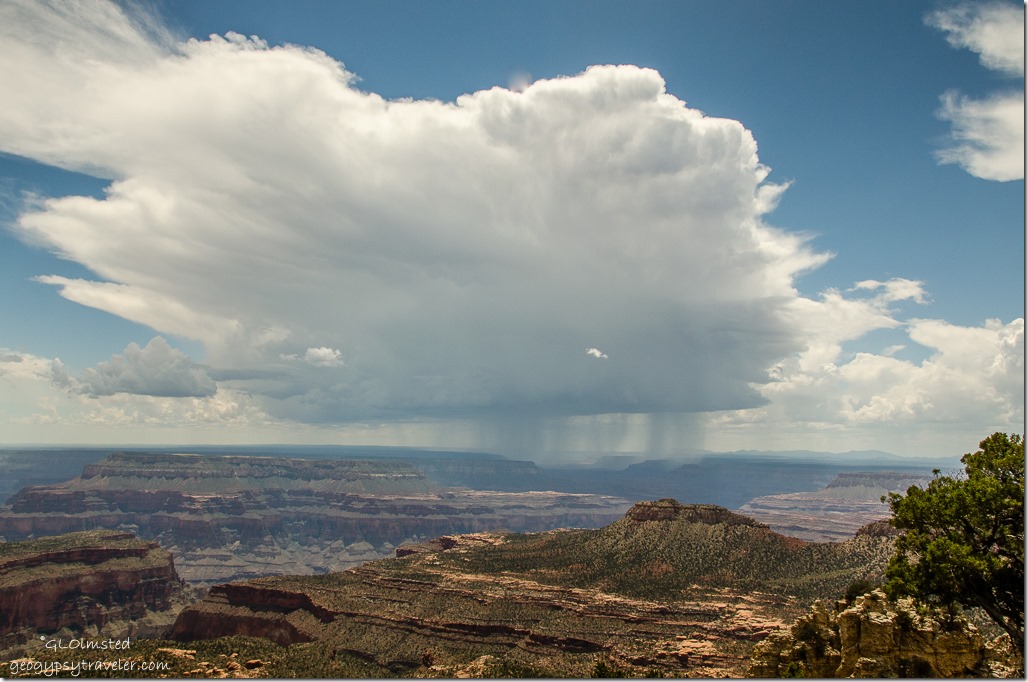 Shane chose #4937.  So what brings all those flowers to Grand Canyon?  Well monsoon rains of course.  Crazy Jug Point is one of my favorite places to watch storms move across the canyon.  Sometimes it even rains.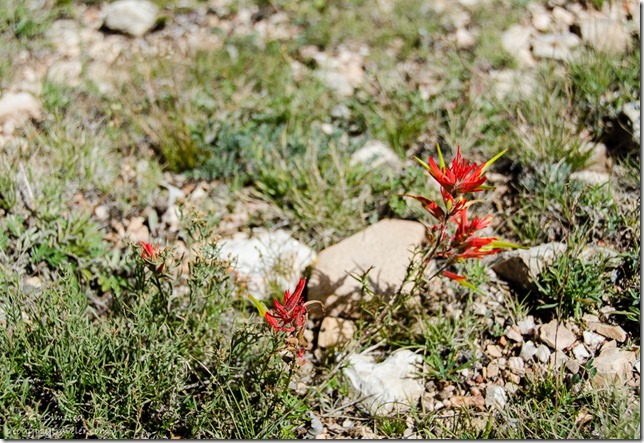 Yogi chose #7884.  Oh my, more late September flowers.  These stunted Paintbrush stay low when growing close to the edge of Grand Canyon like this great camping and hiking area at East Rim on the Kaibab National Forest.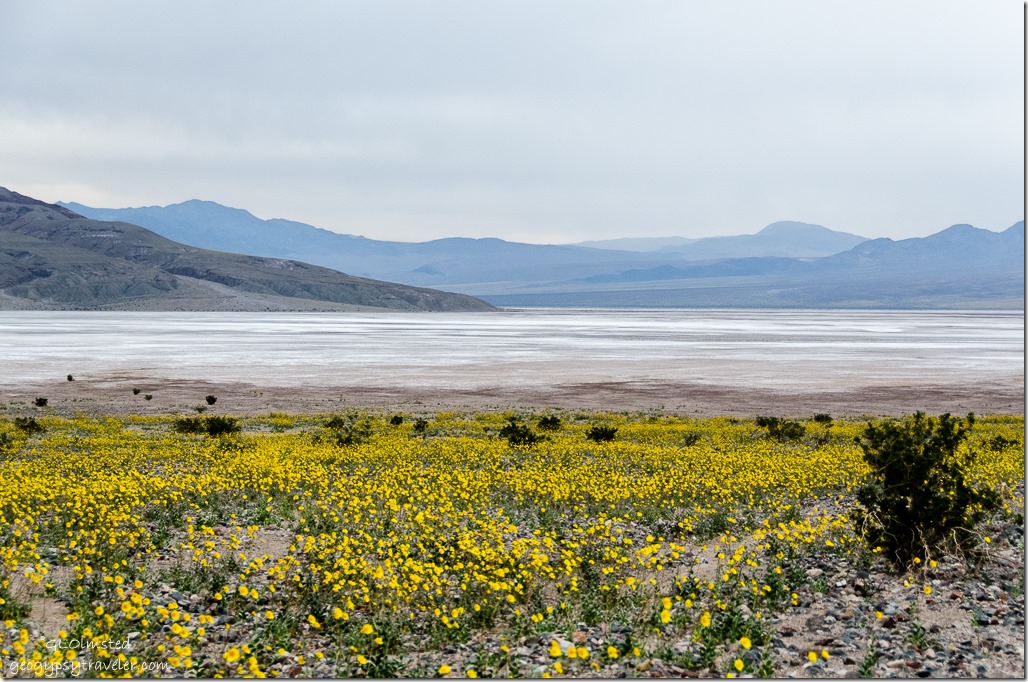 My choice to go along with the flower theme, but of course, the Super Bloom seen last month in Death Valley National Park.  Although I am seeing a few flowers blooming in Kanab right now.
Please join in for next week by leaving a number between 0001 and 9999 in your comment below.  Thanks for playing along with Foto Friday Fun and allowing me to share these photographs and memories.
Do you have a favorite this week?
If you shop at Amazon please consider clicking below for the Amazon website. As an Amazon Associate I'll make a few cents on your purchase(s) at no extra cost to you. Put a few pennies in the winter travel kitty. Thanks for helping out.

Geogypsy is a participant in the Amazon Services LLC Associates Program, an affiliate advertising program designed to provide a means for sites to earn advertising fees by advertising and linking to amazon.com