This week's Foto Friday Fun features 6 images chosen by readers from my photo archives.  Our meme number for this week is 0017.  Please link in any day this week by digging into your archives and sharing a photo and story on your blog.  Plus check out the other posts linked to the Foto Friday Fun meme.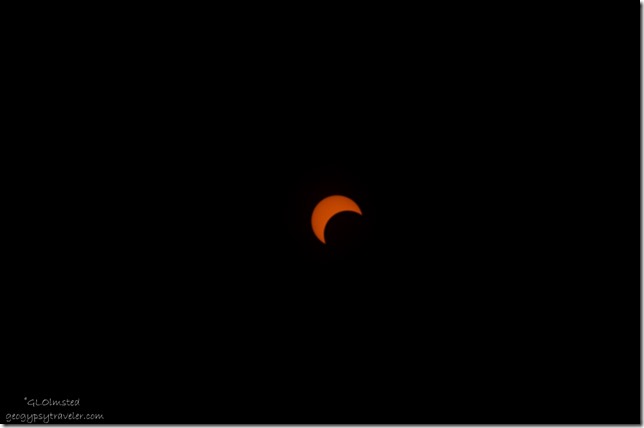 Diane chose #0017, yet another shot of the annular eclipse taken from the North Rim on May 20, 2012.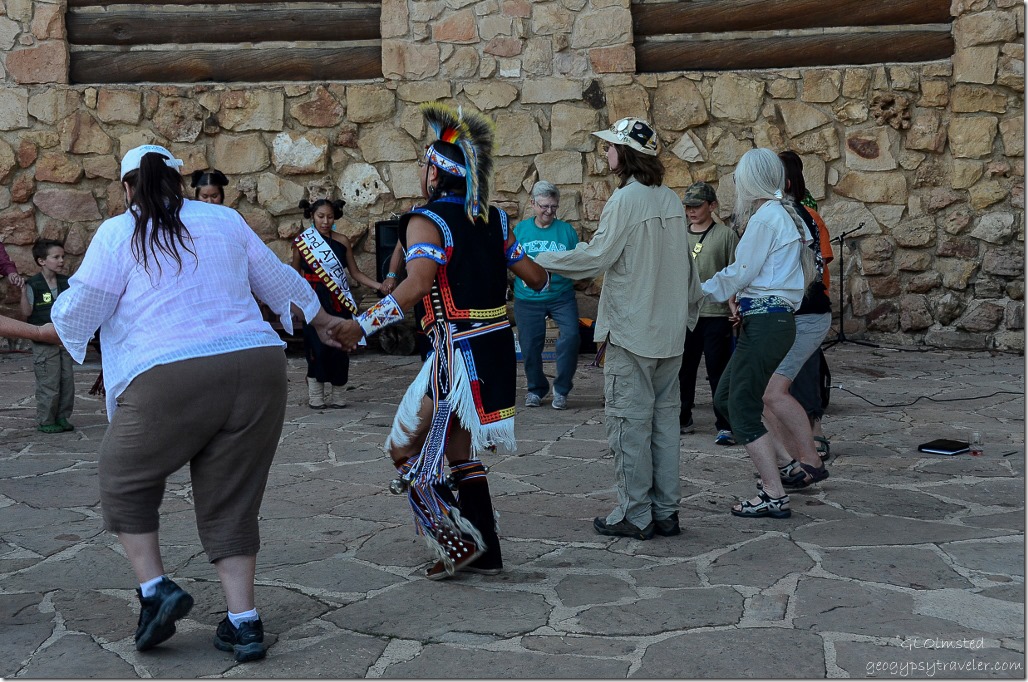 Yogi  chose 6060.  This is a group circle dance held at Native American Heritage Days from last year.  And yesterday and today is this year's Heritage Days.  Hope to share some photos soon.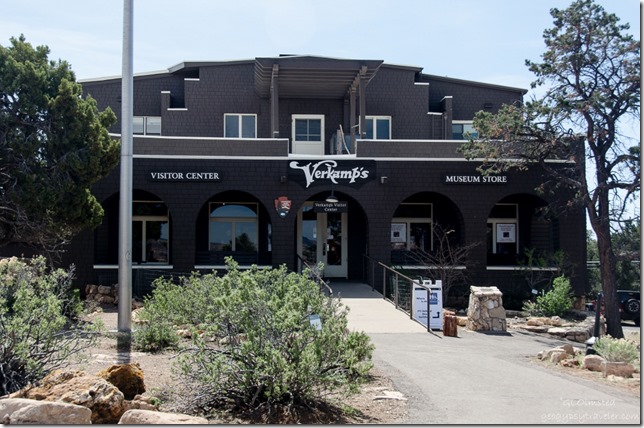 Shane chose #8199.  Verkamps was one of the first gift shops on the South Rim back in the 1800s and is now a visitor center.  I visited here on my birthday day this year when on the South Rim at Grand Canyon.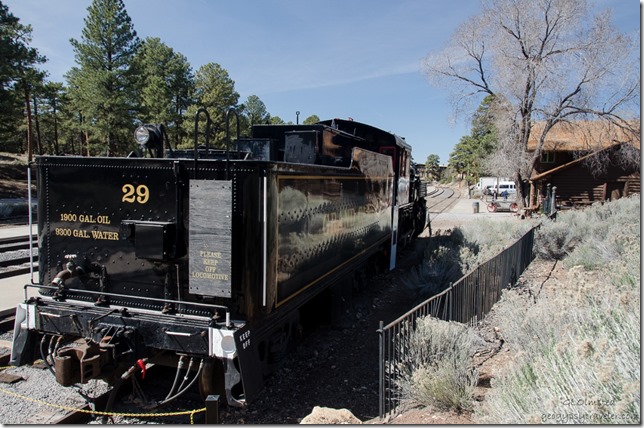 Sallie chose #8139 for her husband Bill's birthday last week.  Happy belated birthday Bill!  Enjoy this old locomotive which was one of the originals used to travel to the South Rim which I also saw on my birthday as above.
Sherry chose #9384.  Probably doesn't look like much but water reflections are always nice and this was taken where there was a massive amount of water at Augrabies Falls National Park, South Africa.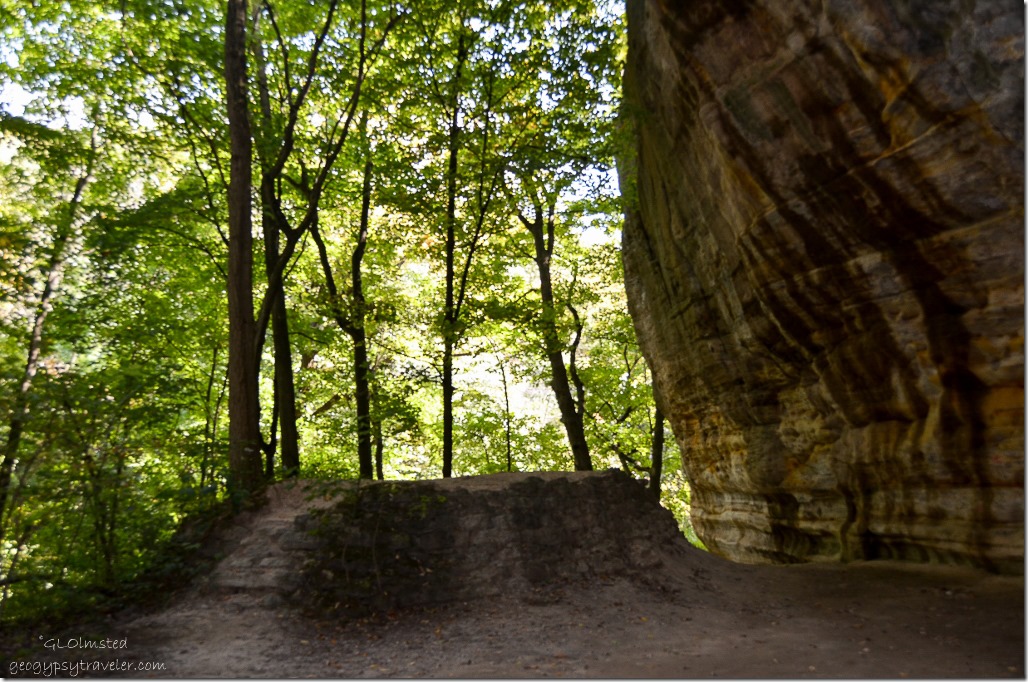 Jodee chose #1317 for her husband and son's birthdays this month.  When I went to my 40th high school reunion in Illinois I had to take a trip to one of my favorite places growing up, Starve Rock State Park, wonderful sandstone bluffs that may have peaked my interest in the sandstone formations I've recently visited in Utah.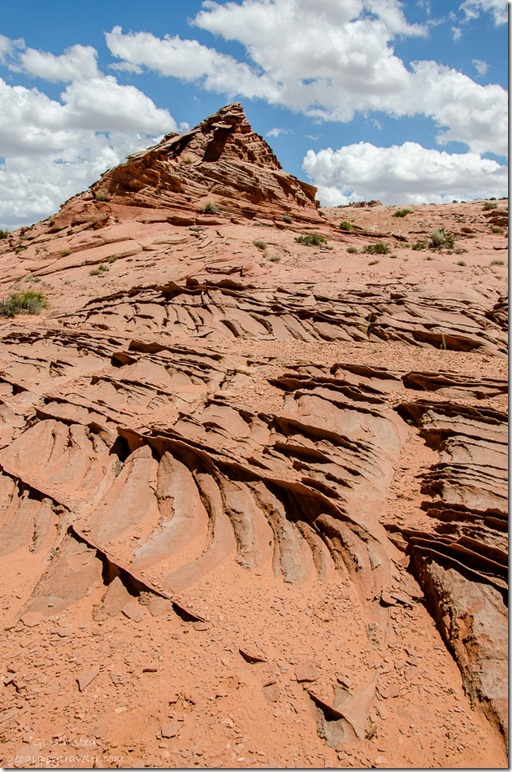 My choice this week from one of the last hike's Bill and I took in the upper Buckskin Canyon that I'll be posting about soon.
Please join in by:
1) Leaving a number between 0001 and 9999 in a comment for next week's Foto Friday Fun.
2) You can also share a #0017 photo index number from your photo archives in a post on your blog with a story that goes with the photo.  Then add the URL from that post to Mr. Linky below along with your name (Gaelyn, AZ), and link back to Foto Friday Fun 123 in your post so others may read and join in.
3) One or both of the above.
4) Spread the word.
Thank you for joining in the fun.  First commenter will chose next week's photo index number.
Do you have a favorite from this week?
If you shop at Amazon please consider clicking below for the Amazon website. As an Amazon Associate I'll make a few cents on your purchase(s) at no extra cost to you. Put a few pennies in the winter travel kitty. Thanks for helping out.

Geogypsy is a participant in the Amazon Services LLC Associates Program, an affiliate advertising program designed to provide a means for sites to earn advertising fees by advertising and linking to amazon.com